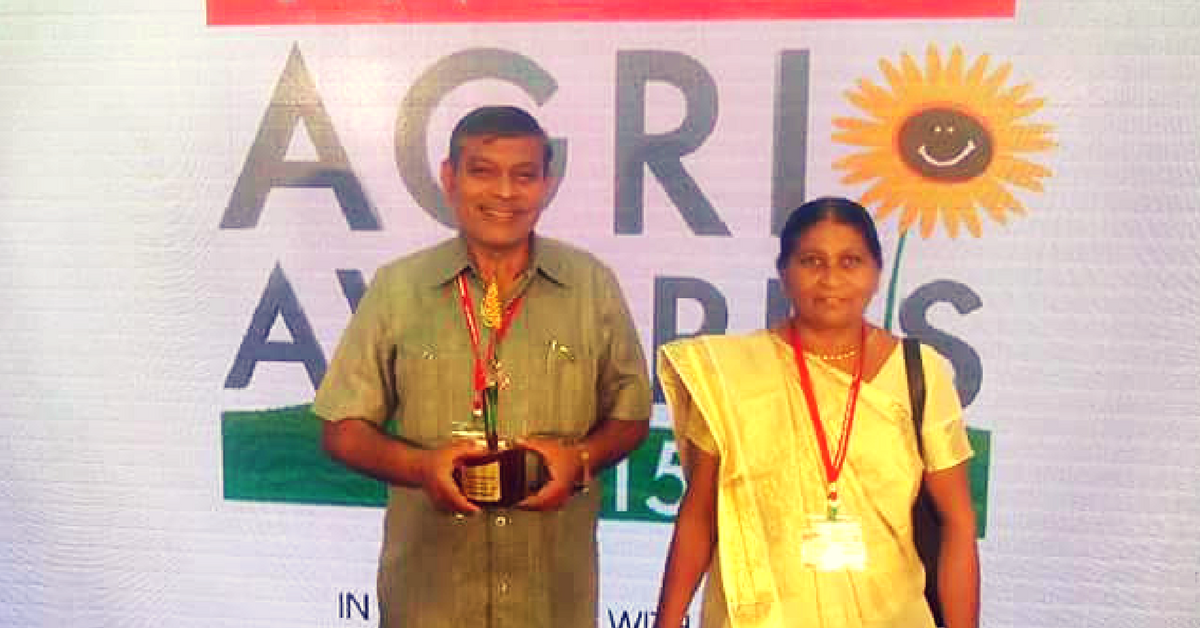 Apart from this he also keeps researching on herbs which can cure various diseases and spreads his knowledge for free.
Awarded the Krishi Samrat Samman in 2015, Gafarbhai Qureshi has collected over 5200 types of plants in his nursery and gives free information and training to farmers and students about these plants, herbs and trees. Here's a glimpse of his journey!
Gafarbhai was just a 14-year-old when his father passed away. His father, a small farmer from Ramdechi (Gir) of Junagarh district of Gujarat, had four acres of land, a well and 50 plants.
With four more brothers and three sisters, Gaffar too would accompany his father to the farm. He would notice his father taking a sack of vegetables all alone to the market. But his father would always come back with at least 5-7 people for lunch. He would also offer water for free to the nearby farmers from his well.
"We have always seen our father feed others first and then himself. There were farmers who would wonder why he takes so much pain to fetch water from his well and distribute among others. He would answer them by saying that he is not giving the water to people but their plants. He always believed and made us believe too that only if we take care of the plants' well being, they will take care of ours," says Gafarbhai.
After his father's death, Gafarbhai made it a point to grow more and more plants. He did traditional farming along with plantations of various kinds until he met Prof. Anil Gupta from IIMA – who initiated the idea of a 'Shodh Yatra'.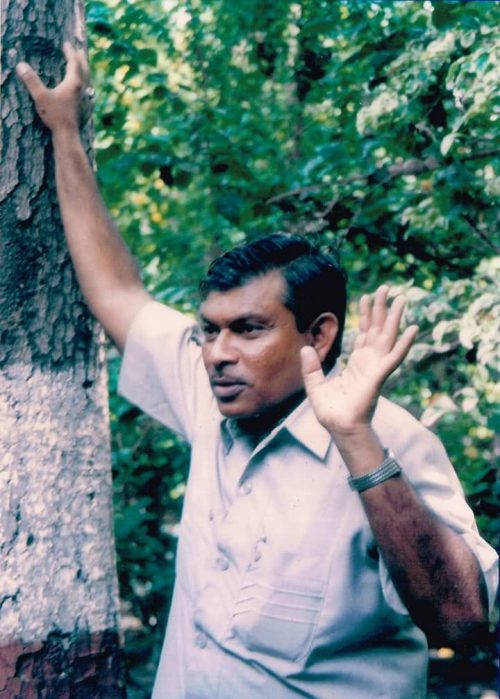 Gafarbhai Qureshi
The duo decided to start a journey from Gafarbhai's farm and walk through various farms and forests across the country. The plan was to save lost varieties of plants and herbs of India and to spread awareness among the farmers about them.
In the 90s, chemical farming was also ruining fertile soil and the future of farmers, so they decided to encourage organic farming through their yatra as well.
The first Shodh Yatra –
The aim of the Shodh yatra was to learn about the experiences of the farmers engaged in organic farming and inform other farmers about the same. The team wanted to encourage the curiosity of children about varieties in organic farming. Another aim was to meet the people who solved their problems through the presence of mind and inborn ability, store their knowledge and felicitate them.
And the final purpose was to compile the knowledge, which is fast disappearing, and establish a dialogue between the old generation and the future.
The first Journey (Gir to Gadhada Shodh yatra):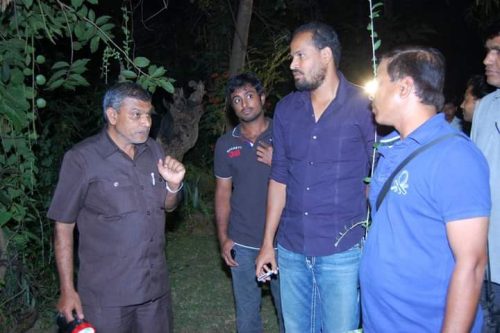 The first Shodh Yatra – which aimed at covering three districts, five talukas, and 47 villages – started from Gafarbhai Qureshi's orchard on 15th May 1998 and ended on 23rd May 1998 at Shri J.C. Kumarappa Gram Vidyapith at Gadhada of Bhavnagar district.
During the Shodh Yatra, competitions on biodiversities were held at Kalavad, Khijadiya, Prempara and Vadera. In these competitions, students and other children of the village were asked to identify and stick samples of vegetation found in their village on a cardboard and list down their various uses.
Each student was orally tested regarding the samples they had brought along and the students making the best impact were given certificates to encourage them. Many villagers also joined in the programme.
While marching ahead during the Shodh Yatra, Gafarbhai and his team came across many villagers with innovative ideas. Also, Gramsabha discussions revealed much information. Such ideas and information were documented by the team.
"We had started two types of the yatra, one on foot and the other of the mind. The yatra on foot ends after a certain time, but the yatra of the mind continues forever," he says.
Gafarbhai fondly shares some delightful memories of the first Shodh yatra – 
"During the Shodh Yatra, marchers walked for 16 Kms to 40 Kms per day. In the first Shodh yatra between Gir to Gadhada we saw a 225-year-old Neem tree at Thordi, near Babapur village in Amreli district," he says.
During the Shodh Yatra, while travelling from one village to another, the team met villagers, farmers and learnt new methods of crop protection, cattle rearing and improved implements which were developed by them.
12 methods of crop protection, ten methods of cattle rearing, nine technical upgradations and 13 general innovations were discussed and documented. Seven farmers were encouraged about organic farming and experiments with them were agreed upon to continue. There were eight-day halts and eight night halts the centre of attraction was a small computer.
"The villagers were super excited when the database information was exhibited to them on a computer. Moreover, overhead projectors were used to show them various new methods and all of these activities were recorded on the video," he informed.
Gafarbhai mentions one incidence very fondly, "My mentor, Prof. Anil Gupta, asked Ismaiyl Miyan Sayeed of Lakkadpura Nes, 'Does the Lion come here?' to which Ismaiyl Miyan gave a very subtle answer – 'the Lion lives here, but very few people like you come here to learn about our troubles.' This was an eye-opener to all of us!"
Maldhari Ismaiyl Miyan Sayeed also showed them a Tamarind tree which was 200 years old. Looking at such trees, Gafarbhai felt that he must gather information about the herbs used in the past by the hakims and know more about ancient, endangered species of plants from old gardeners.
Thus he also started searching for hakims and gardeners above the age of 90 during his Yatras. He made it a point to meet retired agri-scientists of various universities to gain more knowledge.
At Prempara village in Junagadh district, Gafarbhai met Jivraj Bapa, who was 104-years-old at that time. According to Gafarbhai, Jivraj Bapa could work for 18 hours a day and had a large store of experience.
So far Gafarbhai has completed 40 such Shodh Yatras and covered 19 states of India.
Through the yatra, he has gathered 5200 varieties of plants, trees and herbs and planted them in his nursery – Qureshi Baug and Nursery. He claims to have studied six crore plants, trees and herbs so far in the last 20 years.
He also grows organic Kesar mangoes on his 10-acre land which has a massive demand in the national and international market.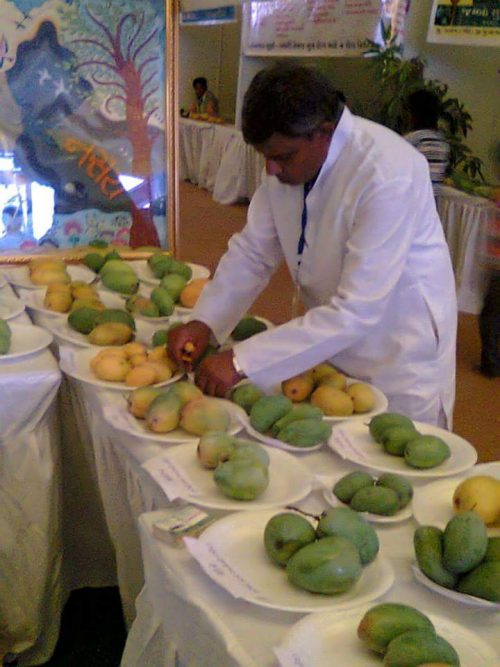 Apart from this he also keeps researching on herbs which can cure various diseases and spreads his knowledge for free.
So far Gafarbhai has trained nearly 10,000 farmers and more than 20,000 students who visit his nursery every day.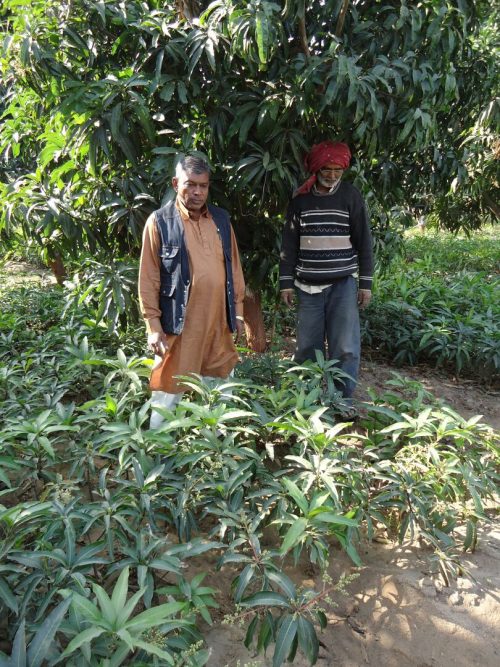 "See once I die, my knowledge will also die with me. But if I spread my knowledge, it will remain immortal. Like you are writing about me…this will remain forever even after we isn't it? So I make sure I give out my knowledge to the next generation, and their learning is my fees," he says humbly.
Qureshi farm and Nursery has a turnover of Rs. 20 lakh per annum. However, Garfarbhai leads a very simple life along with his four brothers in a joint family of 40 members.
He treats the 25 labours working at his nursery as a family too and takes care of their food, clothing and even education of their children too. 
Gafarbhai, who has been awarded as 'Ayurved Ratna' by the government of India for his research on medicinal herbs, urges farmers to preserve their heritage and strive for quality and not quantity.
"See the world market has enough production. What they are looking for is quality and not quantity. Our farmers have to understand this key and start farming organically and supply the best quality products. I am happy that the change has begun and I will continue doing my Shodh Yatras until every farmer of our country understands this," concludes Gafarbhai.

You can contact Gaffarbhai Qureshi on 8049675721 or 9426465358
---
Like this story? Or have something to share? Write to us: contact@thebetterindia.com, or connect with us on Facebook and Twitter.
NEW: Click here to get positive news on WhatsApp!
We bring stories straight from the heart of India, to inspire millions and create a wave of impact. Our positive movement is growing bigger everyday, and we would love for you to join it.
Please contribute whatever you can, every little penny helps our team in bringing you more stories that support dreams and spread hope.