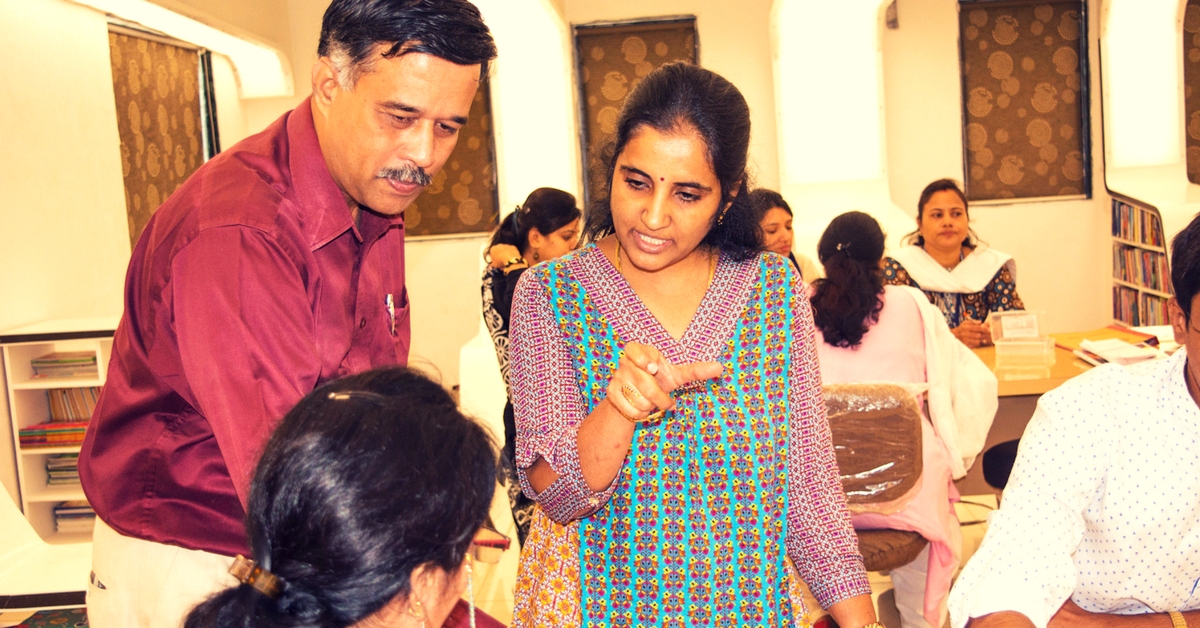 "We wanted to use our background to create tools that could help teachers teach better and for students to practice mathematics while having fun."
---
This article is powered by Intel India.
---
Imagine a Mathematics lesson. Fractions, trigonometry, permutations, numbers, decimal points, square roots – an endless list.
If you are someone who was, or still is, put off by the subject, you might be thinking about how numbers and symbols can be best kept at a distance.
Math is a scary subject for many. And this fear is so real that there is an actual phobia associated with it, called the Math Phobia, or Math Anxiety that stops a person from efficiently tackling mathematical problems.
This exactly is the fear that Kannan and Bharathy Bhardwaj, a couple currently living in Vadodara, are trying to solve.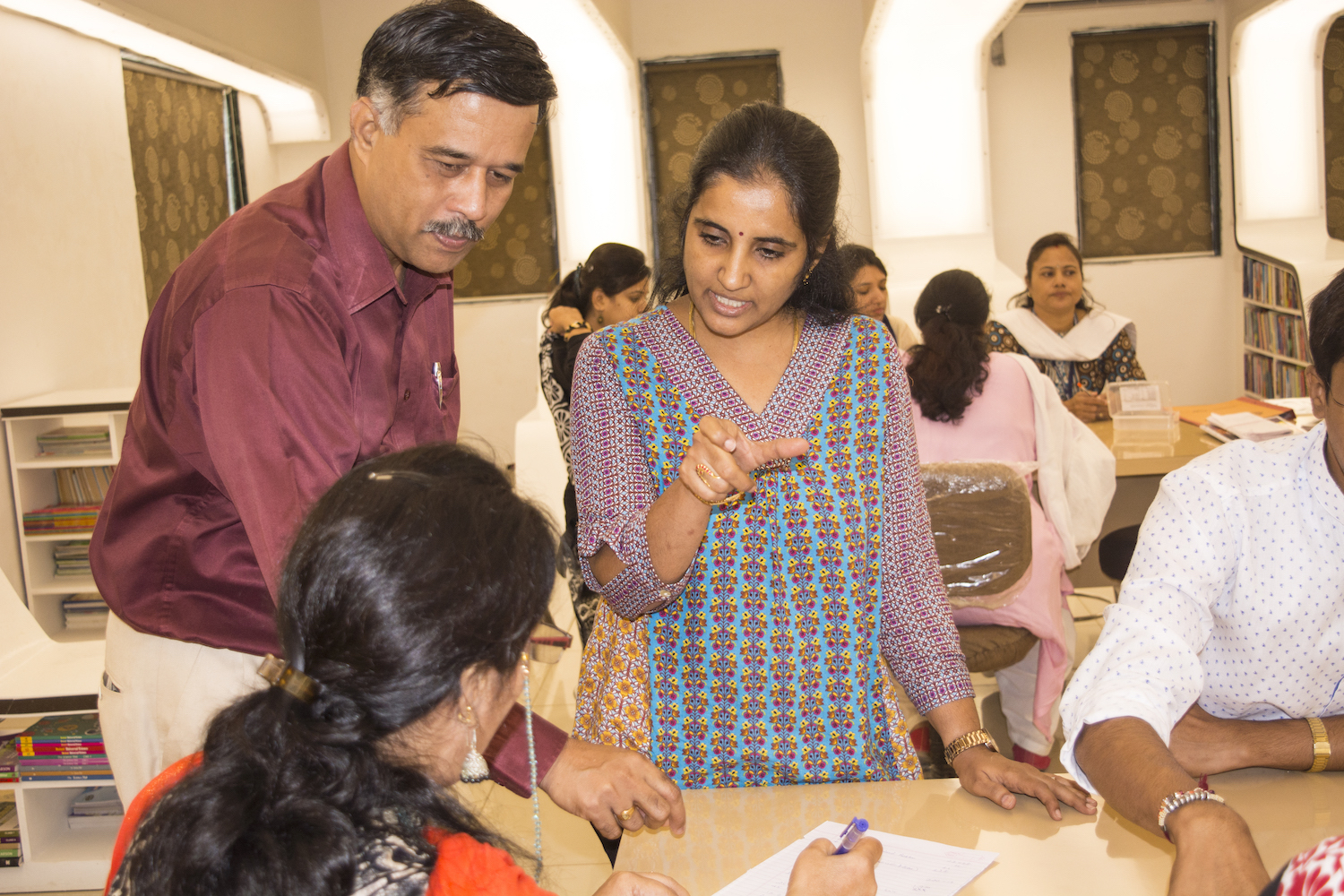 With a passion for using technology and computers to simplifying education, they founded Math Buddy in 2010, with the vision to develop hands-on and interactive activity-based learning products. It is a complete package for teachers, students, and parents, with both offline and online solutions, and a full-fledged curriculum that helps make math engaging and fun.
"Many children develop a fear of mathematics when their concepts are not clear. Our main objective behind Math Buddy is that this fear should not develop at all. Students should understand the very basics and truly enjoy solving problems and sums," says Kannan.
The Beginning: "How Do I Help My Child"
The couple comes from a technology background and has spent nearly 15 years outside India. In addition to their BTech degrees from IIT Madras and Madras Institute Of Technology respectively, both Kannan and Bharathy finished their Masters in the US, after which Kannan spent most of his career in the automobile industry. They witnessed technological tools being used effectively in other countries, along with activity-based learning techniques.
"We wanted to use our background to create tools that could help teachers teach better and for students to practice mathematics while having fun," says Kannan.
When the duo moved to India in 2005, their son was in senior kindergarten. In the few months of his education in the US, Bharathy observed her son learning efficiently with the help of the Montessori method of learning. This works on the pattern of "learning by doing", instead of procedure-based learning.
The Montessori method involves self-directed activities, hands-on learning and collaborative play. It gives children the freedom to use their creative choices while the teacher offers age-appropriate activities to guide the process. Discovered by Dr Maria Montessori, this method leads to a deeper understanding of language, mathematics, science, music, and beyond.
"When we moved to India I found that schools here focussed more on learning from books and homework; there was nothing beyond that. And having seen the Montessori way of learning, I wanted my son to learn in the same way. But I couldn't find any great options, and that motivated me to create something on my own," says Bharathy.
Around the same time, Kannan was also thinking about doing something that would help contribute to the society. He wanted children to experience Math and interact with it the way he did when he was a student.
So he decided to give up his corporate life and join hands with Bharathy to work on Math Buddy.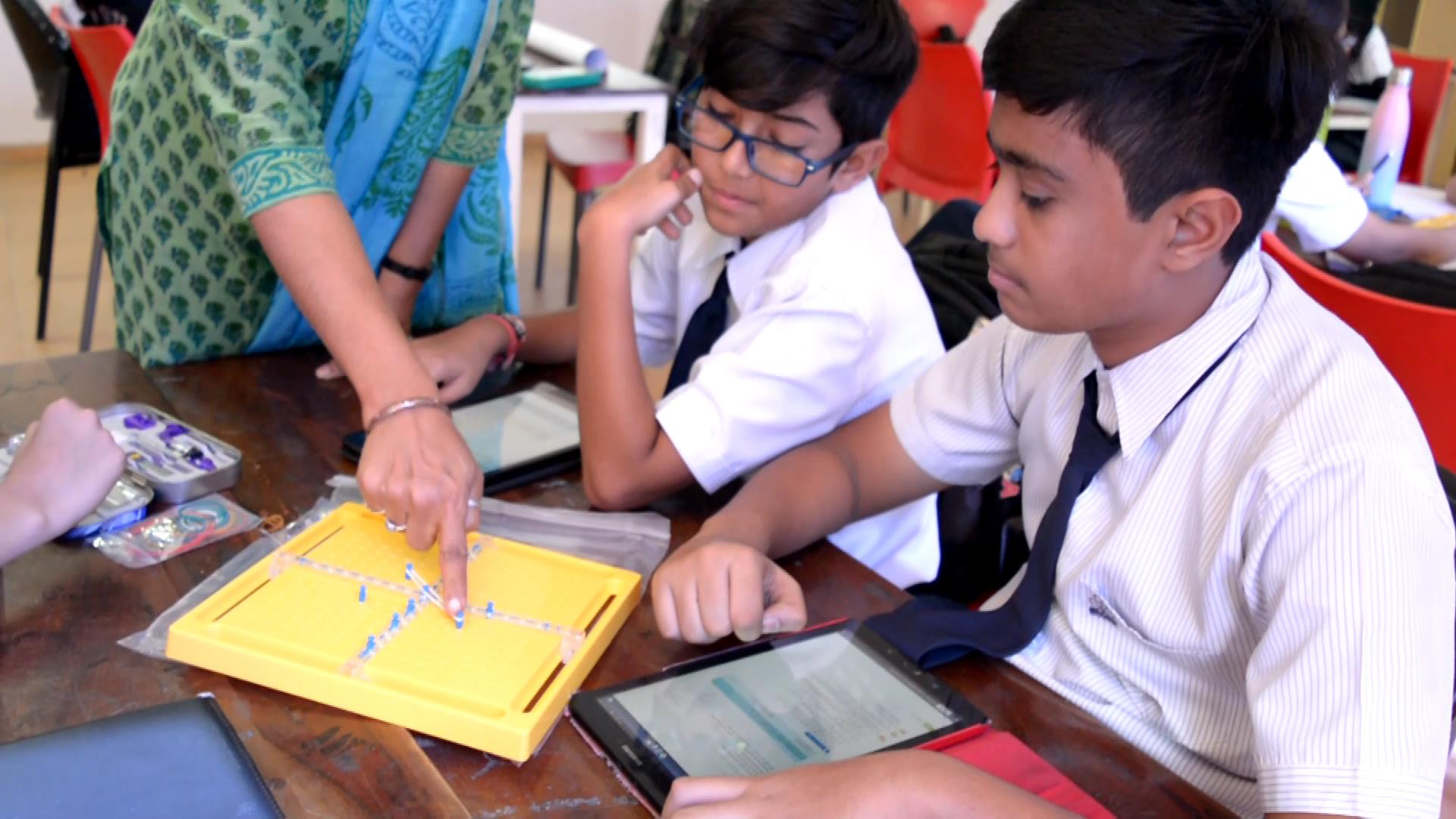 They worked with multiple experts over time to understand how people teach Math around the world. "We didn't want to limit ourselves to one method. Many teachers from across the world helped our team understand how they teach different topics. The team did their research on the methodologies, chose the best approach and created the product," says Kannan.
They have a team of 20 people, and the entire curriculum is aligned with NCERT standards. Being a cloud-based application, users can access Math Buddy anywhere, anytime.
How does Math Buddy work: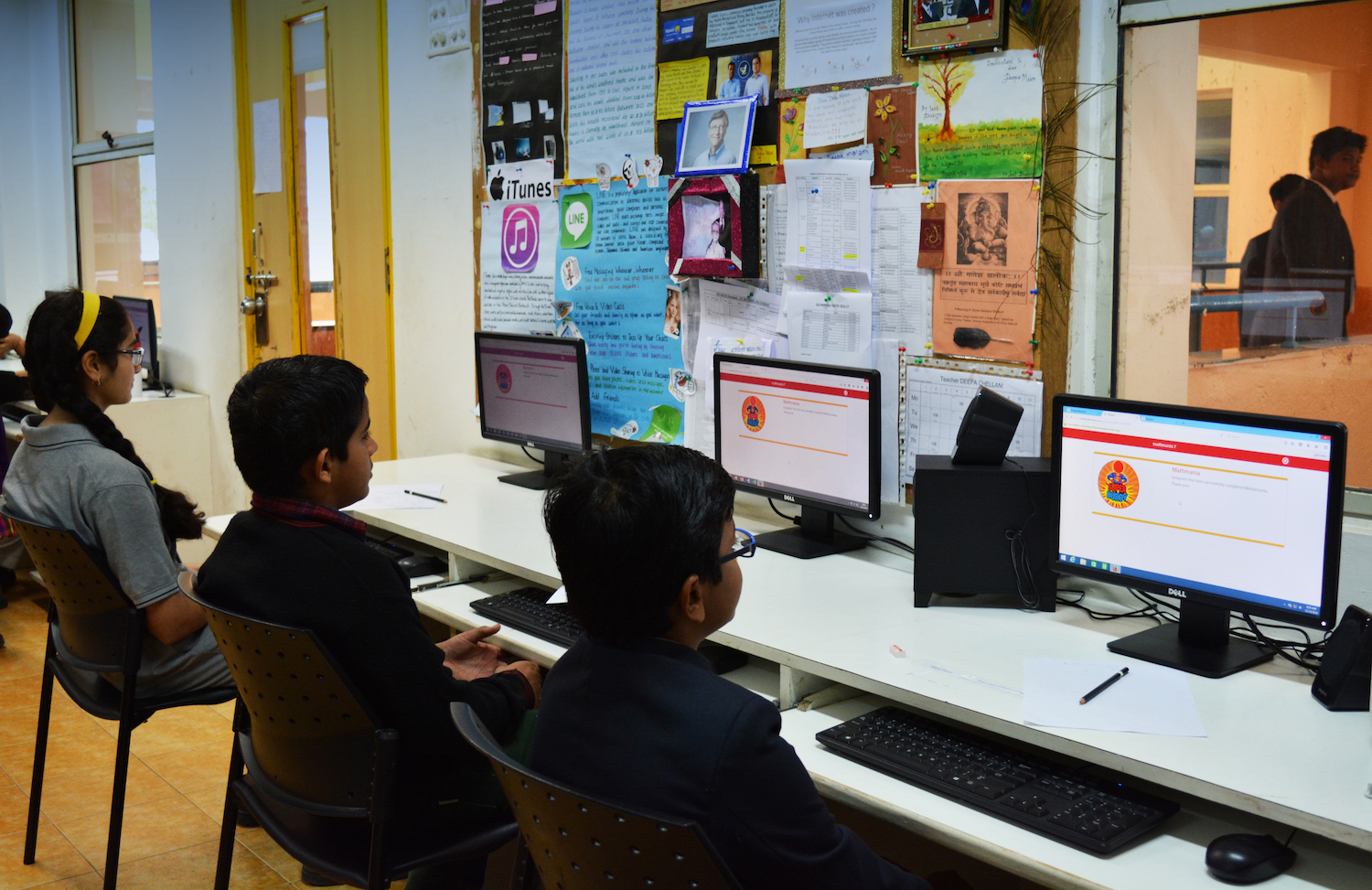 The company operates in two ways –
Online approach: Parents or students have to go to the website and create their accounts. While the fees for one child's account is Rs. 2,000 per annum, it's free for parents.
The website has over 1,300 interactive activities and simulations for classes 1 to 10. Students are advised to practice on the website for 20-30 minutes every day.
Usually, on other such websites, only children are given their accounts on which they just start working on assignments that come their way without much supervision.. In comparison, an additional advantage with Math Buddy is that parents can assign work to their children from their own accounts.
Parents also have a separate dashboard to log in and track their child's performance. "This helps those parents who are more involved and keen to work with their children. So, suppose a parent feels that the assignments for second grade are too easy for their child, they have the freedom to assign work from the third grade," says Kannan.
Math Buddy's USP is the interactive website which allows students to play along with the activity instead of just looking at a video and trying to understand the subject. This gamification helps keep the child alert during the lesson. Additionally, the activities are colourful, and there is the option for children to gain points from the activities. A leaderboard on the website showcases the names of students with the maximum score.
The platform also offers many worksheets and assessments for children to prepare for exams.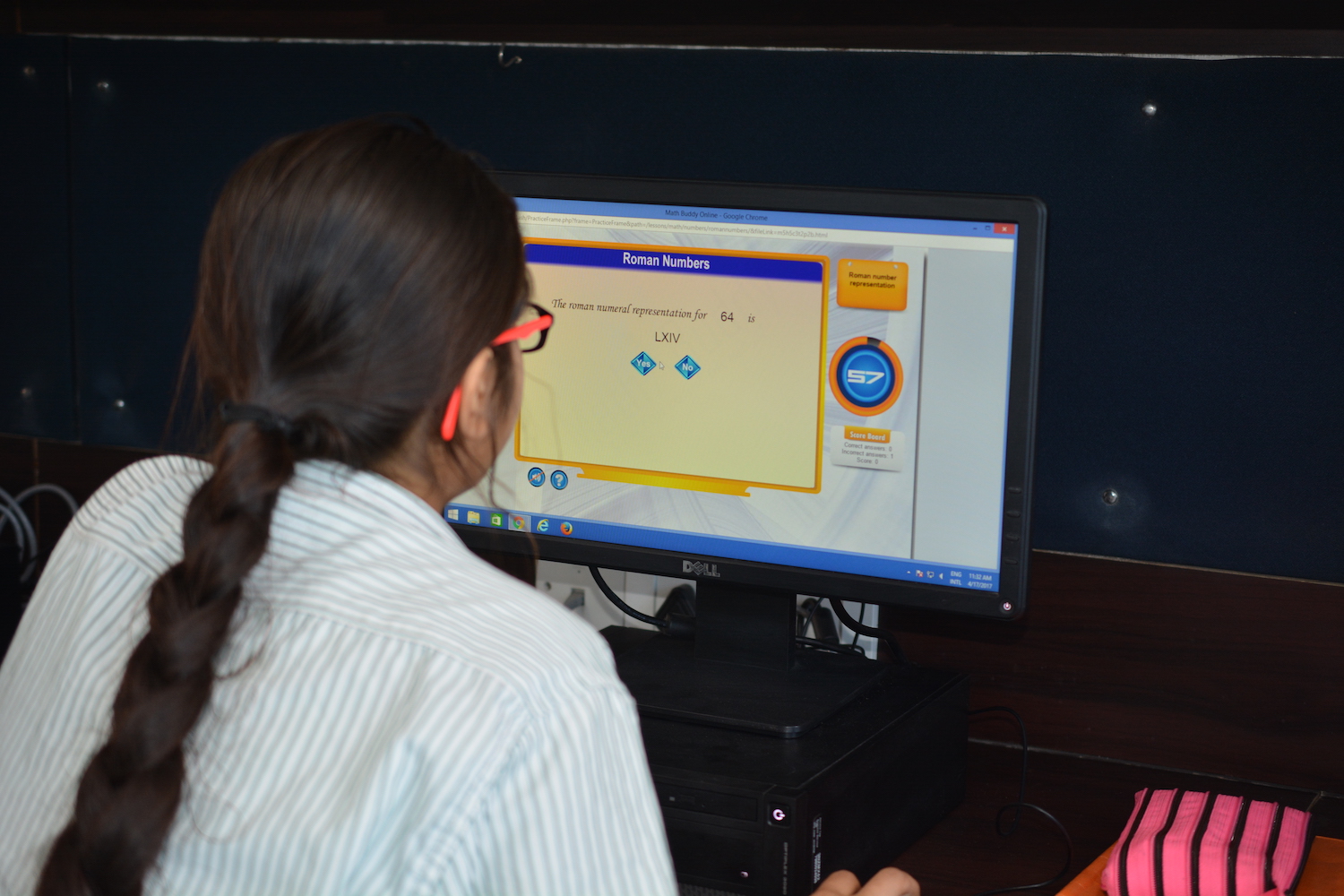 Additionally, the company conducts 'Mathlathons' – that are like online olympiads – for children of class 4 and above. Mathlathons are conducted three times a year, and students from around the world participate in it.
The classroom approach: Math Buddy also develops interactive instruments and tools that are sent to schools along with offline software installed in classrooms. Once the portal is set up, teachers can use it to help students easily understand concepts.
In a Math Buddy classroom, students work in groups of five or six doing activities on instruments like fraction circles, cubes, geometrical objects, etc, without any 'mathematical' equations. Teachers then use a virtual platform to illustrate the concepts that the students have worked on. Later they assign work for students to practice one-on-one in a math lab or from home using the platform. Math Buddy also offers training sessions for teachers to understand the instruments and software better and teachers can use the lesson planning feature on the website to create their lessons.
Impact and the journey so far: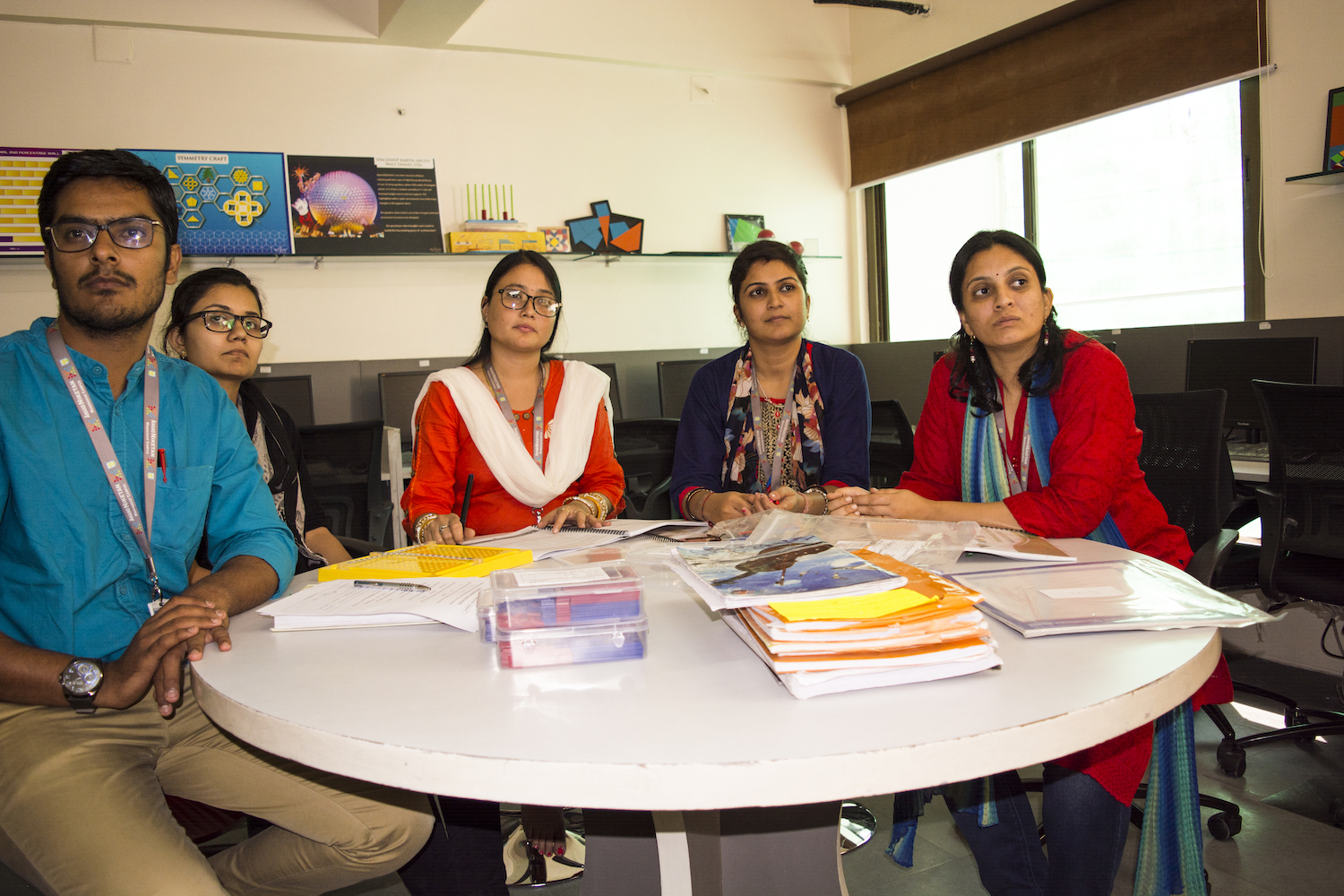 "Parents and teachers have told us that students love to go to the Math class, and that's the kind of feedback that keeps us going," says Kannan.
"It's been a fascinating journey with several challenges, but what we are doing is extremely meaningful. It's basically something that we enjoy doing on a day in and out basis," he says.
While the company was bootstrapped till October last year, it recently received funding from a social impact investment fund. Today, Math Buddy is present in 250 schools, and about 2 lakh students are using it.
And as is the case for all startups, being change-ready is absolutely imperative. Recently, with the changes in taxation norms in the country, the company also worked on becoming GST compliant. When asked how they handled migrating to GST, Kannan says, "There are quite a few advantages of GST. When we had to ship the products to states like Uttar Pradesh earlier, it used to be a nightmare because we had to get the school to go to the local sales tax office and get some forms which had to be signed, sealed and sent to us before we could ship the products."
Many schools never wanted to take this extra step, and now with the advent of GST, they don't have to do these things. "It is much easier as long as we are keeping our paperwork correctly. So we don't have to depend on any external factors. We don't have to worry about shipping to any part of the world. There are also some disadvantages regarding the amount of paperwork involved, which has increased. But otherwise, life has become easier."
"It is our love for technology and how we use it in the best way for students, that drives us forward. There is the need for us to adapt ourselves to the changing times which means that there is an everyday excitement of working on something new. There are still many schools without any tech infrastructure. So we want to take Math Buddy to every corner of the country," the couple concludes.
Find more about Math Buddy here and get in touch with the team here.
Like this story? Or have something to share? Write to us: contact@thebetterindia.com, or connect with us on Facebook and Twitter.
NEW: Click here to get positive news on WhatsApp!
We bring stories straight from the heart of India, to inspire millions and create a wave of impact. Our positive movement is growing bigger everyday, and we would love for you to join it.
Please contribute whatever you can, every little penny helps our team in bringing you more stories that support dreams and spread hope.