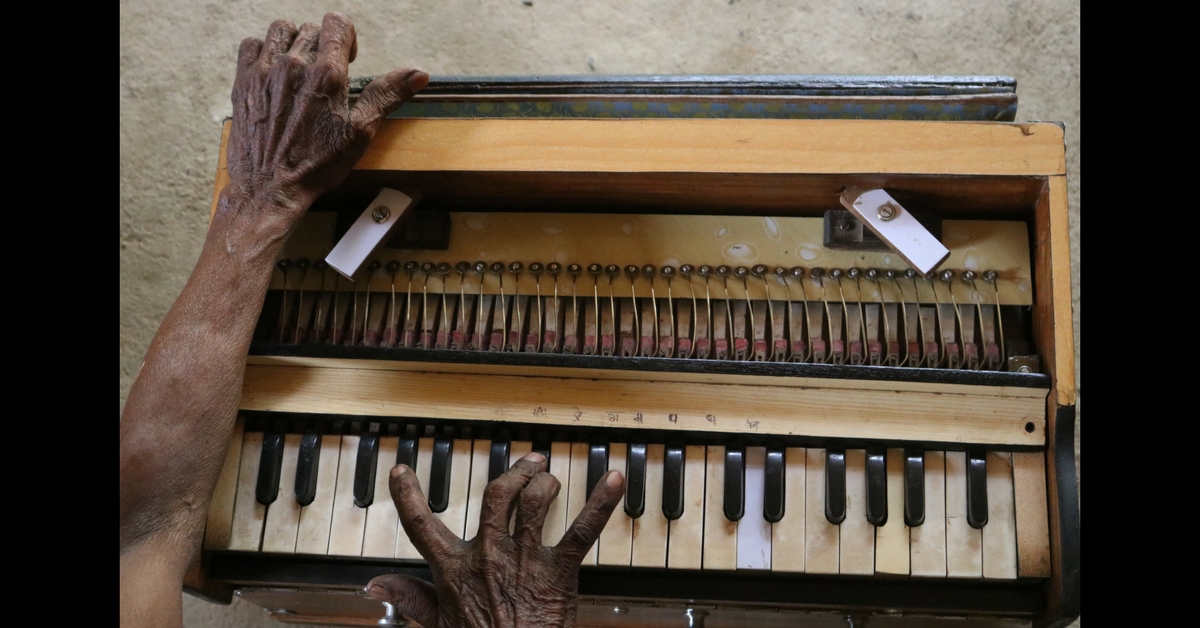 From a village called Madkhol in the Sindhudurg district of Maharashtra, this 76-year-old has been making harmoniums for over half a century. Today, he makes some of the most beautiful harmoniums despite dropping out of school after grade four.
"I will make harmoniums until my body supports me," says Tatu Mistri as he looks at the 50-year-old musical instrument he made when he was in his 20s.
Tatu Motiram Mistri is from a village called Madkhol in the Sindhudurg district of Maharashtra. The 76-year-old has been making harmoniums for over half a century.
Today, he makes some of the most beautiful harmoniums despite the lack of an education beyond primary school.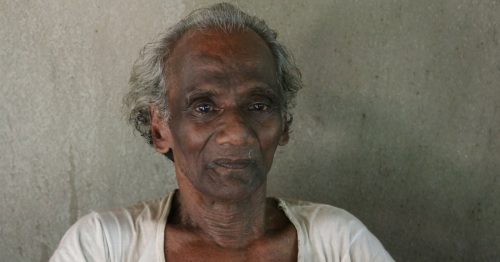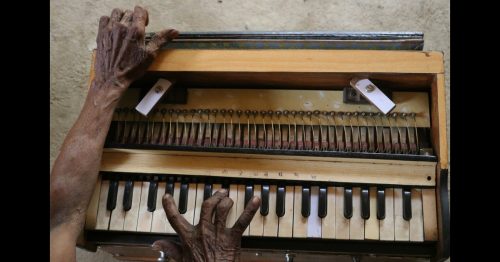 Despite its popularity today, the harmonium had a controversial beginning
In 1842, a French inventor, Alexandre Debain, patented the design for the first harmonium. Also, known as the pump organ, the instrument was brought to India in the late 19th century.
However, its arrival received a cold reception, with notable critics like Tagore calling it the "bane of Indian music".
Such was the dislike around its sound that the harmonium was banned on the All India Radio for more than three decades. After 1971, the airwaves started to accept its music.
Why did a celebrated musical instrument the world over receive such flak?
Chief among the many criticisms against it was the fixed key intervals of the French harmonium that lacked essential inflexions central to Indian classical music called meend, Andolan, and gamak.
Scholars criticised the fixed key intervals, which lacked microtones. Hindustani classical music is famous for using microtones to great effect. Microtones play a very important role in raga music and give it its trademark complexity.
How did a boy who didn't even finish school become a master harmonium maker?
It was a chance encounter with a music guru and Tatu's passion that changed his fortune.
When he was very young, Tatu made chairs and supplemented his income with basic carpentry work for residents in his village.
But little did he realise that he would not be making furniture for long.
On one of his assignments, Tatu was called to a harmonium guru's house – Sonu Mistri. Although he was called to repair the doors in the house, Mistri asked him to make a harmonium, but Tatu had no training in instrument building at the time.
With his existing knowledge, he made the instrument and went back to Sonu Mistri with the final product. After examining it, Sonu threw the harmonium and yelled at Tatu for making a poor harmonium. However, instead of just admonishing the young carpenter, Sonu took it upon himself to train Tatu in the art of making a harmonium.
Fifty years on, this talented craftsman says he takes 20 days to make a single harmonium. It's also backbreaking work as he puts in more than 12 hours a day to achieve the result. He sticks to the conventional techniques of harmonium making, i.e., he does not rely on machines.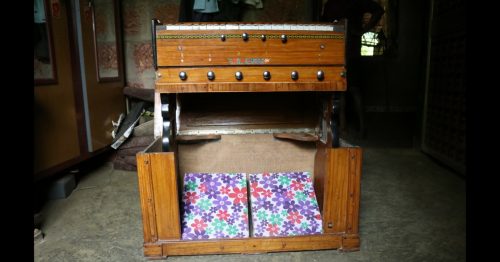 So, how much does he manage to sell the instrument for? Rs 20,000. People from Goa, Malvan, Konkan, Kolhapur and Vengurla are usually where his customers come from.
Tatu makes both the versions of a harmonium; one played while seated on the ground and the other where the legs pump the bellows.
From harsh criticised to being widely used, how did the harmonium find a place in Indian music?
Performers of the instrument kept developing reforming techniques to make it adaptable with Indian classical music.
By 1875, Dwarkanath Ghose, an instrument maker from Calcutta started manufacturing a modified version of French harmonium for its use in the Hindustani classical music. This model could be played while seated on the floor. Ghose played a crucial role in modifying the internal design and made it more durable and cheaper. In the modified harmonium, one hand worked on the bellows and the other on the notes, unlike the Western form where both hands played the harmonium and the feet worked on bellows.
In his book, The Harmonium Handbook: Owning, Playing, and Maintaining the Devotional Instrument of India, Satyaki Kraig Brockschmidt mentions that Ghose added drone steps to harmonium for its use in the accompanying classical music. With the Dwarkanath model soaring up in production, Europe witnessed a fall in its production and India began making the harmonium models inspired by Dwarkanath model of Ghose. Matt Rahaim further mentions in his research paper that by 1913, India became the richest market in the world for harmoniums.
Arthur Hume in his book Harmonium, the History of the Reed Organ and Its Makers writes that the 1913 keyboard trade journal mentioned that the French harmonium which was used in the Indian classical music was sold for Rs 140. It was increasingly used in Indian classical music, for several accompaniments of musical dramas, for churches and missionaries in the field. There have been several experiments done on the scale changing technology and reed tunings.
However, the Dwarkanath model known for its hand pumped style and drone steps remains the dominant type in India.
Kedar Naphade, a veteran harmonium player, writes,
"With its melodiousness, excellent air volume and sheer softness of tone a high calibre H.P. Bhagat harmonium seem to have an uncanny, almost magical ability. It's as though the harmonium itself inspires the artist who caresses its notes into falling in love with the instrument all over again and rendering a soulful performance."
Today, Tatu looks back at his 50 years of experience and is vehement against using machines. He says, "There is arithmetic behind the magic which a harmonium produces, and this magic can only be created when they are completely hand-crafted."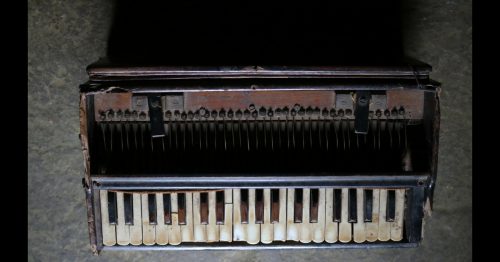 The 50-year old harmonium made by Tatu Mistri

About the author: Sanket Jain is a rural reporter, PARI volunteer and Founder of Bastiyon Ka Paigam. He is passionate about listening and understanding the everyday lives of everyday people. He is often found in rural areas covering stories of abject poverty.

Like this story? Or have something to share?
Write to us: contact@thebetterindia.com
Connect with us on Facebook and Twitter.
NEW: Click here to get positive news on WhatsApp!