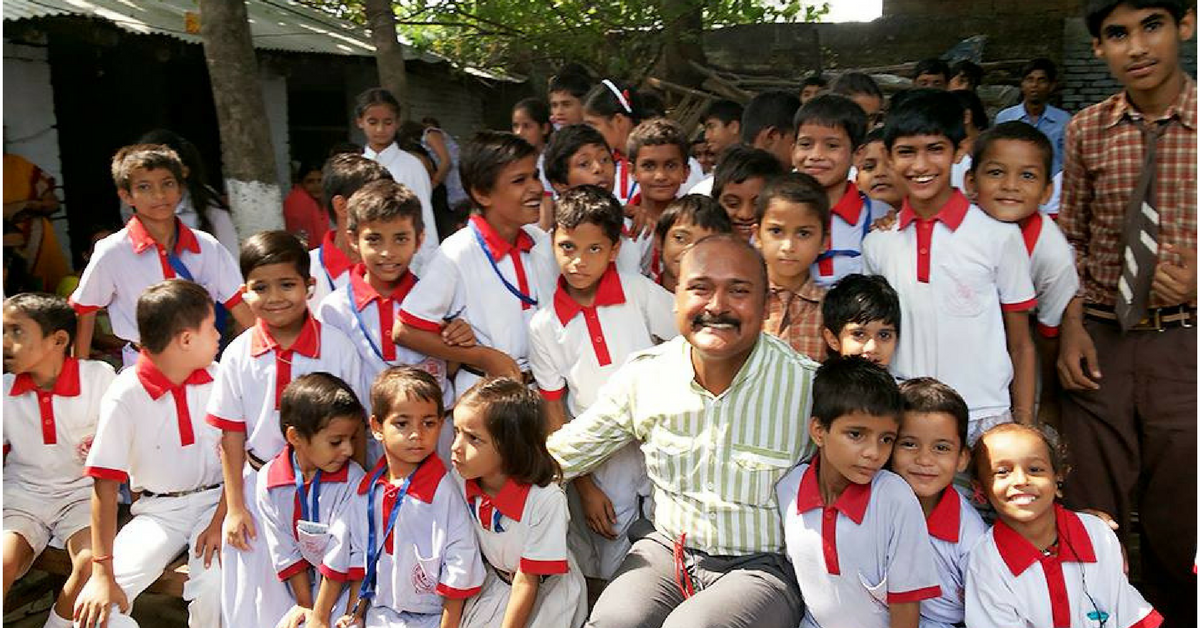 Jitendra is still fighting for the rights of thousands of other farmers in these villages.
A"s a 5-year-old it was hard for me to fight with hunger. My mother was illiterate. She was thrown into a cowshed along with her three children to die after my father went missing. She would ask farm labourers about the mud they have dumped after digging out potatoes. She would then wake at 3 am to find some potatoes there to save us from starving," says Dr Jitendra Chaturvedi, the founder of Developmental Association for Human Advancement (DEHAT).
Dr. Chaturvedi started DEHAT with the belief that no society can hope for sustainable development unless its children are assured of survival, protection and participation in the development process.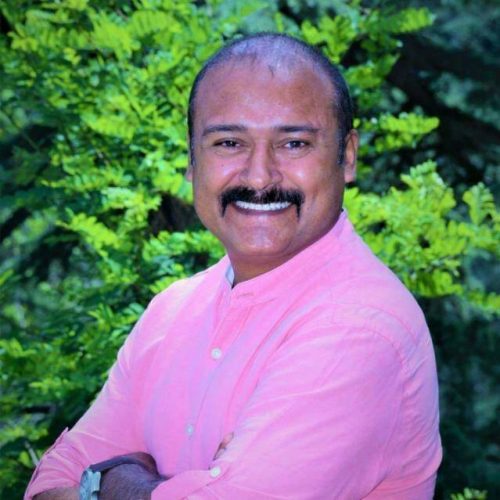 And the seed of this thought was sowed in Jitendra's mind back in 1973 when his father went missing.
His family was one of the most prosperous ones in Khushi Nagar village, Uttar Pradesh. However, his father left home after a family dispute. Jitendra's mother was illiterate and did know that his father used to send a money order for them every month until he came back on 13th January 1976.
For three years, Jitendra, his mother and two siblings were forced to try and survive in a cowshed desperately. 
"My mother could not read or write. My relatives would receive the money order and ask her to put a thumb impression on the receipt. That was my first lesson on how important education is. Also, the ordeal that I went through completely ruined my childhood. I did not want this to happen to any other child," says Jitendra.
The path to DEHAT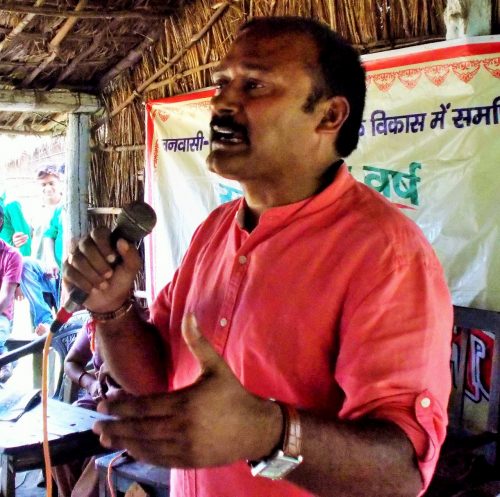 Jitendra got a BHMS (Bachelor of Homeopathic Medicine and Surgery) in 1990. But instead of getting into the money-making game, he headed to one of the remotest villages of UP, in a forest named Bithiya, in Bahraich district, where he began living in a hut.
After a few days, Jitendra noticed an unusual pattern. Every day a group of villagers would move towards the jungle, saying they were going to work as 'Begar'.
Begar (forced labour) is a form of social labour without payment. Its origin goes back to the pre-money era when labour was viewed as an important item of exchange.
Post Independence, the Begar system was banned in 1950. However, these poor villagers were unaware of this. 
Jitendra tried to make the youth of the villages aware of their rights. But most of them were scared of the forest officials and would not even speak to him on this.
Undeterred, Jitendra changed tactics. He then cleaned a piece of land by himself and invited them to play volleyball. Once the boys became friendly, Jitendra would speak to them during breaks about the Begar system.
The boys confessed that they hated it. However, as they were staying on forest land, officials could forcibly pull them from their homes and make their life miserable – if they protested.
After surveying the nearby five villages, Jitendra realised that the residents did not have citizenship rights as these villages were not included in the revenue department's records post-independence. 
This left the villagers exposed to exploitation by corrupt forest department officials, and landlords forced them into hard labour without rights.
He started documenting every incident taking place in the village and made scripts out of it. He would then invite the officials as well as the villagers for 'nukkad nataks' (street theatre shows) to make both the victim and the culprit realise what was going wrong.
Soon Jitendra had many supporters, and he started a school in the village. This did not go well with some, and he was booked in a case, which many claimed was a fake one. 
Perhaps in a move to humiliate him in front of his supporters, he was handcuffed and paraded in front of his school and the villagers. After this incident, a few backed out – but support for Jitendra remained in many quarters.
Around this time, an NGO visited Bahraich and approached Jitendra to join them – promising to teach him maturity and expertise to deal with such matters. The month-long experience was a learning one for sure, but that NGO was focussed on sanitation. Jitendra felt he needed his own organization to battle for the issues he felt were more important at the time.
So he left the village in 1993 and spent years learning and researching NGOs working on Gandhian philosophies all over the country. He returned to Bahraich in 2002 and started DEHAT. 
For the first six months, Jitendra collected documents, through RTI filings, which proved that these villagers were neither encroachers nor poachers.
"In case of any problem, government officials would never help these villagers, saying that they did not have civil rights. They did not have a resident certificate, so their children could not study, no bank was ready to open an account for them, there were no schools, public distribution systems or even panchayats in these villages. They were almost non-existent for the government. On the other hand, forest officials would often try to drag them out of their houses by claiming that they were a threat to the forest," says Jitendra.
In 2003 he started the 'Forest Right Movement' for seven forest-dwelling villages in Bahraich, teaching villagers about their rights. He also helped them get identity proofs and ration cards. 
Simultaneously Jitendra also wanted to do something for their livelihood. Hence he started initiatives like 'Swavalamban' and FASAL (Farmers Action for Sustainable Agro-based Livelihoods),
under which the villagers were aided in their farming techniques with the help of technology and organic methods.
The farmers are now able to earn almost Rs. 1 lakh from each acre every year.
In 2006 the Forest Right Act was passed – which addressed the rights of forest-dwelling tribal communities. But the villagers in these seven villages of Bahraich were non-tribes. After much struggle and filing a petition in the High Court, 300 families were finally entitled to land.
Jitendra is still fighting for the rights of thousands of other farmers in these villages.
However, his efforts have got electricity, roads, PDS and hand-pumps in these villages. He also managed to get internet in few of these villages and made one of them altogether addiction free – without any help from the authorities.
DEHAT now runs ten schools across these villages, where 400 girl students have enrolled themselves. 
During their work in these villages, which are located on the Indo-Nepal border, the DEHAT team found two traffickers the Bhawanipur village conducting an auction for the village youths.
 After this incident DEHAT also focussed on human-trafficking-
 which was a major problem in the area.
DEHAT collaborated with CHILDLINE India Foundation, which enabled them to provide 24/7 toll-free emergency phone service for children in need of care and protection, and the team started working to secure their immediate safety and link them to long-term rehabilitation.
It also initiated its Child-Protection Network for missing and trafficked children in the Indo-Nepal border region, where cross-border trafficking forces thousands of children each year into bonded labour.
Partnering with organizations in the other 22 border districts of West Bengal, Bihar, and Uttar Pradesh, they're now accessible to all the Indo-Nepal Trafficking highlighted zones and able to help in preventing thousands of trafficking cases.
The impact of this initiative was unbelievable! It helped restore of thousands of missing and trafficked children to their families in India and Nepal. 
Vocational training, counselling, and educational support was provided to hundreds of victims of trafficking and vulnerable families.
DEHAT's MCA network has brought together child protection stakeholders from police, media, civil society, legal associations, and governments in both India and Nepal.
Today after working in these villages for more than over a decade, Jitendra and his DEHAT team (which comprises of 117 members now) have transformed the lives of over 5000 youth, more than 2000 children, 6000 farmers and seven villages. 
He is still fighting to get these villages the rights of 'Revenue Village' so that a budget for permanent infrastructures like schools, hospitals and banks can be allotted from the government.
 "This country is ours! No one else will come to make it better. Whichever role we are in, if we try to do it with honesty and with the intention of doing good, it will help to make a better India. It's not about what one Jitendra has done, but it is about how we as a society are doing. Everyone today is living for money, society is the least priority. But to make a happy future and especially to make a better world for our children, we together have to work continuously for our country," concludes Dr Jitendra Chaturvedi who has been awarded as the 'Pride of the Nation' in 2015.
Know more about DEHAT
here
. You can also contact Dr. Jitendra Chaturvedi on 9415054079.
---
Like this story? Or have something to share? Write to us: contact@thebetterindia.com, or connect with us on Facebook and Twitter.
NEW: Click here to get positive news on WhatsApp!
We bring stories straight from the heart of India, to inspire millions and create a wave of impact. Our positive movement is growing bigger everyday, and we would love for you to join it.
Please contribute whatever you can, every little penny helps our team in bringing you more stories that support dreams and spread hope.