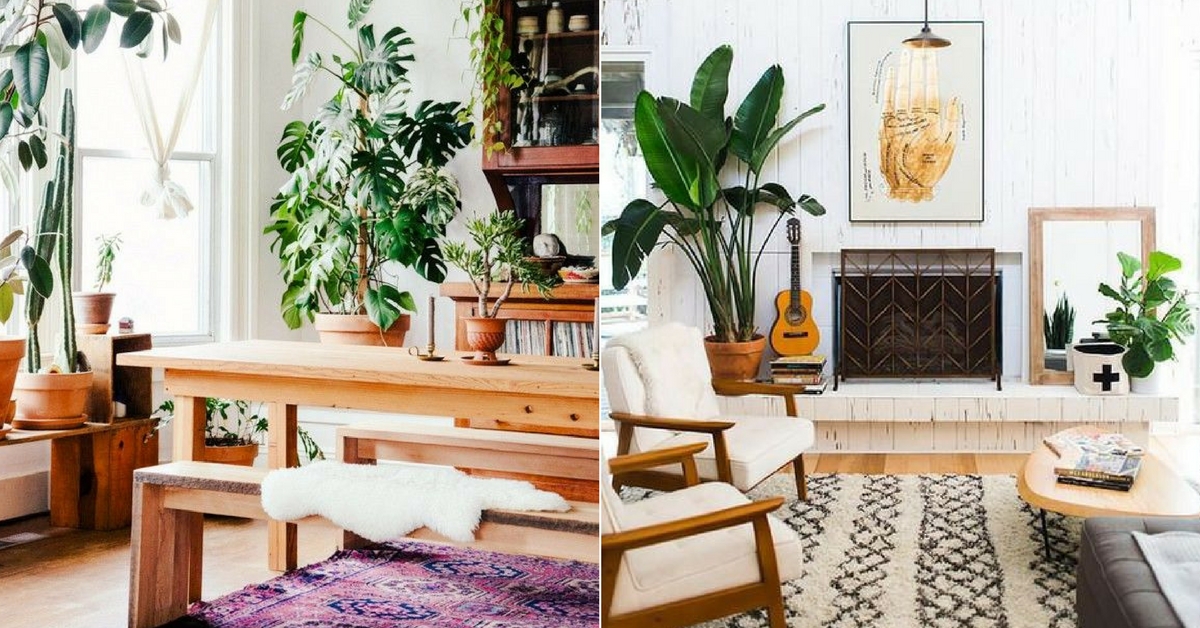 Did you know that indoor air pollution can be 2-5 times worse than outdoor air - as per the Environment Protection Agency (EPA)! And that's exactly why discussing it now is more important than ever.
---
This article is sponsored by 3M India
---
You close the windows in your office to escape smoke emissions from a factory nearby. You roll up your car windows to protect yourself from harmful and poisonous vehicular emissions. You wear a mask when you walk out to purchase vegetables. You pledge you won't burst firecrackers during Diwali. And finally, you are home. A place where you can open the windows, discard your mask, and breathe free.
But think again! Can you?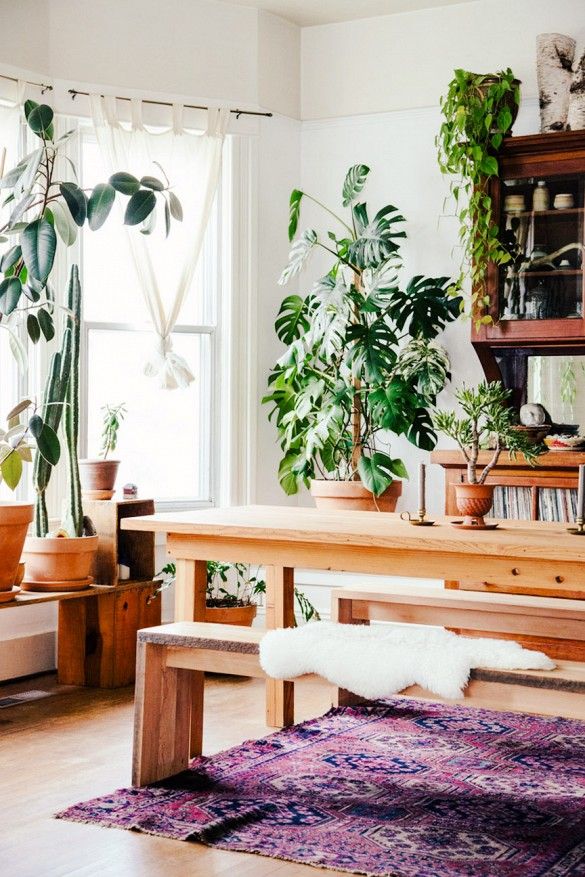 While leading publications and television channels alongside apps like Hawa Badlo and Clean Air Nation draw public attention to the alarmingly high deteriorating AQI (Air Quality Index) across the country, something also needs to be done about the hazardous consequences of indoor air pollution.
As individuals, we have always taken due responsibility to safeguard the water we drink. Why don't we use similar mechanisms for the air we breathe day in and day out?
For instance, Diwali was recently celebrated in the country. It is amazing to see how every Indian household takes extra care to clean, organise and decorate their homes, to keep them spick and span.
But one question still stands, how many of us are thinking about protecting their homes and loved ones from the rising pollution levels?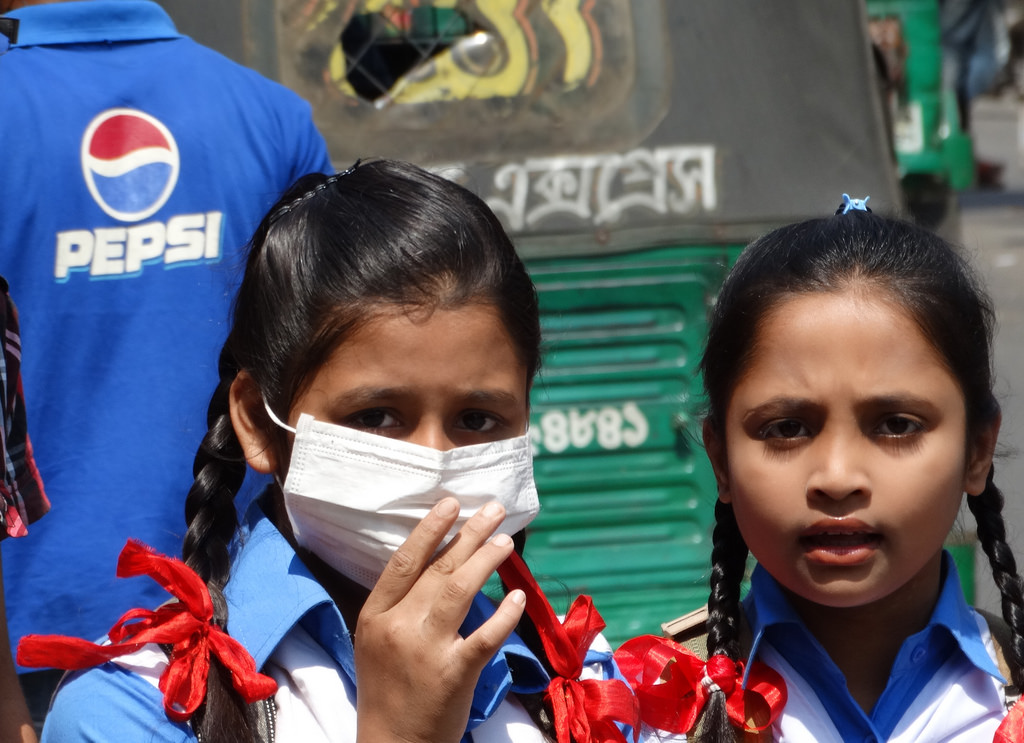 In 2016, The Wall Street Journal ran a report on the alarmingly high PM 2.5 levels in Delhi. While a day before Diwali, the PM 2.5 levels in the city were 435, it crossed 1,238 on the day of the festival.
Another report by the Hindustan Times shed light on the fact that India's air quality over the Diwali weekend of 2016 ranked among the world's worst. It was also deemed 40% to 100% worse in five north Indian cities when compared to the Diwali of 2015.
While one might think merely staying indoors and not bursting crackers might help them protect themselves, it certainly won't help because the air inside your home is polluted too.
What is this indoor air pollution?
Urban air pollution has grown across India at an alarming rate. But while citizens have to suffer from severe pollution outdoors, indoor air pollution is equally hazardous. Inadequate ventilation, high temperature and humidity lead to increased indoor pollutants, increasing the levels of PM 2.5 and PM 10, which are essentially tiny dust particles in the air.
While PM 2.5 is fine particulate matter about 30 times finer than a human hair and is 2.5 micrometers or less in diameter, PM10 is particulate matter 10 micrometers or less in diameter.
These particles when inhaled deep into the lungs, can cause heart diseases, strokes, lung cancer and respiratory diseases.
Studies have shown that reducing exposure to these pollutants can have positive effects, a primary reason why we need to make sure we breath clean air at least indoors when the air quality outside is not in our direct control.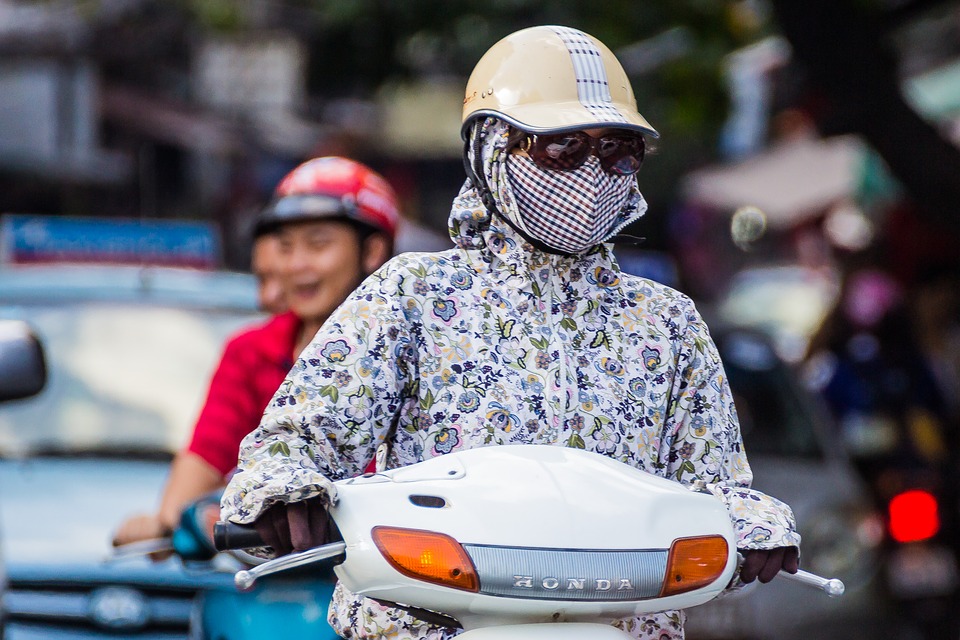 "According to doctors, the particulate matter enters the body and starts accumulating over a period of time which causes blockages or inflammation in the blood vessels". The report further indicates that according to Dr C N Manjunath, director and head of cardiology, Sri Jayadeva Institute of Cardiovascular Sciences and Research, around 20% of the heart attack cases admitted to the ICU at the institute are caused due to air pollution," says a recent report in Deccan Herald
---
Read more: Ditching Crackers, This Punjab Village to Go Green With Saplings This Diwali!
---
Health effects of indoor air pollution:
Research stipulates that most people spend over 90 percent of their time indoors, be it their homes, workspace, schools, colleges etc. This shows that people are more susceptible to health risks from indoor air pollution, as opposed to outdoors. These groups include the young, the elderly and the chronically ill, especially those suffering from respiratory or cardiovascular diseases.
A research study titled "3M for Air Quality" by Nielsen shows that people felt that effects of bad air quality included triggered redness or itchy eyes, prolonged sneezing/wheezing, breathlessness (choking) and other respiratory issues, low immunity etc.
According to WHO, over 4.3 million people a year die from exposure to household air pollution. Exposure to indoor air pollution can cause a range of child and adult disease outcomes, including acute and chronic respiratory conditions like pneumonia, chronic obstructive pulmonary disease, lung cancer, ischemic heart disease, stroke and cataract.
Diwali, the festival of lights, does bring a lot of happiness. Many, however, are not able to protect themselves from pollution, and several cases of acute asthma attacks, chronic lung diseases, and bronchitis are reported.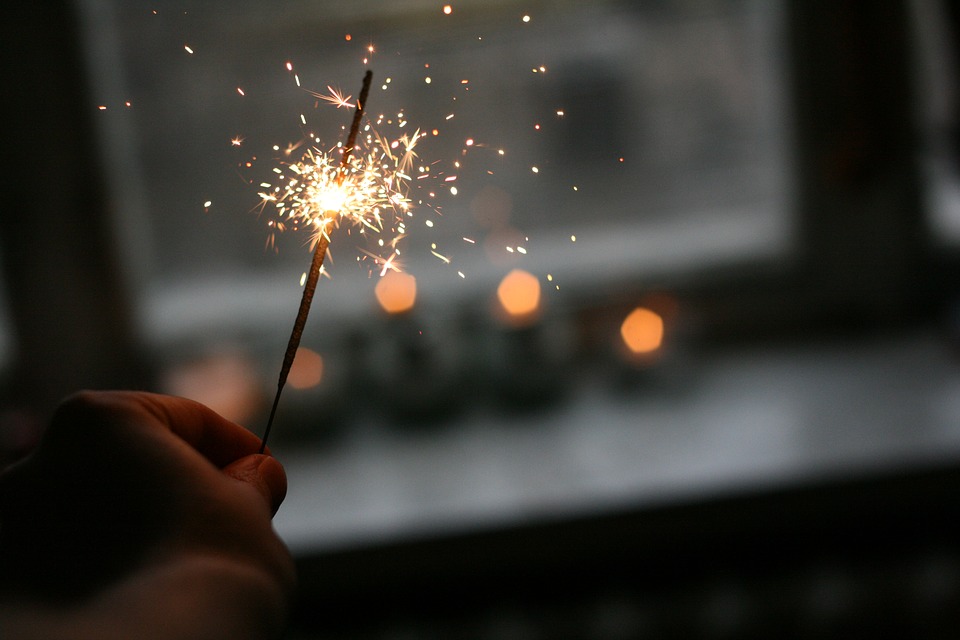 Several reports of people suffering from severe dry or an irritating cough and nasal irritation during the festive season also surface.
"Breathlessness, coughing fit, chest tightness, asthma, pulmonary disease, rhinitis, and pneumonia are some of the common ill-effects of high levels of air pollution around Diwali. Prolonged exposure to concentrated metal particles is associated in the long term with lung cancer, pneumoconiosis, and emphysema,'' Dr. Puneet Khanna, senior consultant and head, Department of Interventional Pulmonology, Respiratory and Sleep Medicine, Aakash Healthcare – Super Speciality Hospital, recently told The Hindu.
According to Down To Earth, hospitals in Delhi report at least 30-40 percent increase in wheezing, respiratory disease, bronchial asthma, bronchitis, and worsening of asthma.
Look around, here are the things that are polluting your home: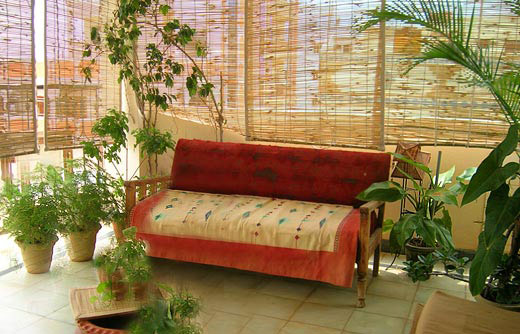 You are in for a shock when we tell you, everything from smoking at home to your personal care products, carpets, rugs and aerosols contribute to polluting the air you breathe within the four walls of your home.
A longer list includes wet or moist walls, ceilings, furniture, poorly maintained humidifiers and air conditioners, bedding, leaking chimneys and furnaces, household products like paints, paint strippers and other solvents, wood preservatives, cleansers and disinfectants, moth repellents and air fresheners, stored fuels and automotive products and even dry-cleaned clothing can contribute to it.
If you are wondering how you could tackle the hazards of indoor air pollution, here are a few steps to follow this festive season and beyond: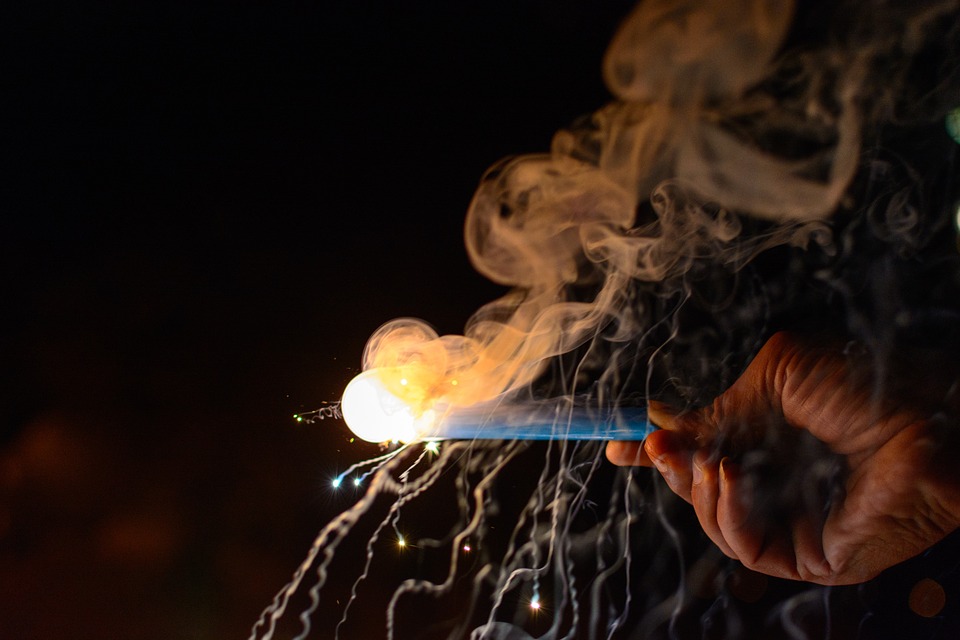 It's about protection as well as precaution. Just like you filter the water you drink, you can also filter the air you breathe. Breathe cleaner air indoors. Fit air filters to wall-mounted ACs or use air purifiers to reduce exposure to PM2.5 & PM10 particles.
When outdoors, use respirators instead of masks and dupattas because they are specifically designed to reduce the wearer's respiratory exposure to rising PM2.5 / PM10 levels in the air. Eg: The N95 respirator removes 95% PM2.5 from the air entering your lungs.
A safety precaution includes reducing exposure to poor outdoor air quality by staying indoors.
During higher pollution times, avoid exercising outdoors because breathing heavily during your routine can draw polluted air deeply.
Monitor air quality in your locality and make sure you step out when levels are at safe prescribed limits.
Don't add to the already increased levels of pollution this Diwali. Switch from excessive smoke producing incense sticks to low smoke ones for celebration. Keep first aid in place for backup too.
Make sure your home, especially your kitchen is properly ventilation. E.g exhaust fans.
Make the effort of keeping your home and surroundings hygienic with regular cleaning.
Mark your home a No-smoking zone.
For a few days following Diwali, use a respirator inside your home to tackle the poor air quality
Do not ignore symptoms like a persistent cough, a running nose or a headache. Keep your allergy kit ready with medicines, inhalers and nebulizers for persons with respiratory illnesses.
Don't hesitate to consult a doctor if you are suffering from asthma and the rising pollution levels worsen your existing symptoms.
This festive season pledge to create a home with clean air for yourself and your family!
How do you know if your home is affected?
Know Your Air, a free service, was conducted by 3M Delhi this Oct. The idea is that the 1st step for citizens to protect themselves against the growing threat of poor air quality is to be aware about exactly how high the PM2.5/PM10 content in the air is. Air Quality in most cities can easily be tracked by following the various Air Quality Monitoring Stations installed by the Government. However, since we spend most of our time indoors, it is important to check quality of air in our homes and offices. 3M's Know Your Air service helped almost 120 citizens track air quality in their living spaces. The exercise brought to light that 100% of the homes had air quality more than 2x the NAAQ Standards and 3x – 30x times the WHO prescribed standards. With the aim of making people #AirAware, 3M is dedicated to increasing awareness levels about air pollution, in India so citizens can better equip themselves against this growing public health crisis.
Like this story? Or have something to share?
Write to us: contact@thebetterindia.com
Connect with us on Facebook and Twitter.
NEW: Click here to get positive news on WhatsApp!
We bring stories straight from the heart of India, to inspire millions and create a wave of impact. Our positive movement is growing bigger everyday, and we would love for you to join it.
Please contribute whatever you can, every little penny helps our team in bringing you more stories that support dreams and spread hope.