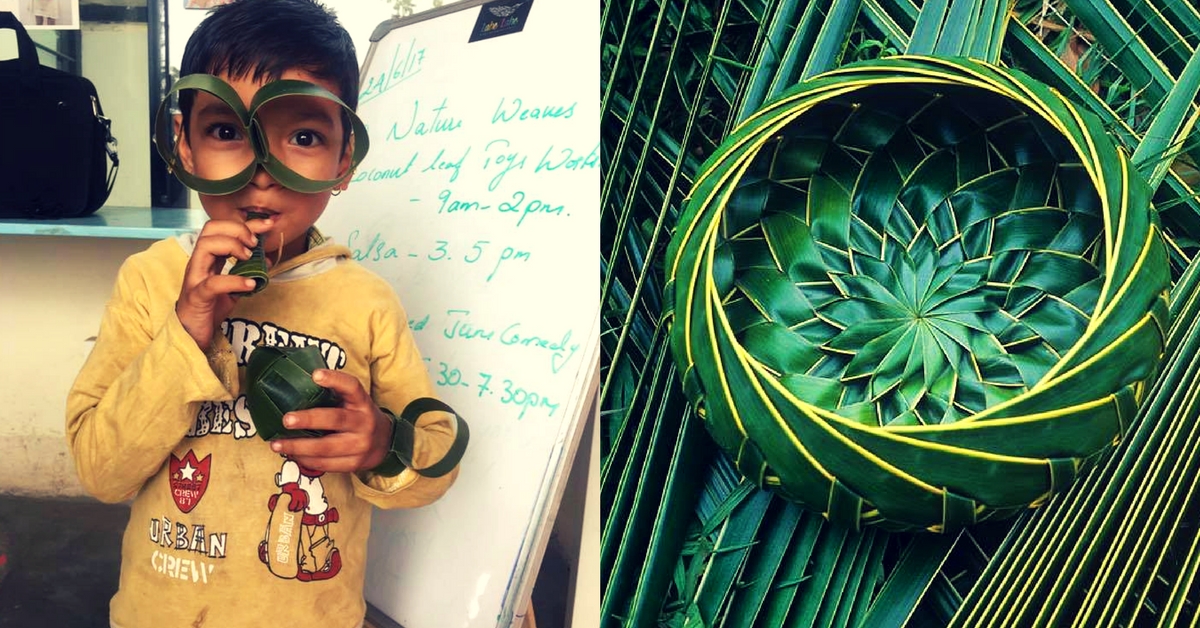 While he spent his childhood in Qatar, Nowshid built a successful career in Dubai, only to give it up and settle down in his hometown in Kannur to pursue farming.
Imagine quitting a well-paying job in Gulf just to return to your own country and become a farmer! Difficult right? But this isn't a hypothetical situation.
A non-residential-Indian and young graphic designer, Nowshid Parammal, did exactly that!
While he spent his childhood in Qatar, Nowshid built a successful career in Dubai, only to give it up and settle down in his hometown in Kannur to pursue farming.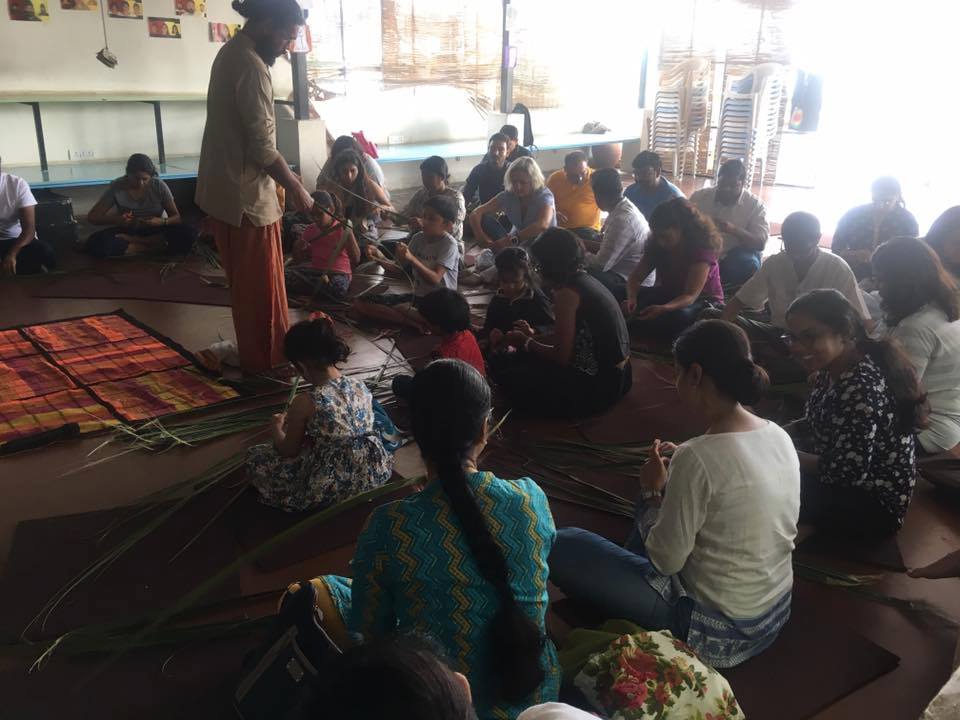 But farming isn't the only thing this young man is known for. Reviving the rustic art of making traditional toys from nature's gifts like coconut leaves, he is teaching the art to children in the city by conducting workshops through his initiative Natureweaves.
From hats and baskets to whistles, fish, snakes, flowers, birds, grasshoppers and most things under the sun, his hands move into a practiced fashion to create beauty by weaving coco leaves together to capture the attention of those looking on.
When asked about why he chose the life of a farmer and a coco-leaf artisan, Nowshid brings to light how his corporate lifestyle made him restless.
Speaking to EdexLive he said, "Maybe it was the hectic life I was living. I am a graphic and ad designer by profession. My daily routine included waking up in the morning, heading straight for work, spending hours in traffic and then vice-versa. At the end of the day, money is rewarding and it helps you buy certain things, but that's all. I felt there is a bigger purpose in life and I was not fulfilling it."
It was only a matter of time till the young designer in the advertising industry realised the work wasn't his calling because he couldn't accept the manipulation of human emotions involved with his job.
Reflecting upon his corporate lifestyle, he realised that most growing advancements that we, as dwellers of an urban setting pride ourselves for, attributed to the maximum level of environmental damage.
"I did a quick check on my lifestyle and felt I was contributing to many of the issues including my food habits," he said.
So, he decided to return to his village, turned into a farmer and purchased a few cows in order to live a self-sustained life.
---
Read more: This Chittorgarh Farmer Has Cultivated Over 12,000 Strawberry Plants in Rajasthan!
---
'A self-sustainable person cannot be manipulated' believes Nowshid. He feels people only need to look closely and change their lifestyles, to realise that most life solutions can be found in the 'backyard of their very own homes,' be it good healthcare or an in depth understanding of architecture and land.
It was at the same time that he decided to inculcate in children a love for the traditional art of making their own toys. He mastered the art with the help of an artisan and decided to pass it down to others.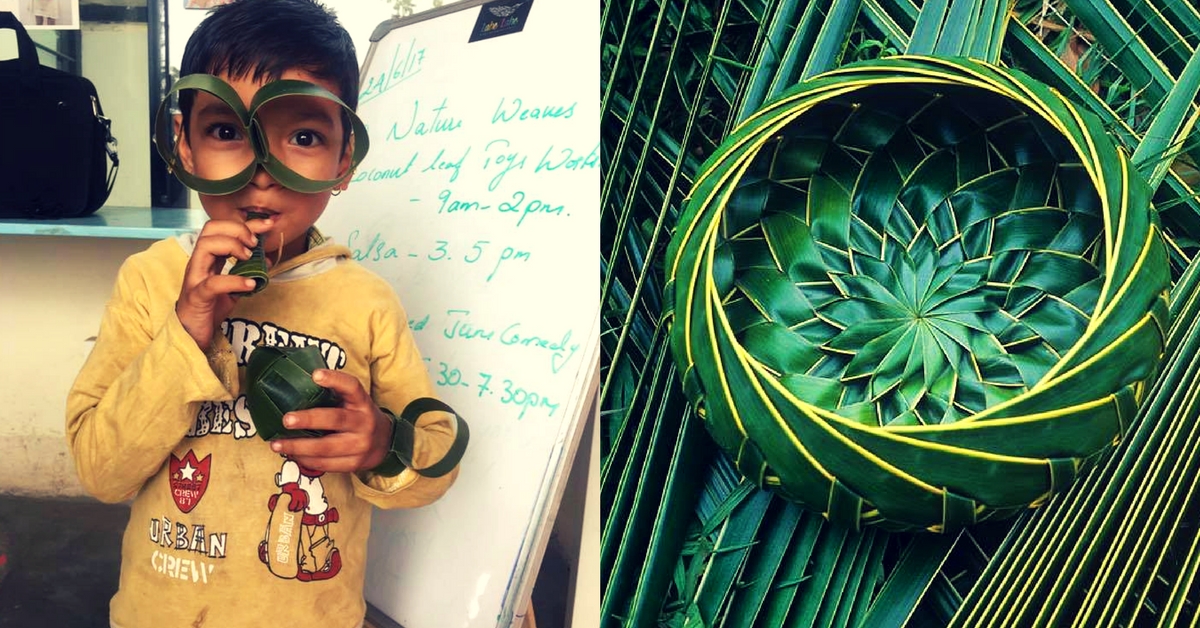 "I found that most of the attendees who participate in my workshop love the concept of learning traditional toy making, irrespective of the cities they are from. I fell in love with this art because of the deftness of the hand," he told the publication.
This would not only help them feel a sense of belonging to make something with their own creativity and effort, but also eliminate the need of purchasing costly toys from shops.
We hope he continues to take this traditional art of toymaking forward and inspires many more people to live a sustainable life!
Like this story? Or have something to share?
Write to us: contact@thebetterindia.com
Connect with us on Facebook and Twitter.
NEW: Click here to get positive news on WhatsApp!