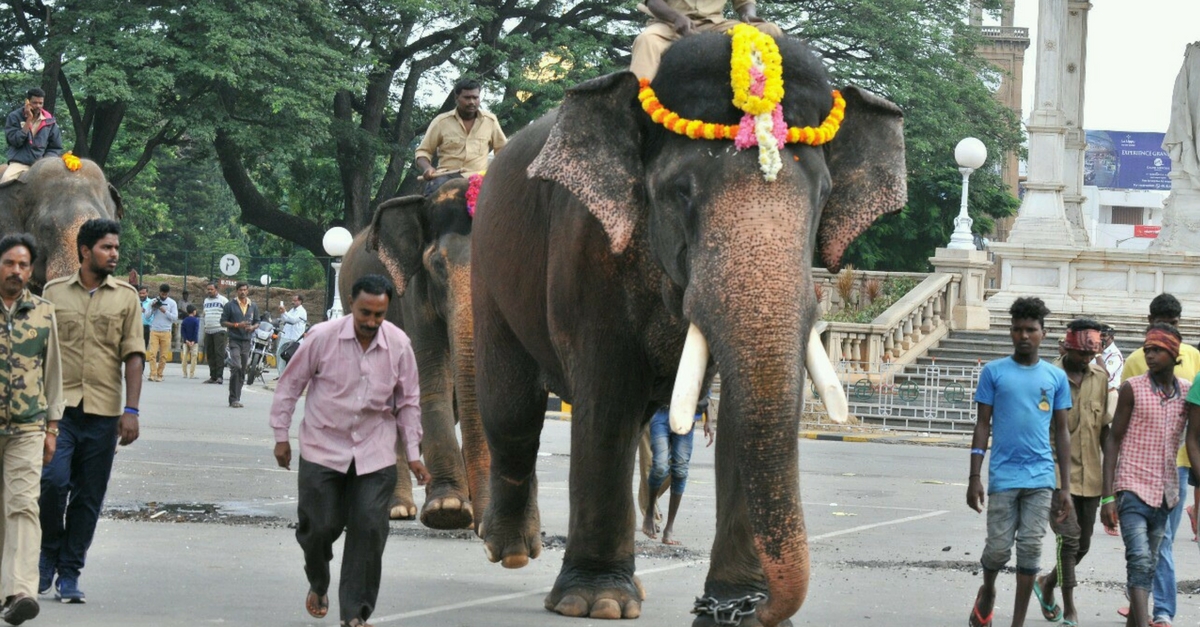 The 'Nail Man' with his sharp eyes picks up sharp things from the Jumbo Savari route to clear the path for the gentle giants
One of the highlights of the Mysore Dasara procession is the march of bejewelled elephants down the city's roads.
These majestic giants come to Mysore city from various forest camps in Karnataka and undergo two months of training till the day of the final parade on Vijayadashami.
However, these roads from the Mysore Palace up to Bannimandap are strewn with several stones, nails, glass and sharp plastic objects. Marching down such lanes is not easy for the animals because the hindrances can get embedded into the soles of their feet, causing great discomfort.
For this purpose, there are automated magnetic nail removal machines that are carried by the mahouts marching alongside the elephants or are fitted onto vehicles in the procession. These machines pick up only iron nails. Small stones, glass pieces and other sharp items have to be seen by trained eyes and picked up by hand.
Mr Rangaraju, a forest department official, presently posted in Bandipur is such an expert and as a result, is called the 'Nail Man'.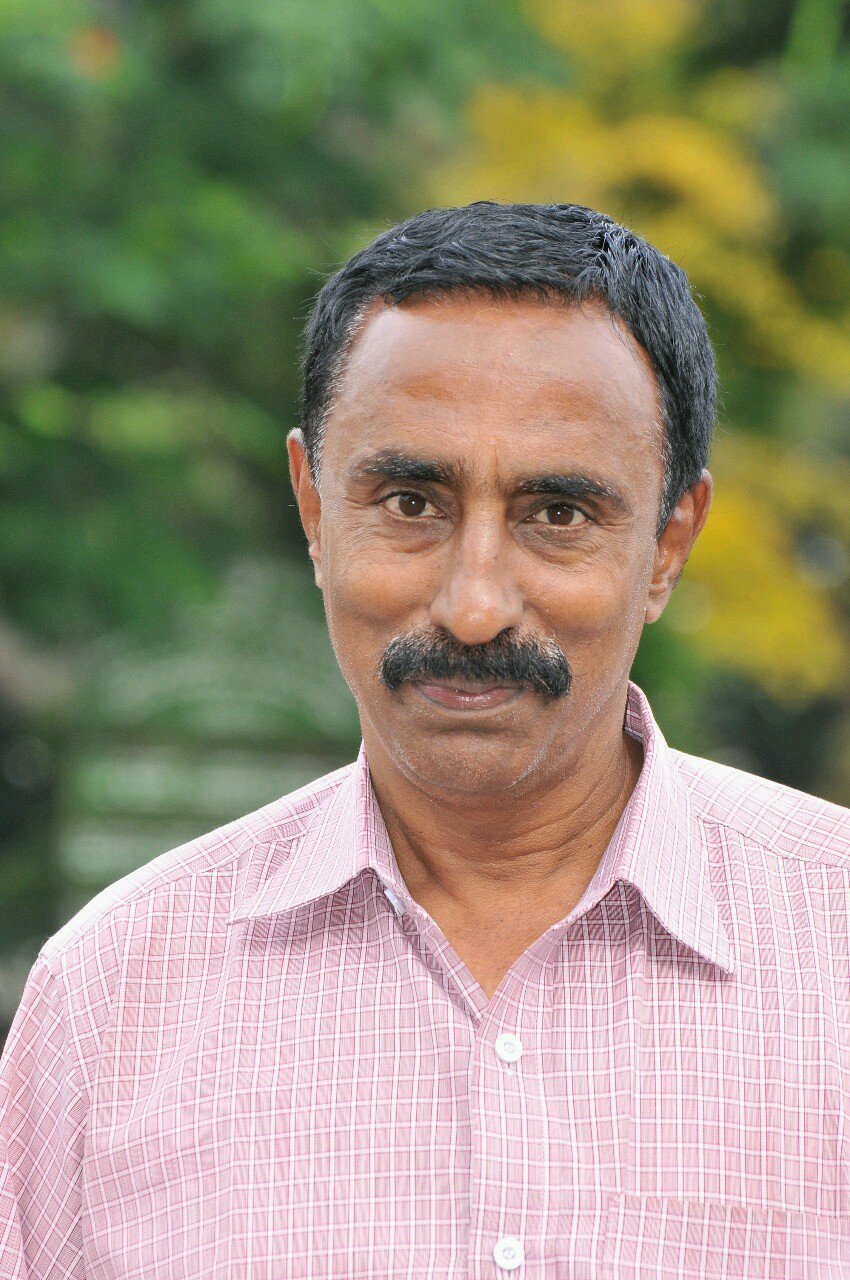 This critical task was placed on Rangaraju's shoulders in 1994, the first year that he was involved with the Dasara elephants.
Fifteen days before the Jumbo Savari, Drona, the then Howdah Elephant (the elephant that carries the golden seat), had a two- inch nail pierce into the sole of his foot. The mahout, Appaji, complained to Rangaraju, that Drona was dragging his right front leg.
"We took him to Karanji Lake and washed his legs. As I felt the soles of his feet, I found a puss formation, and when I touched it, the elephant shuddered with pain. We informed Dr Nanjappa, the veterinary doctor assigned to the care of these elephants. Under his supervision, we removed the nail with cutting pliers, and after cleaning the wound, medicines were given to the animal," says Rangaraju.
The doctor admonished him for his carelessness and suggested that he walk ahead of the elephants clearing the path off anything sharp that could cause harm to these creatures.


Nearly 30 years ago, Rangaraju joined the Forest Department and was put on veterinary training.
In 1992, he went to Madhya Pradesh, where he learnt to capture wild elephants and treat them if they had injuries. He has done worked with the Forest Departments of Odisha and Bihar too.
In all these years, he was involved in the capturing, domestication and training of around 70 wild elephants.
For the last 24 years, he has been an integral part of the Mysore Dasara preparations and procession. Rangaraju is the single point of contact for anything to do with these elephants, be it diet or medication.
"Since there are very high expectations from these elephants, for these gentle animals training is rigorous and strenuous. Moreover, they are fed on a special diet so that they don't get unwell. The main problem that these elephants face is stomach related issues. To make sure that they are well, I visit them early every morning to check on the dung. If I notice loose motions or infection in the dung, I immediately let the veterinary doctor know, and medication is administered promptly," says the accomplished Nail Man.
Medical help for any ailment is promptly administered to these elephants during this period.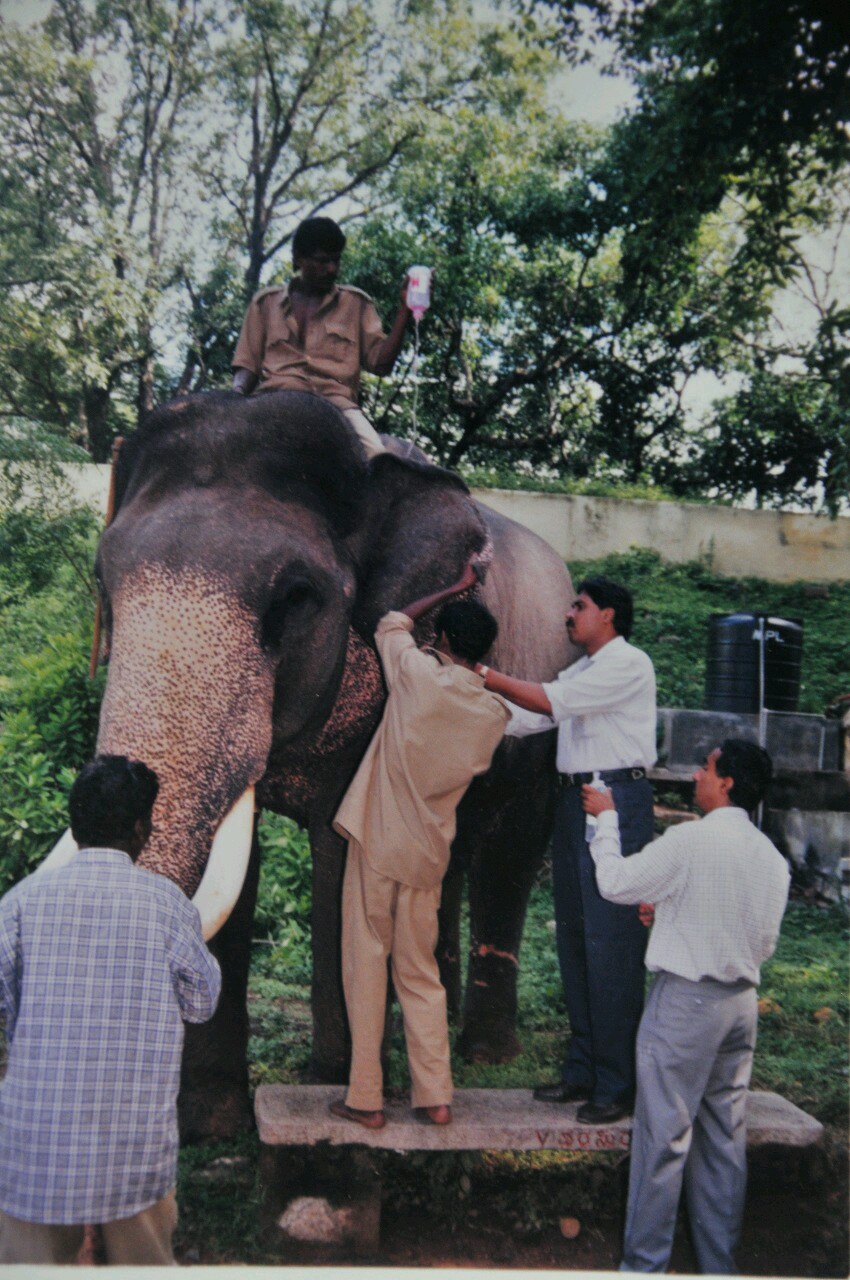 Rangaraju is very passionate about this special assignment of his. He proudly remembers having trained some of the best Howdah elephants namely – Mahendra, Drona, Balarama and Arjuna.
The other elephants that he fondly remembers are Srirama, Gajendra, Abhimanyu, Shobha, Varalakshmi and Kaveri. As long as these elephants are young and agile, they are called and recalled for the Dasara Jumbo Savari.
---
You may also like: On World Elephant Day, a Look at How One Centre in Mathura Is Nurturing & Helping These Tuskers
---
Beyond a certain age they are not disturbed, and by then younger elephants undergo training and are used to form the 12-15 elephant procession.
The doctors who have enhanced Rajgaruju's knowledge about elephants are Dr Nanjappa. Dr Chittiappa and Dr Nagaraj. He is very grateful to them for all the knowledge that they have imparted to him, and he claims he can do anything for these wonderful beasts only because of what he learnt from these wonderful people!
Like this story? Or have something to share? Write to us: contact@thebetterindia.com, or connect with us on Facebook and Twitter (@thebetterindia).
About the author:
Aparna Menon is a freelance writer, writing for various newspapers for the past 10 years. Her main fields of interest are wildlife, heritage and history. A keen traveller, she loves to read and write and does a lot of art work too.