One man's passion for his village, Rurka Kalan. A group of farmers that helped put up a proper football field and the start of a small, gentle revolution that was fueled by the healing powers of football. Reading Gurmangal Dass' story will inspire each one of us to get out of our comfort zones to make a difference in the lives of our local community.
One man's passion for his village, Rurka Kalan. A group of farmers that helped put up a proper football field and the start of a small, gentle revolution that was fueled by the healing powers of football. Reading Gurmangal Dass' story will inspire each one of us to get out of our comfort zones to make a difference in the lives of our local community.
A real life hero
In the bollywood movie Swades, Shahrukh Khan plays the role of an NRI who stays back in India to bring electricity to one village.
Mr. Gurmangal Dass Soni does not look like Shahrukh Khan, but in real life, he is playing an even bigger role in taking Punjab from darkness to light, one village at a time.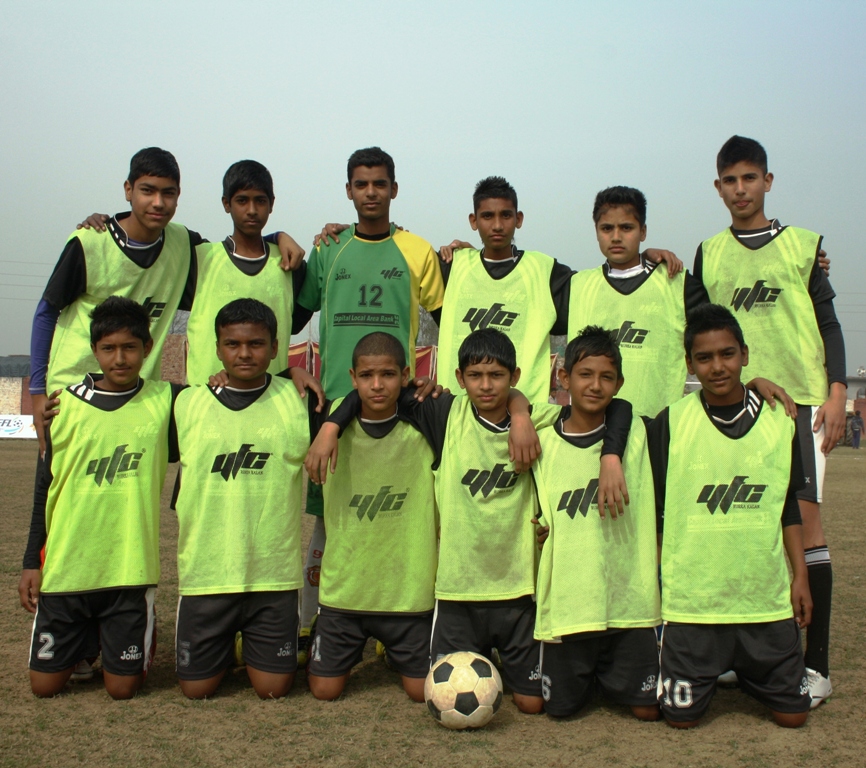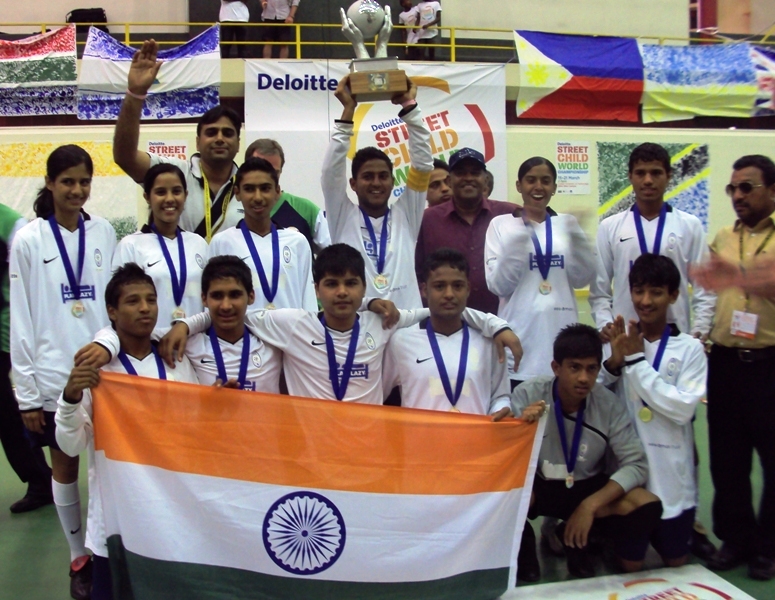 For the love of the land
In the year 1997, a 22-year old electronics engineer had an offer to go to the University of Nevada Reno for higher studies. At that age it would have been easy to dream of fast cars and of a cushy life in the US.
It would have been a well-trodden path for any youngster at that time, and it was indeed a path a lot of youngsters were taking. Gurmangal Dass Soni chose the road less traveled.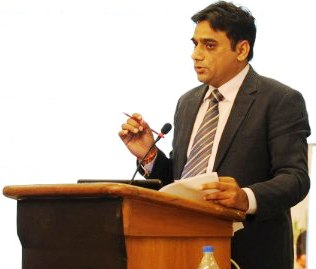 Gurmangal had a passion for sports and for doing something to uplift his village which at one time had boasted of national level football and hockey players, as well as freedom fighters from the Gadar party.
With support and active encouragement from his family, Gurmangal set about reviving the sports and cultural heritage of his village. Initially this was done by setting up a football team of his village.
Helping hands
For any noble initiative to take off, a lot of small miracles and helping hands are required at the right time.
To start with, the college athletics star and right winger, Gurmangal and his teammates struggled with an uneven ground for their football practices.
Breaking fresh ground
The first of these miracles took place in the year 2000, when farmers from the village took it upon themselves to transport the soil from a place 20 kilometers away to set up the football ground. Volunteers sweated it out to level the field and plant grass on it and create the lovely leveled football field that exists today.
This labor of love was the seed that helped propel the football team of Rurka Kalan to win football tournaments in the region and slowly a small corpus of funds was created due to their prize money.
This senior football team that pioneered this initiative continued to do well and even took part in the Punjab second division football league. Increasingly Gurmangal Dass was also able to observe the positive impact of a sporting culture on the society around him and especially on the younger boys.
While Punjab was beginning to grapple with the problem of drug addiction, especially amongst youngsters in the age group of 12 to 18 years, here was a hamlet where football was given priority by the villagers and their children. A template had been created which would go on to be replicated in the other regions in Punjab.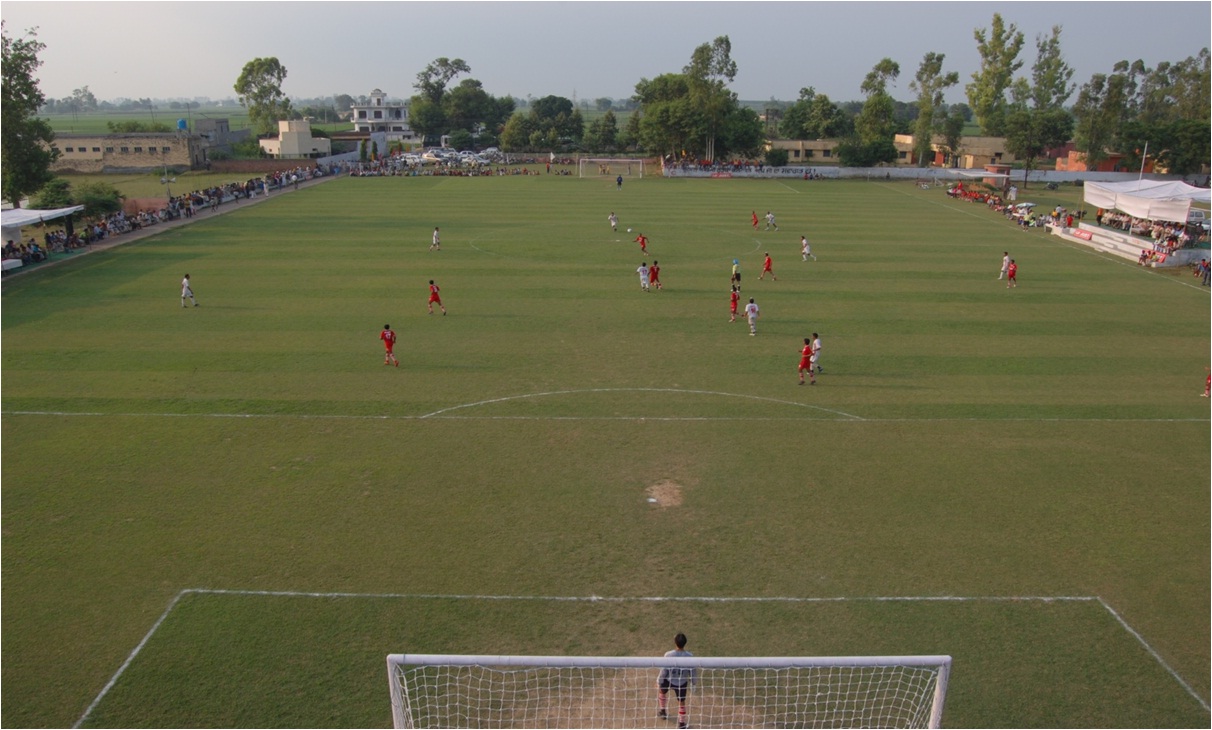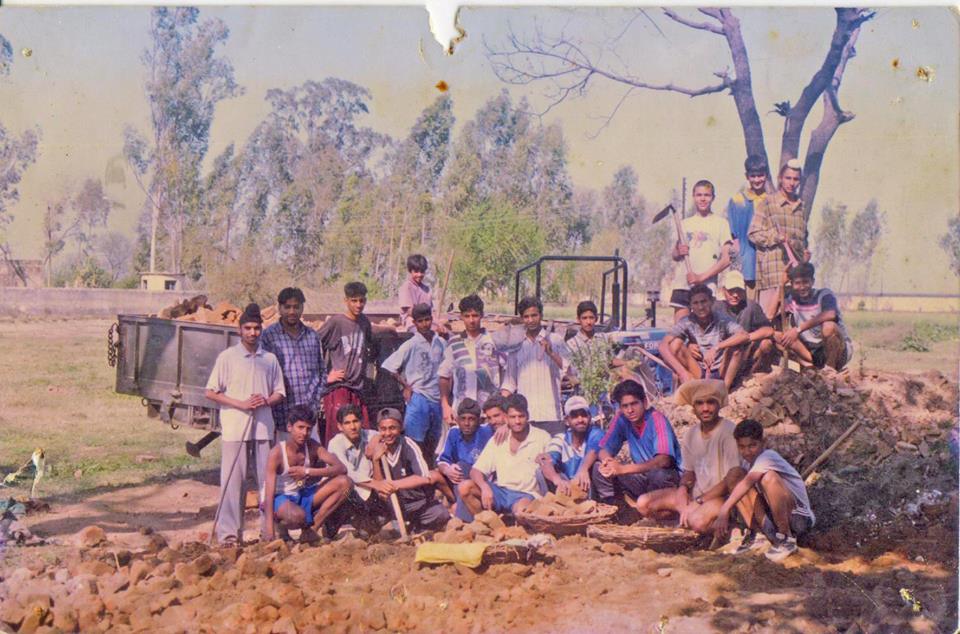 How the wheels of the caravan move along
Very soon promising football players started to stay at Mr Gurmangal Dass's house and the younger boys of the village also started taking to football. The initial corpus of funds was used to provide kits and footballs to youngsters and by 2001, a residential football academy came up for these young boys. This residential academy is known today as YFC (Youth Football Club), Rurka Kalan.
By 2003, a registered society was also created to ensure funds were properly channeled and used for the youngsters. This charity allows donations to be tax exempted and was an important turning point in the journey of this initiative.
The sustainability and high costs of a senior football club meant that the senior team members moved to football coaching or to separate jobs even as they continued to support this initiative by providing funds. Meanwhile, the need to provide youngsters a safe and sporting outlet away from drugs became a passion for Mr. Dass.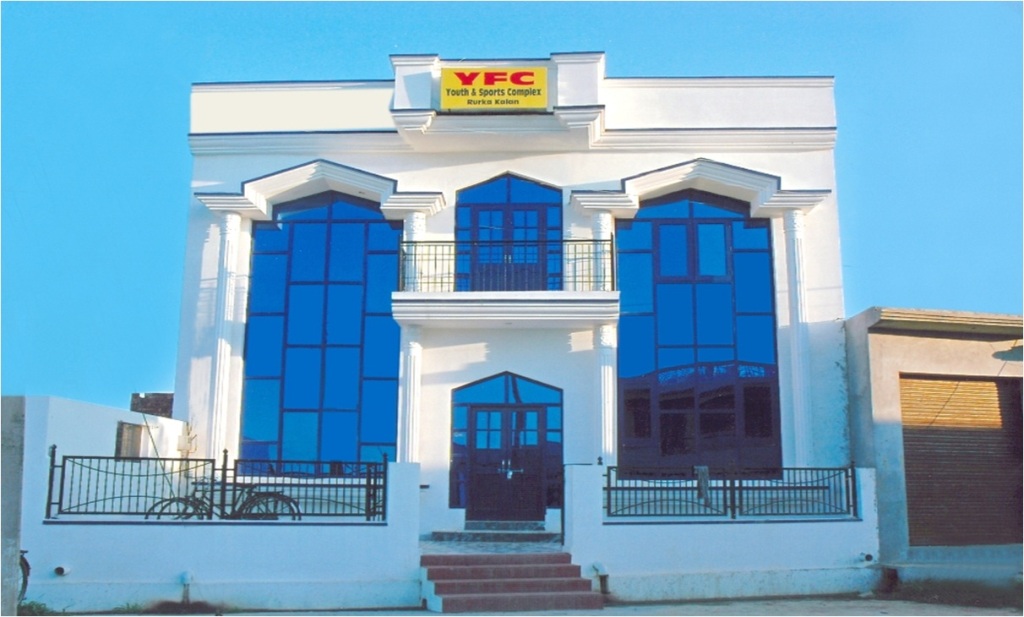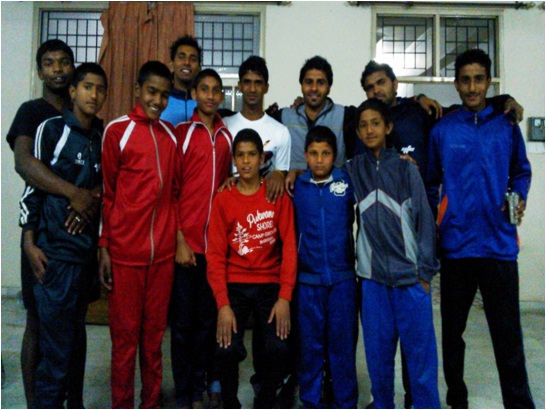 Singing from the same hymn sheet
Funds were always at a premium but the team at the helm took to innovative measures to earn money, like singing at Lohri functions or even putting up cycle stands at gurdwaras. Mr. Dass himself sang at these impromptu fund collection activities, though, he now states that there are better singers in his team.
Success for youngsters
Before long, the schools from Rurka Kalan were competing and winning at the school level tournaments in Punjab. By 2006, open trials were initiated to broaden the base of the youngsters at the football academy of Rurka Kalan and this initiative ensured a greater base of players, with talented youngsters from Bengal also joining the team.
By 2008, Mr. Dass initiated a trip to UK and he has eventually been able to collect funds through tie-ups with NGOs, universities and football clubs in Europe, Canada and the US due to his pioneering efforts.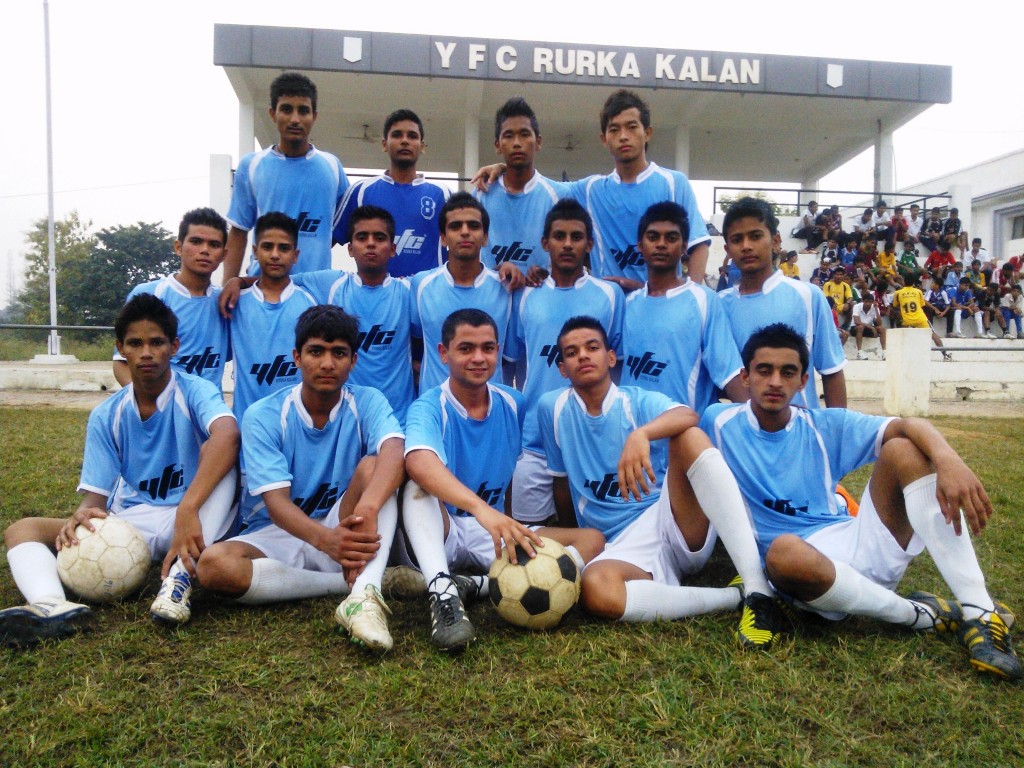 Changing self to change the lives of young children
For someone from a very renowned and respected family who had not taken a single rupee in salary for his years of effort, it was a humbling initiative to canvass for funds. For once even his family was hesitant. In his own words, Mr. Dass was able to "change himself", so that he could "make a change in the lives of young children."
Growing by leaps and bounds
Today the small steps taken in 2000, have led to a massive movement which has gone over and beyond football to ensure comprehensive health and good lifestyle for the youth of Punjab. The initiative now encompasses adoption of 4 government schools in Rurka Kalan, 40 students at the residential football academy, 12 centres on excellence across 12 villages where football coaching, kits and lifestyle enablement is provided for 2000 children, a computer training centre where 300 students are taught and provided stipend, football coaching for 84 girls, support for 100 kabbadi players and regular health screening, youth development and environment awareness camps.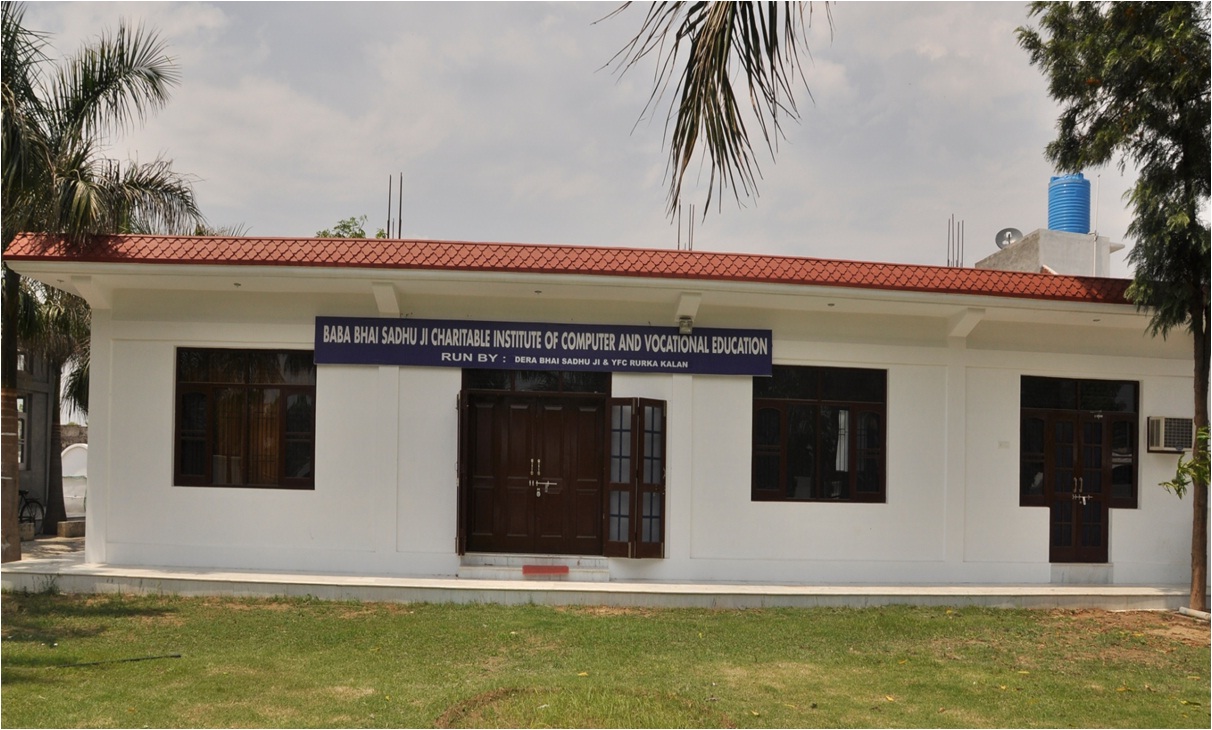 Surely a movement that started with one man growing a tree has created a large and verdant forest today. Majrooh Sultanpuri's lines reflect what Gurmangal Dass has achieved.
"Main akela hi chala tha janibe-e-manzil magar
Log sath aate gaye aur karavan banta gaya"
(I started all alone towards the goal/(but) people kept joining in and it turned into a caravan)
Summing it all up
The sheer numerical strength of over 30 alumni from YFC that have represented the state or nation, 2000 youngsters being coached and 36 professional teachers/trainers across multiple villages of Punjab does not pay justice to the ground-breaking initiative in Rurka Kalan. To understand the beauty of this initiative one needs to speak only to one mother who has seen her child saved from the threat of drugs. In the unspoken joy and the happy tears of that mother whose son will one day score the winning goal in the next tournament organized by YFC, Rurka Kalan, lies the true value of this noble gesture.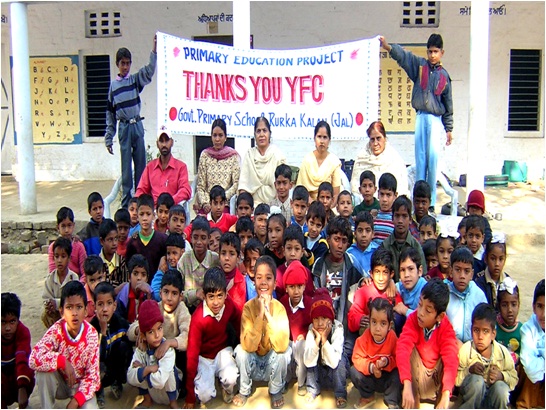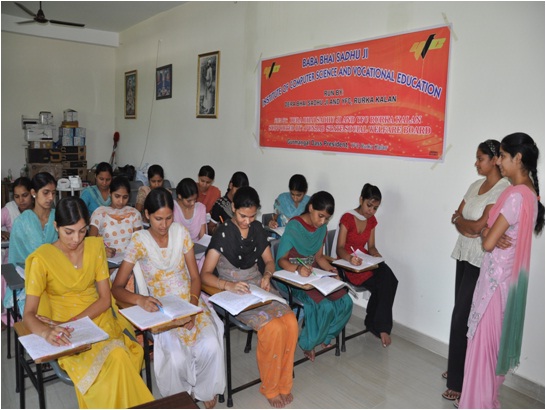 The next match
While a lot has been done, Gurmangal Dass has set his sights on greater goals. He is looking to move to supporting the sporting dreams of 10,000 children in Punjab and bringing in more number of professional trainers and coaches. Click here to provide your support.
Have something to share? Leave a comment here, write to us: contact@thebetterindia.com, connect with us on Facebook and Twitter (@thebetterindia).
About the Author: Manish is a passionate sports lover and has been one for as long as he can remember. Almost every day his family has to hear different stories related to sports that at least he feels are inspiring. He is looking forward to inspiring a larger audience with writing for The Better India. And if the audience tires of these stories like his family does sometimes, he will understand but come back to tell another story. He is a blogger and holds a Management degree from the Indian Institute of Management, Bangalore. His day job is at a a leading IT MNC but his views here are his own.
We bring stories straight from the heart of India, to inspire millions and create a wave of impact. Our positive movement is growing bigger everyday, and we would love for you to join it.
Please contribute whatever you can, every little penny helps our team in bringing you more stories that support dreams and spread hope.
Tell Us More