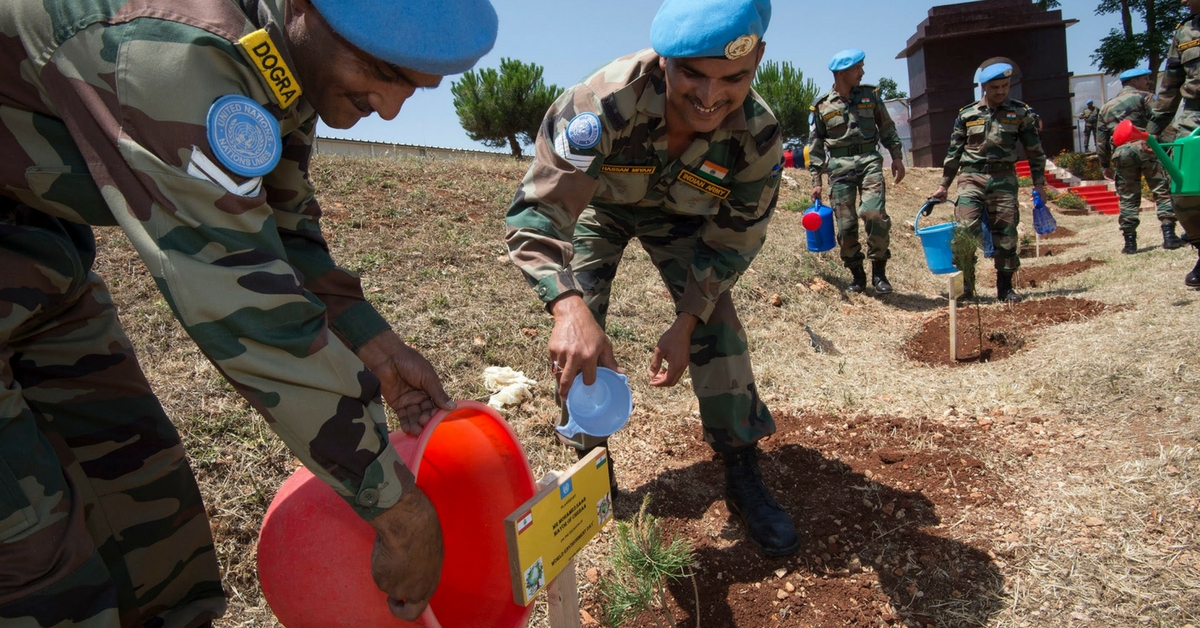 The first of their kind in the world, India's Ecological Task Force (ETF) battallions have fought against deforestation and ecological degradation for years.
Centuries ago, the worldly-wise Chanakya had told the Emperor of Magadh:
"The Mauryan soldier is  the very basis, the silent and barely visible cornerstone, of our fame, culture, physical well-being and prosperity; in short, of the entire nation building activity.
This quote by the wily old Mauryan strategist holds true even today. Selfless, versatile, resourceful and incredibly dedicated, the Indian Army is one of India's foremost nation-builders.
From protecting the country's volatile borders to providing relief during disasters, from quelling rioters during communal strife to being the country's last resort in counter-insurgency, the army has time and again protected India from within and without.
However, while army's stellar contribution on the military front is well-known, few know about its incredible, decades-long battle against deforestation and ecological degradation.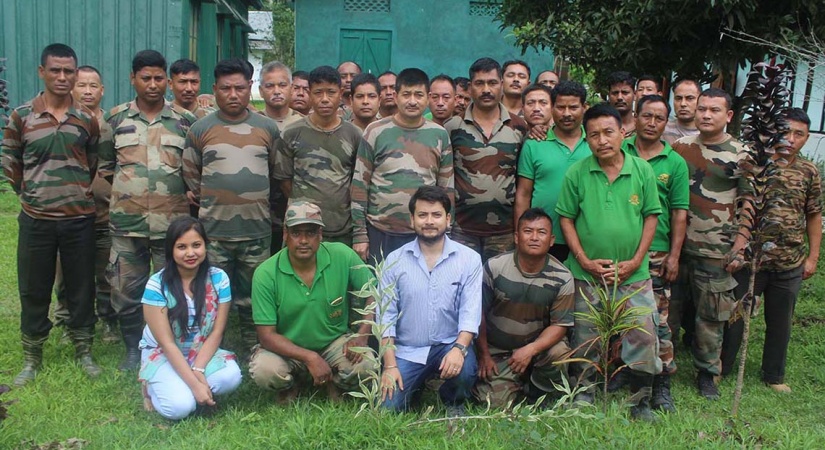 Set up in 1982, the Territorial Army's Ecological Task Force (ETF) is the world's first ecological battalion. From saving deforested hills from desertification to transforming abandoned mines into lush green forests, the ETF has done it all!
The concept of ETF was first initiated by the Indian government in 1980 to undertake ecological restoration work in terrains rendered difficult either due to remote location, severe degradation or risky law-and-order situations. The other important objective of this project was to promote and provide meaningful employment to local ex-servicemen in the Territorial Army (the country's second line of defence after the regular Army).
The idea behind ETF battalions was to infuse military-like work culture and commitments into high-priority eco-projects. Under this scheme, these battallions would be raised by the Ministry of Defense while their operational expenditure would be reimbursed by the Ministry of Environment and Forests. Raw materials (like saplings, equipment and fencing) and technical guidance would be  provided by the state forest departments.
After restoration, the eco-regenerated areas would be handed over to the concerned state department while the self-sufficient ETFs would be redeployed elsewhere in the state. Interestingly, it was Nobel laureate Norman Borlaug who had suggested that the retired soldiers of the Indian Army be utilised to check ecological degradation!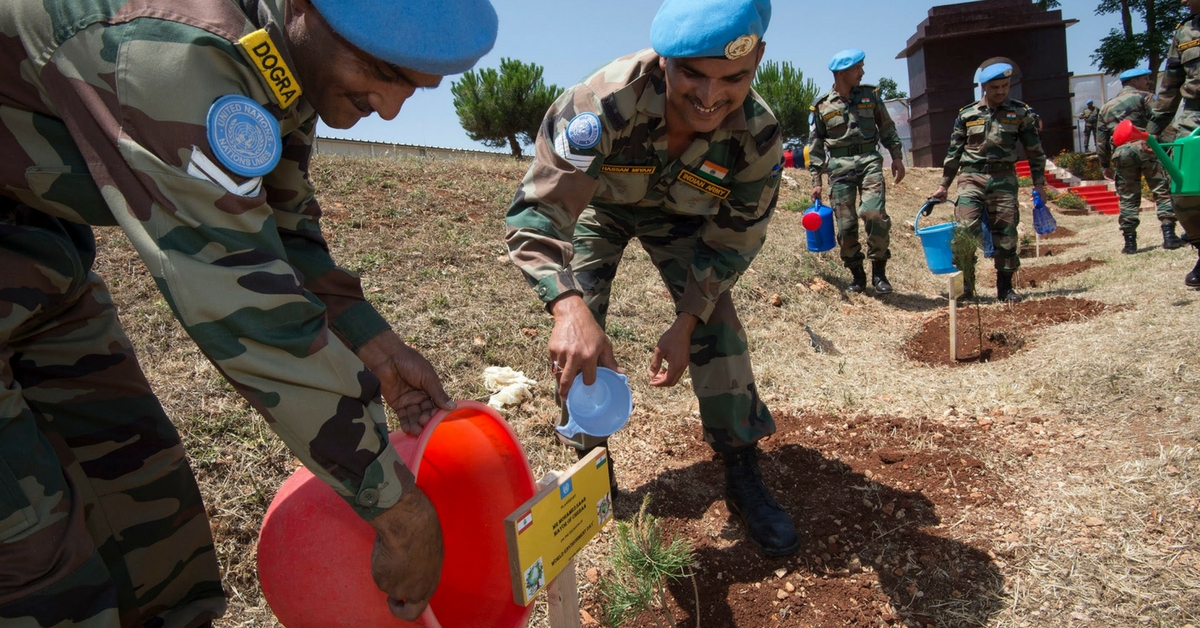 The first battalion of the ETF was commissioned in 1982 with the aim of saving nearly 2500 hectares deforested mining area in the the Shiwalik hills (in Shahjahanpur block, near Mussoorie) from turning into a rock-strewn desert. For the next few years, the 243-strong 127th Infantry Battalion (Garhwal Rifles) worked under the guidance of scientists from the Dehradun-based Central Soil and Water Conservation Research Institute to create a robust watershed management system.
Over 2000 bunds were built to check soil erosion in the hills while the barren land, pockmarked by limestone quarries, was greened through massive afforestation. To achieve this, ETF 127 didn't just have to tackle inhospitable terrain and human intervention (in the form of grazing and damage to fencing), they also had to deal with recurring landslides and forest fires.
With the time, the locals began appreciating their tireless efforts and the hardworking ex-soldiers were rightly nicknamed the "Green Warriors". Under their careful attention, lush green vegetation spread over the once-barren land, breathing life into it.
By this time, the 128th Infantry Battalion (Rajputana Rifles) had already been deployed (in 1983) in Rajasthan's Thar desert, 80 km off Bikaner. The aim was the stabilization of sand dunes and the creation of a greenbelt all along the left bank of Indira Gandhi Canal, covering about 35,000 hectares.
Accomplishing this arduous task wasn't easy. Life in the desert was harsh, with temperatures fluctuating drastically between 2 degree and 55 degree Celsius. This also meant making enormous physical efforts to sustain the survival rate of the fragile saplings.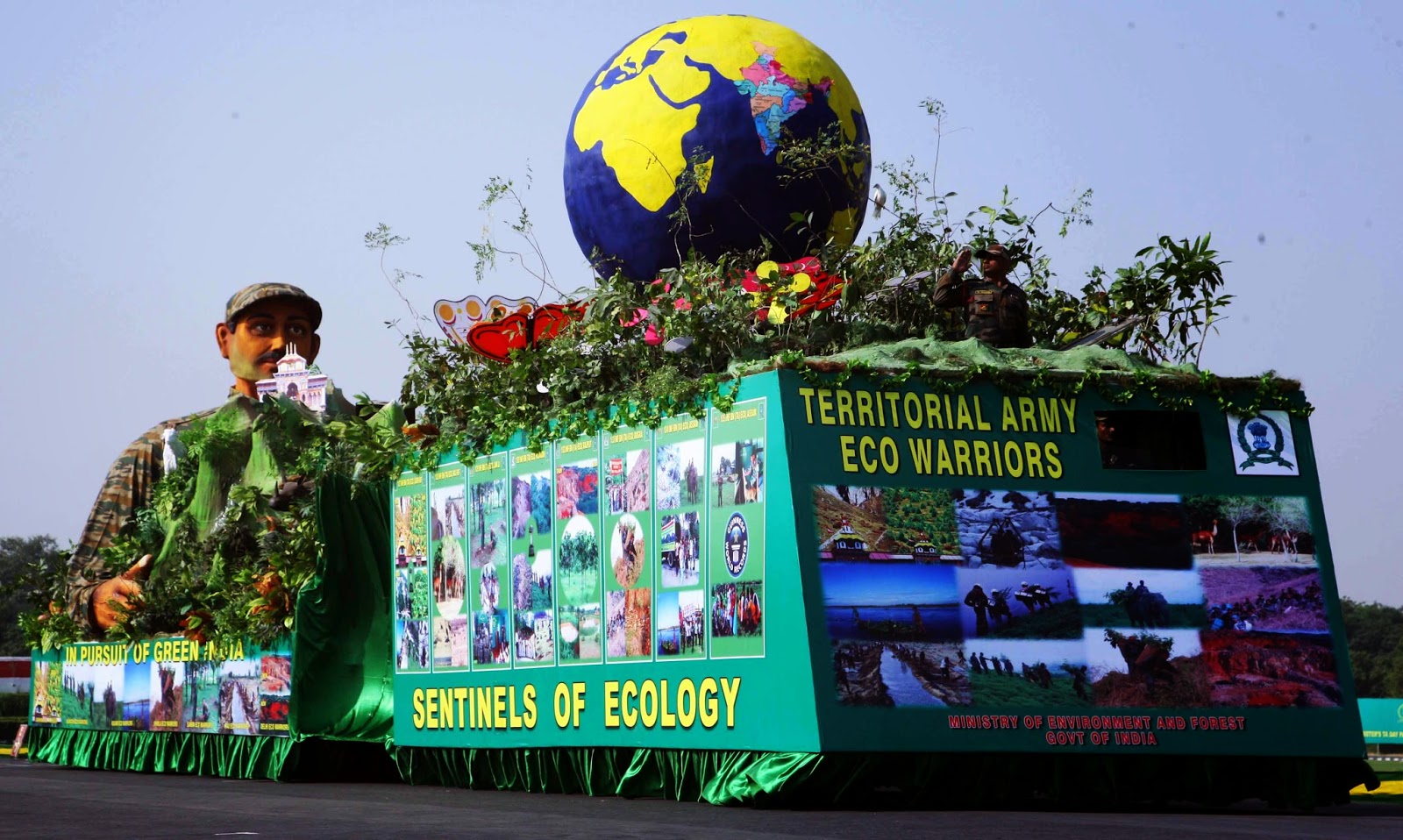 However, in seven years, this project too was completed successfully — the 668-men battalion had carefully nurtured over 63 lakh plants along the 50-km stretch, creating an oasis that would benefit the local community for years to come! The team also developed a lake at Amarpura, whose thriving ecosystem soon started attracting migratory birds. It was later declared a bird sanctuary by the Rajasthan Government.
The spectacular successes of the ETFs in the Shivalik hills and the Thar desert prompted the other State Governments to partner with the central government and establish similar battalions in other ecologically degraded parts of the country like Jammu and Kashmir, Delhi, Himachal Pradesh, Assam etc.
In Jammu and Kashmir, ETF 129 ( J&K Light Infantry) undertook the creation of a watershed management system in Samba region and widespread afforestation in the Bahu Jindra mountains. Similar work was done at Pithoragarh in the hills of Uttarakhand by ETF 130 (Kumaon regiment) and along the banks of rivers Ravi and Beas in Himachal by ETF 133 (Dogra regiment).
In the ridges of the Aravallis (on the outskirts of Delhi), extensively degraded quartzite quarries — the Bhatti mines — were transformed into verdant forests by ETF 132 (Rajputana Rifles). Named in memory of the bravehearts who laid down their lives during Kargil war, the woodland has 24 native varieties of medicinal trees and acts as a crucial carbon sink for the NCR region.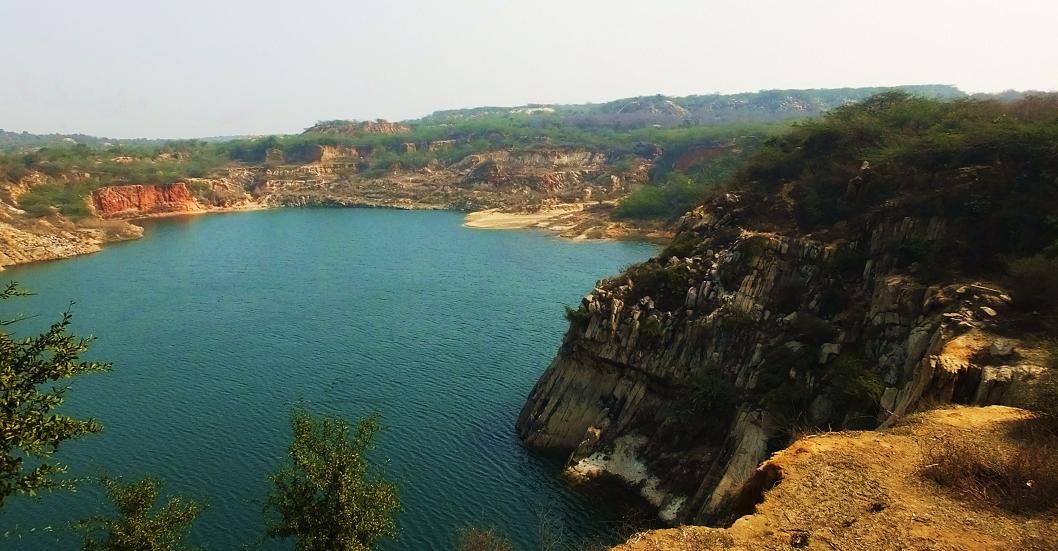 More recently, ETF 134 (the youngest of eight such eco-battalions in India) has been working towards the revival of rebel-destroyed jungles in Assam. In an innovative move, the Eastern Planters (as they are also called) have started replacing polypots (or polythene bags) used in saplings with recyclable milk tetra-packs sourced from army units on the Indo-China frontier.
In order to achieve cost effectiveness, the ETFs maintain their own nurseries to ensure quality saplings with better survival rates. They also use vermicompost and bio-fertilizers (such as azolla) to augment the fertility of degrades soil while following micro-irrigation techniques such as water sprinklers and drip irrigation.
With the aim of providing livelihood benefits to local communities, they also make it a point to include medicinal and fruit trees (like mangoes, amla, guava, black berries, date palm etc) in their plantation drives.
Over the years, ETF battalions have also begun engaging with civilians for awareness campaigns and the promotion of eco-tourism. Their consistent efforts have helped reduce day temperatures, decrease soil erosion, increase underground water reserves, safeguard the habitat of local fauna and improve the micro-climate of the region.
At present, India has eight ETF battalions (of nearly 1,000 men each) are located at Dehradun, Shri Mohangarh, Delhi, Samba, Kufri, Pithoragarh, Sonitpur and Kokrajhar.
The government now plans to raise a composite ETF — the Ganga Task Force — to physically ensure the protection of the river along its entire course. These eco-troops will conduct operations (such as de-silting, desalination, de-weeding, cleaning of river banks, afforestation etc.) under the supervision of specially trained engineers and scientists.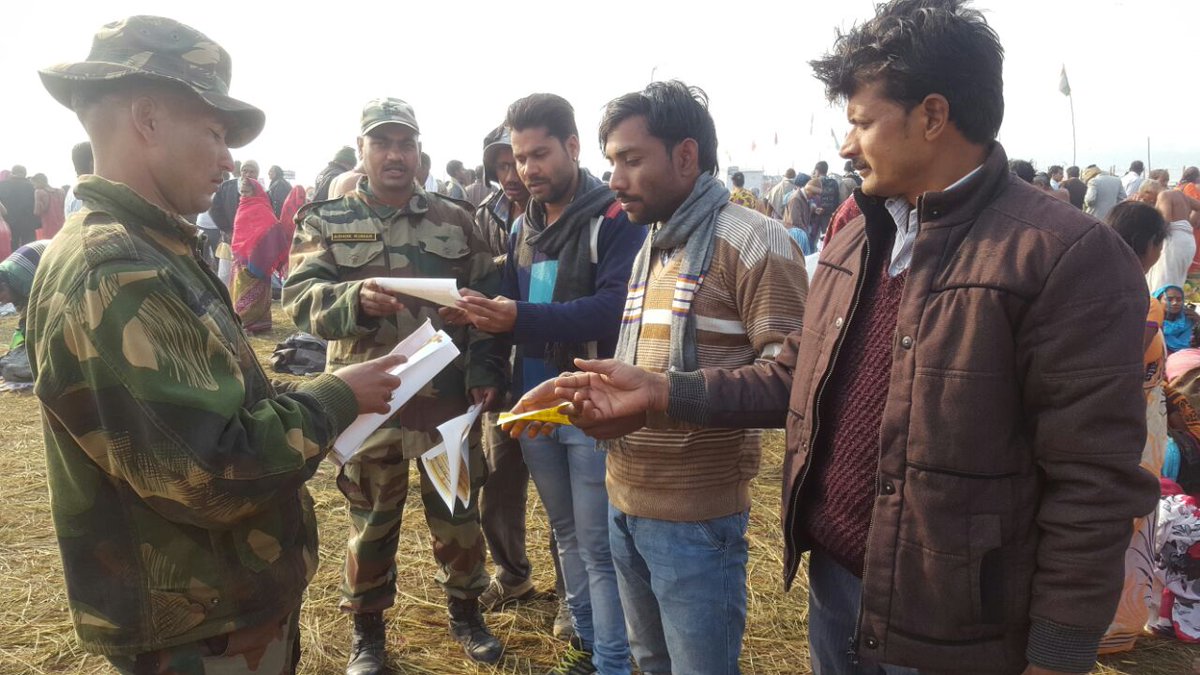 In the last three decades, ETF battalions have planted and cared for over 6 crore saplings and covered more than 70000 hectares of land, with a 70-80% survival rate. This is a significant contribution, especially when you consider that this has been achieved in areas with inhospitable terrain, harsh weather and the ever-looming threat of insurgent attacks.
At a time when military in the developed countries have just started taking an interest in climate change mitigation, the Indian Army has set an outstanding example for others to emulate. It's time we acknowledged these unsung foot soldiers and their role in ensuring that our country remains clean and green.
---
Also Read: A Group of Youngsters in Manipur Worked 10 years to Transform Barren Land Into a Lush Forest
---
Like this story? Or have something to share? Write to us: contact@thebetterindia.com, or connect with us on Facebook and Twitter.
NEW: Click here to get positive news on WhatsApp!
We bring stories straight from the heart of India, to inspire millions and create a wave of impact. Our positive movement is growing bigger everyday, and we would love for you to join it.
Please contribute whatever you can, every little penny helps our team in bringing you more stories that support dreams and spread hope.