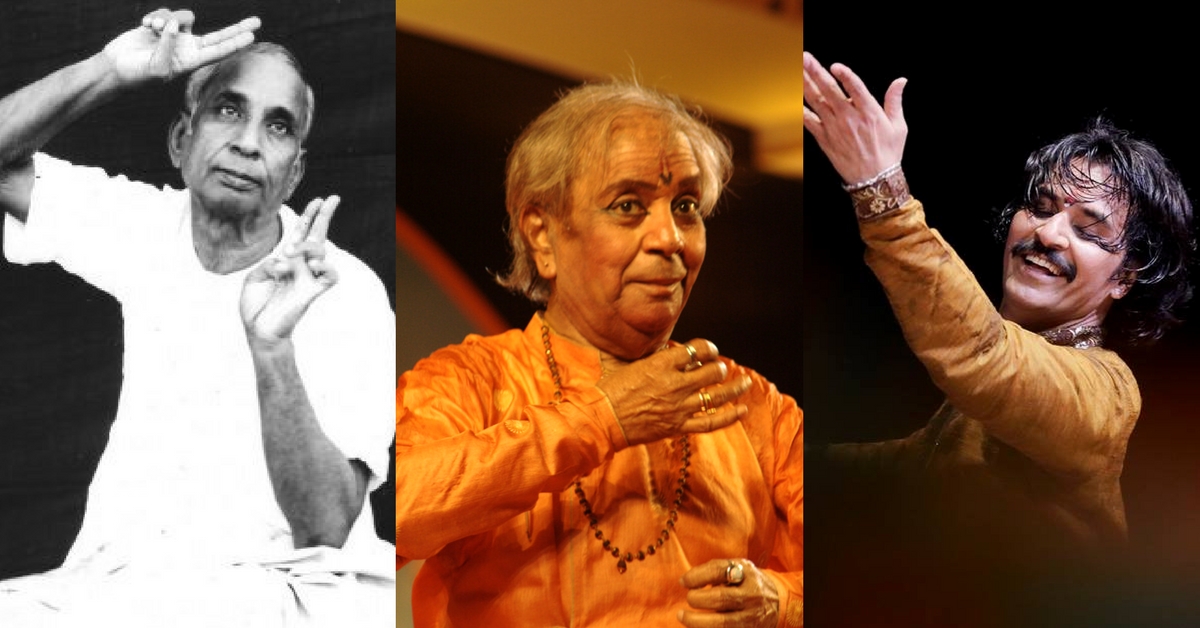 While women continue to dominate the scene, a number of male kathak dancers have been blurring gender lines in the art form since its inception. We pay a tribute to some of the most profound and exceptional kathak exponents.
Their ghungroo-clad rhythmic footwork enthralls the audience. Every step harmonises with the rhythm. The dancer's legs and torso are generally straight, while the storytelling happens through arm gestures, upper body movement, facial expressions and rapid bends and turns.
Anger, fear, love, hate – you name it Their eyebrows move in a practiced fashion opening a world of human emotions.

One of the most well-known and major forms of ancient Indian classical dance, Kathak originated from the travelling bards of North India, who were called 'Kathakars.'
Originating from the Vedic Sanskrit word Katha which means "story", and Kathaka which means "he who tells a story," these Kathakars communicated stories from epics and mythology through dance, songs, and music. The dance form gained precedence and fame during the Bhakti movement.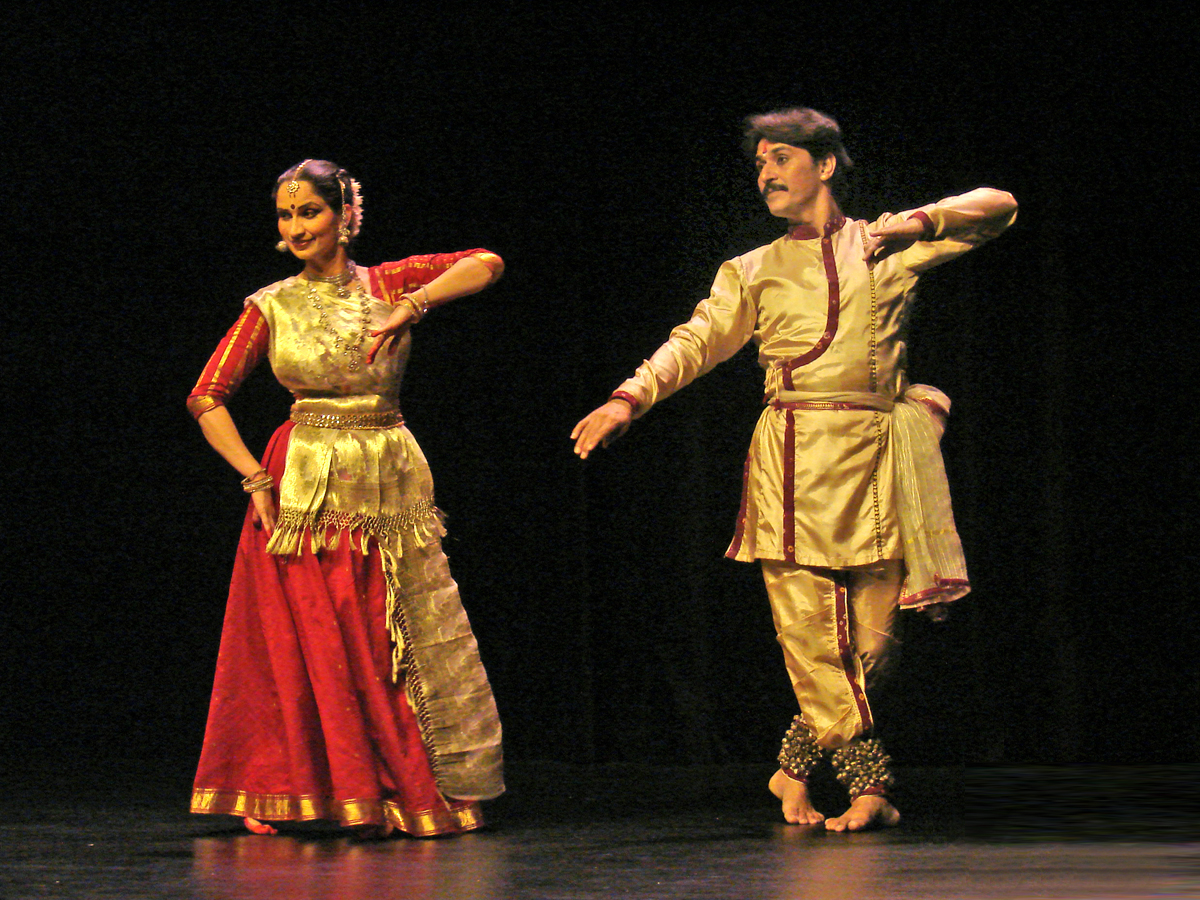 There are three Gharanas (schools) or genres of Kathak including the Jaipur Gharana, the Benaras Gharana and the Lucknow Gharana.
While women continue to dominate the scene, a number of male Kathak dancers have been blurring gender lines in the art form since its inception. We pay tribute to some of these profound and exceptional Kathak exponents:

1. Maharaj Bindadin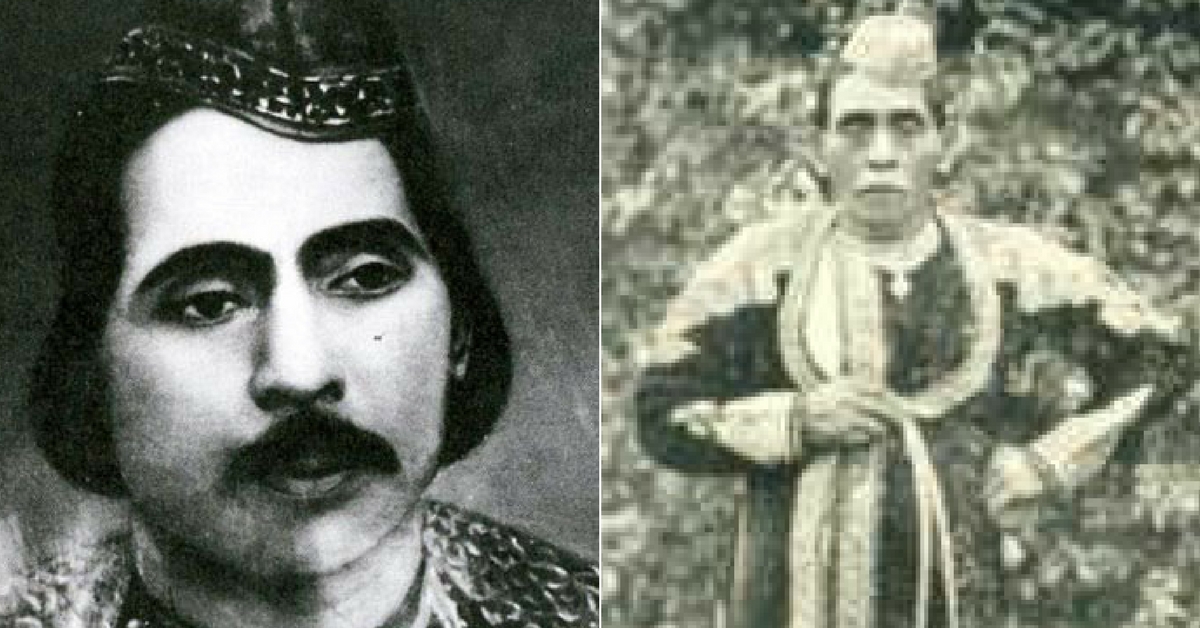 One of the early and key exponents of Kathak, Maharaj Bindadin, born in UP's Handia District, was the son of Durga Prasad and brother to Kathak gurus, Shri Kalka Prasad and Bhairon Prasad. Training under his father Durga Prasad and uncle Shri Thakur Prasad from the tender age of nine, he practiced Tigda Dig Dig every day for twelve hours for four years.
At 12, he displayed his dancing prowess in the court of Nawab Wazid Ali Shah. He danced a jugalbandi with the renowned Kodau Singh, who accepted defeat.
His duet performances with his brother, deemed Kalka-Bindadin Duo, was widely appreciated across India. In his lifetime, he composed over 1500 Thumris, and transformed them with new body movements inline with the theme.
2. Kalkaprasad
Born in 1842, he was regarded one of the most beautiful dancers of his times, in appearance as well as dance. He was also adept at tabla and pakhawaj, in addition to Kathak. He was renowned for expressing Thumri while dancing and singing it at the same time.
He trained the Tawaifs (Prostitutes) of Benaras in thumri singing and expressing it artistically, according nadsadhna.com.
Kalka Prasad had three sons—Jagannath (Achhan Maharaj), Baijnath (Lachhu Maharaj) and Shambhunath (Shambu Maharaj). He died in 1913.
3. Lachhu Maharaj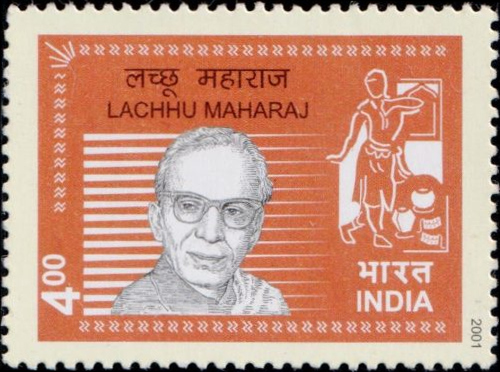 Pt. Bajinath Prasad, fondly referred to as Lachhu Maharaj, was the second son of Shri Kalka Prasad. He received training in Kathak from his father, Kalka Prasad, uncle Bindadin Maharaj and elder brother, Achhan Maharaj, and performed right from the age of 10.
Exceptional at displaying grace, emotions and sensuality, he reportedly brought untainted innocence to his performances. He choreographed Kathak sequences in iconic films like Swarup Mahal, Kale Badal, Ghar Ki Laj, Shikwa, Mughal-E-Azam, Pakeeza and others. A renowned name in the film industry, he died in 1977.
4. Shambhu Maharaj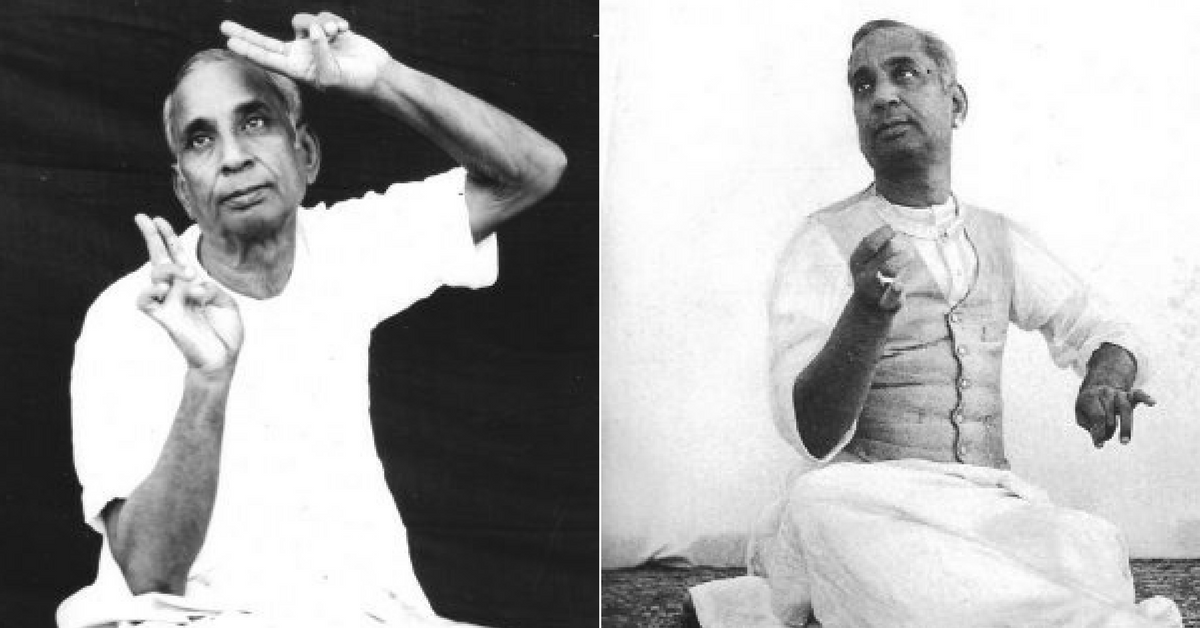 The youngest son of Kalka Prasad, Shambhu Maharaj started training at the age of 8, under his uncle Bindadin Maharaj and later his older brother Achhan Maharaj. He learned 'Natwari' nritya from Achhan Maharaj and Thumri from Ustad Rahimuddin Khan of Benaras.
He was fondly crowned the king of emoting. He had a sound knowledge of Indian Classical Music, and displayed proficiency in both music and dance. He was awarded honours like Nritya Samrat, Abhinaya Chakravarti, Padmashri and Academy award.
5. Achhan Maharaj
Born to Shri Kalka Prasad in Lamuha District of Sultanpur, Jagannath was fondly called Achhan Maharaj or 'Achhe Bhaiya' due to his pleasant personality. Deemed the emperor of dance in the 20th Century, he was spectacular with beats, rhythm and emoting.
His portrayal of feminine beauty and feelings, enthralled spectators. His performances explored the playful acts of Lord Krishna. He was known to recite Thumri or sher-o-shayari (poem) in  Urdu and emoting them.

He wrote a book on the art of dancing with traditional (Gharandedari) items in his final days which was never published as it was stolen.

6. Pandit Birju Maharaj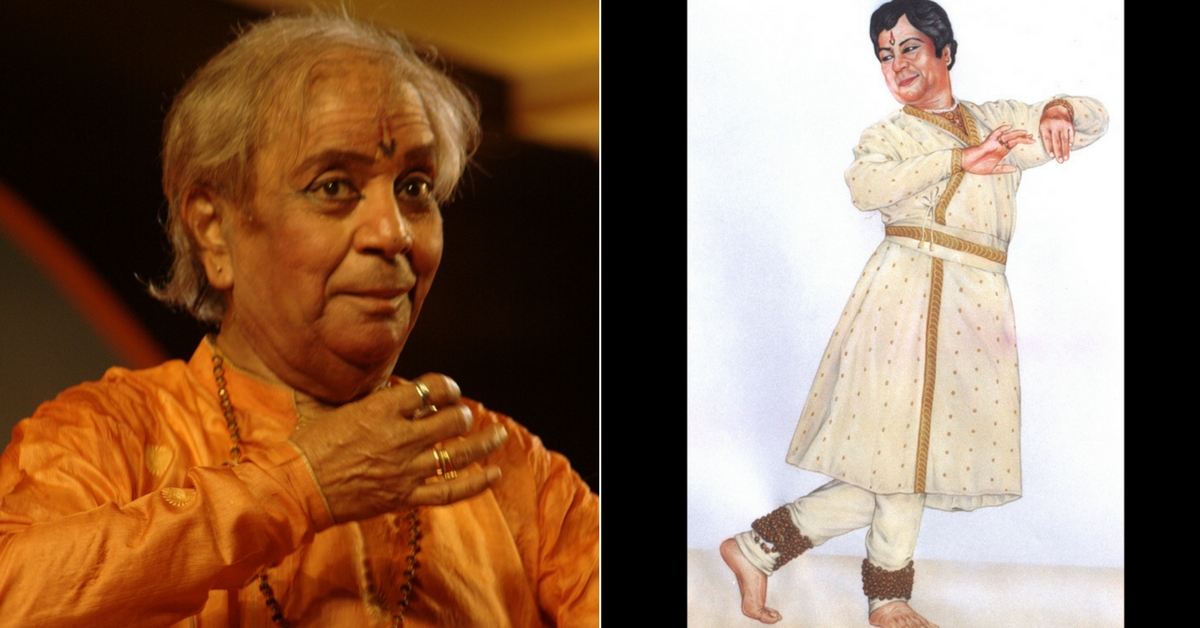 The only son of Achhan Maharaj, Pt. Birju Maharaj is one of the most renowned Kathak gurus of India. He was born in a family of exemplary dancers and became the torchbearer of the acclaimed Lucknow Gharana. He is widely acclaimed nationally and globally.
Adept at singing thumri, dadra, bhajans and ghazals, Pt Birju Maharaj is a fantastic drummer too. He is widely known for experimenting in Kathak and dance-dramas, to reach the masses.
Little known fact, he directed and composed music and sung playback for two classical dance sequences in the film, 'The Chess Players' by Satyajit Ray. He received the Sangeet Natak Akademy Award at the age of 28. He was conferred 'Padma Vibhushan' title from the Government of India. He also received the 'Kalidas' award and 'Nehru Fellowship.'
---
Read more: 17 'Must Watch' Indian Films That Were Way Ahead of Their Times!
---
7. Kartik Ram – Kalyan Das
Born in Mhanwarmal village in Bilaspur in 1910, nobody could keep the dancing duo apart.  Trained under several gurus, like Pandit Shivnarayan, Shri Jaipal, Lachchhu Maharaj and Shambhu Maharaj, the duo were experts at folk dance as well. This reflected in their creative Kathak performances. While the King of Raigarh gave them financial cover, gurus of singing in Kathak like Shri Jailal and Shri Achchhan Maharaj trained them in singing. Underrated in the Kathak world, they moved on to become teachers at  Indra Kala Sangeet Vidyalaya, Khairagarh and Chakradhar Nritya Kendra, Bhopal.
8. Ramlal Bareth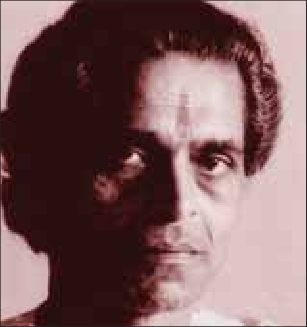 Born in 1936 in Raigarh, Madhya Pradesh, Shri Ramlal Bareth, he is the son of Kathak guru Pandit Kartik Ram. Like his father, he received training as a Kathak dancer in the Raigarh durbar under ruler Shri Chakradhar Maharaj. His guru was Pandit Jailal Maharaj from the Jaipur Gharana.
He was also trained in tabla and vocal music. Shri Ramlal is well known for the Raigarh style of Kathak from the Raigarh court. He became an excellent teacher by assisting his father in training and became a guru. He has created exceptional dancers in the Kathak world, ever since. He was awarded the Sangeet Natak Akademi Award for his contribution to Kathak.
9. Sunder Prasad
Sunder Prasad was a legendary learned dancer from the Jaipur Gharana. He trained under his father Chunilal and uncle Durga Prasad and later under Bindadin Maharaj of Lucknow Gharana. He introduced a new style that reflected influences from both Lucknow and Jaipur Gharanas. A performer who crossed the entire country, he was a skilled teacher too. He taught dancing for almost thirty years in Mumbai before moving to Chennai. He was honoured by Natak Academy of Delhi in 1958.
10. Gopi Krishna
Gopi Kishna was born in Mumbai to his mother Tara. He is the nephew of renowned Kathak dancers, Sitaradevi and Alaknanda. His maternal grandfather, Shri Sukhdev Mishra and maternal uncle Chaubey trained him in Kathak. Govindraj Pillai also trained him in Bharatnatyam.
He began his professional career in Mumbai as a dance director in many films. His acting role and dance in the widely acclaimed film  'Jhanak Jhanak Payal Baje' brought him into the limelight. He introduced a few new elements in to Kathak, inviting the fury of traditionalists. He died in 1994.
11. Jailal Misra
Deemed the pillar of the Jaipur Gharana, he was born in 1885. He trained under his father Chunnilal and uncle Durga Prasad. He was also an exceptional tabla player and musician.
He continued to teach dance until his final years. His two children- daughter Jaikumari and son, Ramgopal, gained acclaim as great dancers in the country.Lauded as a master of tal & laya (beats & rhythm). He passed away in 1949 at the age of 64 in Calcutta.
12. Pandit Durgalal
Born in 1948 in Mahendragarh (Rajasthan) to Pt. Onkarlal, he received training from his brother Devilal. Renowned as a jewel of the Jaipur Gharana, he carved a niche among the best Kathak gurus and exponents in the country.
He received the Rajasthan Sangeet Natak Academy in 1983 and Rashtriya Sangeet Natak in 1984. He was conferred the prestigious  'Padmashri' by the Government of India. He died in 1990.
13. Pandit Rajendra Ganagani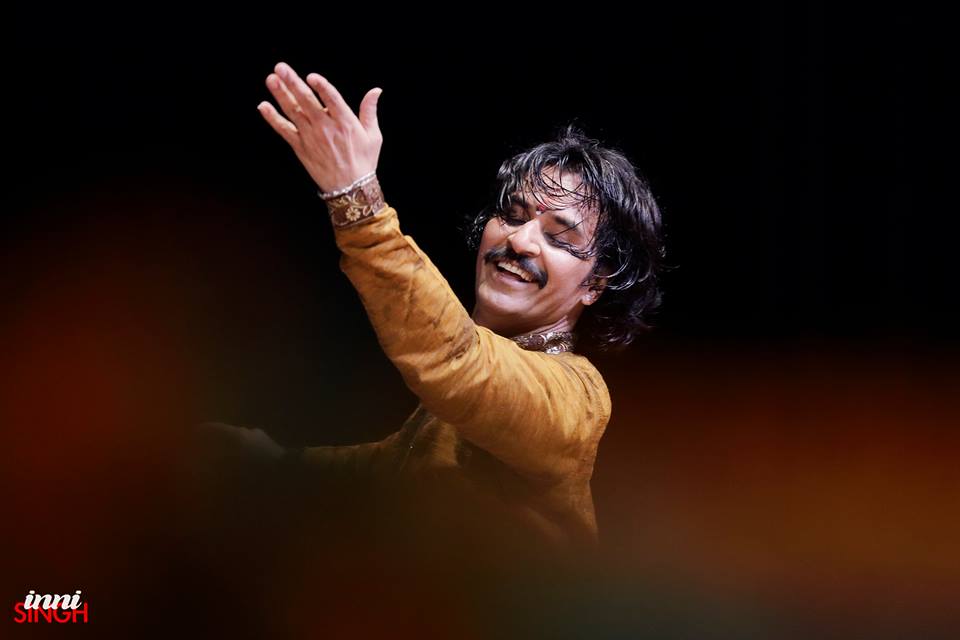 Pandit Rajendra Kumar Gangani is a renowned Kathak dancer and current Guru of the Jaipur Gharana. He is widely acclaimed for his innovative style and contribution to Kathak. A disciple of Pt. Kundanlal Gangani, he started training from the age of four. The Jaipur 'Gharana' saw him rise like a phoenix from a family of hereditary dancers.
He is known to enthrall spectators with his ability to break down most complicated and difficult 'Bols' of Kathak. He graduated from the Kathak Kendra, Delhi in the year 1983-84. Despite staying true to the pure style of his Gharana, he isn't afraid to experiment.
He has choreographed several group compositions and dance dramas to standing ovations and rave reviews.
He has been awarded the Sangeet Raj and Shastriya Natya Shiromani Award. He was honoured with the prestigious Sangeet Natya Akademy Award by the then President of India, Late Dr A P J Abdul Kalam in 2003.
If we've missed some on this list, add them in your comments!
Like this story? Or have something to share?
Write to us: contact@thebetterindia.com
Connect with us on Facebook and Twitter.
NEW: Click here to get positive news on WhatsApp!
We bring stories straight from the heart of India, to inspire millions and create a wave of impact. Our positive movement is growing bigger everyday, and we would love for you to join it.
Please contribute whatever you can, every little penny helps our team in bringing you more stories that support dreams and spread hope.