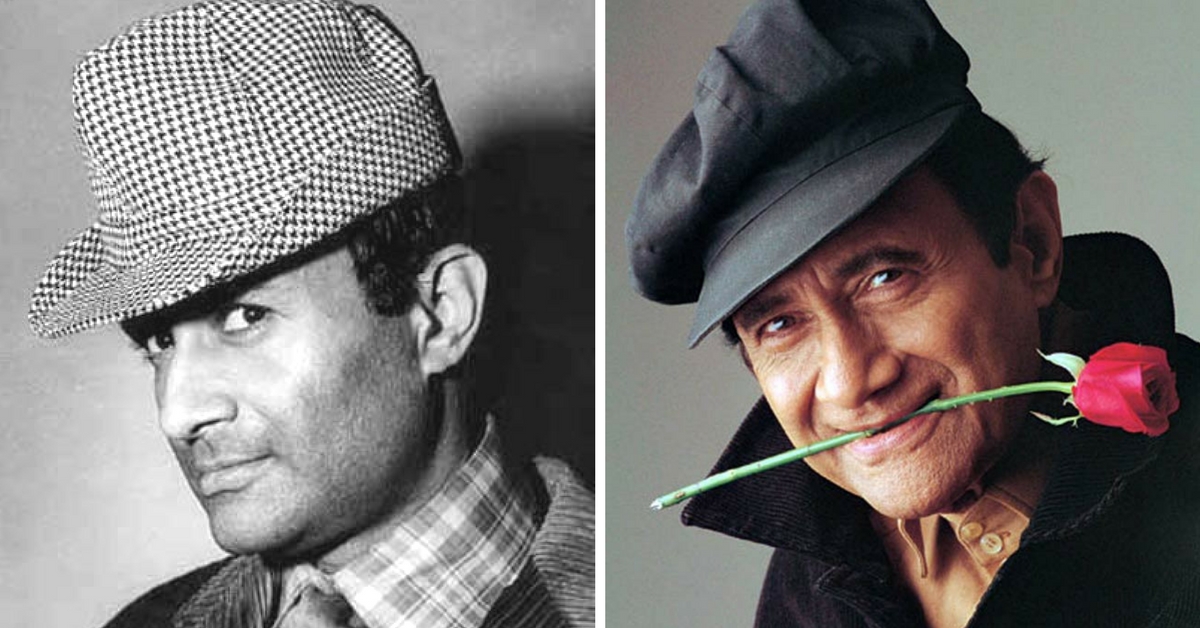 On Dev Anand's 94th birth anniversary, we celebrate the evergreen legend's cinematic journey with eight little-known stories from his life.
Long before Indian films and stars went international, there was Dev Anand. Debonair and inimitable, Dev Saab (as he was affectionately called) was the first really 'cool' hero of the Hindi silver screen. Known as the Adonis of Indian cinema for his good looks and charismatic personality, he cast his cinematic spell over generations of Indian women.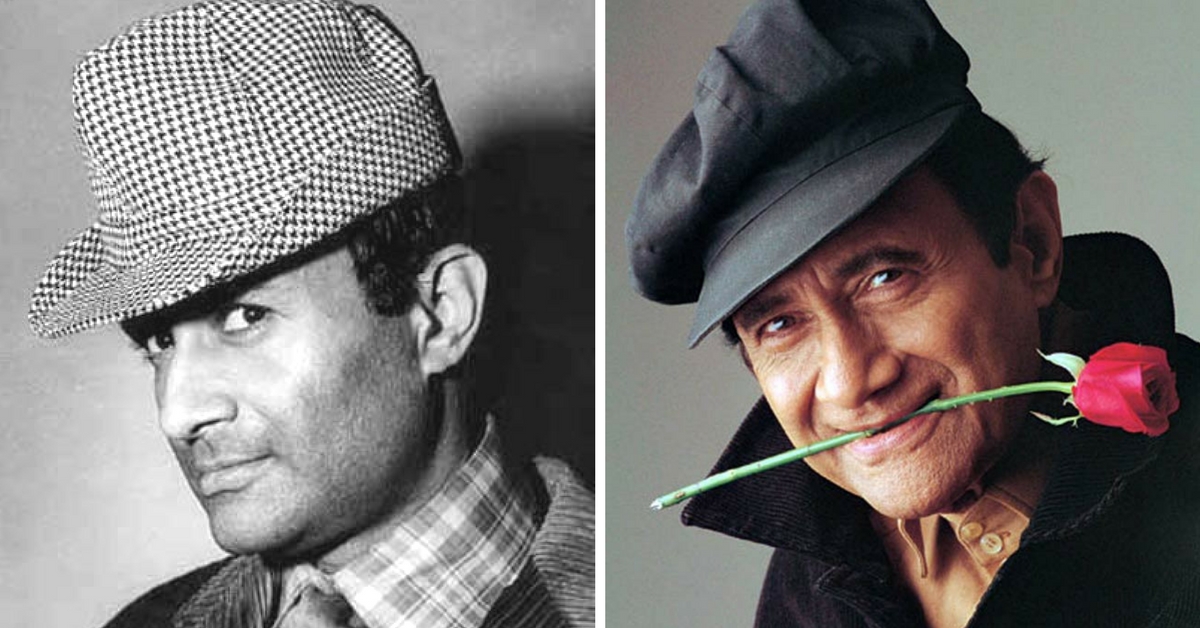 Over his seven-decade strong career, the uniquely stylish heartthrob also went on to earn much acclaim as one of Indian cinema's iconic actor-directors. Dev Anand's movies were suave, modern and not afraid of tackling bold subjects, just like the man himself. Whether it was Hare Rama Hare Krishna (that dealt with Hippie culture) or Des Prades (that explored the lives of Indian immigrants in the UK), all his films personified his different way of thinking.
On Dev Anand's 94th birth anniversary, we celebrate the evergreen legend's cinematic journey with eight little-known stories from his life.
1. During his struggling days, Dev Anand used to work as a clerk to make end's meet.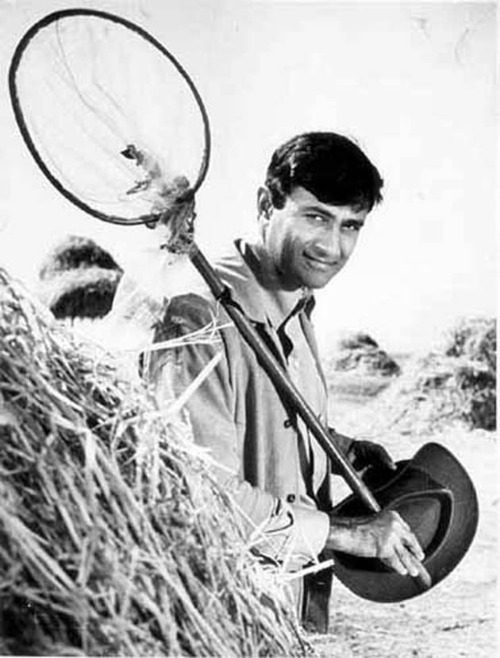 Born Dharam Dev Anand on September 26, 1923, the superstar spent his early years in Gharota village in Gurdaspur district in Punjab (British India). After completing his schooling from Sacred Heart School in Dalhousie, he joined Lahore's Government College for a BA degree in English Literature.
With dreams in his eyes and little money, a 20-year-old Dev Anand came to Mumbai in 1943 to become an actor. During his struggling days, he would work as a clerk in an accountancy firm for a meagre salary of ₹ 85 to make ends meet. Later, he shifted to the Military Censor Office where he worked for a few months (earning ₹ 160) before he finally got a role in his first film, Hum Ek Hain, in 1945.
2. His screen idol was the one who gave Dev Anand his first movie hit.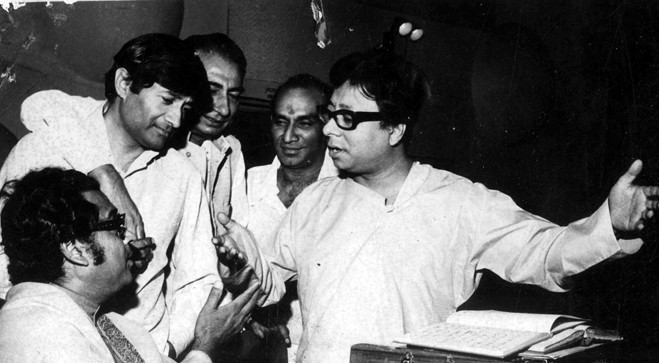 Dev Anand was a big fan of Ashok Kumar and, in fact, it was Dadamoni's (as Ashok Kumar was fondly called) movie, Achyut Kanya, that had motivated him to take up acting seriously. A chance encounter with Shaheed Latif (Ishmat Chugtai's husband) on a train took him to Bombay Talkies Studio for a meeting that would change his life.
It was here that Dev Anand met Ashok Kumar Impressed by the young actor's confidence, Ashok Kumar offered him the leading role in his upcoming movie 'Ziddi' before asking how much he wanted as his remuneration. To this, Dev Anand gave an answer that sealed the deal for him: "My fee will be people saying that you have given the industry a star."
Interestingly, a young singer named Kishore Kumar was also introduced in the same film!
3. Dev Anand was once 'banned' from wearing black suits.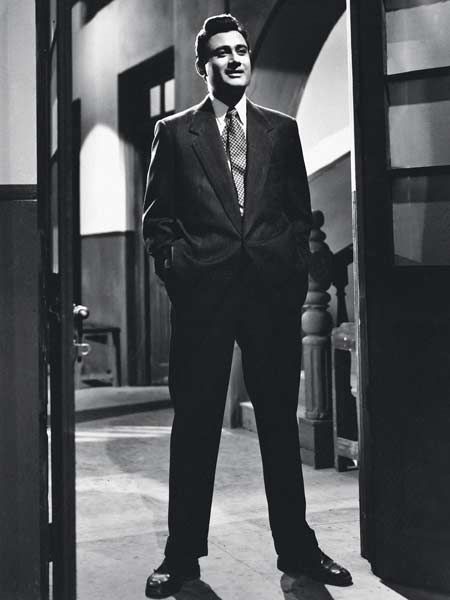 Dev Anand's unique brand of acting — his rapid-fire delivery of dialogues, the serial nodding of his head and his way he walked in a springy slouch — endeared him to millions of fans. What also made him a force to reckon with was his signature style, that made him a major fashion icon of the 1950s and 1960s.
Whether it was the puff of hair on his crown, his bright scarves or his crisp white shirts teamed with loose, exquisitely-tailored pants, Dev Anand's style had women swooning over him. There was a time when the frenzy reached such a crescendo that female fans started sending him letters in their blood and jumping off buildings, especially after seeing him in a black suit. He was then banned from wearing a black suit in public!
4. When love blossomed between Dev Anand and Suraiya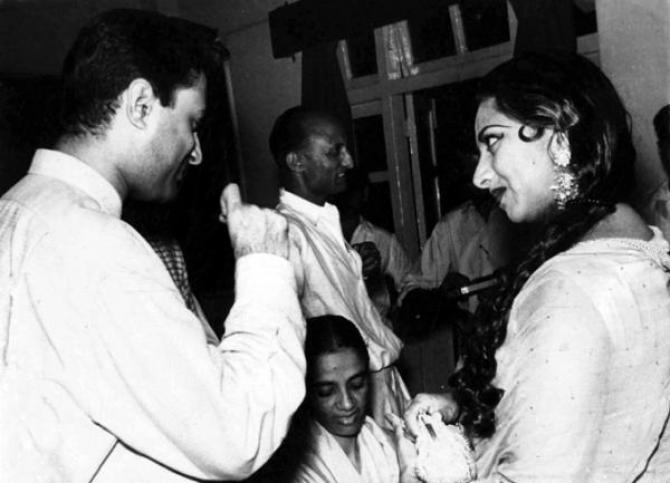 Dev Anand's first love was Suraiya, the beautiful singing superstar with whom he did seven films — Vidya (1948), Jeet (1949), Shair (1949), Afsar(1950), Nili (1950), Do Sitare (1951) and Sanam (1951). The talented duo fell in love after a dramatic incident during one of the film shoots, when their boat capsized and in true Bollywood hero-style, he saved her from drowning.
Dev Anand proposed to Suraiya on the sets of Jeet. However, Suraiya's maternal grandmother was strongly opposed to the inter-religious match and the lovebirds never married. Eventually, Dev Anand eventually married his Taxi Driver co-star Kalpana Katik while Suraiya remained single all her life. Much later, in a rare newspaper interview, she said that her one regret in life was she could not marry Dev Anand.

5. The terrific troika of Dilip Kumar, Raj Kapoor and Dev Anand
Dev Anand, Dilip Kumar and Raj Kapoor were the trio of stars who ruled Indian cinema in the 50s and 60s. While the popular notion was that these prominent stars never worked together, each one actually shared one film with the other. Dev Anand worked with Dilip Kumar in SS Vasan's Insaniyat while he starred with Raj Kapoor in Shreemanji (though they didn't share screen space). Dilip Kumar worked with Raj Kapoor in Mehboob Khan's Andaaz .
Despite the professional rivalry (exaggerated by most media publications of the era), the trio shared a warm personal relationship. In fact, one of Dev Anand's last wishes was to meet his peer and veteran actor Dilip Kumar on his birthday even though he was ill. He had even marked out the date in his diary so he wouldn't forget. Sadly, he passed away on December 4, 2011, a week before Dilip Kumar's birthday on December 11.
6. Dev Anand's film 'Guide' was the first international collaboration of Indian cinema.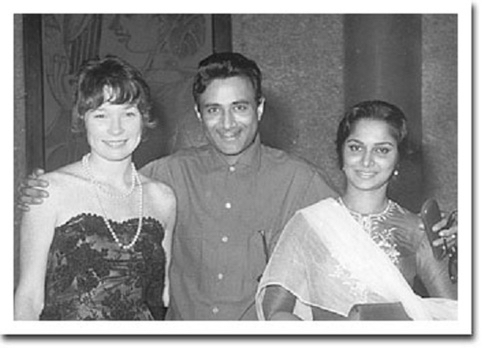 Widely considered a masterpiece of Indian cinema, Guide was among Dev Anand's best works ever. A film adaptation of author RK Narayan's acclaimed novel, it was made in both Hindi and English. The premiere of the Hindi version, made by Navketan Films (the production house run by Dev Anand and his brothers, Chetan and Vijay), was held in New York.
It was here that he met David Selznick (best known for producing Gone with the Wind and Rebecca, both earning him an Academy Award for Best Picture), who wanted to cast him for a movie that would be shot in Kashmir. However, this wasn't to be as Selznick suddenly died of a heart attack soon after.
The English version of Guide, written by Pearl S Buck and directed by American Tad Danielewski, never saw the light of day till it was screened at the 2007 Cannes Film Festival, 42 years after it was made. Interestingly, besides the English version of Guide, Dev Anand also acted in an international movie, The Evil Within, a crime thriller directed by Lamberto V. Avellana and produced by Rolf Bayer.
7. When Dev Anand met Charlie Chaplin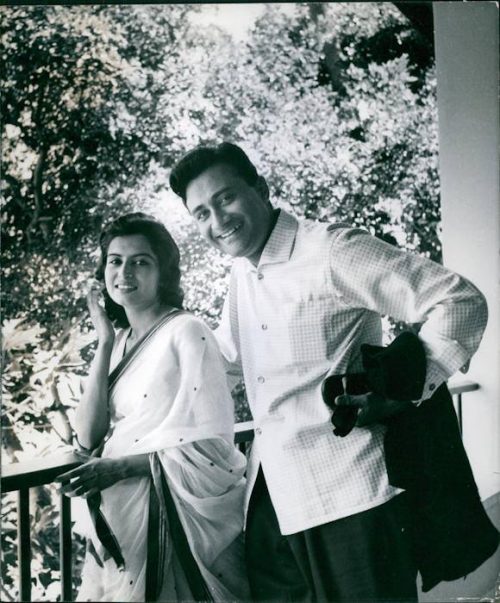 A huge fan of the legendary actor, Dev Anand got the opportunity to meet him in 1954. After being asked to leave the USA for allegedly being involved in un-American activities, Chaplin had settled down in a villa in Montreux (in Switzerland).
It was here that Dev Anand visited him as a part of an Indian delegation. He had seen Chaplin's film, The Great Dictator, during his college days and deeply admired it. So when he met the legend, he couldn't help but raise his arms and exclaim, 'Hail Chaplin!' Chaplin burst into laughter before replying in the same spirit, 'Welcome to my white house!'
The autograph Charlie Chaplin gave him on this visit remained one of Dev Anand's most treasured possessions for the rest of his life.
8. Dev Anand always made the time and took the effort to foster new talent.
A warm-hearted superstar who epitomised the expression joie di vivre, Dev Anand launched many aspiring actors and directors to Hindi cinema; Zeenat Aman, Tina Munim, Kabir Bedi, Shekhar Kapur, Ekta Sohini, Sabrina, Zarina Wahab, Yash Johar, Guru Dutt and more.
In an interview to India Today, Shatrughan Sinha said,
"In the film Sharif Badmash (1973) I had a fight scene with Dev saab in which I had to shout at him and put a knife to his neck. In those days, big stars would edit out such scenes which showed them in a bad light. But he didn't do it; he was a natural scene stealer he wasn't threatened by anyone. For me, he was 88-years younger rather than 88-years-old."
However, it was Guru Dutt (who he described as "my greatest pal") that Dev Anand shared a special relationship.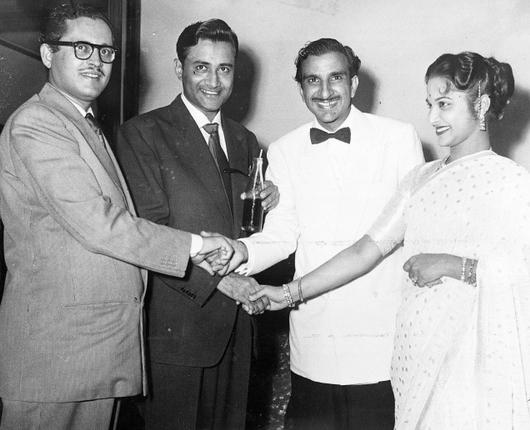 Two young men struggling to find a foothold in the film industry, they became fast friends on the sets of Hum Ek Hain (which Guru Dutt was choreographing) when their shirts got swapped in the laundry. When Dev Anand asked Dutt why he was wearing his shirt, Dutt replied that the shirts had got exchanged in the laundry and since he didn't have another spare one, he wore the one he had found.
The good laugh the duo shared became the foundation of a long-lasting friendship and a promise they made to each other — if Guru Dutt turns a filmmaker, he would sign Dev Anand as his hero, and if Dev Anand ever produces a film, he would let Guru Dutt helm it. This led to Guru Dutt directing or producing many of Dev Anand's films such as Baazi, Jaal and C.I.D!
---
Also Read: Thank You for the Laughter: Little Known Facts about the Life of Legendary Comedian Mehmood
---
Like this story? Or have something to share? Write to us: contact@thebetterindia.com, or connect with us on Facebook and Twitter.
NEW: Click here to get positive news on WhatsApp!