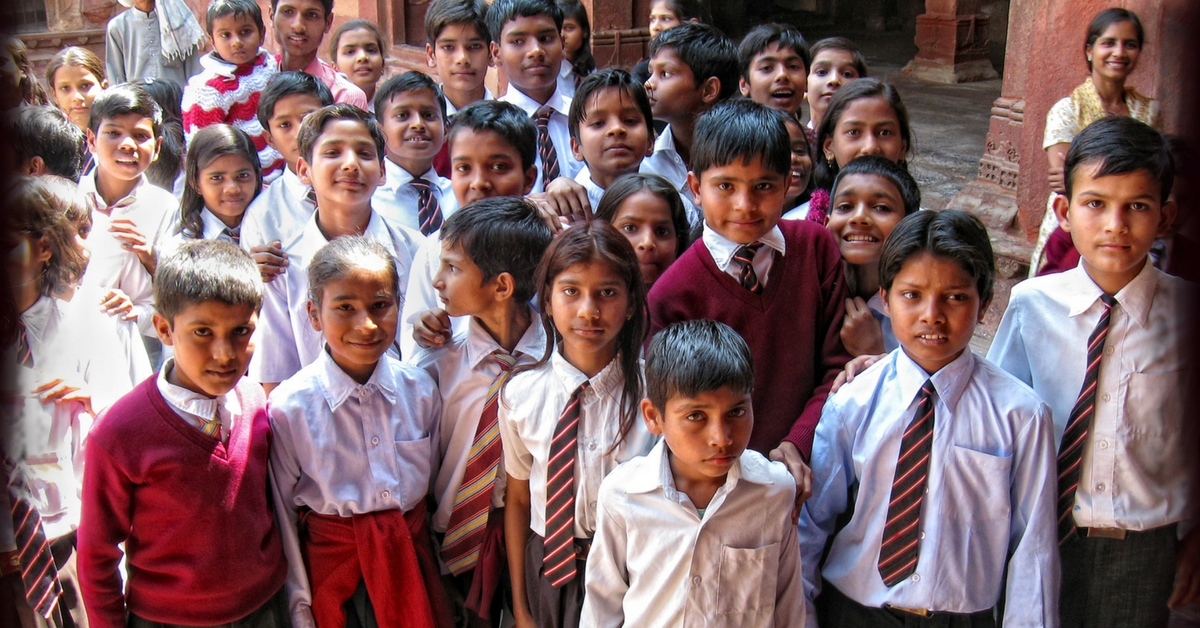 Nitin P Khanna is the brains behind an initiative called Bharat Learn that aims to retain students in government schools through digital methods, as well as enhance their learning experience.
Chemistry Nobel laureate Venkatraman Ramakrishnan recently said that India ought to spend more time thinking about education, particularly in science and technology, and not be caught up in "all this sectarian squabble about who eats what kind of meat".
Truer words haven't been spoken in the near past.
In India, free and compulsory education is a fundamental right to children between the ages of 6 and 14, and it not only encompasses tuition costs but even uniforms, books, stationery and other requisites for a wholesome education.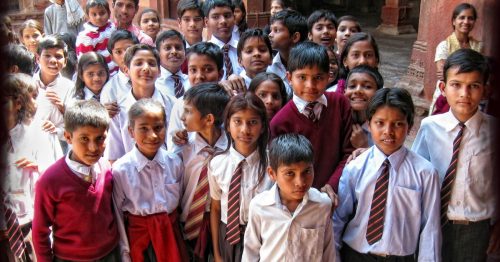 Sadly, intent and implementation barely resemble each other here. Poor facilities, skewed student-teacher ratios and mounting expenses make school less enticing for an already vulnerable group of children.
But criticism is free. What costs us is working to bring about tangible change in a messy system.
"If we really what to make an impact on a large scale, as far as education is concerned, then we have to work with governments because of their sheer scale," says Nitin P Khanna.
Nitin is the brains behind an initiative called Bharat Learn that aims to retain students in government schools, as well as enhance their learning experience.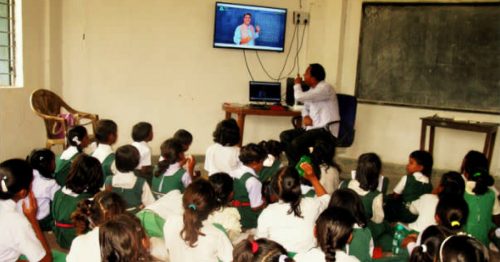 While millions of children become adults without ever entering the gates of a school, there is an equal number that does not complete school either.
They drop out to work and make ends meet, and in the case of the girl child – because she has hit puberty. And poor facilities and disengaging teaching only compound the high dropout rates we have.
Nitin, an engineer, while working as a training consultant with Reebok, realised that training staff from many parts of rural India was a challenge. This was on account of language barriers and the lack of a sound education. It was after this incident that Nitin realised a more nuanced approach is necessary while teaching kids right from the stage of primary schooling.
"Skills do not exist in isolation. A solid foundation is needed," says Nitin.
The genesis of Bharat Learn or the Smart Classes initiative was around the year 2013.
The program is active in 15 schools in the Singrauli district of Madhya Pradesh. As per a Government of Madhya Pradesh baseline survey in 2016 of educational outcomes in state schools, Singrauli ranked 50th out of 51 districts in MP.
It was for this reason that Nitin and his colleagues decided to narrow down on Singrauli to for the pilot.
So what is Bharat Learn and how or why is it different from all the other NGO driven reformation programs that exist in India?
Bharat Learn uses films with educational content to enhance the learning and teaching experience. Videos that break down concepts in the simplest form are played for children. The entire program consists of student videos, teacher videos, practice sheets and comic books.
---
You may also like: One Pipeline at a Time: How Rural MP Is Focusing on Educating Their Children
---
These Smart Class content, or any other content for that matter, would be incomplete if just given to schools by itself. The entire course is designed for rural and semi-urban classrooms. The program ensures the availability of a 40" smart TV, a computer and printer, a 600-watt solar power support where schools do not have power, and staff who train the teachers who use the equipment.
It has been less than a year since the program is in effect and already Nitin says the average attendance in all the 15 schools has gone up and parents have started to send kids to government schools as opposed to low-cost private schools. His dream is to see that it spreads to four states and 1500 schools over the next five years.
Bharat Learn is currently funded by the CSR wings of companies, but for the initiative to prove its success, it is in want of much more funds. If you can help Nitin and children across India experience a more enriching education, then please click here. To do directly contact Nitin, you can email him at nitin@bharatlearn.org
Like this story? Or have something to share?
Write to us: contact@thebetterindia.com
Connect with us on Facebook and Twitter.
NEW: Click here to get positive news on WhatsApp!