Do not touch the pickle! The odour of a menstruating woman is bad for preservatives in such food.
Do not step out of your room or get into the kitchen; and dare you touch food made for other family members.
Do not bathe during your period.
Do not wash your stained/unstained clothes in the open.
Do not go to the temple.
But worst of all – do not go to school.
Unscientific reasons for ostracising menstruating women range from downright asinine to seriously harmful. Being asked not to touch pickle seems relatively benign, but plucking an adolescent girl out of school and denying her an education is dangerous.
Not only for her but the society we live in as well.
Twenty-three percent of girls in India are said to drop out of school once they hit menarche, while many others are estimated to miss about 50 days of school a year. The absurdity of such practices makes it seem like menstruation is pathological, not physiological.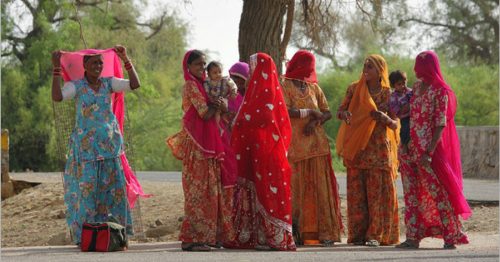 But baseless beliefs are far from the only crippling aspect in the life of many menstruating women in rural India.
Conservative beliefs, weak finances, and the inaccessibility to clean products are the trinity of menstrual nightmares. One which rural Indian women, more than their urban counterparts, consider a way of life, sadly.
Right on top of an already dismal list are the lack of access and the unaffordability of sanitary products.
While using cloth is not unhygienic, washing and drying it in a dark room is. For such material to be used successfully, it has to be dried in sunlight. As mentioned earlier, washing clothes in the open is unacceptable. Most activities of menstruating women are shrouded in secrecy, and this is proof enough that many do not have this (absurd as it may sound) luxury.
A widely cited study conducted by A C Nielsen called 'Sanitary Protection: Every woman's health right', reviewed and endorsed by the community development organisation Plan India, revealed that only 12% of India's 355 million menstruating women use sanitary napkins.
Shocking alternatives include ashes and husk sand too, making incidences of reproductive tract infections much more common among such women.
---
In collaboration with Aakar Innovations, The Better India is setting up a sanitary pad manufacturing unit in Ajmer, Rajasthan, that will not only produce eco-friendly or biodegradable sanitary pads, but will also employ women from rural communities around the area.
Contribute for the campaign here.
Unable to view the above button? Click here
---
I spoke to Abhishek Gautam, a specialist at the International Center for Research on Women, who was a part of a Water, Sanitation and Hygiene (WASH) drive in the districts of Sultanpur and Amethi in UP.
When the initial research for the project began, both the villages painted a grim picture concerning sanitation. Open defecation was rampant, and sanitary pads were not readily available. Used cloths were also disposed of in the open, or in rivers, he says.
"The ASHA (Accredited Social Health Activist) was the only person who had sanitary napkins with her. To get hold of the pads, she must travel to the sub-centre that is anywhere between 5 to 15 kilometres from the village. What we noticed was she was not always well stocked, neither was she well informed. Together, this did not help more women get on board with using sanitary pads," says Abhishek.
The sanitary pads were available at Rs 5 per packet, consisting of 6 pads. However, the long distances covered by the ASHA to get the pad resulted in the activist charging women about Rs 10 for the product, he says.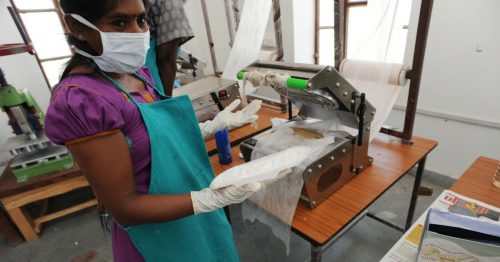 The program, while uplifting many women and educating them on more hygienic practices, was also mired in challenges.
"Elderly women of the village directly rejected the idea of worshipping, cooking, and even bathing during menstruation. Additionally, it was difficult to initiate a dialogue with the ladies on this issue in the presence of male members of their family. Gender inequality was so blatant. Women seldom participated in community discussions," Abhishek concludes.
Is there hope?
In conversation with Sunayana Walia, an independent consultant and a former employee of ICRW, who has worked in the states of Jharkhand, Bihar and Maharashtra, I learnt that things are maybe changing, slowly.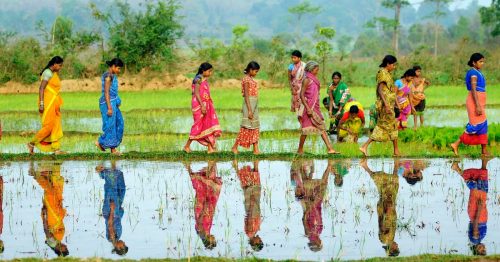 "There has been a shift in the last 5-6 years in terms of the adolescent health care programs. Earlier, girls would not even consider sanitary pads. The sanitary napkin was a strict no-no, especially in the rural areas" Sunayana says.
Thanks to the efforts of previous governments, programs like the Rashtriya Kishor Swasthya Karyakram (RKSK) and Adolescent Reproductive and Sexual Health Crash Strategy(ARSH), pad distribution has started to become more regular in government schools and sub-centres, Sunayana mentions. Coupled with the sustained work of some NGOs, the situation for older girls is beginning to looking less glum in parts of India.
"Right now, while they are more accepting of it, what is an issue is getting them to change the pad often. This is a result of the cost of the pad and general ignorance," says Sunayana.
What about South India?
Edwina Pereira is a social worker in an organisation called Child First Foundation, engaged in the empowerment of rural adolescent girls in South India.
"Affordability makes menstrual hygiene a challenge. Instead of changing pads once every three hours, girls and women tend to keep the ST for longer. This leads to embarrassing stains and hygiene issues. It keeps girls out of schools too," she says.
Women have a right to comfort afforded by sanitary pads used hygienically. However, this is linked to costs and affordability.
"It is crazy that the government with its newfound GST avatar has taxed STs as a luxury. STs need to be free. However, with STs, availability of fresh water, the privacy of toilets and practical, hygienic means of disposal of pads is a must in schools. It is a women's right to have access and avail STs free of cost, no matter where," says Edwina.
What is heartening to note is that the present government has made toilet construction mandatory. This, of course, is a no-brainer as it guarantees a higher level of comfort for young girls and women.
"However, thanks to Swachh Bharat, there has been a push to build toilets in schools at the panchayat level. The local government gets the money from the State Government, and they have to account for what they do with the funds. Toilets are an utmost priority in the campaign. This has helped many girls stay in school," says Edwina.
---
You may also like: 6 Period Questions You Always Wanted to Ask, Answered by a Gynaecologist
---
Conclusion
Governments are doing their bit, but the effort is not enough. The sheer numbers in want of hygienic products indicate the tremendous entrepreneurial scope for such products in rural India.
We at the Better India want to make sanitary pads commonplace for the women in a village next to Ajmer, Rajasthan.
With your help, an eco-friendly sanitary pad factory can be set up that distributes affordable pads, which adhere to the highest standards of quality. Also, women in the area will be hired to work there too.
If you wish to make this a reality for the local women, please click the link below.
---
In collaboration with Aakar Innovations, The Better India is setting up a sanitary pad manufacturing unit in Ajmer, Rajasthan, that will not only produce eco-friendly or biodegradable sanitary pads but will also employ women from rural communities around the area.
Contribute for the campaign here.
Unable to view the above button? Click here
---
Like this story? Or have something to share?
Write to us: contact@thebetterindia.com
Connect with us on Facebook and Twitter.
NEW: Click here to get positive news on WhatsApp!
We at The Better India want to showcase everything that is working in this country. By using the power of constructive journalism, we want to change India – one story at a time. If you read us, like us and want this positive movement to grow, then do consider supporting us via the following buttons.
Please read these FAQs before contributing.