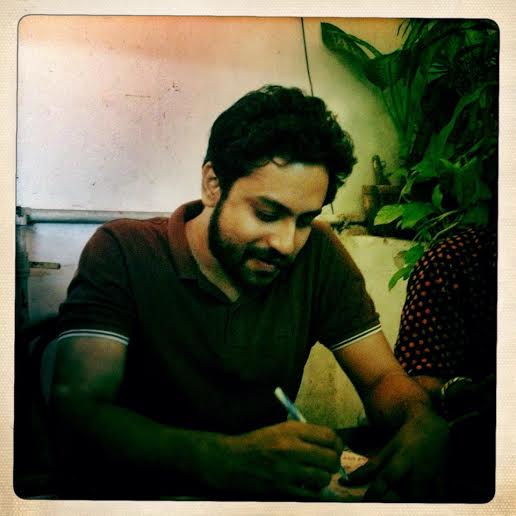 From a reluctant family to lack of knowledge about the sector, nothing stopped Shuvajit Payne from quitting his well-paying job in London and settling down in a village to teach the villagers English. What is it that drove him to take such a drastic step? And how does he feel about it now? Read more to find out.
Shuvajit Payne had a prestigious IIM degree, a well-paying job in London and a luxurious life, when he decided to quit all this and live in a village to teach English to the villagers.
Making a big shift in the career is never easy, especially when you are leaving a well paying job and leaving it without planning the next step.
"It was an extremely difficult decision. My family and friends just didn't see the point behind my shift as I had no plan and no experience in the development sector. But I knew that I will travel around and find something that gives me happiness," Payne says.
So, what is it that drives change and makes someone take such a huge step in life? Especially when the cost of living is reaching sky high, and you have to make sure that you are taking the right plunge.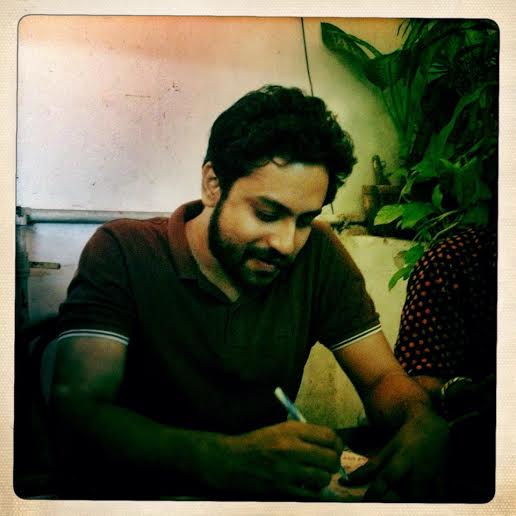 There are those who plan their life and follow a path, and then there are those who just jump into the flow and see where their passion takes them. Payne belongs to the latter. He didn't know if he wanted to associate himself with the development sector, he didn't even know much about it, but he was certain of one thing – that he wanted to do something meaningful with the life.
"After spending four years in the corporate sector, I was unsatisfied both at a personal and professional level and I knew I could't live like this forever," Payne says.
The start
"When I resigned from my job I didn't know about the SBI fellowship. I just wanted to travel, do photography, take ownership of something that could bring a change and associate myself with something for social good," Payne says.
His friend introduced him to the fellowship and as he read about it Payne was sure that this is what he wanted to do. The fellowship gave him all the things that he was looking for; grassroot exposure, ownership, an opportunity to explore new avenues and satisfaction from work.
"I didn't have any knowledge about rural development and agriculture but that was still an easier task as compared to convincing my family about the shift," he says.
For the fellowship, Payne was based out of Waifad Village of Wardha District, Maharashtra. Through support from an NGO, a photography project on the aftermath of farmers' suicides, and through interactions with the villagers, Payne continuously dug deeper into the realities around him and tried to find an opportunity to contribute substantially to the people he was with.
He got to know about spoken English classes in the village. He was surprised to see that villagers were paying around Rs.5,000 to Rs.6,000 to learn English. "The problem was, the teachers there themselves didn't know proper English and those classes weren't helping the students at all. So I took up the initiative and started teaching them spoken English," he says.
The project
Payne was associated with Education and Communication activities of the M S Swaminathan Research Foundation – an NGO in Vidarbha region in Maharashtra. The region had witnessed over 20,000 farmer suicides over the last decade and was characterized by extreme poverty.
Payne simply wanted to help, but as he didn't have much knowledge about the agriculture sector he thought to utilize his skills in the Education sector.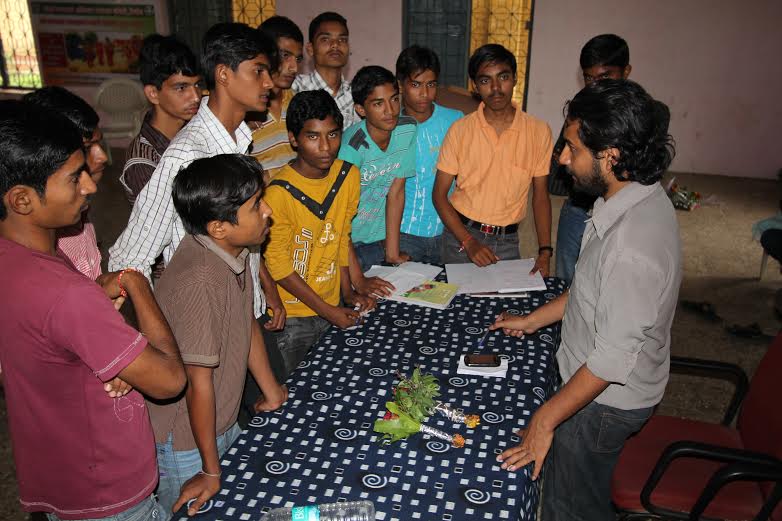 His main focus was to make the people eligible for jobs that could result in an alternate income source for them apart from farming. Another income source would eventually keep the daily bread and butter going and would probably stop people from taking extreme steps out of poverty.
He gathered students of standard 8 and above and started teaching them functional English. He used various interesting techniques to keep their interest alive and help them learn quickly as there wasn't enough time. He organized classes thrice a day throughout the week.
"I would teach them English by making them listen to the catchy English songs that were easier to follow. I would also ask them to watch their favourite TV serial and explain the plot in English the next day," Payne says.
The project aimed at utilizing the existing infrastructure to expose the village youth to English language and new career options with the online resources available.
Payne organized mock interviews to prepare the youth for various job interviews. He also made his computer accessible to the students so that they could learn and use it whenever they needed to. By the end of the fellowship, Payne had managed to make 30-40 students confidently speak broken English. Here's a video he shot of his students before he left the village:
The Challenge
"The biggest challenge was to integrate in the village atmosphere initially as I had never experienced or been to a village," Payne says.
Another challenge was to communicate with the locals as he wasn't familiar with their regional language. But gradually this gap was filled, mostly because of the accommodating nature of the village communities. Payne says,
"Once you win their trust, they do the best to accommodate you – in their customs and special occasions, and speak to you about their aspirations, especially the youth. Once that connection with people has happened, all other challenges – poor connectivity, extremely hot climate, lack of infrastructure, disappears. You become a link between their existing world and a world new to them."
The future and some advice
After the fellowship, Payne worked with Reliance Foundation for two years and later on became Programme Manager at SBI Youth For India Fellowship hoping to take his life-changing experience to others like him.
"I would advice to just take the step. There is no downside as a career in this sector. You will always find your way. And, in case you don't find it right, you always have an option to go back to what you were doing before," Payne says.
Now happily settled into the development sector, Payne's journey from a fellow to the programme manager has been fascinating, impressive and eventful. He found his way by going against the flow and following his heart and passion, and it was all worth it!
About the Author:
Born with a hobby to travel, talk, express and write, Shreya gets to do all of that and is even paid for it! Interested in rural development and social issues, she dreams of actually bringing a change in society and writing a book of her own one day. When she is not preaching others about a better India she is busy watching movies and playing video games. Follow her on twitter:
@shreya08
We bring stories straight from the heart of India, to inspire millions and create a wave of impact. Our positive movement is growing bigger everyday, and we would love for you to join it.
Please contribute whatever you can, every little penny helps our team in bringing you more stories that support dreams and spread hope.