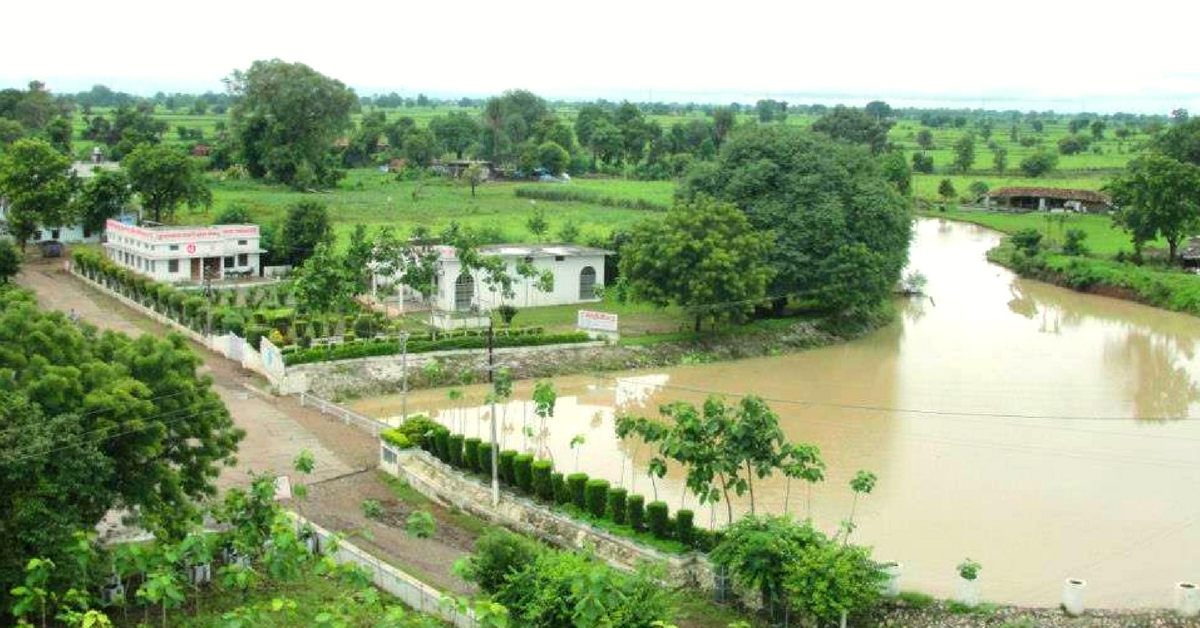 Located in Madhya Pradesh's Narsinghpur district, the small village of Baghuwar has shown what a community can do when it comes together for a better tomorrow.
Mahatma Gandhi has once said that the future of India lies in its villages. With roughly 70% of India's population still residing in its villages, his words seem more relevant before. That is why its so inspiring and heartwarming to see winds of change sweep over the Indian countryside.
While several issues (such as lack of sanitation, illiteracy and environmental degradation) continue to plague much of rural India, several villages across the country have shown what a community can do when it comes together for a better tomorrow. One such village is Baghuwar in Madhya Pradesh's Narsinghpur district.
Located at a distance of 15 km from the Narsinghpur, the small village of Baghuwar has set an exemplary example in every field – from health and sanitation to education and waste management.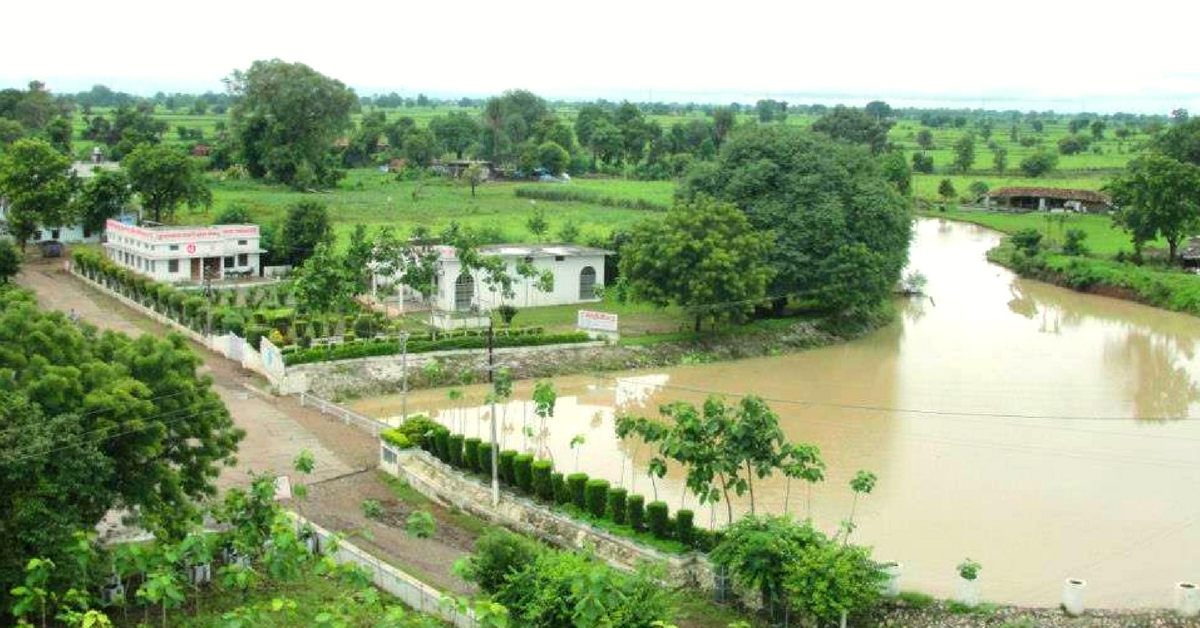 Seven years before the launch of Swachh Bharat Abhiyan, Baghuwar achieved total sanitation to become an Open Defecation-Free (ODF) village in 2007. Along with a toilet in every house, the village of about 2500 people also has a common toilet complex for use during community functions. Cleanliness being a top priority in the village, the concrete streets of Baghuwar are swept everyday by the residents.
The village also has a well-functioning underground sewage system and over 55 biogas plants that produce fuel fused for cooking and illuminating homes. The cow dung used for biogas generation is collected in 25 pits that have been constructed across the village. An annual auction is organised for the sale of this cow dung and the income generated is used for the upliftment of the village.
Another hallmark of Baghuwar is its 100% literacy rate with each and every villager being able to read and write. The village adheres strictly to the principle that every child is entitled to education. To ensure the implementation of this principle, the villagers pooled their finances to upgrade the school building. They ensured that nutritious mid-day meals were provided in a timely manner to encourage students to complete their schooling.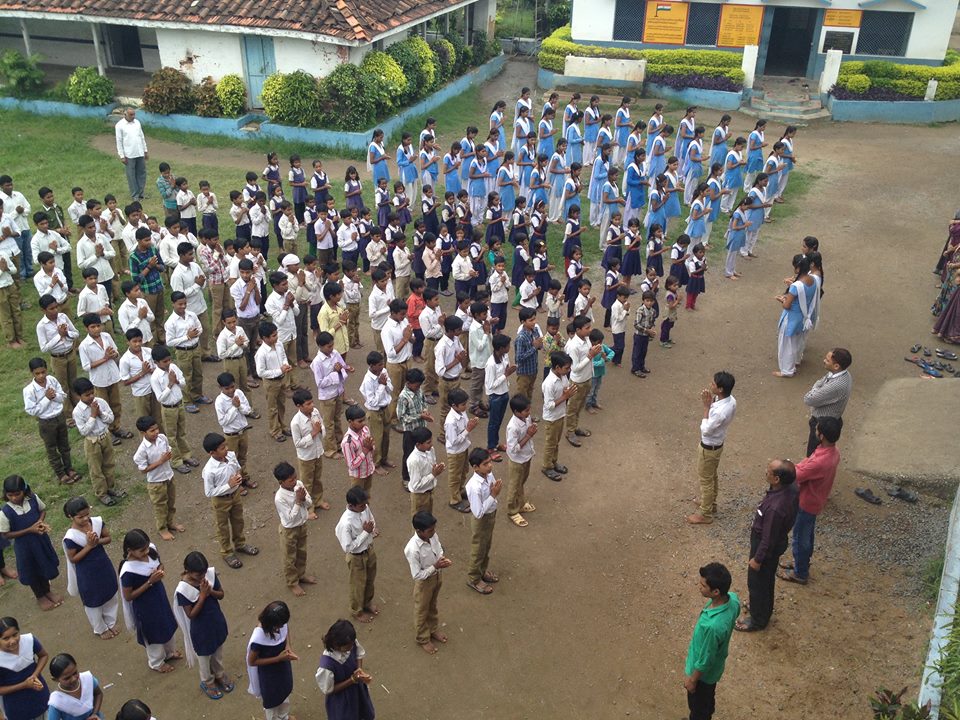 Realizing the importance of sports in the overall development of children, the villagers have also constructed a mini sports stadium, an indoor hall and a swimming tank next to the Dhamni river. All these efforts have paid off with Baghuwar's village school having a 0% dropout rate. Many ex-students have also gone on to serve in top positions in the government as well as in private firms.
The residents of Baghuwar also pay a lot of attention to water management and environmental conservation. Unusable water from connected underground outlets are collected in a well and recycled before being assimilated into bigger water bodies. With this in mind, several ponds and small reservoirs have been built across the village.
This initiative has also led to efficient rainwater harvesting. The results can be seen in the improved micro-climate of the village as well as the increase in the ground water table (earlier at a depth of 150 feet, the water table has now reason to 15 feet). Thanks to its unique way of water conservation, today Baghuwar has enough water to survive drought-like conditions for years!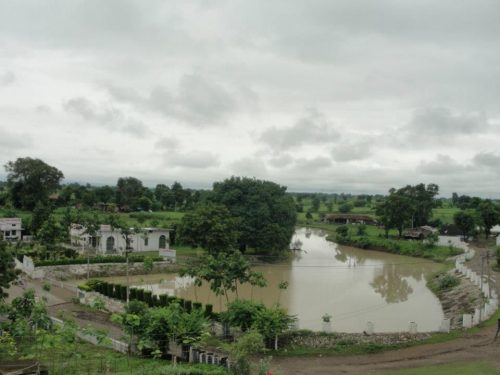 Apart from this, Baghuwar has built lush green gardens and well-equipped hospitals to cater to its inhabitants. The village farmers don't use chemical fertilizers and make their own organic manure (guided by R. S. Narolia, the former Deputy Director of Dept. of Agriculture, who returned to his ancestral home in the village after retirement).
Famous for its molasses (a dark, sticky and sweet syrup made as a byproduct of sugarcane refining), the villagers have also procured 75 sugarcane processing machines, 35 tractors and 25 threshers to minimize waste and process the bountiful harvest effectively.
Incredibly, Baghuwar has never witnessed a local election barring a single exception for the post of sarpanch in 2014. All the members of the Gram Panchayat and the co-operative societies are appointed through consensus. Decisions are taken collectively, with problems being discussed and solved in community meetings that are open to participation by all. .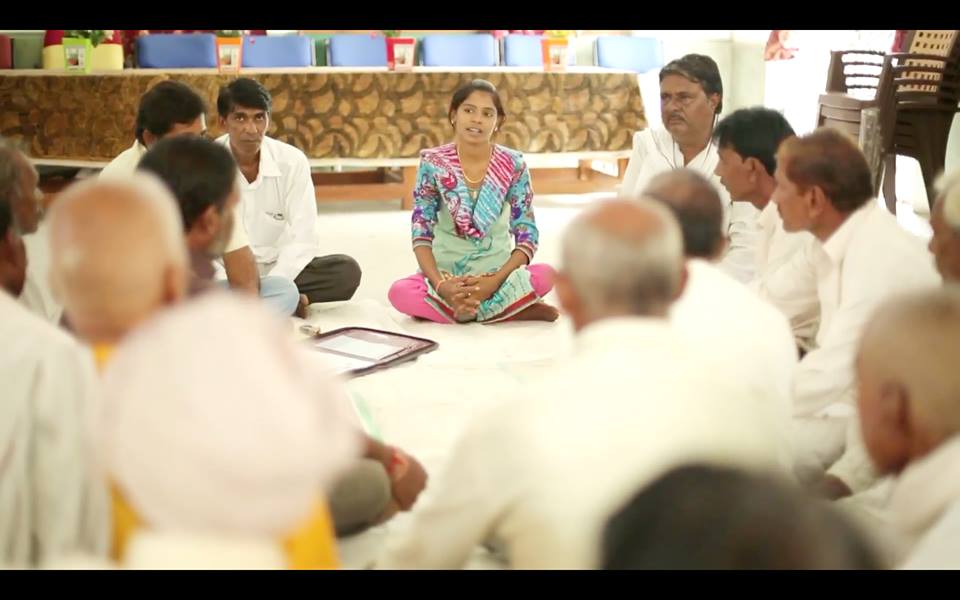 What is more refreshing is Baghuwar's refusal to rely on government grants alone to get things done. The financial assistance given by the state for development projects is often only a fraction of what the villagers actually spend on it. For example, when the village got a ₹ 1.5 lakh state grant to build a community centre, the residents chipped in to pool an additional ₹ 7 lakh to build a centre more suited to their requirements.
And it's not just about finances. The villagers do not shy away from their putting in their own hard work to make development projects possible. In another instance, when Baghuwar needed a road to connect it to the highway, the youth of the village themselves built a 3 km road to the village. Impressed by the village's self-reliant intent, the government then helped convert the mud road into a cement one.
The residents of Baghuwar voluntarily do the minor repair work that crops up from time to time. They are also actively involved in finalising the details of most projects – from quality checks at PDS (Public Distribution System) shops to the replacement of colonial-era bridges.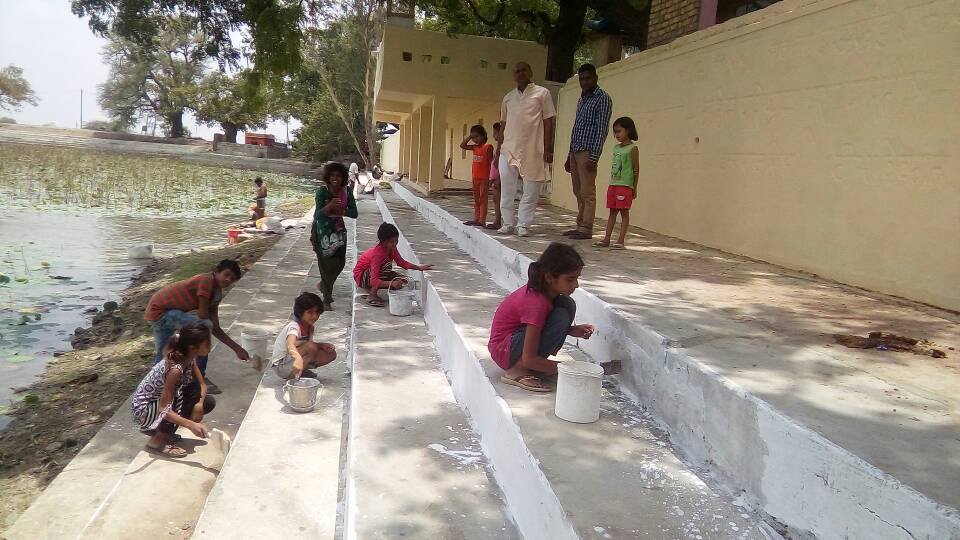 Other than its incredible dedication to civic duty, what makes Baghuwar an ideal village are its progressive social ideals. Inter-caste marriages in the village are solemnized with the collective blessings of the village community. A co-operative committee ensures that the benefits of government schemes reaches the marginalised and the poor while any complaints are addressed in a timely manner.
Awarded by both the state and central government for ushering in positive change, Baghuwar's model of self reliance, community ownership and participative decision making is now being used to train village communities across Madhya Pradesh. However, despite all the accolades and awards, the villagers of Baghuwar rarely seek media attention for their work. For them, its simply a way of giving back to their treasured village and preserving its rich heritage.
Interestingly, in 2016, Indian American Maya Vishwakarma won the Best Creative Producer Award at Globe Film Festival in San Francisco for her wonderful documentary on Baghuwar, Swaraj Mumkin Hai.
---
You May Like: From Growing Its Own Forest to Selling Organic Fruits, This Village Funds Its Own Development
---
Like this story? Or have something to share? Write to us: contact@thebetterindia.com, or connect with us on Facebook and Twitter.
NEW: Click here to get positive news on WhatsApp!