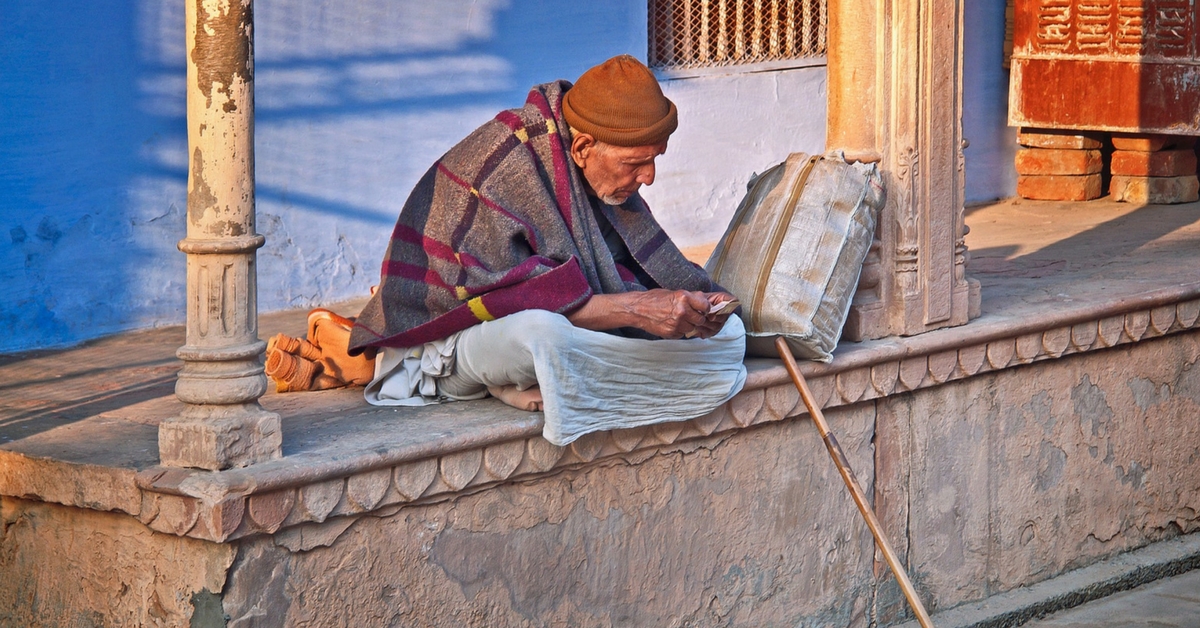 "Eighty percent of the older population in India tend to address pressing medical conditions only when it is too late."
My grandmother, Mary Kurien, 80, has a range of illnesses that include diabetes, Parkinson's and dementia. But all she grieves about is the loss of her vision, the result of suffering from Glaucoma – a condition that damages the eye's optic nerve.
Today, she is a shadow of her former self. A woman who lived alone for years was robbed of her independence in her late 70s; the day she had an unforgiving fall. Left on her own, my grandmother will not survive. Now she lives with her daughter's family and has a home-nurse who assists her with the most basic of tasks like drinking a glass of water. Despite the good care she receives, the dependence on caretakers leaves my grandmother feeling stripped of her dignity.
She isn't alone. Many elderly people share such a fate. But ageing does not always have to take this route. Getting old is unfortunately synonymous with being unhealthy and referred to by gloomy phrases such as 'the winter of one's life'. My grandmother, like many people, ignored her health for most of her life.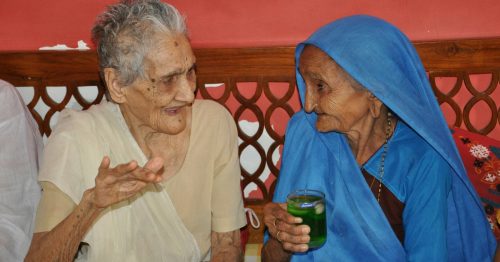 Between the age of 50-60 people are known to neglect their health the most, as they focus on getting their children married, financial security and retirement plans.
Their health starts to take a beating, and the ghost of all this neglect comes to haunt them later, leaving them scared, shocked, and bewildered.
Why it's important for the elderly to consult geriatricians
I have seen people age wonderfully too, and they convince me that ageing well is a real possibility. I met up with Dr Dominic Benjamin, a geriatrician & diabetic specialist for older adults, who confirms that being mindful of good nutrition, regular exercise, mental and spiritual well being is the key to it.
With nearly two decades of experience in treating geriatric patients, he says that 80 percent of the older population in India tend to address pressing medical conditions only when it is too late.
It's the opposite in the western world. And of the 20 percent who are diagnosed early in India, sadly, the majority cannot even afford treatment.
Poor health is often hidden in plain sight. Despite many early signs, why do people in India wait till it's too late?
"I would rather spend Rs 10,000 every month on an EMI for a car, than Rs 3000 every year to get a checkup. It's a cultural problem. 'When I am well, why should I bother getting checked?' " says Dr Benjamin.
Dr Benjamin stresses the merits of a timely consultation with a geriatrician for elderly care versus only visiting regular specialists.
"Often, elderly people go to specialists such as cardiologist and neurologists to treat ailments about the concerned organ. These organs talk to each other, but the respective doctors do not. They work in silos as they are trained to do. The advantage of consulting a geriatrician is that he/she can make sense of the larger picture, tying up the loose ends together," he says.
After 60 years of age, he says, many people suffer from poly pathology or multiple diseases.
How can we address this sense of negligence that seems to plague an entire population?
Dr Benjamin says that governments need to weave geriatric care into their policies, and employers need to start making help check-ups mandatory. "A reliable insurance scheme that protects older people, more government aided centres for older patient care that have a comprehensive approach to tackling treatment," he says.
The need for a more comprehensive structure to treating older patients prevents a lot of unnecessary upheavals. "Approaching multiple doctors to treat various ailments is the equivalent of winning a battle, but eventually losing the war," says Dr Benjamin.
Poor health in older adults have unassuming origins
Primary causes of poor health can be traced to bad nutrition and failing relationships.
"A nutritious diet is completely ignored. People's fridges are full – it seems that a lot of people have everything to live with, but nothing to live for!" says Dr Benjamin.
When children are married and leave home, spouses are left with what suddenly feels like an empty home. "If the relationship between partners has been strained for years instead of being nurtured, the lack of good companionship becomes a pressing reason for failing health, especially when the nest is empty. Bad nourishment and poor relationships affect our health far more than we realise.," says Dr Benjamin.
A widely fed misnomer is that health is only about physical well being. But, being healthy is contingent on many factors, some more important than others.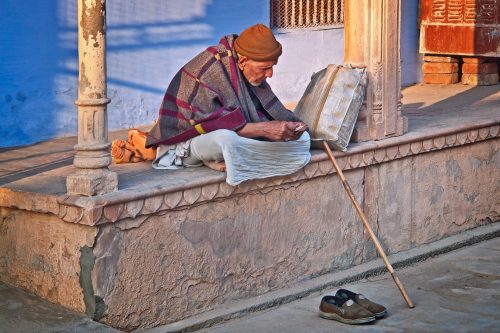 How do our relationships affect our health? Dr Benjamin directs to me the Grant study – one of the longest studies of adult life conducted where scientists tracked the health of 268 Harvard sophomores in 1938 during the Great Depression, with the hope that the longitudinal study would reveal clues to leading healthy and happy lives.
The surprising finding is that our relationships and how happy we are in our relationships have a powerful influence on our health. The study also found that money and power are only small parts of a fulfilling life and that they correlate poorly with happiness.
Close ties with people protect us from life's discontents, help to delay mental and physical decline, and are better predictors of long and happy lives than social class, IQ, or even genes.
What are the most common ailments the elderly suffer from

The most common ailments the elderly face are osteoporosis, dementia, urinary infections – especially in women, prostate troubles for men, and the sweet cancer – diabetes.
Osteoporosis is one of the most crippling problems older people suffer from. Weak bones often lead to falls that can debilitate the elderly, marking the onset of depression, loneliness and anxiety.
Physiotherapy can be an integral part of tackling osteoporosis as it helps strengthen bones and muscles, It also prevents bone thinning, reduces falls and help you manage pain.
Susanna Verghese, a gold medalist physiotherapist, who runs her own practice in Bengaluru, says there are simple approaches people can adopt to avoid falls as best as they can, which will help them walk throughout their lives.
---
You can also read: These Womens' Groups Turned Thousands of Poor Women Into Business Owners!
---
"After 60, people should practice simple exercises that involve lifting their knees and buttocks. Balance exercises are critical too as they lessen the chances of falls. Also, exercise all your joints every day. Rotating them about five times each, and this keeps them in good form. Stretch your shoulders 2-3 times to prevent shortening of the muscles. Rotate your neck often; this prevents the stiffening of it."
Stress, she says, results in rising blood pressure and diabetes. This is why check ups every six months after the age of 60 are necessary to keep these two silent killers in check.
Lastly, Susanna says, older people tend to shy away from using walkers and sticks. "Do not hesitate these four-legged friends! It's true that there is no guarantee to prevent a fall, but we must do the best we can," she says.
Susanna endorses the view that health is much more than physical well being. "Reading books with a positive narrative exercises the mind, and meditation is vital too. If you want to be healthy, spiritual health must not be ignored," Susannah concludes.
There is no way around getting older, but chronological age means less than we think it does. Genes and random luck play important roles in everyone's life, but being physically fit, eating right, paying attention to important relationships and exercising the mind can make ageing easier and enjoyable.
---
If you live in Bengaluru and are looking for geriatricians or organisations, the following may help you.
Age-Well Clinic run by Dr Benjamin Dominic.
Susanna Verghese, physiotherapist, specializing in elderly care. Please contact only after 6 pm – +91 9945980110
Advantage Elder Care – a palliative care center that specializes in geriatric healthcare management
Holy Spirit Senior Citizen Home
For trained home nurse you can contact the Divine Agency on +91 9538235775
Like this story? Or have something to share?
Write to us: contact@thebetterindia.com
Connect with us on Facebook and Twitter.
NEW: Click here to get positive news on WhatsApp!
We bring stories straight from the heart of India, to inspire millions and create a wave of impact. Our positive movement is growing bigger everyday, and we would love for you to join it.
Please contribute whatever you can, every little penny helps our team in bringing you more stories that support dreams and spread hope.