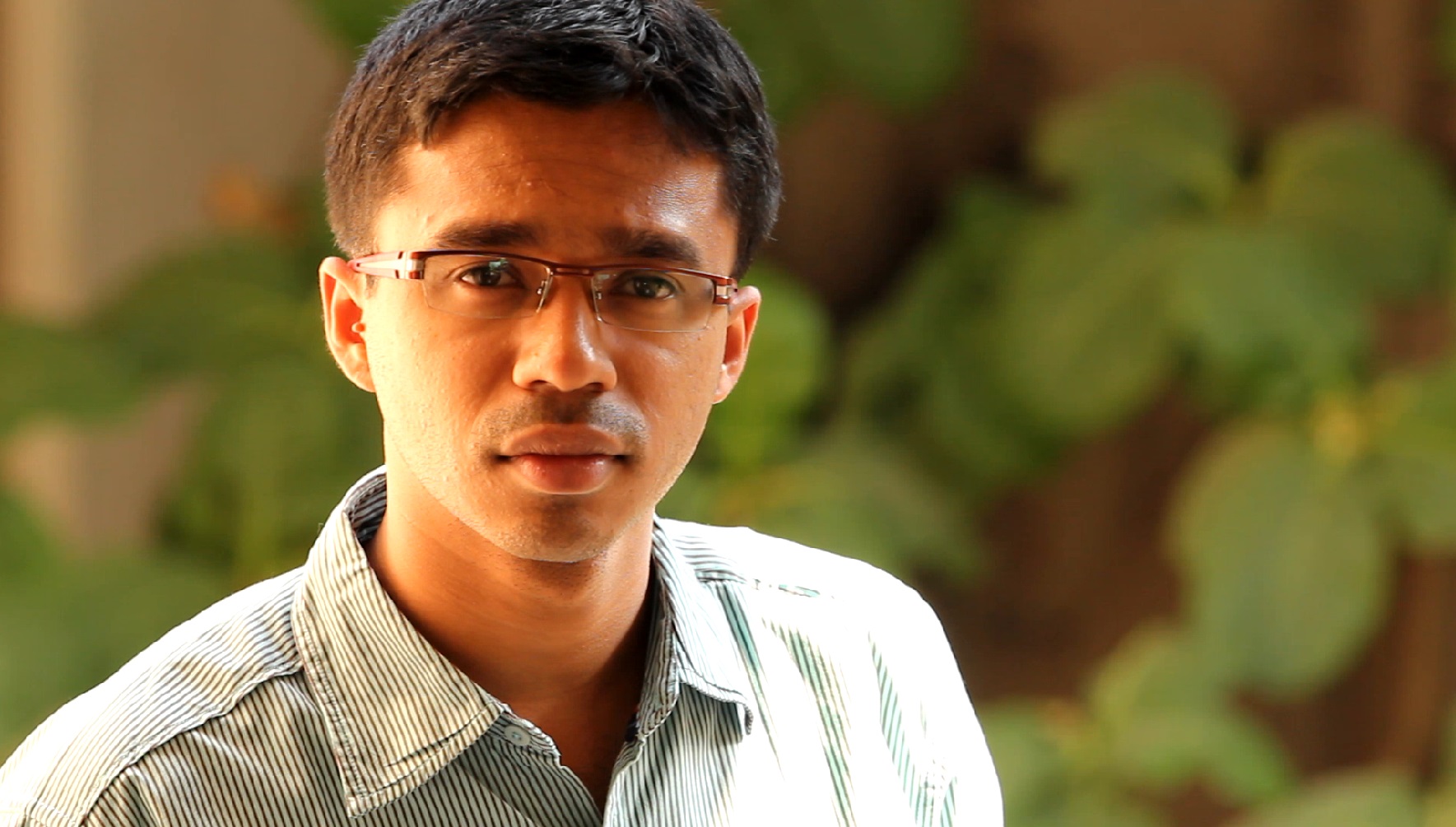 Real life heroes are not born, they are made by their own grit and determination. Giving up on a comfortable life for life in a village with hardly any basic resources is by no means an easy decision. But this man had it in him to embark on such a journey. Sourabh Potdar is a real life hero in a true sense. This article talks about his journey which began as an SBI fellow and terminated as a change-maker.
How often do we meet someone who is ready to risk his well settled urban life, an upcoming wedding and the luxuries of the city to settle in a village where even clean drinking water is something that you have to struggle for? Sourabh Potdar is one such person who brought a big twist in his life by taking this path less followed.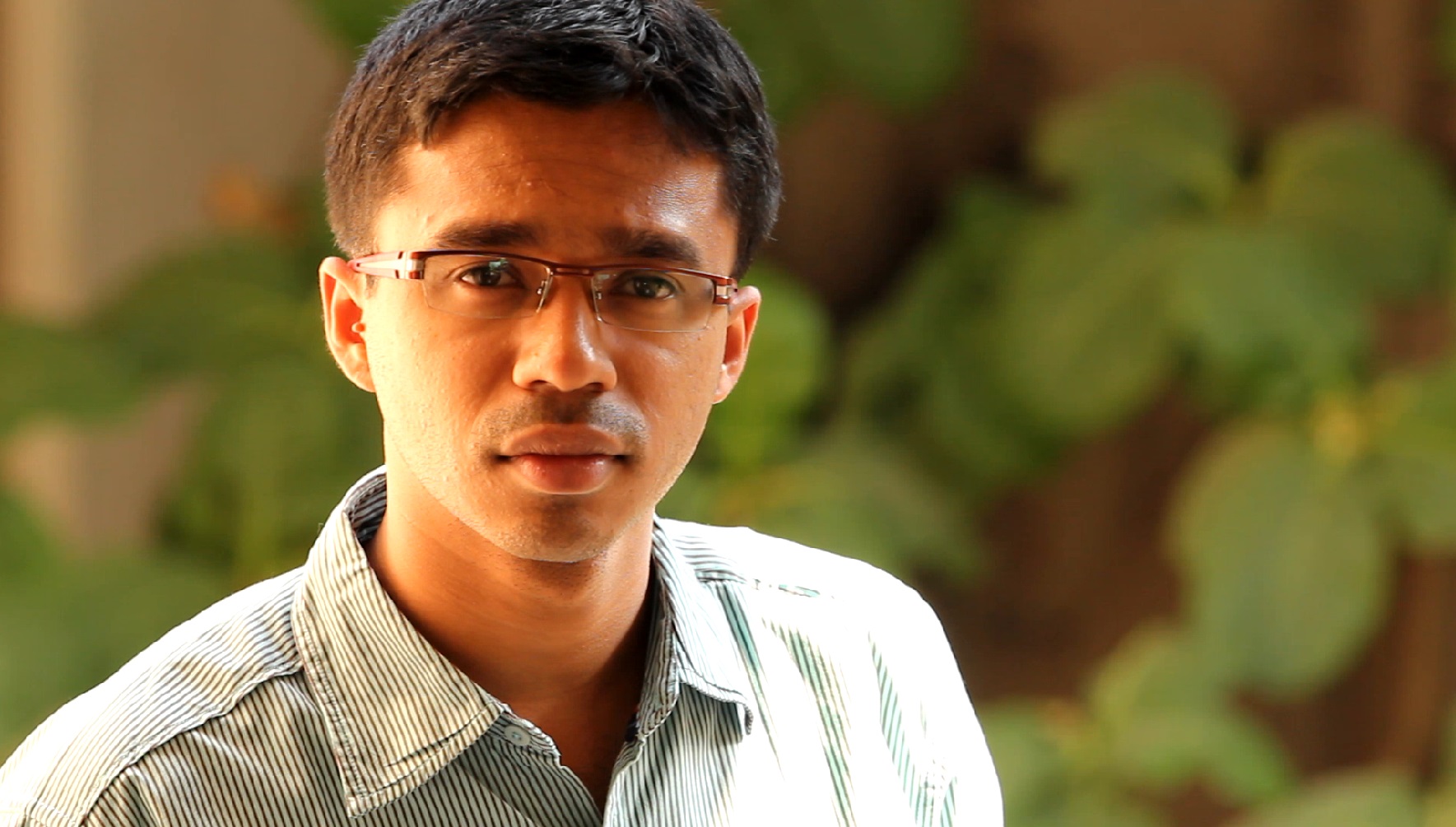 An engineer by profession, Potdar had a well-paying job when he saw the SBI Youth For India Fellowship advertisement in the newspaper. "That moment it struck my mind that now I should do something for someone else. I don't want to settle down like a regular person and give a little monetary help as charity. Rather, I wanted to make some real contribution at the grassroot level and the SBI Fellowship came in at just the right time," says Potdar.
One year was a long time, especially when he was about to get married and start a family of his own. He somehow convinced his family and his fiance about his plans.
"It was a very difficult decision for me, I was expected to support the family and suddenly I decided that I want to move to a village where I won't be able to provide financial help. Luckily, my wife was very supportive of my decision and she also joined my project after six months," he says.
From a rough spat with the panchayat to lack of support from the villagers, there were many obstacles in Potdar's journey but he did not give up and went ahead with a new project and got it sanctioned by SBI. There are people who finish the assigned tasks perfectly and then there are those who put in their heart and soul in everything they do. Potdar is one such hero who changed the lives of many people by his dedication, hard work and efforts, and this is his story of success and change.
Working for rural tourism
Having a great interest in trekking, Potdar decided to take a project of rural tourism with BAIF where he was expected to attract more people to the village as tourists. The project was sponsored by Dorabji Tata Trust and his role involved marketing of the village to attract as many visitors as possible. He would go to various schools, colleges and seminars in the nearby cities to educate people about the lesser known place called Jawhar near Thane District, Mumbai.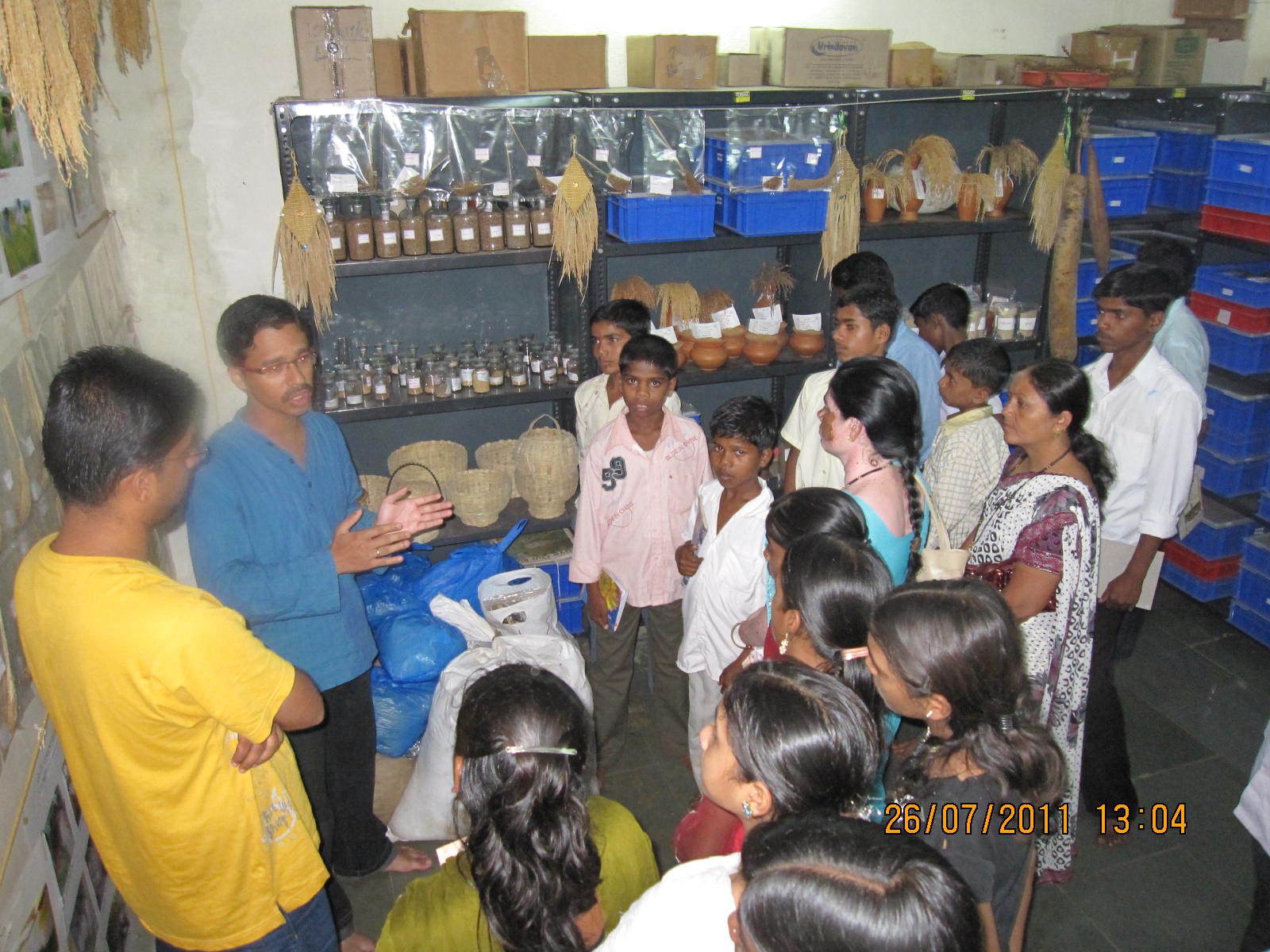 "But I soon realized that I didn't have a sound product to market. The village and infrastructure wasn't maintained well. Who would like to visit a place like this?" he says.
The villagers did not have any accounting procedures. They did not have any record of the money sanctioned for tourism. They did not know where they got the money from and how are they spending it. Potdar asked them to maintain a systematic record of all transactions to keep a track on the activities of the village tourism
He then started working on making the village more interesting. He partnered with various organizations to study their pattern to attract tourists.  He also came up with an idea and started giving lodging facilities to the visitors along with tribal dance and singing performances to attract more people.
"But people started losing interest in the project. They wouldn't bother much about the guests and wouldn't care about anything that was decided to change the condition of the village. But I was determined to bring a positive change in the lives of the people," says Potdar.
Going an extra mile
When he saw that people were not supporting him much in the project, he went to a nearby area with a friend. He saw various Warli painting artists who were living in poverty. He met Sadanand Nakra, a hearing and speech impaired Warli artist.
Nakra carved and painted Ganesha idols for a sahukar in Jawhar for which he got a meager wage of Rs. 75 every day for 9-18 hours of hard work. He had a family of four to support and it was very difficult for him to earn his daily bread and butter. "It was really sad to see the condition of such a talented artist and I decided to help him," Potdar says.
Potdar was determined to help the artist, so he did market research and found out that Mumbai had a good market for Warli paintings. He grabbed a couple of Sadanand's paintings and went to Mumbai where he received a positive response.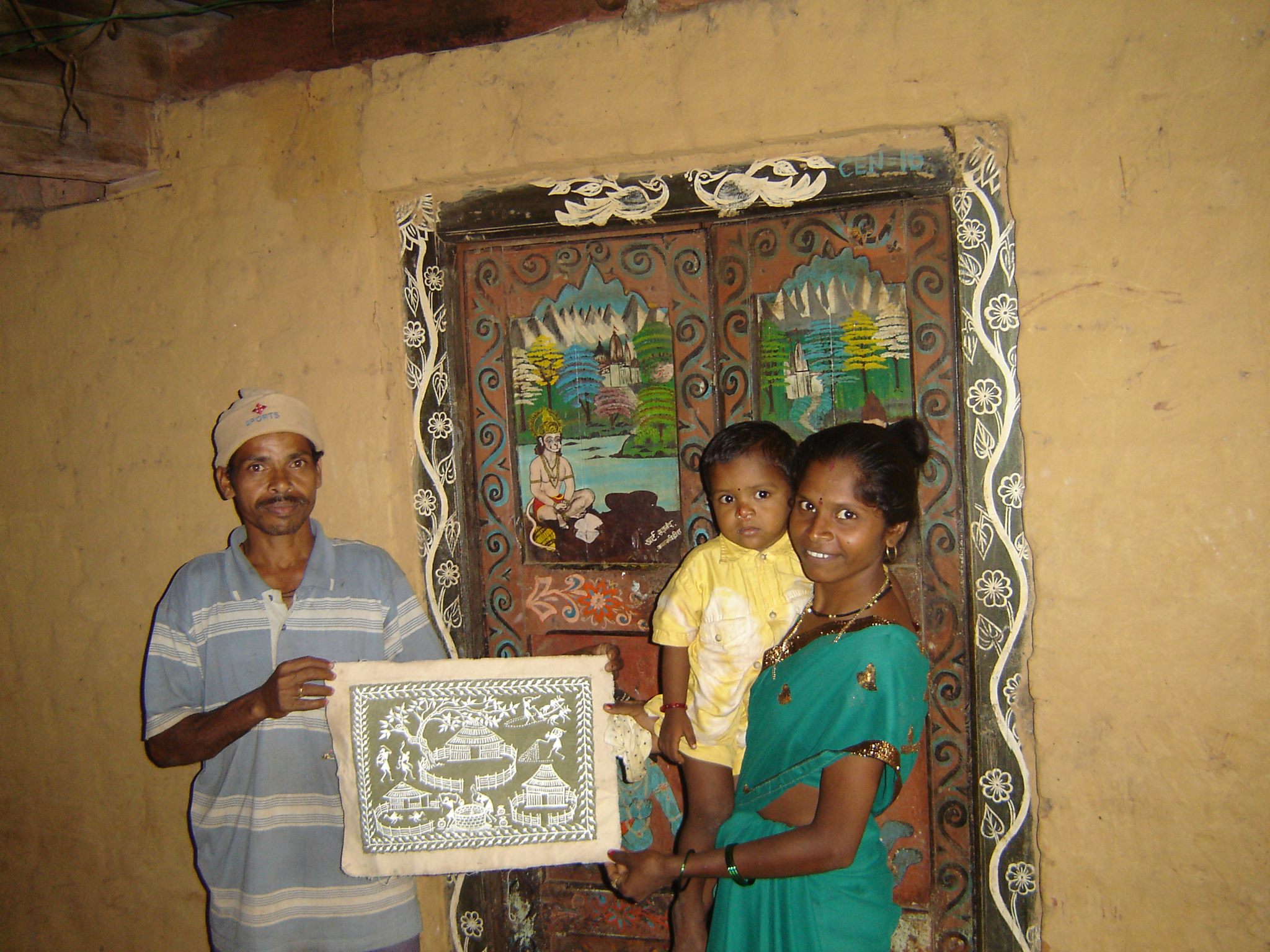 Potdar also connected Sadanand with various clients and managed to sell his paintings for around Rs.1,50,000. He also managed to sell one of the paintings in Germany.  Gradually Sadanand's business picked up and now he has clients across the country.
Earlier he had a small house with no facilities. Now he has purchased a television, bed, cupboard and other basic necessities and the credit goes to Potdar for his efforts.
"The expressions on the family's face gave me immense satisfaction and I was really glad that I had achieved the most important objective of my fellowship by making a difference, although a small one. It feels good to see a smile on someone's face but it feels great when you know that the reason of their smile is you," Potdar says.
Now, the continuous efforts by Potdar have managed to get the Warli painting project officially sanctioned by SBI fellowship and it is listed among other projects which fellows can choose to work with.
The Challenges
"The biggest challenge was the decision of whether to take up the fellowship as I had recently got married and had responsibilities on my shoulders. But support from the family gave me a push and I managed to go for it," Potdar says.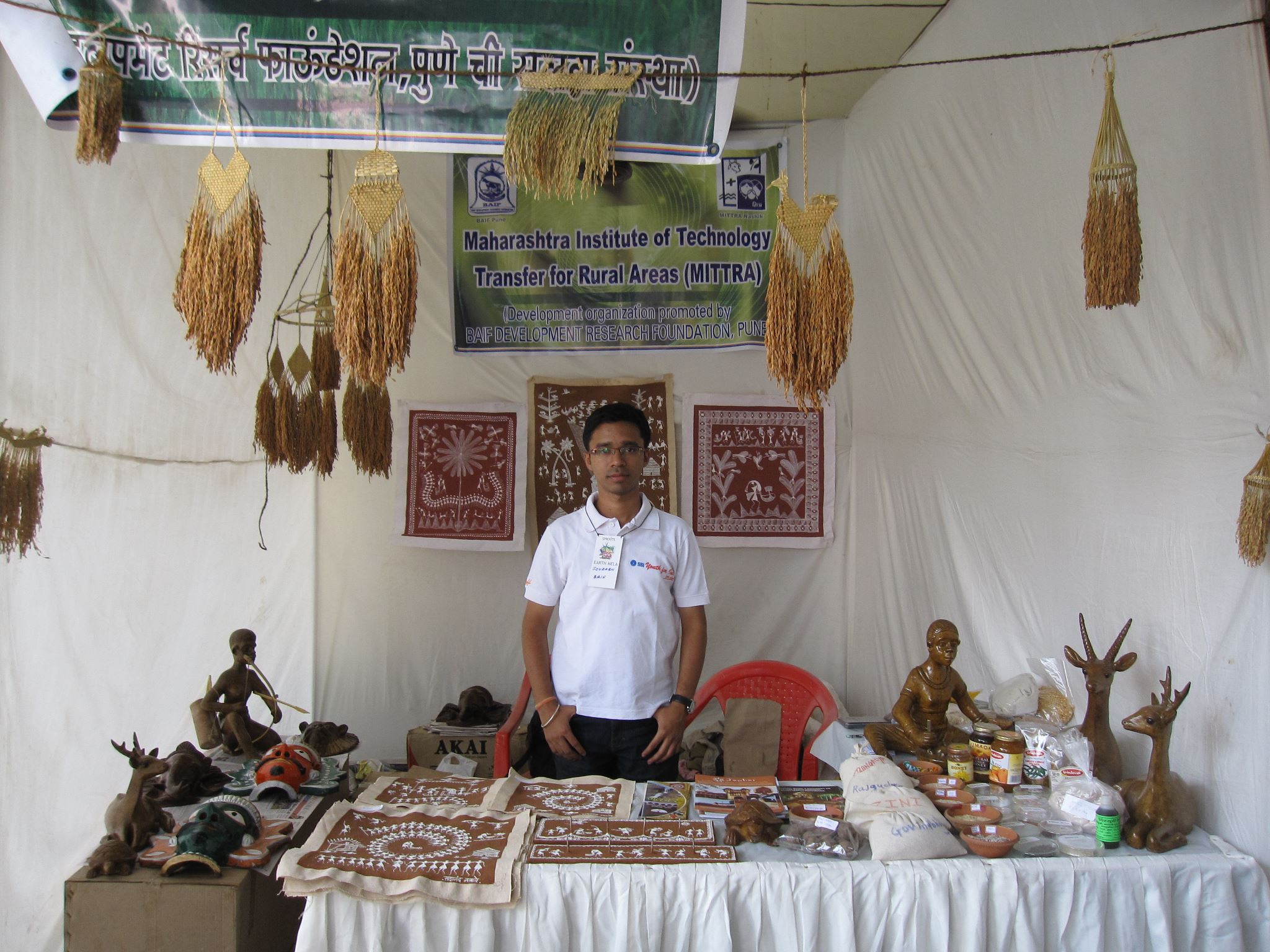 Another challenge was to deal with the panchayat. The officials were not ready to accept the fact that an outsider is now handling all the transactions and demanding explanations for the money used. They wanted the sanctioned money which Potdar refused to give. This created a lot of trouble for him and it took a lot of time to convince the villagers to work in an organized manner.
"They wouldn't take meetings seriously. A meeting at 9 would never start at the scheduled time. I had to go to individual houses to collect people," he says.
Lessons learnt
"The fellowship has changed my life completely, both personally and professionally; I come from an urban background and had no idea about how a village functions. Now I have realized that it is important to connect with people under you as well as above you because everyone will have something to teach you," Potdar says.
Earlier, Potdar questioned the existence of NGOs and never really believed in them. But working with BAIF closely has given him a good insight into this sector. "Now I know that those sitting at high posts can't control and handle the whole country. It is these NGOs which are actually bringing a change at grassroot level," he says.
Potdar has finally returned to his mainstream life after completing his fellowship and leaving a profound impact on the lives of many people. He still calls the villagers and helps them in any way he can. The fellowship changed him as a person and he is glad he got an opportunity to do it.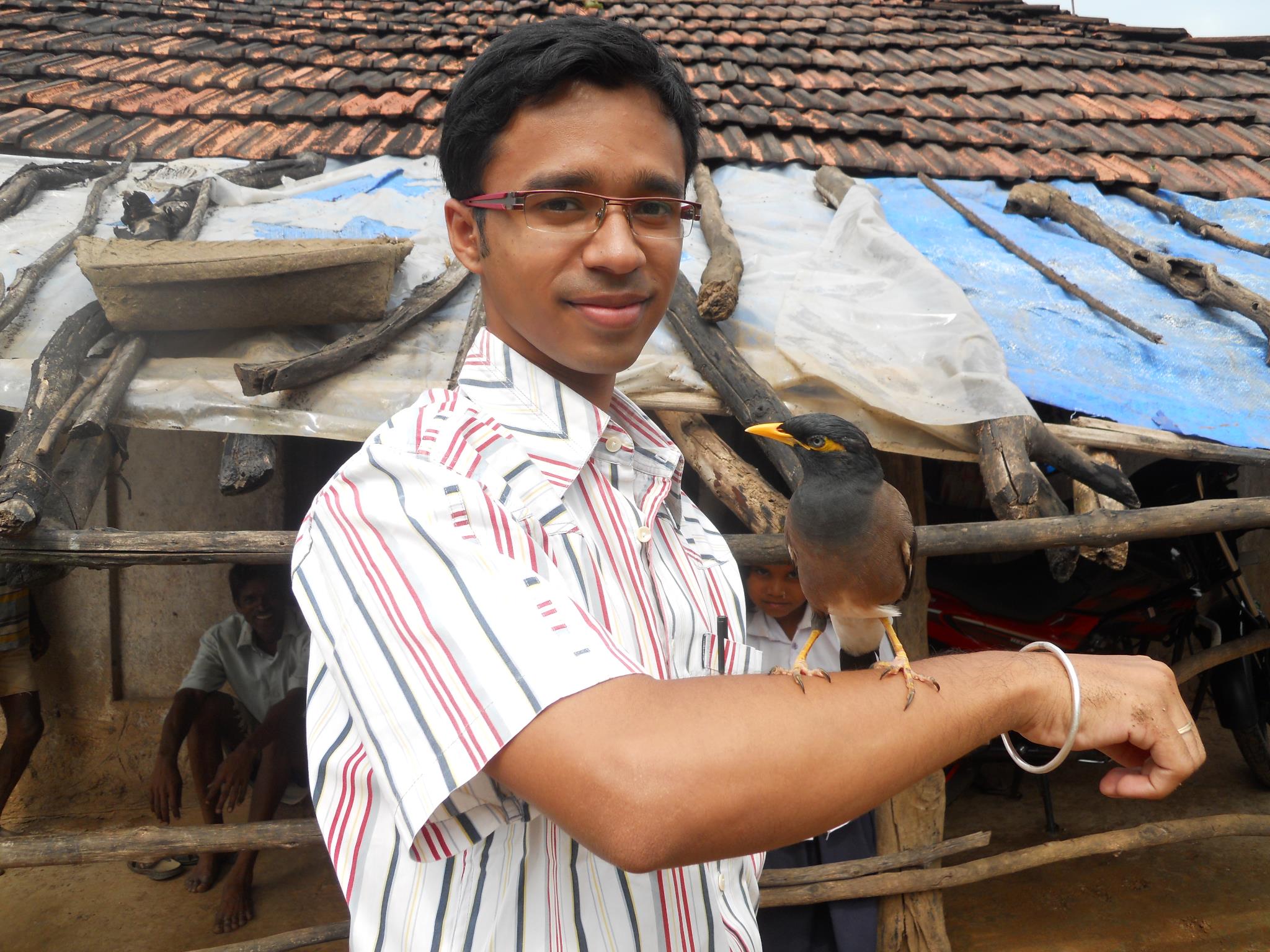 Potdar could have easily given up his first project when he got no support from the villagers but he took it as an opportunity and did not give up. That is how we can identify real heroes. They don't give excuses, they constantly look for solutions. Humanity can surely do with more such heroes.
About the Author:
Born with a hobby to travel, talk, express and write, Shreya gets to do all of that and is even paid for it! Interested in rural development and social issues, she dreams of actually bringing a change in society and writing a book of her own one day. When she is not preaching others about a better India she is busy watching movies and playing video games. Follow her on twitter:
@shreya08
We bring stories straight from the heart of India, to inspire millions and create a wave of impact. Our positive movement is growing bigger everyday, and we would love for you to join it.
Please contribute whatever you can, every little penny helps our team in bringing you more stories that support dreams and spread hope.