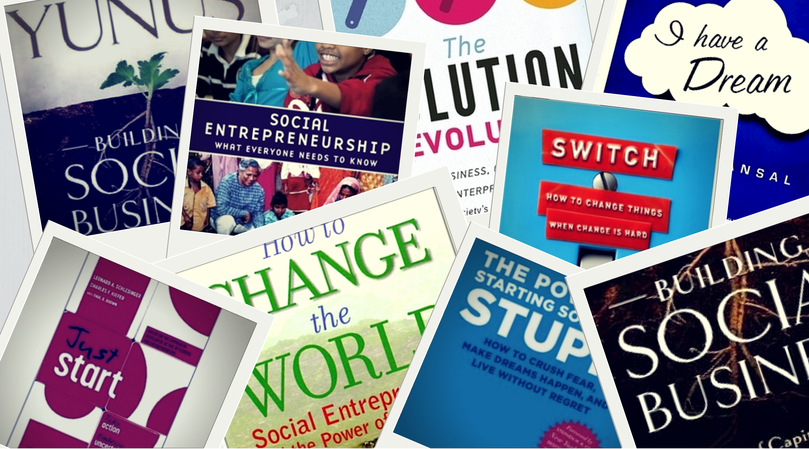 They are the present and they definitely are the future. Yes, we are talking about social entrepreneurs. They look for the best of both worlds - profits and social impact. Check out this list of 15 books that will help you know more about this sector and hopefully get your social entrepreneurship career kickstarted!
They don't need a fancy office to work on a project and organize meetings, their most productive communications happen over a cup of tea at a nearby tea stall or a coffee at the closest little cafe; their laptop is their office desk, they can pitch their company idea in an elevator and can convince a client in a shopping mall. They don't have regular office hours, and don't act surprised if you find them working at 4 am in their living room.
They are the present and they definitely are the future. Yes, we are talking about social entrepreneurs. They look for the best of both worlds – profits and social impact. But it is not as easy as it seems to be.
Here is a list of 15 books on social entrepreneurs and social enterprises that will give you a glimpse of this sector and perhaps get you kickstarted on your journey too!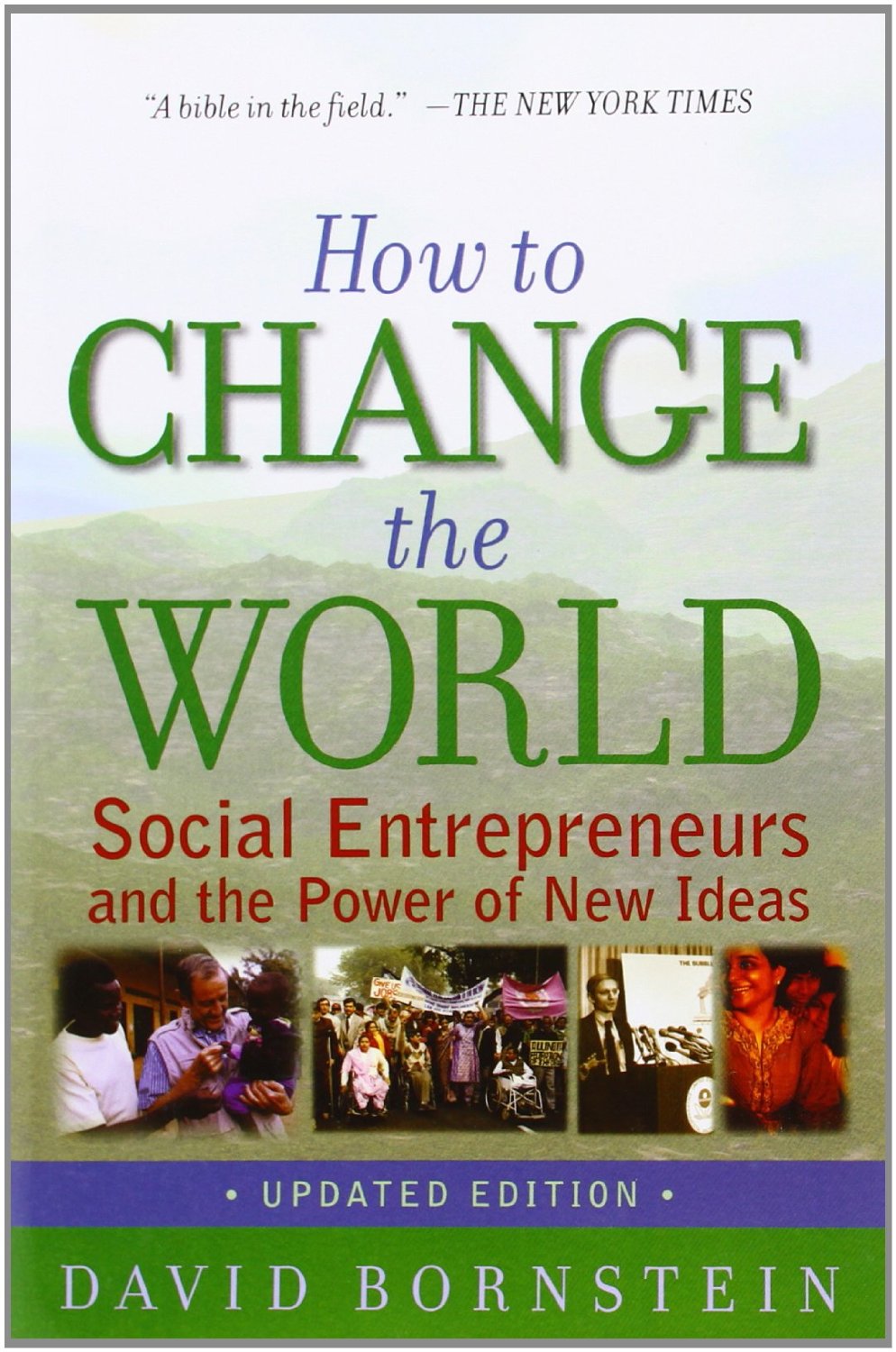 Written by David Bornstein, the book is a compilation of various success stories across the world. These stories tell us the remarkable work these individuals are doing which is nowhere reported by media. The book helps the readers to discover that how one person can make an big difference in the world. The book comprises of inspiring and interesting stories of people like Jody Williams, who won the Nobel Peace Prize for the international campaign against landmines she ran by e-mail from her Vermont home and Roberto Baggio, a 31-year old Brazilian who has established eighty computer schools in the slums of Brazil. This book was called by Nicholas Kristof in the New York Times as "a bible in the field" and published in more than twenty countries.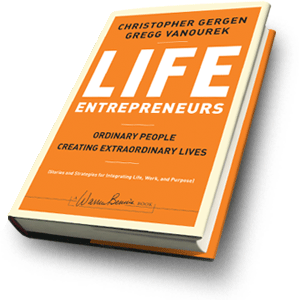 This book by Gregg Vanourek and Christopher Gergen has numerous interviews with leading entrepreneurs worldwide alongwith various examples, concrete frameworks, and practical strategies for your work and life. "This is provocative reading for all those committed to creating a life of significance and meaning. Filled with helpful strategies and hopeful stories, Life Entrepreneurs is an intriguing, challenging guide for the next generation of leaders," said, Wendy Kopp, president and founder of Teach for America.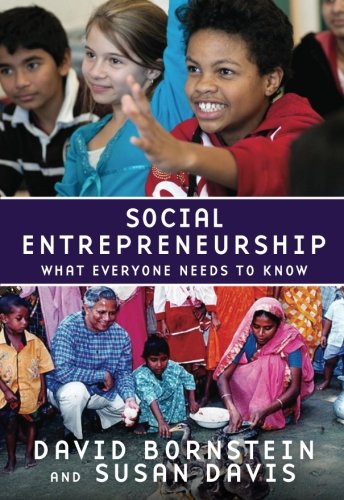 This book by David Bornstein and Susan Davis is in Q & A format that explains what social entrepreneurs are, how their organizations function, and what challenges they face. The book gives you an idea of how social enterprises are different than regular for profit ventures and not profit organizations. The book shows how an individual can get involved in this sector and what all will he/she need. This book is an ultimate guide to someone looking to work in this sector without prior experience and knowledge.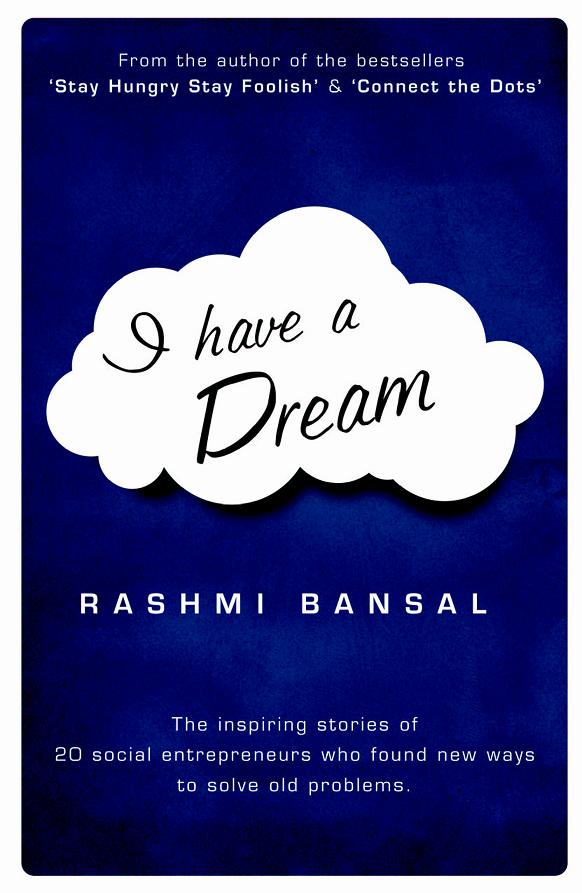 The book by Rashmi Bansal is compilation of 20 inspiring stories of social entrepreneurs and innovators who found solution to old problems.  Every changemaker in the story works for a different cause with one single thing in common that principles of management must be used to achieve greater good. The Segregated into three sections, the book divides the people into three types, the Rainmakers, the Changemakers and the Spiritual Capitalists. Each story has a message that change starts with one person and that person can be anyone, your friend, neighbour, family or even you.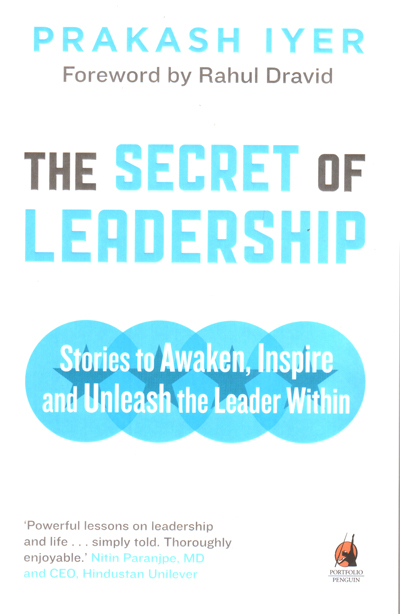 Prakash Iyer, in his book has taken interesting and inspiring anecdotes from across the world to to demonstrate that what it takes to be a leader. These success stories, as you read, will unleash the leader within you and inspire you to take a stand and do something bigger with your life.The stories tell you how just a small action can inspire you to be a leader and you need not have years of experience to be one.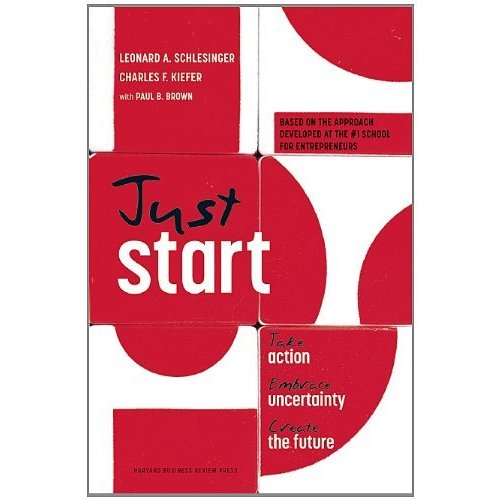 Today in this cut throat competition,nothing is certain. The promotion which you expected and deserved might go to someone else, the job which you always wanted might not be as good as you thought. There are hundreds of things that could go wrong and this should not hold you back from going forward. Just Start is all about that. The book by Leonard A. Schlesinger, Charles F. Kiefer, and Paul B. Brown helps you determine best strategies and tactics, minimize financial risk, attract like-minded people and why it is important to just start!

The book by Blake Mycoskie tells the story of TOMS, one of the fastest-growing shoe companies in the world, and combines it with lessons learned from such other innovative organization. In our lives, often we are in a dilemma where we are confused, whether to follow your passion or go after earning better income. The book tells you how you don't have to choose and if you follow your dreams who you will eventually end up earning good. The book teaches you to social good, earn good money and follow your passion, all three at the same time.
Blake is the founder of TOMS. Start Something started with a small, humble idea in 2006 that grew out of his apartment. He now gives away 10+ million pairs of shoes to children in need.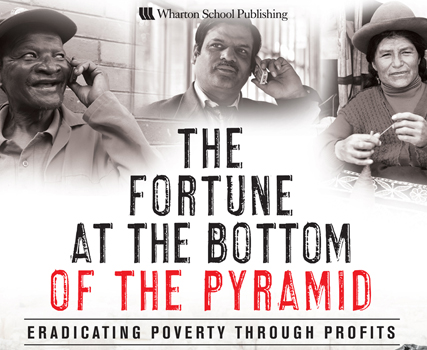 The book by C.K. Prahalad goes all the way down to the bottom of the pyramid where you'll find world's most exciting markets. It describes how these people at the bottom of the pyramid can bring successful stories and profits to the companies who learn how to serve them. By engaging with these people, the companies are not only making money themselves but also helping the millions of poor across the world who are capable of earning much more than what they are currently doing.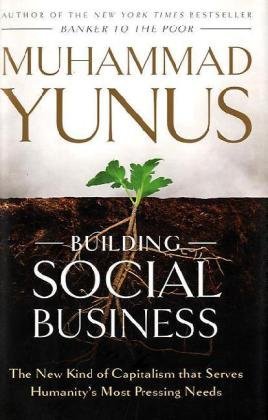 This book by Muhammad Yunus shows how social business has gone from being a theory to an inspiring practice, adopted by leading corporations, entrepreneurs, and social activists across the world. The book has answers to all the questions like how social business transforms lives; offers practical guidance for those who want to create social businesses of their own; explains how public and corporate policies must adapt to make room for the social business model? The book explains how we can take energy of profit making and mix it with human needs to create a self supporting social business.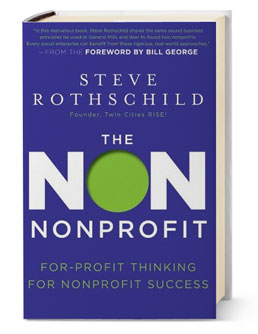 The inspiring book by Steve Rothschild, an Ashoka fellow, can help maximize the positive impact of any nonprofit. The book shares the same principles which are followed by many big companies and how they can be applied to a nonprofit. The writer personally changed sectors when he left corporate America to found Twin Cities RISE!, a highly successful poverty reduction program. His personal success story and experiences create an essential guide to those in social sector looking for a boost in impact.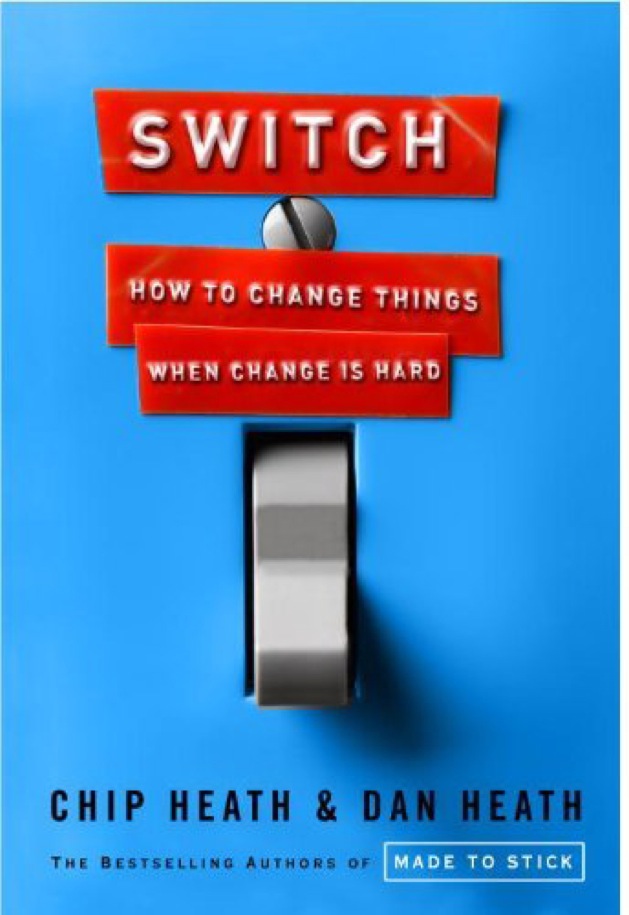 We all want to bring a change in the society, but are clueless about what and how. How do you  bring a change when you don't have enough resources or authority?  This book by Chip Heath and Dan Heath tells you how you can overcome all the difficulties in your company, life and career to bring a change. The book is filled with many interesting and inspiring stories of companies and individuals who have managed to bring a change.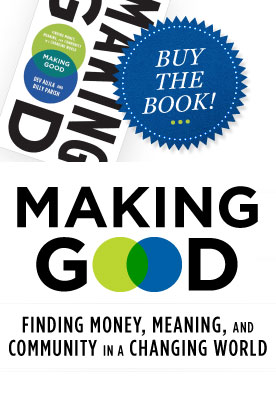 Succeeding financially and also making a social positive impact is something a lot of people seek.  The book by Billy Parish and Dev Aujla tells how to achieve that. Making Good demonstrates a step by step how anyone can achieve can learn from everyday success stories by providing the skills and insight this generation needs to succeed.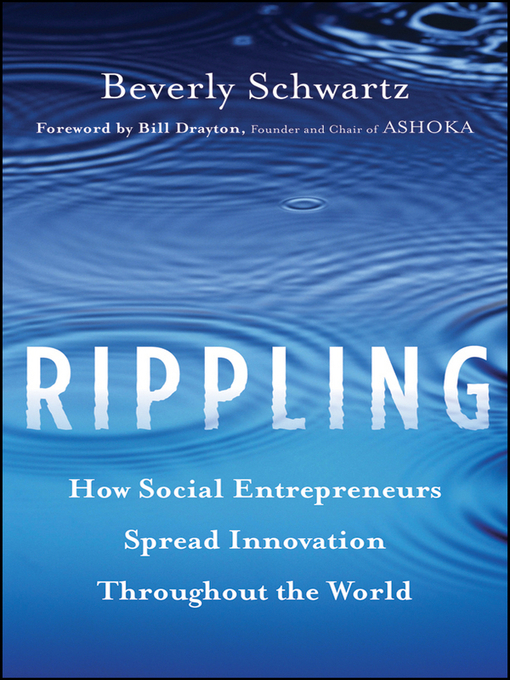 This book by Beverly Schwartz shows a model for change based on five proven principles that any individual or organization can apply to bring about deep, lasting and systematic change. These principles are explained by relating them to real life stories.
The book demonstrates how and when empathy, creativity, passion, and persistence are combined; significant, life-altering progress is possible.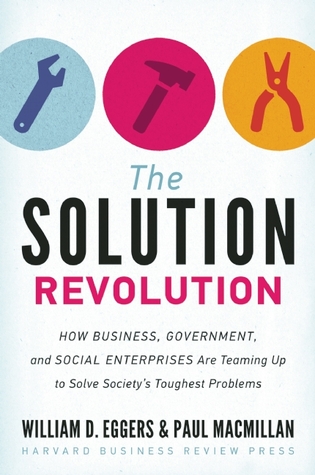 Poverty, hunger, corruption, infrastructure, there is a lot that is happening in society which hinders the progress of any society. This book by William D. Eggers and Paul Macmillan tells you how the business, government and social sector can come together to solve the biggest problems of the community. The book tells you the changing roles, the new players, solutions for a better life for citizen and how can we participate in the changemaking process.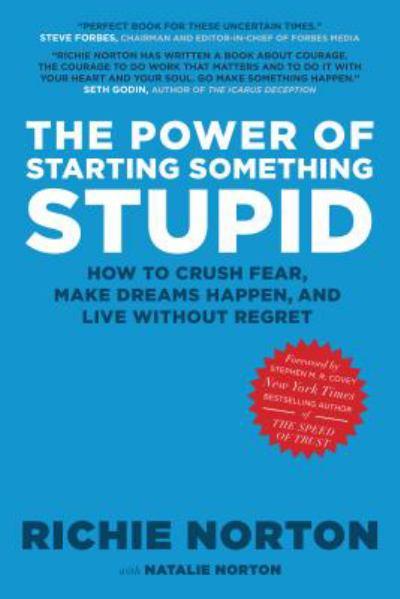 The book by Richie Norton explains how the smartest people in the world are not scared to do something stupid because it is that stupid thing that earns big profitable results and creates impact.  The book redefines stupid. The book teaches you to crush fear, overcome obstacles like lack of education, money and time. The book compiles various face to face interviews and success stories. The author explains how stupid is the new smart!
Know of more such interesting and insightful books? Write to us at contact@thebetterindia.com or leave your comments below. Also connect with us on Facebook and Twitter (@thebetterindia).
About the Author:
Born with a hobby to travel, talk, express and write, Shreya gets to do all of that and is even paid for it! Interested in rural development and social issues, she dreams of actually bringing a change in society and writing a book of her own one day. When she is not preaching others about a better India she is busy watching movies and playing video games. Follow her on twitter:
@shreya08
We bring stories straight from the heart of India, to inspire millions and create a wave of impact. Our positive movement is growing bigger everyday, and we would love for you to join it.
Please contribute whatever you can, every little penny helps our team in bringing you more stories that support dreams and spread hope.