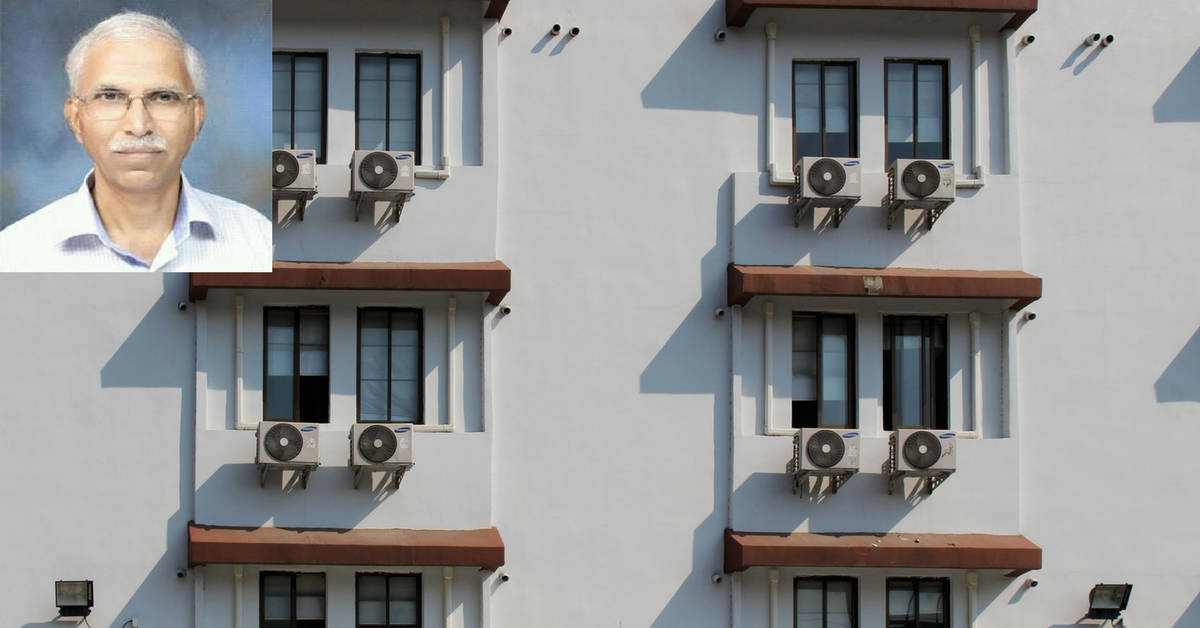 It is important that you not just get your air conditioners periodically serviced but also ensure that the air intake filter is free of accumulated dust.
India is sweltering as temperatures soar. Sadly, this means we are stuck on a wheel, which we perhaps cannot jump out of. The hotter it gets, the more people want to buy air conditioners. And the more we use air conditioners, the more we emit greenhouse gases that, in turn, increase global warming.
It was way back in 1902 that Willis Carrier invented air-conditioner technology using ice and fans. We have come a long way from there.
About 5 million air conditioners were sold in India in the year 2016, taking the total to 35 million total units in the country, according to the annual report of a leading air conditioner brand in India.
That extensive and improper usage of air conditioners leads to the emission of green house gases is not something we are debating any longer. We are now in combat mode trying to save whatever we can of the environment and ecology.
S. Ashok, a Bureau of Energy Efficiency (BEE) accredited energy auditor is urging the government to take notice of the problem on hand.
With an experience of over three decades in the energy sector, Ashok makes some very pressing points. He says, "Air conditioner usage makes each one of us accountable for global warming – This includes air conditioner users, manufacturers, and the government."
He goes to say explain why government intervention is so important, since, as he points out, much of the real harm comes from lowering the AC down to 18ºC. However, scientifically, humans are perfectly comfortable in 24ºC. The extra degrees of cooling leads to much unnecessary power consumption – just to feel a little cooler.
Indeed, experts like Ashok are pressing for a government-mandated limit of 24ºC, to ensure lower power consumption and lower emission of greenhouse gases.
---
You may also like: Thanks to Solar Energy, This Mumbai Society Will Now Save Rs. 5 Lakh per Year on Electricity Bills
---
"The government has taken the right step on aspects of air conditioner usage. For example, to raise the settings from the existing 18ºC to 24ºC in air conditioner remotes. They are also planning to instruct air conditioner manufacturers to keep the air conditioner digital settings at 24ºC, from the present 18ºC. The air-conditioners currently sold in the country have a fixed lowest minimum temperature of 18°C. The government has to approve and implement a few more measures, listed below to achieve energy savings in air conditioners." Ashok said.
Here is what he suggests we understand and implement to do our part in saving the climate:

1. Air conditioning and air circulation are two different things.
Ensure that you switch on the fan and the air conditioner together. This will help enhance the air circulation. Running the air conditioner with the fan will help run the air conditioner more efficiently as you will feel cooler at a higher temperature setting. For example, the temperature setting of 27ºC with the fan on will feel like 22ºC. This automatically reduces power consumption.
2. Cleaner air conditioners = lower power consumption
It is important that you not just get your air conditioners periodically serviced but also ensure that the air intake filter is free of accumulated dust. This will improve efficiency and lower power consumption.

3. Augment your air conditioners thermostat
There are fittings available in the market which monitor the air conditioner's compressor saturation levels and optimises the same. This acts as a supplement to the air conditioner's existing temperature control mechanism. Costing a few thousand rupees, this has the potential to deliver around 20% savings in your electricity consumption.
4. Measure, monitor, and manage air conditioners electricity consumption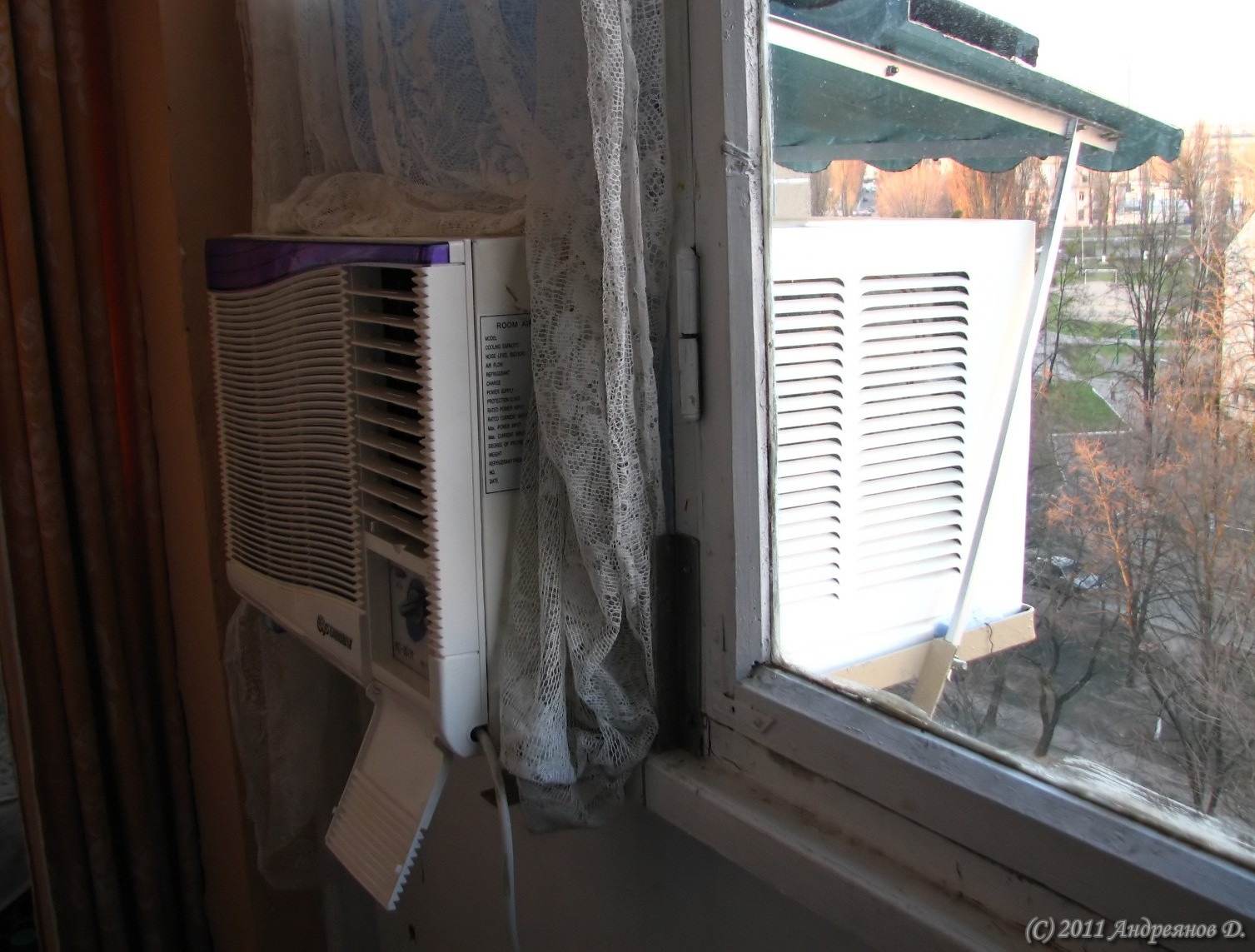 Monitoring the air conditioners power consumption using a simple meter (costing around ₹500) will give you data on how much electricity is actually consumed by the air conditioner. Looking at the consumption separately instead of the monthly-consolidated bills for the household will create awareness and lead to efficient air conditioner running practices.
5. Air conditioner manufactures must step up
Air conditioner manufacturers and dealers can evangelise the usage of a fan along with air conditioners for better cooling and efficient usage. The manufacturers can also bundle a stabiliser and a meter along with the air conditioners to ensure better power quality to the air conditioners and help consumers monitor usage. Air conditioner manufacturers can also provide a spare intake filter to the consumer.
Found these points useful? Know of some other ways to increase efficiency and reduce our monthly electricity bills? Do share them with us.
If you wish to reach out to him, do e-mail him.
Like this story? Or have something to share?
Write to us: contact@thebetterindia.com
Connect with us on Facebook and Twitter.
NEW: Click here to get positive news on WhatsApp!