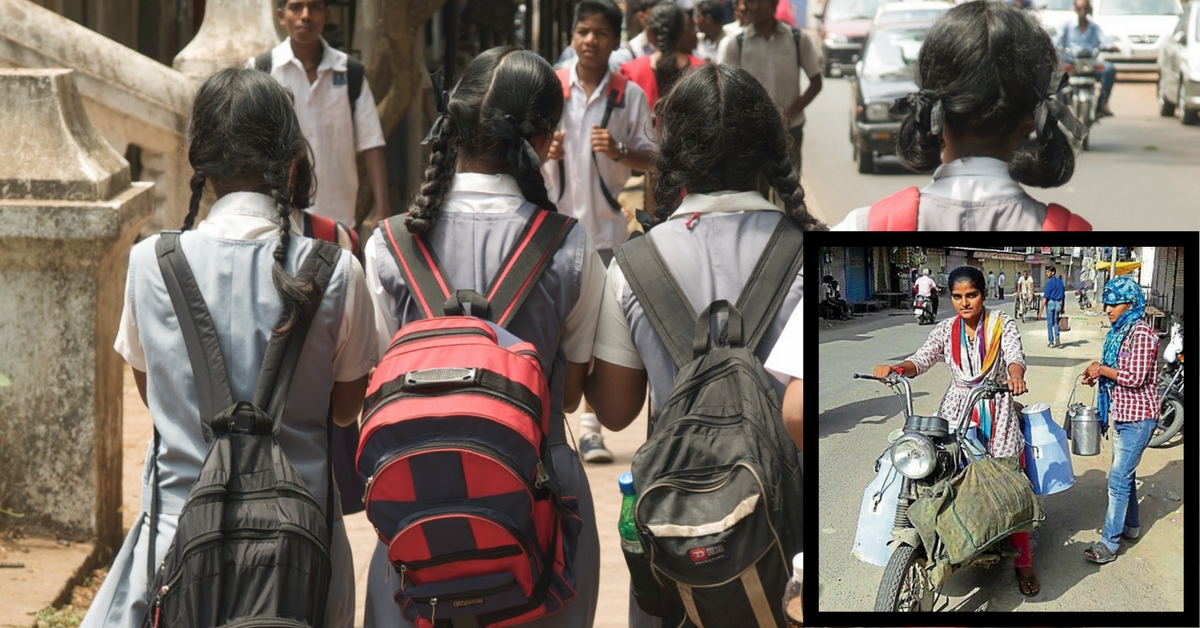 Neetu Sharma has been collecting milk from one village and delivering it to another since she was in class 8 and has been funding for her own education.
Young girls in India often face the dilemma of having their schooling interrupted. Reasons range from parents suffering financial difficulties to archetypical norms of society.
While many have no say in what it is decided for them, one young girl from Rajasthan chose to not give in and found a way to raise funds for her own education.
19-year-old Neetu Sharma has been collecting milk from one village and delivering it to another since she was in class 8.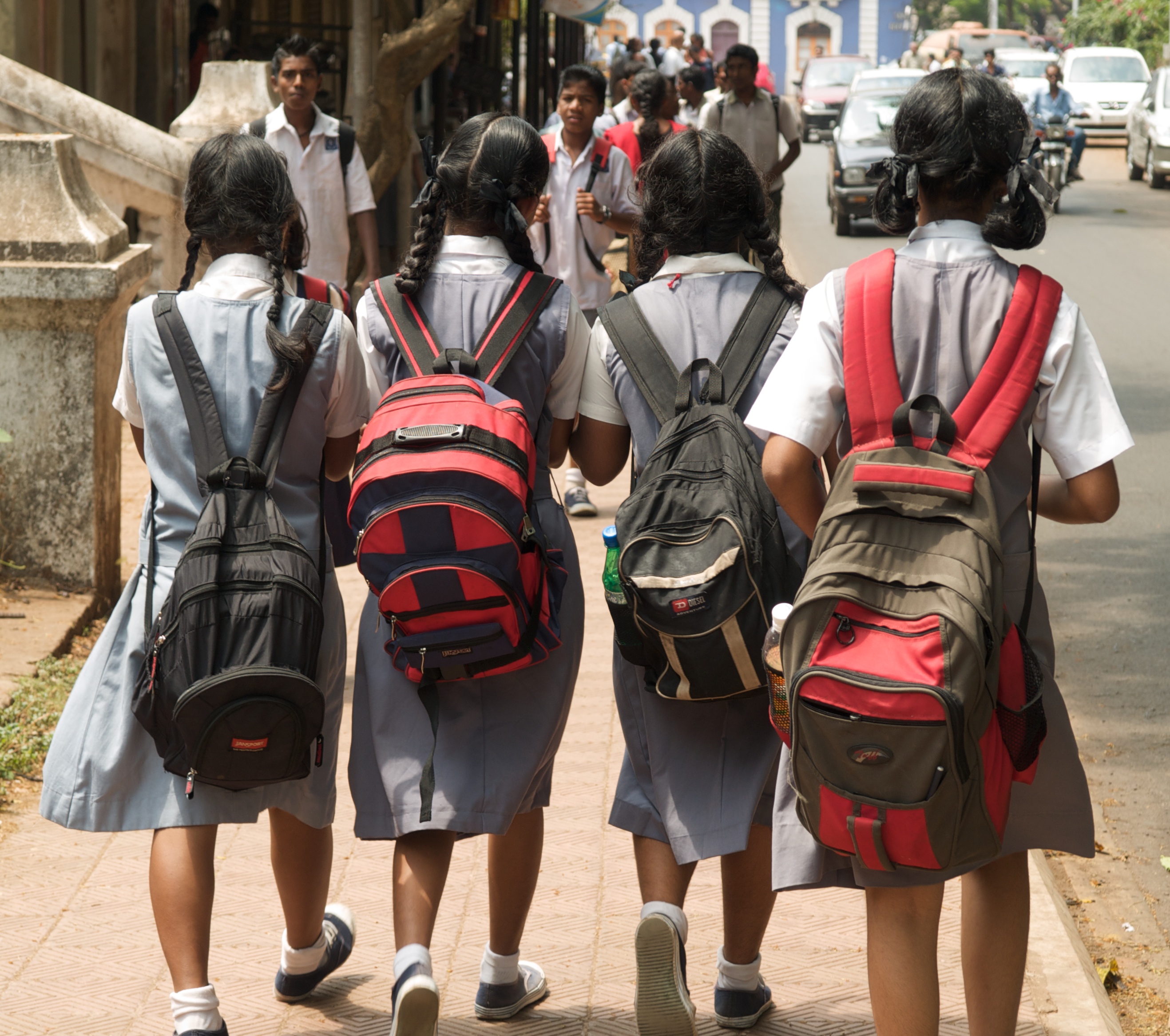 Getting up at 4 am, she travels all the way to the village of Bhandor Khurd on a moped for the collection and then heads to Bharatpur for its delivery by 6:30 am.
Helping Neetu in this is her elder sister Sushma, who rides pillion, as they go door-to-door delivering milk. Once the morning round of delivery is done, Neetu leaves her bike at a relative's home and heads for computer classes in the Rajasthan State Certificate Course in Information Technology.
In the meantime, Sushma waits at the relative's house itself. Once Neetu is done with the classes, both girls head back home by 1 pm. In the evening, they head out to the city for a second round of delivery.
All of this began when Neetu was told to discontinue her education by her father, Banwari Lal Sharma. Fortunately, this setback only led to a deepening of Neetu's ambition to become a schoolteacher.
To make up the shortfall, the little girl walked 5 kms everyday, while carrying cans on her shoulders, to deliver milk. For every litre she sold, Neetu made ₹5.
Around the same time, one of her elder sisters opened a grocery store and together the duo managed to save money and bought a two-wheeler.
Self-funding for her education, Neetu managed to clear class 10 and 12 examinations with 56 per cent and 58 per cent respectively from the Government Senior Secondary School in Maharajsar and is currently in the second year of her Bachelor's degree.
With her dream of becoming a teacher in the pipeline, Neetu intends to pursue a Bachelor of Education once she finishes her graduation.
---
You may also like: Meet the Young Turk Bringing Hope & Joy to Children of Jammu & Kashmir through Education
---
"I think there's nothing that a girl cannot do. When I began riding a bike, people in the village mocked me. My father dissuaded me from doing what I do. 'It's not right for the girls to roam around like this,' he said, but I was determined to continue my education and find funds for it," she told Hindustan Times.
Neetu is the youngest among the five sisters. While two are married, Neetu intends to carry on her delivery business until she is able to finance the weddings for Sushma and Radha, the one who manages the grocery store. They also have a younger brother, who is in class 10.
Delivering about 60 litres of milk in the morning and 30 litres during the evening run, Neetu is able to earn around ₹12,000 each month.
Had it not been for the sheer determination of Neetu towards achieving her dreams, she would probably joined the scores of young girls who end up succumbing to family and societal pressures.
Like this story? Or have something to share?
Write to us: contact@thebetterindia.com
Connect with us on Facebook and Twitter.
NEW: Click here to get positive news on WhatsApp!