How often have we looked outside a train and seen scores of poor and homeless children loitering around the platform? How many times have we wondered what happens to them, where are their families, who takes care of them, do they study, etc? Read about an organization that does more than just wonder!
Subam stays in Agra, mostly with his aunt. One day, on his way home, he happened to lose some money. The fear of getting scolded made him run away from home. A team from SATHI found him loitering at the New Delhi railway station on 22nd August 2013, and tried to find out his whereabouts. Initially he was reluctant to provide the information, but with counseling and encouragement they were able to get the details and contact his family. Subam was also not interested in studying, but the advisers at SATHI convinced him to pursue his education sincerely, and he now wishes to become a Police Inspector.
Subam is just one of over 47,000 runaway children SATHI has rescued and reunited with their families so far. Mr. Pramod Kulkarni, an alumnus of IIM Ahmedabad and the founder of SATHI, was inspired by the work done by SNDT, Pune and he decided to look around the platforms in Raichur. Mr. Kulkarni found children, lost and withered; he was disturbed and didn't just let it be. He dreamed of an environment safe and secure for these children, and thus was born SATHI, an abbreviation for "Society for Assistance to Children in Difficult Situations".
Mr. Kulkarni believes strongly that, "A child on the platform never grows up – he just ages. Longer the time that the child stays on platform, higher will he be at risk of abuse. Addictions, Sexual abuse, petty thefts and odd jobs become part of daily survival." He also feels that there is no place like home for a child and thus the child should be placed at home as soon as possible. It was in the year 1992, with this thought, that he founded SATHI and worked in a concerted manner to reintegrate "runaway" children with their families.
With years of research and work in this field, he confidently says that,
90% of children who are found on platforms are children who ran away from their homes, in a moment of impulsiveness. There would have been a fight at home, or they would have been berated or the general environment was such that it led them to take this extreme step. Once, a child has run away, the child and the family both go through the emotional trauma. In fact, the child wants to go back, but neither has the courage nor the means.
SATHI resolved to take them back to where they belong. It believes that in a society like India where the familial bonds are so strong, children, irrespective of the challenges, seek to find the lost sense of identity and belongingness which lie only in their homes. SATHI has understood over the years that a runaway child first needs to openly discuss and share the concerns due to which he/she decided to flee. Counseling is necessary but it is not merely about talking to the child, it is about engaging the child using various techniques to support the child in his/her decision and the desire to go back to the family.
By the time, it was year 2001, there were 1000 children being sent back and reintegrated with their families. Mr Kulkarni did not stop after getting the child back home, his team at SATHI would regularly check on the well-being of the child. While all of this sounds like a happy ending, there are truths and dilemmas that SATHI has to deal with every day. There are children who come from very poor families, there are also some who come from an abused environment; in such cases the SATHI Team has to decide what is best for the child. There are instances when children have been sent to Government shelter homes instead of their own homes.
The entire effort of rescuing and rehabilitating the child does not end with reuniting the child with his family. SATHI team also makes 4 follow-up calls per child per year to ensure that the child is being looked after well, and is not facing any issues that might threaten flight once again. In addition to this, they have a month-long 'home orientation programs' that encourages habitual runaways and children addicted to the streets and bad habits to clean up their act, go back to their families if right for them, and focus on their studies.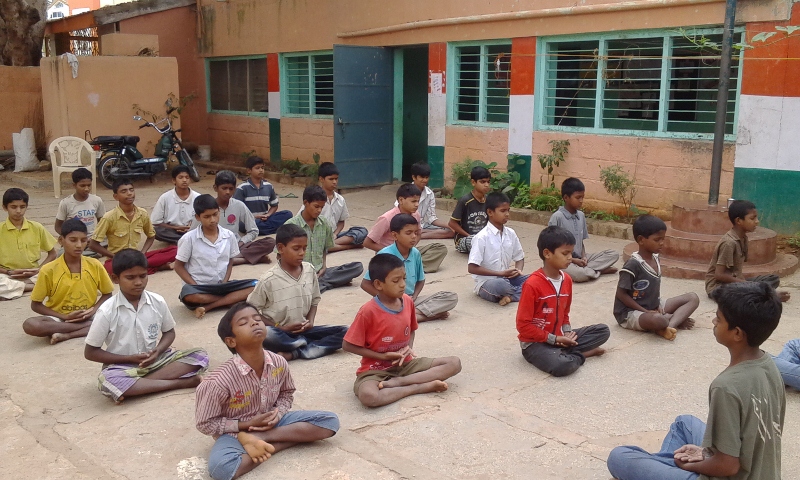 The efforts taken at SATHI to reach out to a large number of children, and the impact of these efforts, would have been limited if they had not actively involved and worked with various stakeholders, which include the railway authorities, Government homes, other NGOs and community members on the platforms and in villages. They have also expanded their operations to cover more railway stations, starting with Raichur in the first year, to Kanpur, Mughalsarai, Gorakhpur, Allahabad, Ahamadabad, Pune, New Delhi, Hyderabad, Tirupati, Yeshwantpur, Bangalore and Hubli.
The entire life cycle of rehabilitating, counseling and finally sending the child back home incurs a cost. SATHI's objective is to get each child across India placed in his/her own home and hence there have been multiple tie-ups with NGOs pan-India. The Government of Karnataka, Government of Maharashtra, Infosys Foundation, Sir Daraboji Trust are some of the major contributors to SATHI. Mr Kulkarni's voice beams when he talks about his future plans. He says that there is so much and more to do in this area. He mentions that there are about 80,000 children found on platforms every year, and to get them proper shelter and care requires 25 crores annually.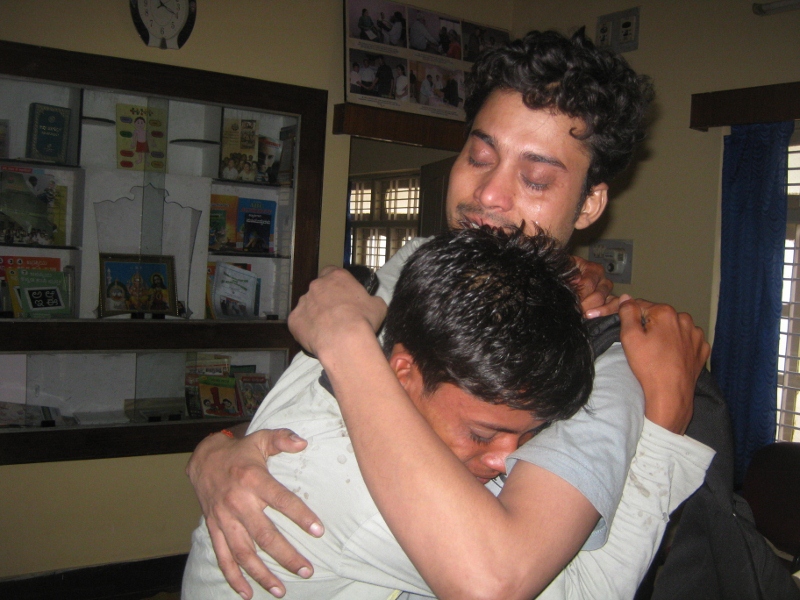 From the time Mr. Kulkarni completed his masters in management, he has had a strong inclination towards the development sector. He talks fondly about the immense satisfaction that he gets each time a child is reunited with his/her family. What is most heartening is that thanks to the efforts of his and his team at SATHI, most of these children now have dreams of studying hard and becoming doctors, teachers, engineers and police officers. We hope that SATHI continues to enrich many more such dreams and help them blossom into reality.
Neha Dua is a graduate from St Stephen's College, Delhi and completed her MBA degree from MDI, Gurgaon. She is currently working with a large Indian MNC bank. She is an avid reader, dance enthusiast and likes to write. Her personal blog can be accessed at:
www.allexpressions.blogspot.com
. In her pursuit to write beyond her personal experiences, she has volunteered to be a writer of happy and inspiring stories of The Better India.
We bring stories straight from the heart of India, to inspire millions and create a wave of impact. Our positive movement is growing bigger everyday, and we would love for you to join it.
Please contribute whatever you can, every little penny helps our team in bringing you more stories that support dreams and spread hope.