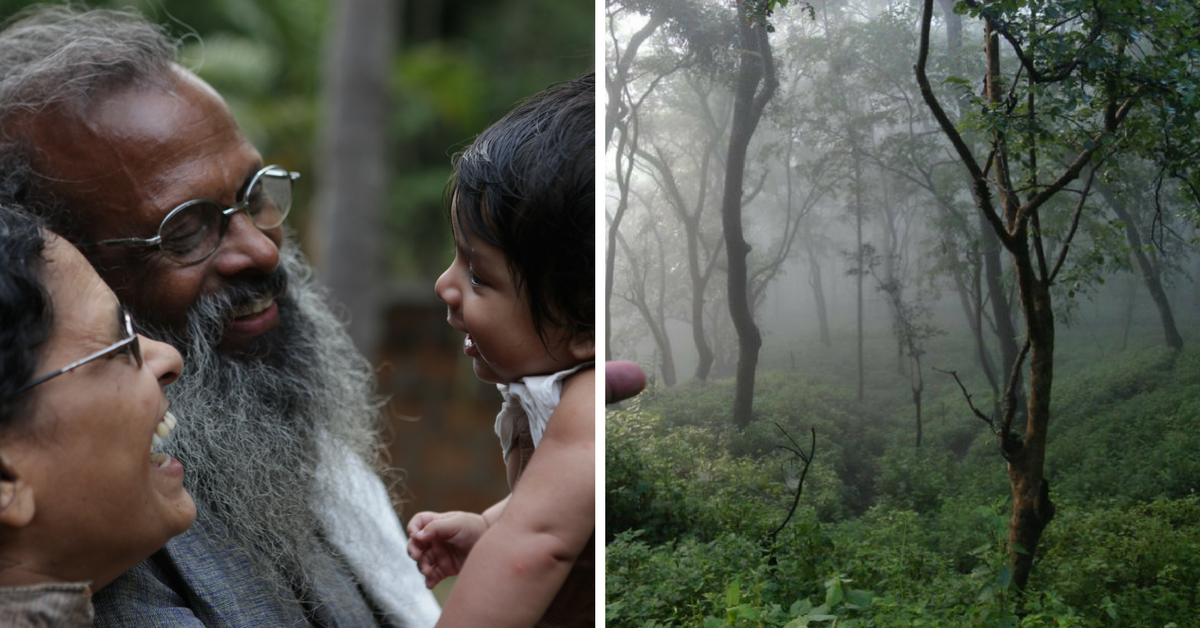 Sarang Hills is a repository of knowledge gathered over 30 years of saying no to formal education, living close to nature and learning from everyday life.
Thirty-six years ago, Gopalakrishnan and Vijayalekshmi decided that their yet-to-be-born child will not go to school. As government school teachers, they were themselves disillusioned with the limitations of formal education and how it left children unprepared to deal with life.
They dreamt of a school environment that is close to reality- open, democratic and with fluid boundaries.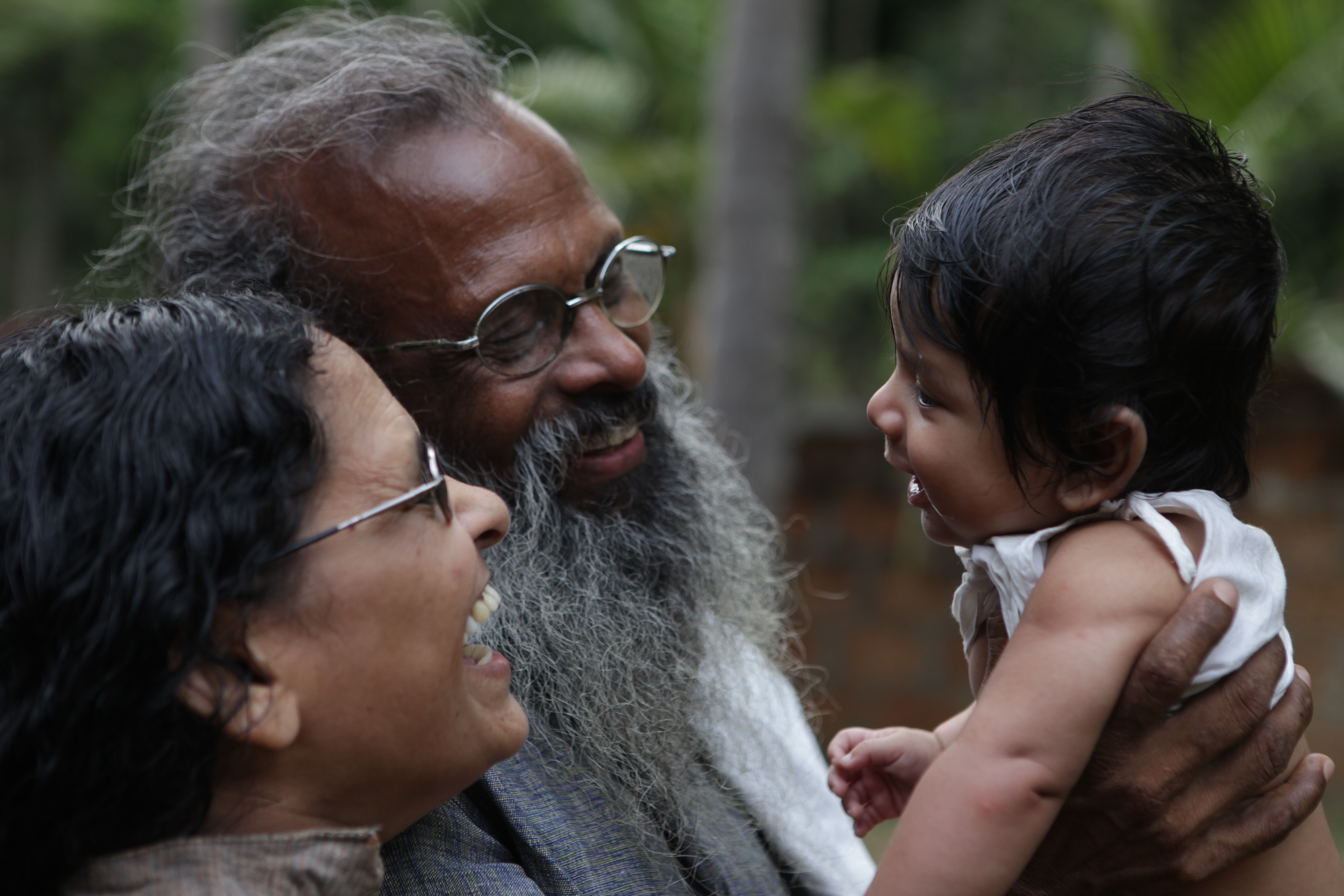 This dream school, which they fondly named Sarang, was to be nothing like what traditional schools were – no certificates, no rote learning, no 'one-size-fits-all' curriculum.
In 1994, the couple quit their jobs and started working on Sarang. Their first student, naturally, was their son, Gautham. Slowly, a few other children also joined – from close families, neighbourhood children from poor families and dropouts from regular schools. These kids were introduced to each other not as classmates, but as brothers and sisters.
Instead of staring at black boards, the children set off their learning on a massive canvas – a barren land that Gopalakrishnan and Vijayalekshmi bought in Attappady, near Palakkad, Kerala.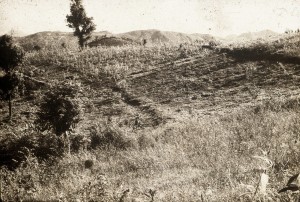 Their land, starting with one acre and later adding some 12 acres, stands on the slope of a hill, degenerated and eroded of topsoil. There were very few trees, and the only water source had dried out completely. But this would be a perfect place for the children to learn about life and survival.
The children of Sarang, friends and well-wishers joined Gopalakrishnan and Vijayalekshmi in their dream to revive the land. The task was by no means ordinary or easy. While their neighbours gave up their battle with the harsh terrain and left the hills, the Sarang family stayed on the hilltop, determined to bring greenery back to the hills.
They earmarked a major portion of the land to create a forest, and in the rest, they would build their house and grow their food. They built their house with their own hands, using mud, thatching grass, and bamboo.
They built check-dams in the watershed, dug out percolation-pits and mulched heavily to protect the land from soil erosion and to conserve water.
One of the most important tasks at Sarang was to protect the land from forest fires. The children's army surveyed the land, ensuring that the agave fences and fire boundaries were intact, and all possible triggers of forest fires were put off. All vegetables, fruits, and grains that were needed for Sarang was grown right there on the land using natural farming methods. A lot of thought went behind what would be grown so that the soil could be naturally enriched.
The hands and brains of the children of Sarang came together in all these activities.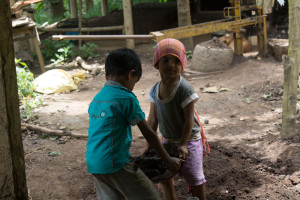 They learned their physics, biology, geography, mathematics, chemistry and environmental science by seeing, feeling and doing. They also learned language, art and culture and expressed themselves through a medium that they chose and loved the most.
The work on the once-barren hill started showing tremendous results. Within 15 years Sarang Hills turned into a lush green forest – abundant in water, birds and animals.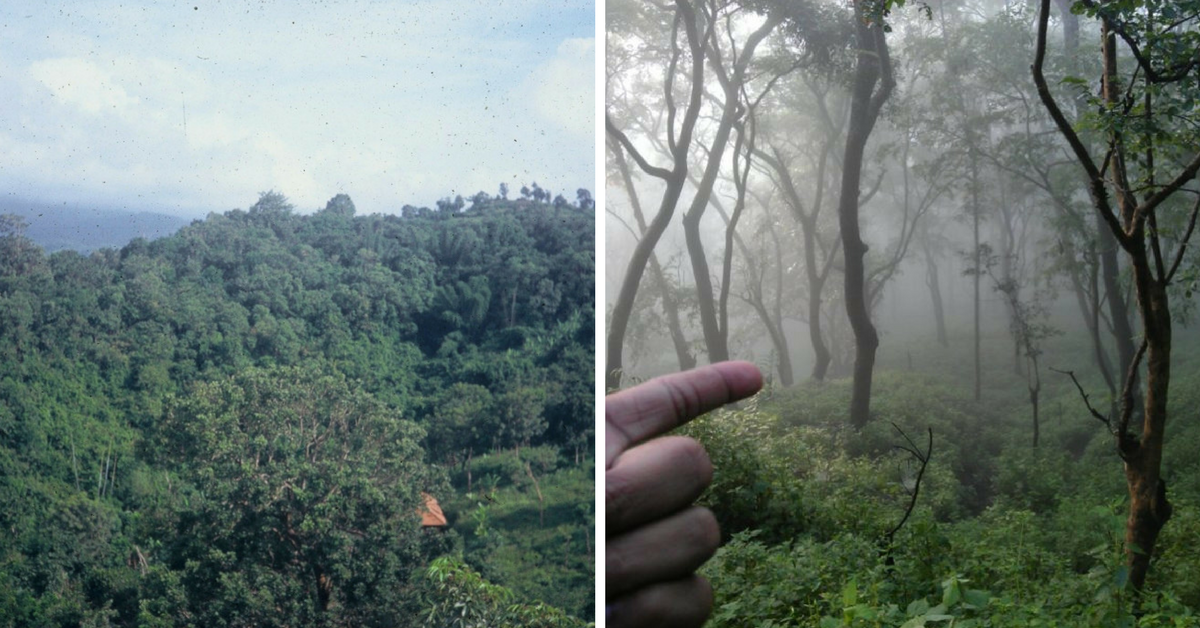 Barking deer, mouse deer, rabbits, squirrels, hedgehogs, civets, snails and some rare species of frogs also became dwellers of Sarang Hills.
But the children who started this work could only be part of it for two years. By the end of 1995, the 50 odd children who learned at Sarang had to discontinue their wonderful journey. The Sarang dream was rocked as it became financially demanding for the couple to run the school. Internal issues with the staff also crept in. Within just two years of functioning, the family found themselves deep in debt, and they were forced to shut down the school.
Shutting the school down was deeply hurtful, not just for Gopalakrishnan and Vijayalekshmi, but also for the children. But Gopalakrishnan and Vijayalekshmi truly believed in the Sarang dream which they kept alive through Gautham and later his little sisters, Kannaki and Unniarcha. They continued to live in the hills, experimenting and nurturing the Sarang way of living and learning.
Gautham, who is 36-years-old today, did not go through formal schooling throughout his life. Gautham says, "I saw other children going through the pressures of school while I found myself curious to learn. When I was just 10-years-old, I stayed away from home with my cousin to learn the martial art of Kalaripayattu. We were on our own, cooking our food, washing our clothes and being responsible for each other. Out of curiosity about how a radio works, I became an apprentice at a local radio shop. I cleared the amateur wireless operator's exam at the age of 14 and became a Ham Radio hobbyist".
---
You may also like: An Incredible Story of a Family That Made a Forest, an Eco-Village and Lives Medicine-Free
---
At home, there were always visitors keen on debate and conversation, which further strengthened Gautham's outlook. "My parents did not keep me away from these discussions though I was only a child. I got to hear various perspectives. Also, life was busy with engrossing activities and learning at the farm that there was simply no time to miss school."
For many years, the debt incurred by the school continued to trouble the family. To repay the debt, Gautham took up a full-time job with Organic Farming Association of India in Goa where he could use his experience from Sarang. He also underwent courses in web development which came in handy in turning into a freelancer. Meanwhile, Kannaki and Unniyarcha wanted to learn classical dance, and the parents decided to move with them to a town where they could find professional teachers. Sarang Hills became silent, but thankfully only to return with more vigour.
Though Gautham's job kept him busy, his heart felt the pull of the unfulfilled dream of Sarang School. During this time, Gautham got married to Anuradha, an engineer who was also enchanted by Gautham's wish to reclaim Sarang School.
In 2013, after repaying their debts, Gautham and Anuradha, moved back to Sarang Hills. They are rebuilding Sarang now, with the aim of developing it into a rural university that disseminates the knowledge that the family has gathered over the last thirty years.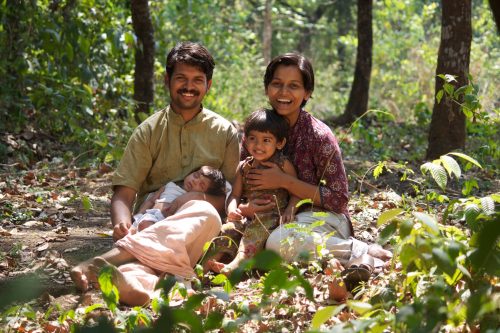 Sarang today is facilitating alternate education for children across the country and the world. The students are not necessarily physically present in Sarang. No regular classes happen here like in conventional schools. "Parents who seek alternatives to conventional schooling methodologies bring their children here regularly. Through regular camps and workshops, we equip parents to become facilitators of open learning for their children and nudge children to learn out of their own curiosity. We encourage parents and teachers to start their own schools since we have no wish to make Sarang into another centralised solution. We believe in decentralisation. We support parent groups in forming curriculum, activities, etc.", says Anuradha.
Apart from the educational focus, Sarang is also an eco-zone.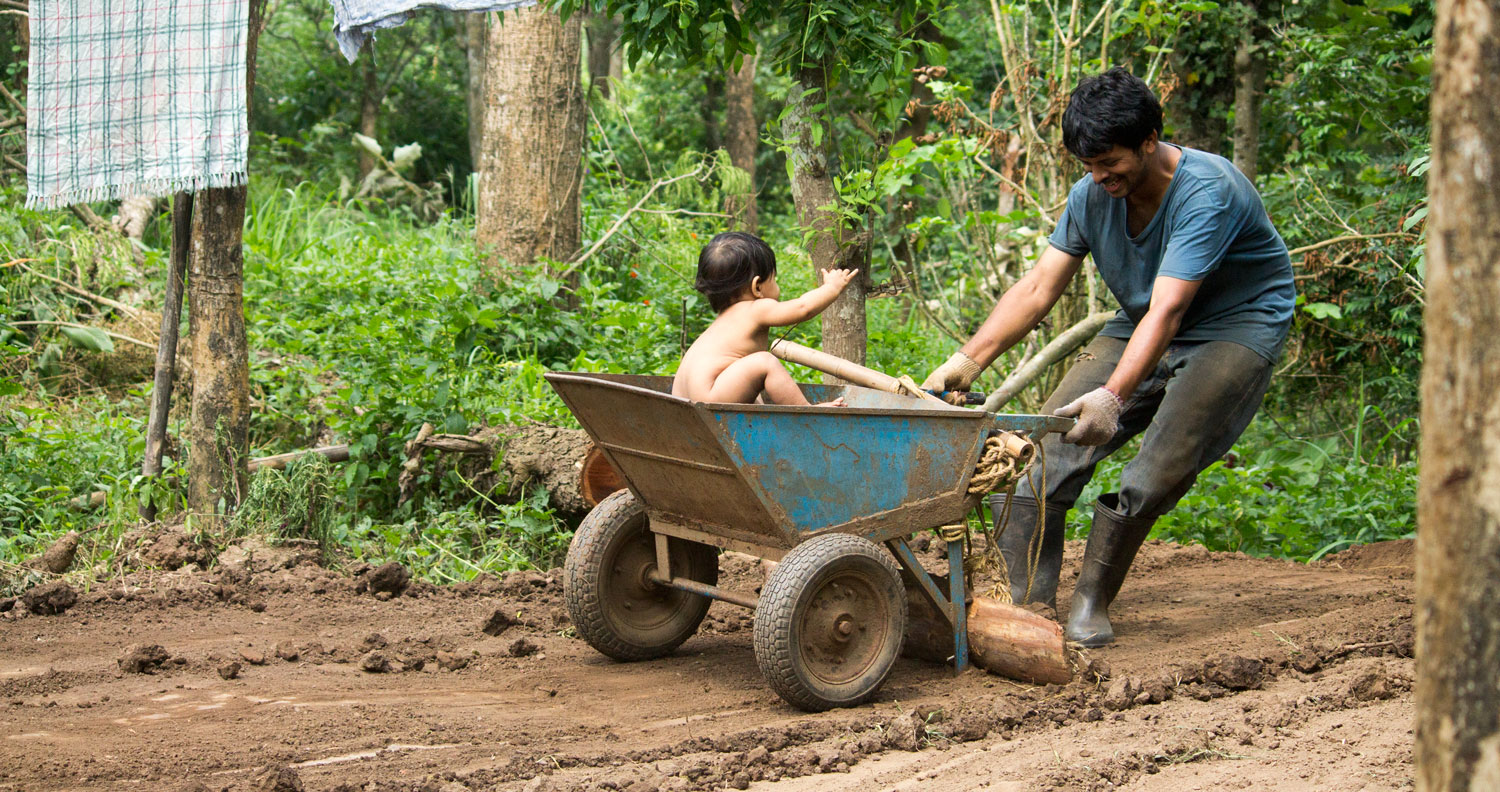 Sarang runs completely on solar power. Food is cooked on a specially-made fire stove, and all waste is composted. They have dug out soil pits for toilets, where faeces get covered with soil and ash, which later becomes natural fertilizer for the soil. The buildings that one sees in Sarang are built by students, their parents, volunteers and by Gautham's family.
The structures are made out of mud, bamboo and wood – all available in and around the campus.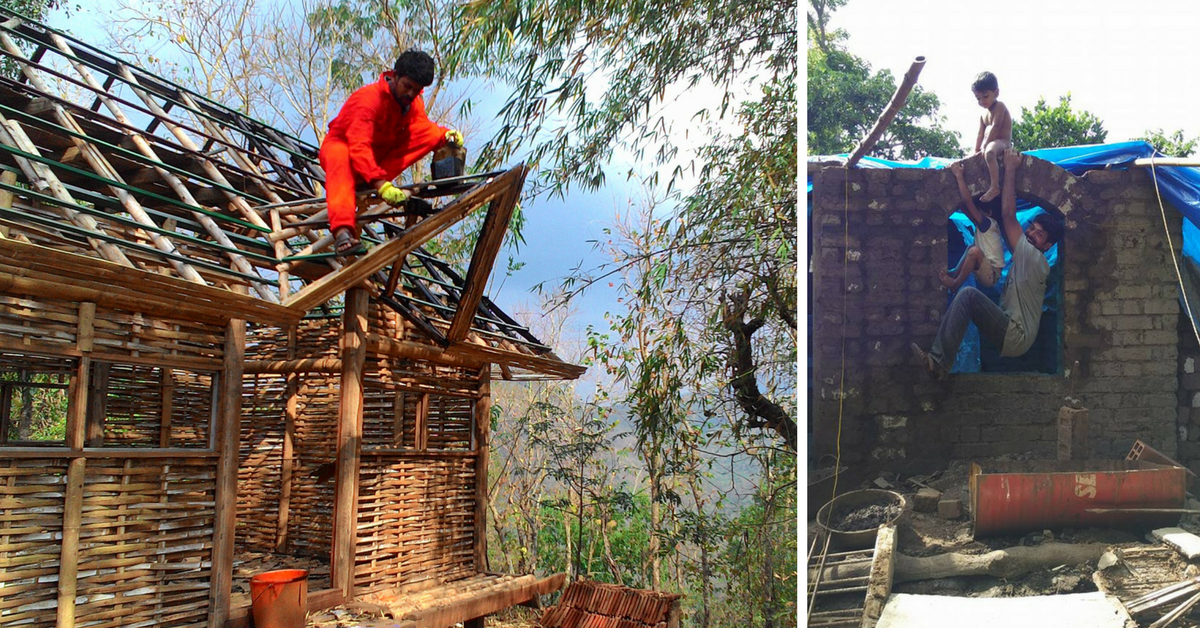 As they are actively learning and experimenting on natural architecture, they are limiting the use of concrete and modern building materials to a bare minimum. Natural farming, forest conservation and water conservation also continue, like in those times when the family first settled here.
Gopalakrishnan and Vijayalekshmi are now witnessing many children learning the Sarang way, including their own grandchildren – Gautham's three kids.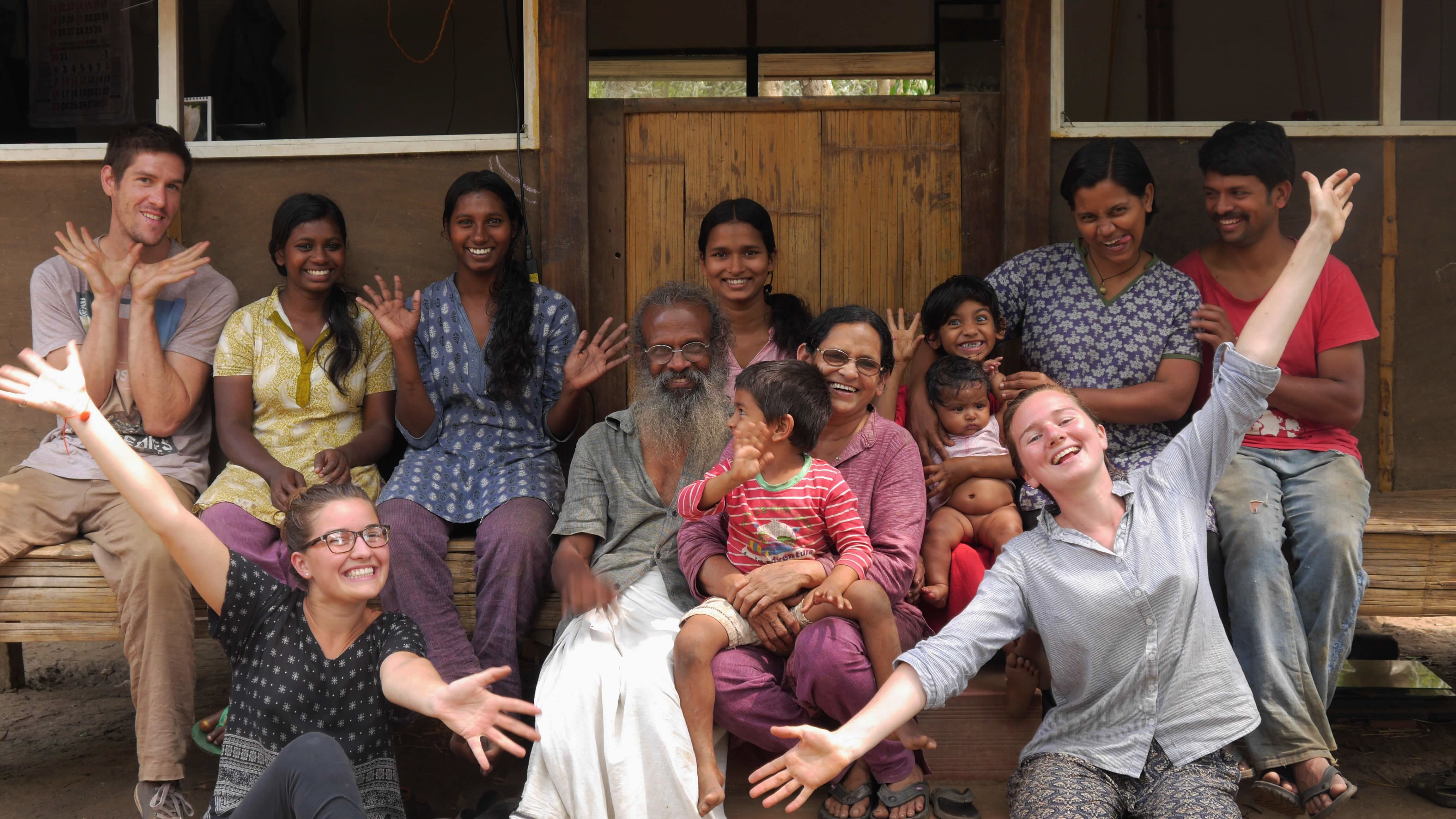 Their idea has survived the test of time, and the school of their dreams is finally coming alive, slowly but steadily.
If you wish to visit Sarang Hills, please write to Gautham at saranghills@gmail.com and check for a mutually convenient time before going. Visit www.saranghills.in
Like this story? Or have something to share? Write to us: contact@thebetterindia.com, or connect with us on Facebook and Twitter.
NEW: Click here to get positive news on Whatsapp!
We bring stories straight from the heart of India, to inspire millions and create a wave of impact. Our positive movement is growing bigger everyday, and we would love for you to join it.
Please contribute whatever you can, every little penny helps our team in bringing you more stories that support dreams and spread hope.