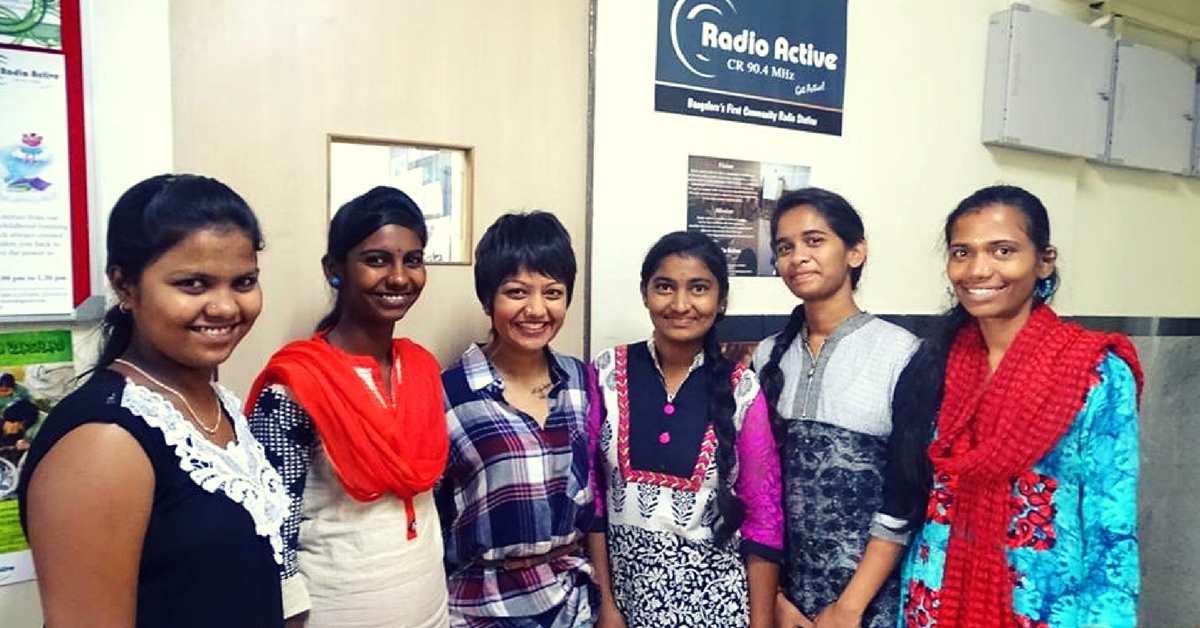 Bengaluru-based DEFY Project's unique fellowships will let young women pursue cherished interests for a year, monthly stipend and expert mentorship in hand!
Bengaluru-based Project DEFY is currently raising funds to finance a Fellowship that will provide six young women stipends, mentorship and resources to realise their dreams.
A small group of young women had gathered at the Radio Active CR 90.4 MHz's office one afternoon. Rapid-fire Kannada flew about inside the small circle as the members simultaneously looked around the station spaces, instinctively absorbing details about this new workplace. This has become a habit by now, this employment of a keen eye wherever they go.
These young women are part of Project DEFY (Design Education For Yourself), a learning initiative that aims to subvert the conventional education industry norms by providing a free-wheeling space where youngsters can gather, explore, and learn using the power of the Internet. Absent here are restrictions of textbook syllabi, rigid class layouts, gender differences, age gaps, and socio-economic standing. If you are curious to learn, you are in.
Megha Bhagat, one of the co-founders and enthusiastic spokespersons of Project DEFY, was accompanying the group that day. She revisited the paths that led to the non-profit organization's establishment and its current round of growth.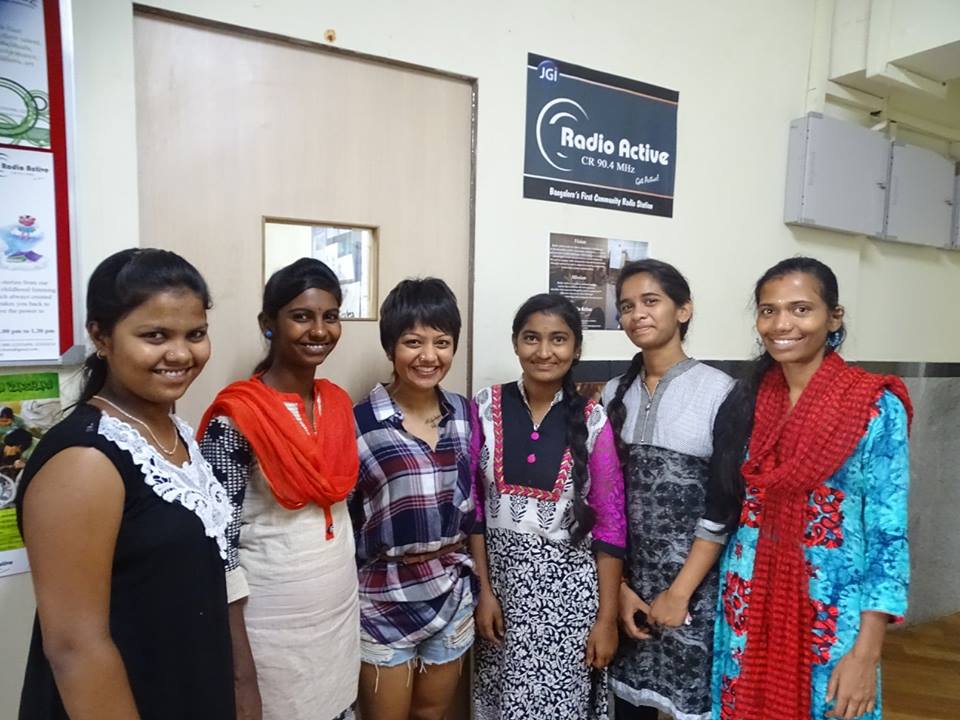 Project DEFY began in 2014, though like most ideas, the germination of the idea happened much before that fact. This was soon after Abhijit Sinha, a qualified engineer, got disillusioned with his corporate job reality, quit, and started gravitating towards what has continued to inspire him – facilitating community-based, explorative, and peer-to-peer learning.
The foundational inspiration for Sinha came from the Jaaga Farmhouse course being held in Banjara Palya in Bengaluru, which encouraged self-learning by providing an accessible space. Sinha would hang out at the nearby paan shops and would often find government school children, mostly boys, hanging out around him curious about his phone and the games he played on them. Smartphones were still a rarity there, but Sinha noticed a remarkable level of technical intelligence among these young students.
Soon a space was created to make something of these obviously unexplored talents of the youngsters. Some refurbished laptops were brought in, the Internet was hooked up, and the students were encouraged to explore more on bigger screens. Sinha became a catalyst, sitting about and not interfering.
"It was the breaking of the hierarchy of education," Bhagat says. "That is how the society is structured, but it broke here. All Abhijit was saying was, here is the space, here is your access, and you don't have to worry about paying for this access." And it worked wonders; within three months the students were bringing in their friends and even their grandparents to the space!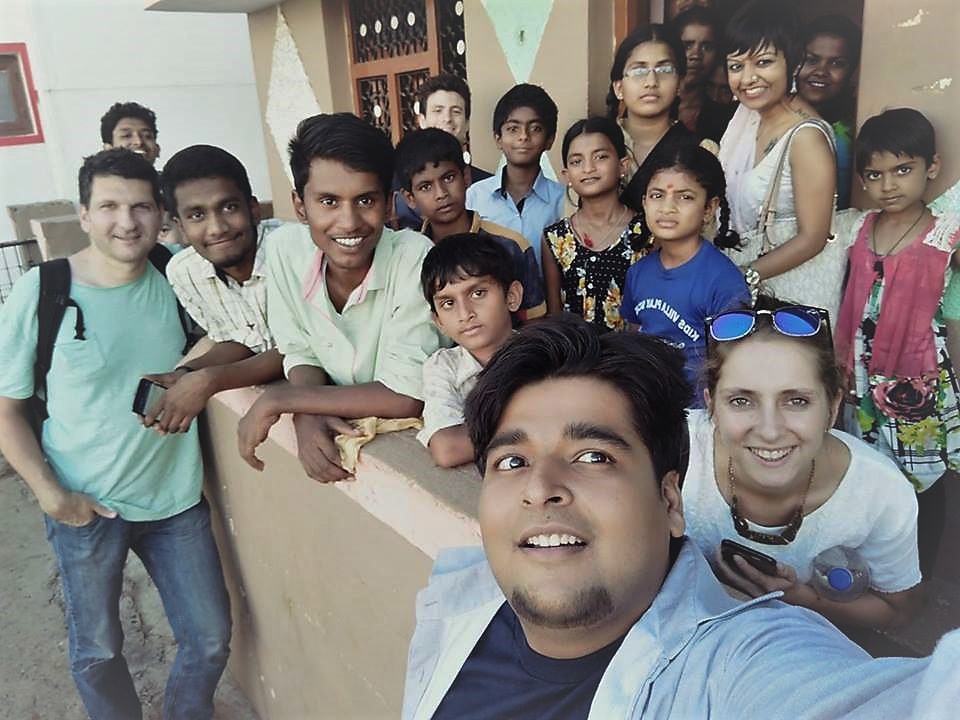 Sinha met Bhagat in mid-2014 at a social impact hackathon, and their partnership began from there. She was just out of her only job and was looking for more meaningful, more independent work, and this project sounded fascinating to her. She got in and took over the fundraising side of things. A third partner, Arvind, got in this while too. Today, Project DEFY's 'nooks' work with marginalised communities in rural Karnataka, Mangaluru, as well as a refugee camp in Uganda.
The Waking Dreams Fellowship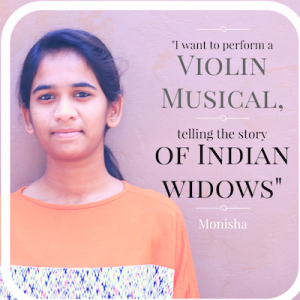 Bhagat has recently been knee-deep in promoting Project DEFY's newly-launched 'Waking Dreams Fellowship', which will provide financial, material and mentorship support to 6 young women through the course of one year. The fellows will be afforded the freedom to pursue one dream activity of theirs with no strings attached, a privilege few of us can imagine being provided.
This autonomy of choice has meant that the young women have dared to look beyond their inhibitions and conditioning to aim for an impressive range of activities, including belly-dancing, playing the violin, and film-making. There is a strong need for personal expression shining through these choices, a crushing of the gender disparity that is not always obvious. These young Fellows have stories to tell, grievances to air, and a pressing need to build awareness about their peers' every day realities.
The hope is to realise personal hidden potential and, in effect, inspire more groups of women to come forward and peep out of the conventional boxes forced upon them.
"We see this as a natural growth path for DEFY," says Bhagat. "The idea is to support a dream that these women have right now; it doesn't have to be a life goal. We are very cognisant of the fact that ideas change, goals change, so we want to focus on what they want to do now." The Fellows will be women who are between 18 and 25 years-old, and will be provided a small monthly stipend through the year so as to cut out any need for parental dependence. Project DEFY will take on the responsibility of providing them with the relevant resources and technical support, as well as of connecting them to women mentors who can guide their way. The per-Fellow financial support estimate is INR 1.2 lakhs. "This is seed money to get them kick-started. The idea is not to provide some end-to-end, flamboyant support," Bhagat says.
The Waking Dreams Fellowship is a small effort at realising the world where women can boldly experiment with their talents and find a sisterhood of support around them. As Bhagat says, every idea that will emerge from this Fellowship will ultimately aim to involve more women into the fold.
The Waking Dreams Fellowship holds the potential of redefining the lives of these young women. If you wish to donate, mentor, or participate in any way possible, you shouldn't wait!
Written by Shruti Sharada.
If you wish to donate towards this initiative, please visit here.
Read up more about the fellowship here.
Listen to Megha Bhagat's interview with Radio Active CR 90.4 MHz here.
Like this story? Or have something to share?
Write to us: contact@thebetterindia.com
Connect with us on Facebook and Twitter.
NEW: Click here to get positive news on WhatsApp!