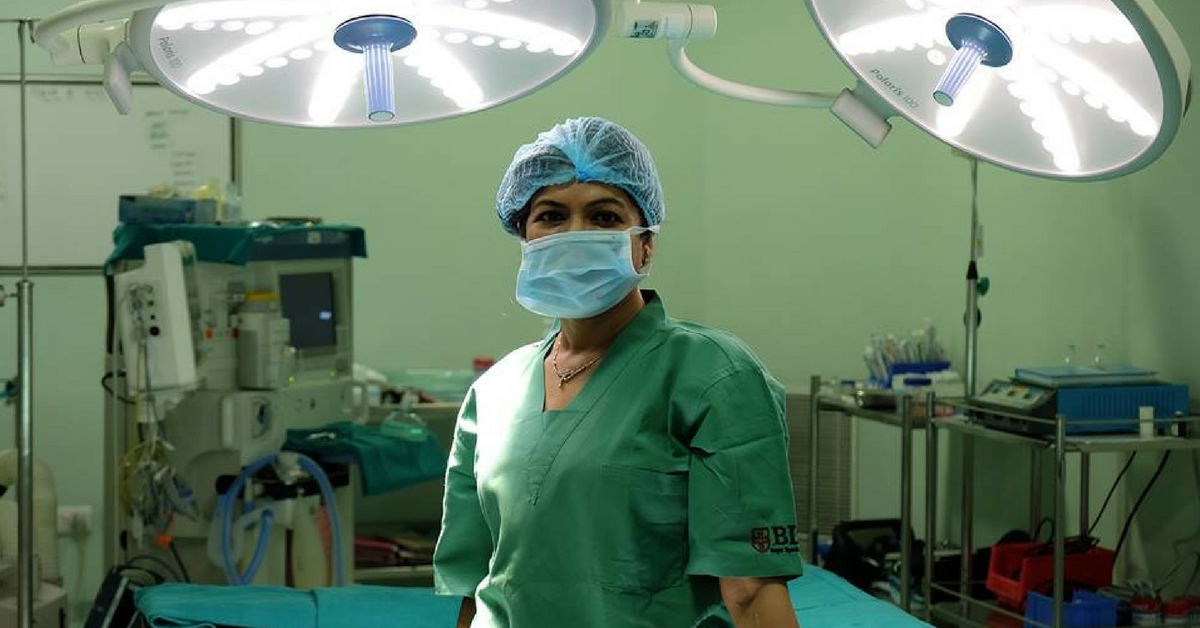 Caring practitioners, competent hospitals, a concerned media and conscientious citizens can inspire new behavior and a new era
A shrill sound broke through my sleep dulled senses.
"Ma'am, we will have to do an emergency liver transplant. She is about 32 weeks pregnant.'
Liver transplant for a pregnant woman was rare and dangerous. To add to our woes she was in fulminant liver failure , unconscious and on a ventilator . Fortunately she had a donor. Her husband!
A marathon to save her life started in the wee hours. A fast caesarean to deliver the baby, and the patient was taken over by the transplant unit. Lord Ganesha, the first successful transplant was smiling benevolently.
Two decades back when I was completing my post graduation, such patients travelled miles from their villages to a medical college in hope, yet they were unceremoniously bundled into the septic labour rooms.
To deliver such patients was a definite 'no'. The liver had to improve before we added the stress. Unfortunately most didn't recover from the twin onslaught of pregnancy and liver failure.
Since then so much has changed.
Safer anaesthesia and better antibiotics have revolutionised the surgical world. Medical concepts have changed along with technology. Timely caesareans allow rapid recovery of liver functions and improves the prognosis in many cases.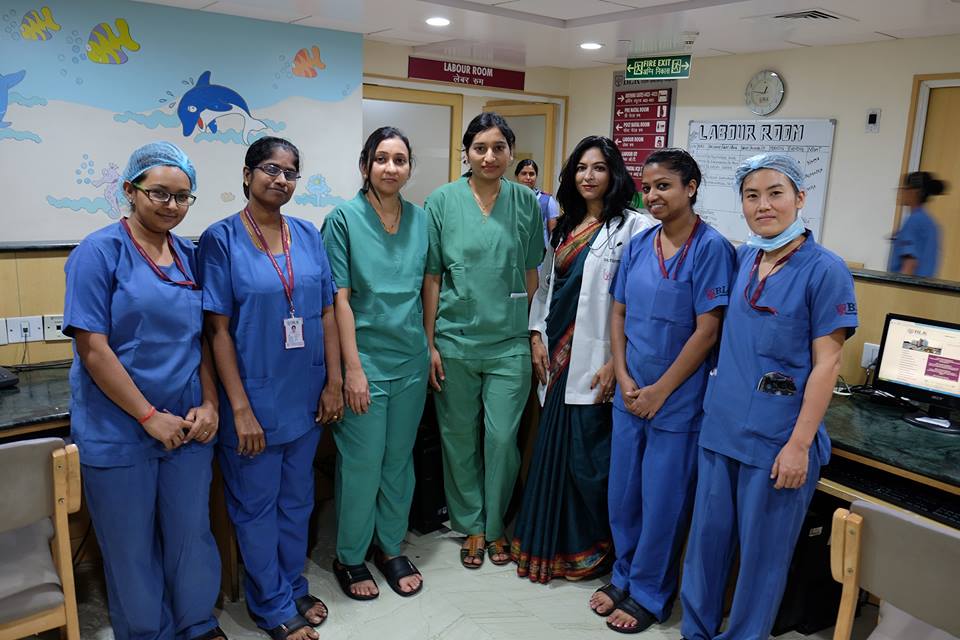 Though organ donation needs to overcome cultural taboos and prejudices and people still die waiting for a donor but over the years remarkable progress has been made in transplant medicine.
The last two weeks saw two post -transplant patients successfully carry their pregnancy to term and have a safe delivery with no infections despite being on immunosuppressants. Technology has radically changed safety profile of drug molecules and alongside the lives of patients.
I was more impressed by the donor. With your wife fighting for her life and children in a relative's home, it wasn't an easy task to donate a major chunk of your liver and volunteer to land up in the ICU. His sacrifice could very easily go waste.
He stood in stark contrast to the husband of one of my patients about whom I had written in my book. Inspite a haemoglobin level of 3 gm, he refused to admit his wife and transfuse blood. It was the duty of her brothers to donate blood. Of course she went into labour before help arrived. Her heart could not cope up with the stress of labour. However this man remained unapologetic rather than lamenting about it not being easy any longer to get married in villages.
It wasn't only the liver patients, we were now successfully delivering the dreams of many couples struggling with nightmarish diseases. A patient conceived after ten years of marital life but six months into gestation and her kidneys failed. A termination loomed large but timely dialysis prolonged her pregnancy to a time the baby could be safely delivered.
The dreaded heart diseases which any surgeon was wary of touching were giving way to giving birth with confidence. As a child I knew of this aunt who had a rheumatic heart disease. She didn't marry because she feared she would die during child birth.
It is ironical that years later the person she was supposed to marry died while she still lives a life alone but happy.
Thanks to the availability of safe anesthesia and generous use of caesarean section, the once fatal heart diseases, obstructive lung diseases have had successful pregnancies and good outcomes..
Pregnancy induced hypertension, a leading cause of maternal mortality is better controlled and timely delivered, reducing the incidence of the dreaded complication, eclampsia. The obstetrical units are more equipped and confident to control even that.
We hardly get to see obstructed labour causing non-healing fistulas in the urinary tract or arrest of after coming head in cases of breech presentation. In my PG days our teachers were well versed to carry out destructive operations.
Thankfully the situation doesn't arise commonly now. And ironically these surgeries are becoming a lost art.
Another thing that has revolutionised obstetrics over the years has been ultrasound. It is an indispensable tool for monitoring pregnancy and has single handedly improved the outcomes in obstetrical units. With the sonologist detecting anomalies incompatible with life we have been successful in interrupting these pregnancies in the early months itself. The last time I saw a 9 month pregnancy with anencephaly , where the head was not formed above the eyebrows was 10 years back!
There was a time when such women were labelled witches for giving birth to monsters.
The same ultrasound has been used to skew our gender ratios but that's because of the skewed mentality of people, which is slowly but surely changing.
The fascinating progress in the field of Radio diagnosis has simplified medical diagnosis , making a tremendous impact on the lives of people.

Highly equipped nurseries that we have now has saved babies as low as 600 gm and as small as 25 to 26 weeks of pregnancy.
Majority of these babies have grown up without any disabilities and deformities. As a senior resident in the early 2000s I remember performing an emergency caesarean in the middle of the night for a 28 week pregnancy yet the baby could not survive. Thankfully we are able to sustain majority of such lives now.
A good blood bank remains undisputed, the life line of any obstetric unit.
A haemorrhage is a major cause of maternal mortality in our country but the deaths have been brought down by the tremendous advancements in blood banking and availability of blood components.
If only for timely referrals and some preparedness , we can save many untimely loss of young lives. Availability of good blood banks even in remote areas should be the top priority.
The number of young girls thronging to the clinics is a reflection of changing behaviour patterns.
When I was a child, hushed voices talked about young girls getting pregnant. Fear and the need to be discreet often took them to dark corridors. I contrast this with the number of girls coming to clinics with complains other than pregnancy too , candid about being in a relationship, asking for contraceptive advice. With an identity card now essential for an ultrasound , these girls are bold enough in getting an abortion all on their own. The 'over the counter' availability of potentially serious drugs like those for medical abortion and emergency contraceptive pill is fraught with dangers yet its utility has surpassed all odds.
An abortion is not a method of contraception and we are far from achieving the ideal couple protection rate but even a small step in the right direction can take us miles ahead.
Medical abortion drugs have brought down deaths from unsafe abortions. Though quacks still botch this up yet it has made abortions simpler and more accessible.
Women were once destined to suffer the curse of being childless. Stress and unbalanced equations complicate our lives. People choose to marry late, and infertility is on a rise.
IVF units have been a boon to dejected couples , even those above 40, and have saved many marriages.
Obstetrics is an unpredictable branch. All pregnant women are at risk of developing complications during pregnancy and labour. About 5 women die every hour in India from complications developed during childbirth. Many complications cannot be prevented and most complications cannot be predicted. It is only quality ante-natal care and an efficient referral system that can make the difference.
The progress story is definitely more urban but over the years , the Government of India has taken many initiatives like the Janani Suraksha Yojna, Jananni – Shishu Suraksha Katyakram and the Pradhan Mantri Matritva Surakshit Abhiyan to take medical aid to where where it matters the most.
The key to the progress of any country lies in reducing its maternal and child mortality and morbidity. The high figures point towards lacunae in health care system. Remember, it is not only diseases that are making mothers and infants die but poverty and economic disparity. The Gorakhpur tragedy is a glaring example of how things can go wrong in India even in the seventh decade of independence.
But let's not allow gender bias and narrow mindsets to tarnish the progress made in medical fields.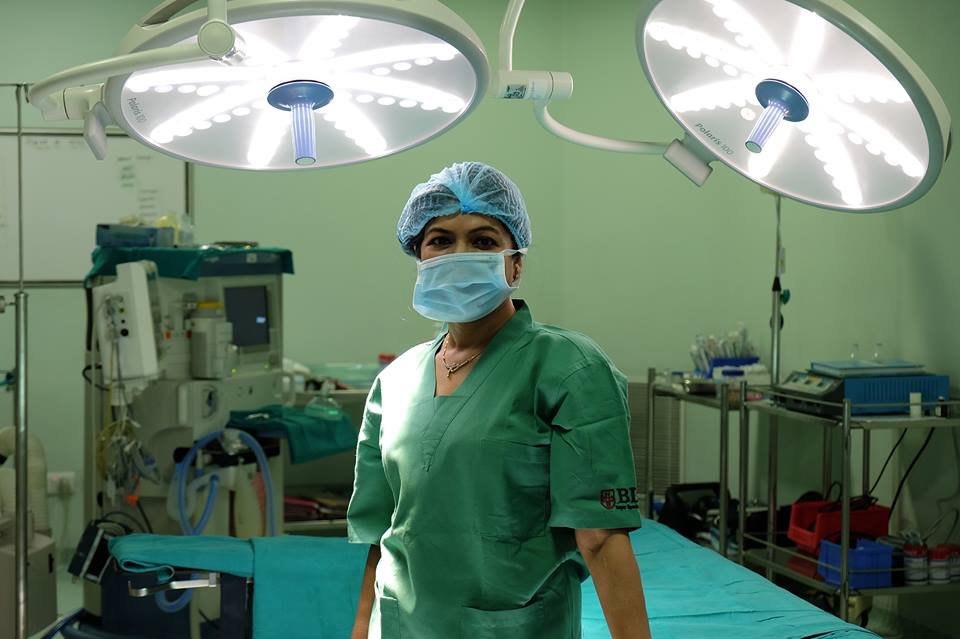 We still have underachieved goals and the ride is bumpy but every life that opens its eyes in my labour room and the misty eyes of the parents that greet me make me proud of the distance that we have covered.
Caring practitioners, competent hospitals, a concerned media and conscientious citizens can inspire new behavior and a new era.
Jai Hind!
Like this story? Or have something to share?
Write to us: contact@thebetterindia.com
Connect with us on Facebook and Twitter.
NEW: Click here to get positive news on WhatsApp!
We bring stories straight from the heart of India, to inspire millions and create a wave of impact. Our positive movement is growing bigger everyday, and we would love for you to join it.
Please contribute whatever you can, every little penny helps our team in bringing you more stories that support dreams and spread hope.
Tell Us More