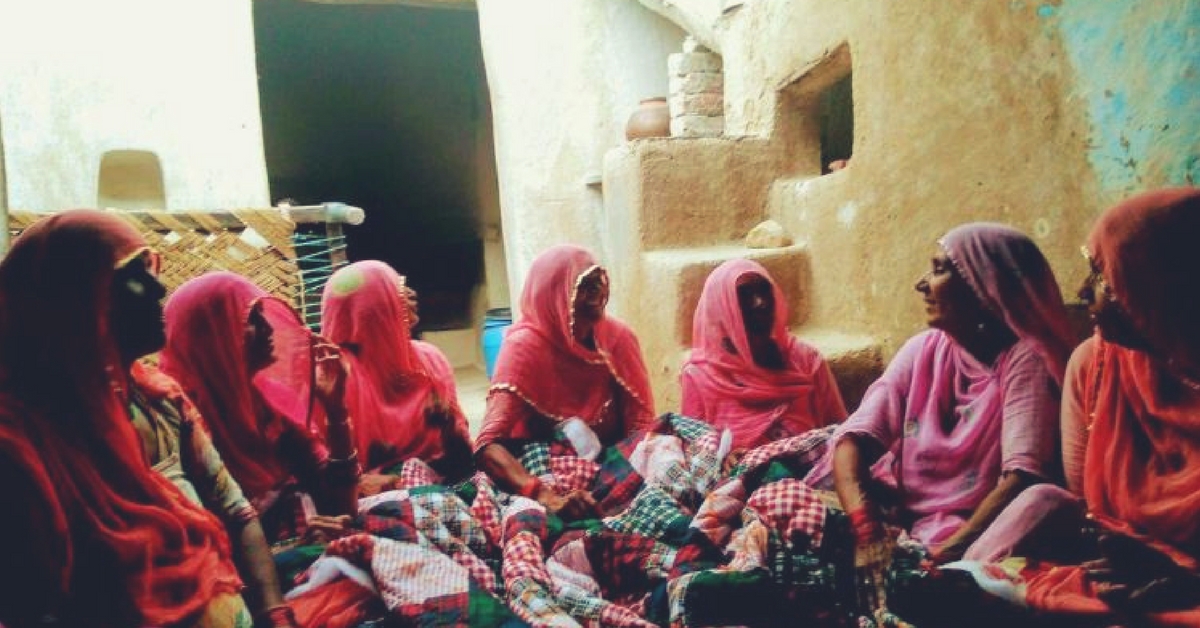 Women of Hatheli explored their blanket making skills to become self-dependent. A Milaap Fellow got the opportunity to hear their stories of craftsmanship and progressive thinking.
The women of Shyam SHG (Self Help Group) and Maharani SHG from Hatheli village in Phagi district of Rajasthan are the biggest pioneers of self-dependence, I have ever encountered. As we enquired deeper and deeper into their art of Rajai Making (quilting) and their lives, fiery statements of unbound progressive thinking were served to us. These women have been employed in this business for 6 years and could start off after undertaking a loan from Apani, Milaap's local partner.
"We make export quality quilts!" beams Banwar Kanwar, one of the eldest group members who also happens to be one of the community heads of Apani. The export market of these hand weaved blankets is pretty huge and despite being a seasonal business, these women have worked all year round. Describing the process, Dariyav Kanwar, another group member explains "We buy rolls of cotton and thread and cloth from Jaipur, and each hand-weaves their own Rajai(quilt) in 2-3 days sitting in the comforts of their home."
Previously employed in various sectors such as animal husbandry and contract labour, these women have tasted freedom, ease of access and self-dependence in their relatively new enterprise of Rajai making.
After years of being employed in this field, they are now experts and earn around Rs. 250-300 per quilt which takes, on an average, 3 to 4 days to stitch. When asked where they learned this skill, they plainly state "By copying from samples." It's surprising and at the same time inspiring how many of these women employed in different professions such as block printing, stone work and even 'Aratari' have learned through the method of trial and error and are not formally trained.
One ought to bow to the number of hardships they have conquered in their quest to do something out of their skills. Skills that they have personally cultivated.
As a result of this, they are now able to save money and invest in their children's education and feel financially beneficial, no more a liability. "Earlier I had to beg for money from my husband even to buy 'Churis' (bangles) of my choice, now I can buy them from my own money" gleams the newly wedded and the most recent association to Maharani SHG, Tara Kanwar. Savings from the extra income enable these women to insure their old age or medical expenses and they are proud of not being obliged to anyone for money, not even the exploitative money lender.
"Do you want your children to take your skill forward?" I ask and get an immediate reply, "It's their life, who are we to make the decisions of their life, but I will surely teach them the importance of self-dependence, because I wish I myself had learned it sooner"
I am, of course, left baffled. Intimidated, I put forth my last question to the group, 'How has the whole journey changed their perception of themselves' to which Banwar ji replies, "Now, even I can pretend to be busy! Just like my husband, even I have worked!" and the whole group bursts into laughter and so do I.
As I get up to take pictures of these women, they start to fix their Saris and also their smiles, suddenly conscious due of the camera.
And I cannot help but think of all the excessive media coverage of glamorous celebs when actual, real heroes are sitting here, amongst us, in towns, in villages, in each and every home, we just need to look in the right place.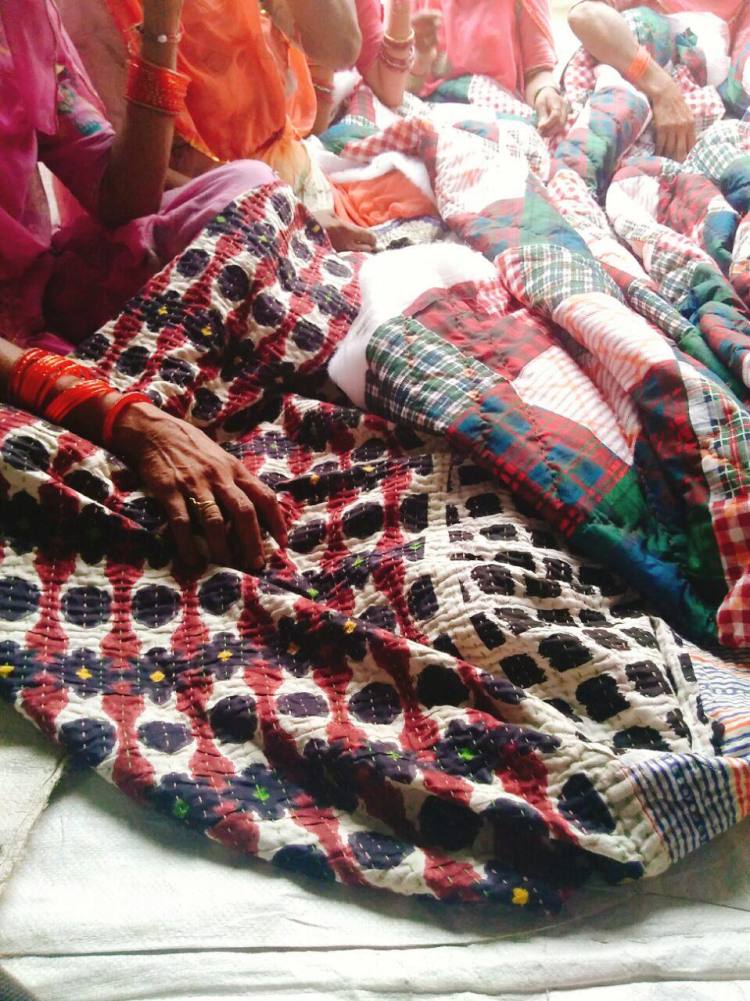 Read more stories and donate to causes close to your heart here.
Like this story? Or have something to share?
Write to us: contact@thebetterindia.com
Connect with us on Facebook and Twitter.
NEW: Click here to get positive news on WhatsApp!