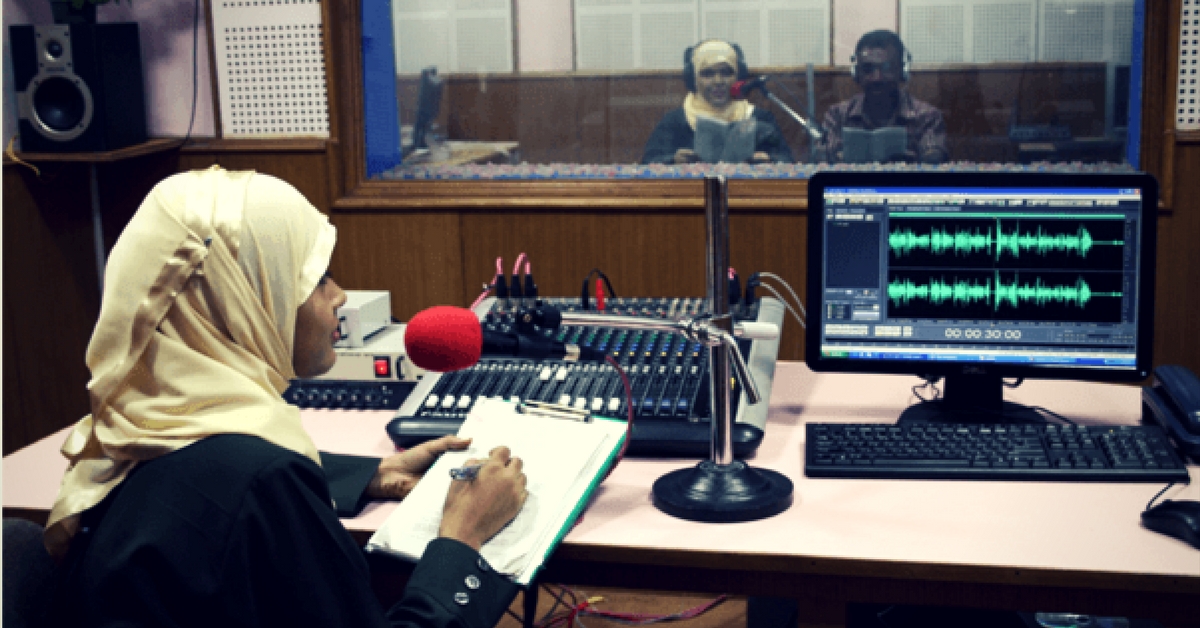 AIF's Clinton Fellow Sumedha Goswami shares her experience of how participatory media in development sector can gave voices to the masses that lead to social change.
Since ancient times, human beings have relied on various modes of communication to get their message across. Communication, by definition, is a message encoded and decoded by the sender and receiver. We discovered that communication was important for survival and with time, it became an important part of our existence. Maybe this need gave birth to the idea of "media". We, by nature, are inquisitive beings. Any information is good for our cognition and an effective communication channel helps in our development.
Media, by definition, is a collective communication outlet which stores and disseminates information. In today's time, media have become as powerful as technology itself and it is often referred as the watchdog of society.
However, just like anything else under the sun, "media" in itself is extremely diverse.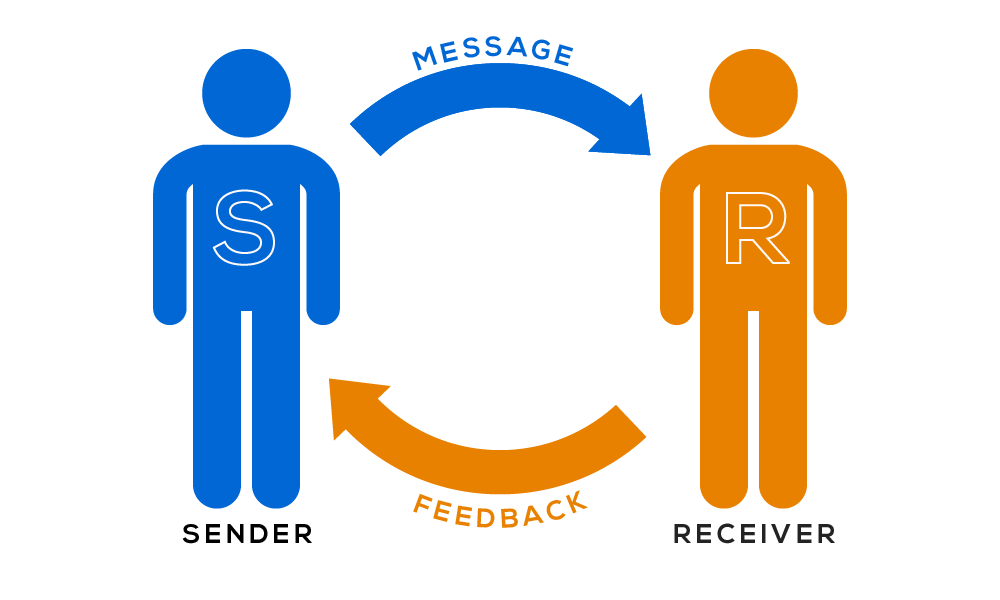 When we talk about media, most of us think about popular media. Popular media include print and electronic forms which fight for content and existence. But far from the hullabaloo, there exists a different type of media which is changing the world slowly.
Participatory media or "community media", as it is commonly known, is an entity where the audience plays an active role in identifying, collecting, analysing and disseminating content. This type of media is managed and controlled by either a geographic community or a community of similar interest or identity. Basically, it is "media by the community".
Participatory media in the context of development became a powerful tool for the masses because it not only gave them the independence to express their issues, but also empowered them by harnessing the power of media. A fairly new concept in development communication, participatory media thrives on the fact that any medium is powerful and if put to use for societal benefit, it can clearly work wonders. In the perspective of development for social change, participatory media give the community the power to change their lives. It empowers them to see themselves as people who can not only identify their issues, but also work towards finding a sustainable solution.
"People at the grassroots are at the very bottom of society's information hierarchy. They need to communicate their needs and concerns to people at all levels and to receive many kinds of information but particularly from others whose experience is relevant to their situation. This is a prerequisite to their full participation in society."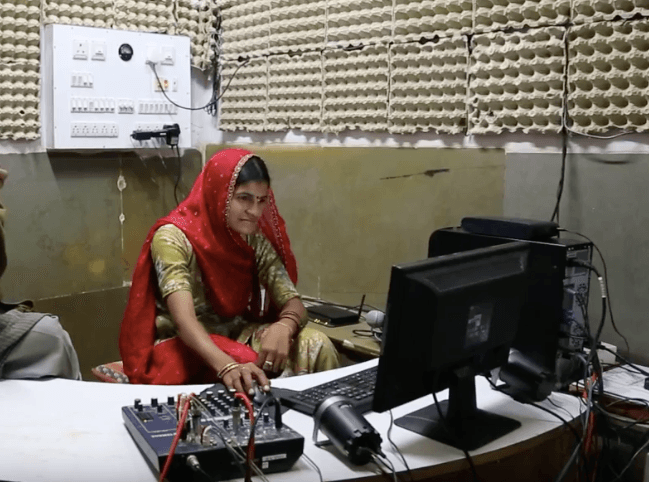 Like popular media, participatory media also have different forms like print, radio and video. In recent years, community radio and video have garnered much attention for mainly two reasons: 1) conventional literacy isn't important for the operation of these media, and 2) they engage the audience more than any other medium. The rural communities of India are a melting pot of culture, livelihood, tribes, traditions, histories etc. The content generated by these communities can not only make the outside world aware of their presence, but also draw attention of the officials towards their issues.
Although I was always more of a visual person, I wasn't sure how to amalgamate development work with my interest in visual communication. I completed my Masters in 2011 and right after I started working with the NGO, Video Volunteers (VV). Year 2011 was an important year in my life as it definitely gave me perspective about the kind of work I would want to do in the future. It showed me my career path- Participatory video for social change. Luckily, the model on which VV worked was how I found my calling.
"…the camera has the ability to both record and transmit sound and image simultaneously… There is freedom to choose the stories to be told, freedom to tell those stories in personal terms, freedom to use those stories to reach a goal that is intimately defined and publicly shared… It is a medium that can transform people's behavior, thinking and way of looking at one's self… In addition, it has tremendous power to deliver information for knowledge and action."
Participatory video for development – or community video – is an excellent medium to connect with people. More than written literature or mute pictures, video creates an impact because we can relate to the subject and people in it.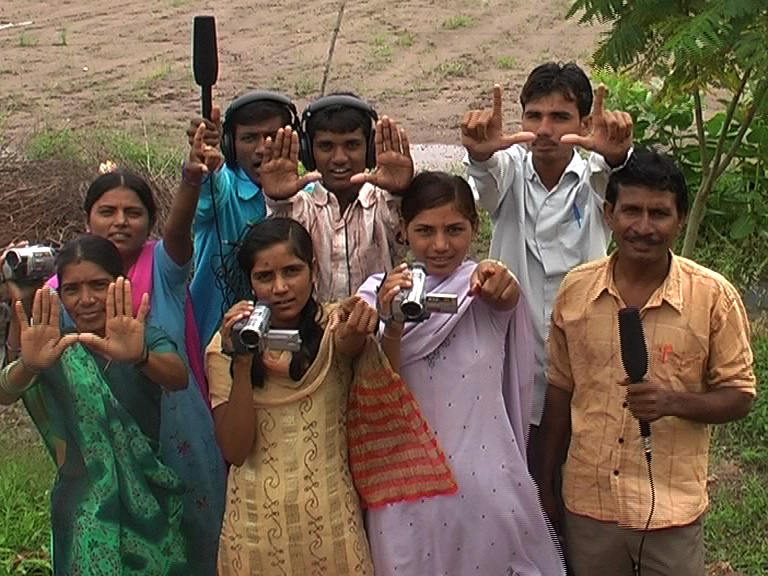 According to Nick and Chris Lunch, the co-founders of InsightShare:
"Participatory Video (PV) is a set of techniques to involve a group or community in shaping and creating their own film. The idea behind this is that making a video is easy and accessible, and is a great way of bringing people together to explore issues, voice concerns or simply to be creative and tell stories."
In short, participatory video can provide a channel through which local knowledge and experience can be shared with other communities, as well as with scientists, decision and policy makers on a local, national and global level. Nick and Chris Lunch equally point out that:
"This process can be very empowering, enabling a group or community to take action to solve their own problems and also to communicate their needs and ideas to decision-makers and/or other groups and communities. As such, PV can be a highly effective tool to engage and mobilise marginalised people, and to help them implement their own forms of sustainable development based on local needs."
The first experiments in participatory video were the work of Don Snowden, who applied his ideas in Fogo Island, Newfoundland, with a small fishing community in 1967. The techniques developed by Snowden became known as the "Fogo Process". Snowden went on to apply the Fogo process all over the world until his death in India in 1984.
In 2012, when I started working for a grassroots organisation in Hyderabad, I was still unaware of the full potential of community video.
However, it wasn't long before I plunged into community work with all my theoretical knowledge and determination to make a difference.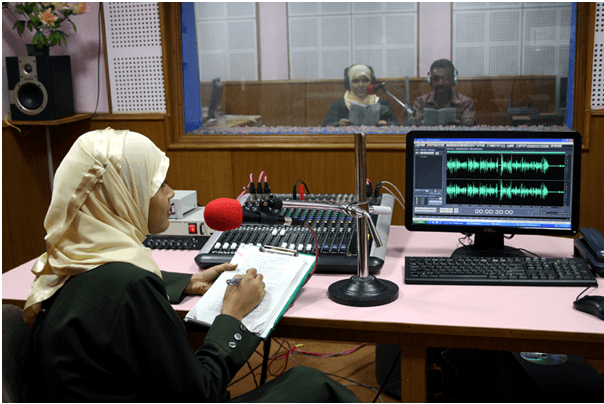 The predominantly Muslim population of the old city of Hyderabad was both challenging and insightful. Here I experienced the power of camera, the awareness that it creates, and the power community media provides to its members. One of the media producers from the community told me, "Aap Aur Hum Alag Nahi Hain. Aap Bhi Film Banate Hain Aur Hum Log Bhi." ("There is no difference between us and you. Both of us make films.") Although a seemingly innocent statement, it did connect with me on many levels. The empowerment that these girls from the community felt in the process of making a video, was something that was unmatched.
There was a sense of responsibility in what they show, because with power to use a technology comes the power to abuse it. While I was well practiced in theory, these girls helped me understand on-ground practical lessons – and I can't thank them enough. In my short stint of 12 months with the organisation, I supervised the production of four community videos, which were on varied topics of child labor, child marriage, girl empowerment and impact of work of the organisation.
However, like all the things under the sun, participatory video also has its challenges. In my experience of working in this field, I observed that the technicalities behind production are often a reason for the underutilisation of the model. Community video is a resource intensive model, lack of these resources or expertise to troubleshoot usually results in people losing interest. The different stages of production require a different set of equipment and expertise. Also, all the stages are linked to each other. If one fails, the output is majorly affected. Since this model is fairly new and still growing, we are yet to address these challenges in the best possible way.
As an AIF Clinton Fellow, I decided to pursue this at my host organisation and had to make the videos myself. Although these videos were useful for the organisation, I believe that using methods of participatory media would better serve the purpose of empowering the communities. This would in turn produce communities that have the technological and narrative tools to tell their own stories!
I hope that this model garners the required attention and helps communities move ahead in time by using technology as a means of social change.
About the author:Sumedha Goswami served with the Salaam Bombay Foundation in Mumbai, Maharashtra.
Find out more about Salaam Bombay Foundation here.
Like this story? Or have something to share?
Write to us: contact@thebetterindia.com
Connect with us on Facebook and Twitter.
NEW: Click here to get positive news on WhatsApp!
We bring stories straight from the heart of India, to inspire millions and create a wave of impact. Our positive movement is growing bigger everyday, and we would love for you to join it.
Please contribute whatever you can, every little penny helps our team in bringing you more stories that support dreams and spread hope.