The H-1B is a non-immigrant visa in the United States granted under the Immigration and the Nationality Act.
With the advent of new visa norms introduced under the Trump administration, the Indian IT sector is set for a debacle. The Indian technology industry is a multi-dollar mammoth. Around 15% of the workforce deployed in the United States in the IT industry is from India.
The H-1B visa is granted to 65,000 individuals every year, to foreigners out of which 20,000 or more visas are granted to individuals with advanced degrees and an unlimited number of extra visas are available to universities, teaching professionals, hospitals and other non-profit organisations.
The H-1B is a non-immigrant visa in the United States granted under the Immigration and the Nationality Act, section 101(1)(a)(17)(H) which allows U.S. employers to employ foreign workers in speciality occupations.
This program is aimed at highly skilled workers and most of these visas are awarded to technology companies. U.S. employers or firms can temporarily employ foreign workers in specialty occupations through H-1B visas.
The Trump administration is promoting a "Buy American and Hire American Policy". Some Companies like Walt Disney and the University of California, San Francisco- have laid off workers and replaced them with cheaper immigrants employed by outsourcing his administration postulates that the visas should be awarded to most skilled or highest paid applicants. With this objective and to reign the abuse of H-1B visas the US government has revamped the immigration guidelines under this program.
On March 3, US Citizenship and Immigration Services (USCIS) said that it would temporarily suspend premium processing for H-1B visas from April 3. The H-1B visas allow foreign professionals to work in the US for up to six years.
The filing of a form for the visa must include fee documents and information, education and experience evaluation documents, training certificates, professional memberships, resumes, allotment letters, training certificates, and professional memberships.
These visa applications must be sponsored by employers. Since there are more applicants than the number of visas, the visas get allotted through a lottery.
The administration has disapproved of the lottery system of visa allotments. Under this program, each visa is good for three years and then can be renewed for the next three years. Those immigrants who are applying for a permanent residency visa, i.e, a green card, can typically stay longer while awaiting approval.
India's outsourcing firms are among its top beneficiaries and often use the fast track processing options to fill up positions for new projects on a short notice.
India's
IT outsourcing industry which gets 60% of its revenue from the US will be hit hard due to this stringent immigration policy by the US.
India based outsourcing companies like Wipro Technologies, Infosys, Tech Mahindra and Tata Consultancy Services, IBM, Cognizant etc are some of the biggest employers. The leading American technologies like Google, Microsoft, Apple, Facebook, Qualcomm employ thousands of H-1B workers (Around 15% of their American work forces hold the H-1B visas). Thousands of Silicon Valley start-ups also hire some H-1B workers. An analysis done by Deloitte, claims that there were approximately 600 US- based Indians seeking jobs in India in December 2016 and by March end 2017, the number had gone up to approximately 7,000. As per National foundation for American policy, a Washington based non-profit think tank, the outsourcing companies in US received fewer H-1B visas in 2016 as compared to 2015 and the numbers have dropped by 37%. These companies experienced a drop of 5,436 petitions in 2016 as compared to 2015. The 9,356 new H-1B petitions for the top seven Indian-based companies approved in fiscal 2016 represent only 0.006% of the US labour force.
According to the report, the number of approved new H1B petitions for Tata Consultancy Services Ltd (TCS) declined by 56% from FY15 to FY16, from 4,674 to 2,040, a drop of 2,634.
For Wipro, the petitions declined by 52% between FY15 and FY16, a drop of 1,605, going from 3,079 to 1,474 approved petitions for initial employment during those years. For Infosys, it declined by 16% (or 454 petitions), with 2,376 approved H1B petitions for initial employment in FY16, compared to 2,830 in FY15, said the report, which based its research on government data.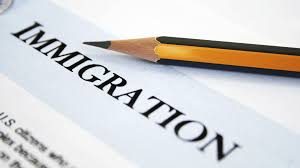 Under the new regime it is required that an effort be made to hire Americans for the same position before moving onto non-American nationals. As per the premium processing route, application for visas are processed within 15 days after the payment of an additional fee. The standard procedure, on the other hand, can take three to four months.
The H-1B visas are tied to a specific employer, which means that the visa holder cannot easily change jobs. The overall impact of the changes will be that it will make the movement of labour difficult and operation costlier in the short term This will give a jolt to the Indian IT companies. There will be more scrutiny of visa applications. However, the wages for the lowest paid H-1B visa holders are expected to rise.
To mitigate the challenges imposed by new visa norms information technology giants like Infosys and Tata Consultancy Services are planning on hiring more engineers from the US itself.
Get legal assistance at LawRato .
Like this story? Or have something to share?
Write to us: contact@thebetterindia.com
Connect with us on Facebook and Twitter.
NEW: Click here to get positive news on WhatsApp!