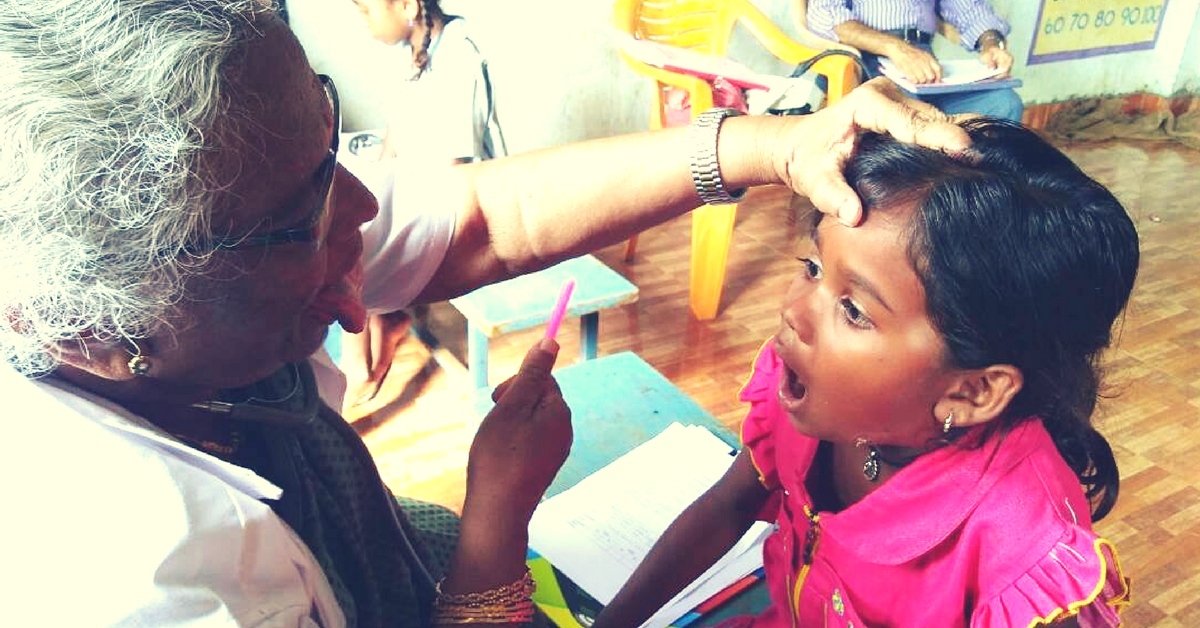 CSR Health Impact Awards 2017 was designed to reward the best CSR initiatives that have impacted health outcomes in the areas of their work across India.
---
---
'Health is the responsibility of one and all' states the credo of the foundation for India Health & Wellness. In a move to felicitate 2017's best Corporate Social Responsibility (CSR) initiatives, the foundation held the first annual edition of the CSR Health Impact Awards, which brings us closer to the vision of a healthy India.
Here's a look at the spectacular projects that are making 'equal access to healthcare' a reality: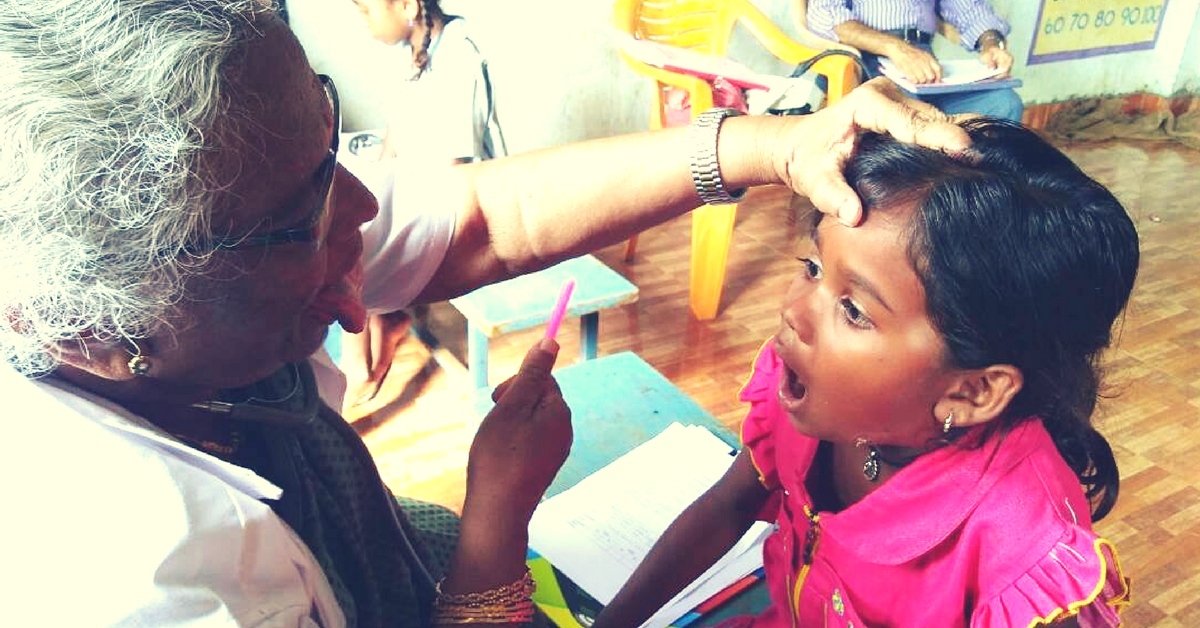 1. Piramal Enterprises Ltd.
Piramal started working for the Public health sector in 2007. The objective of its project Piramal Swasthya is reduction in maternal mortality rate by 30% and infant mortality rate by 20% in the next three years. A 104 toll-free health information helpline call centre reaches out to 27 crore people in seven states. An integrated model with health advice, specialist consultation and patient education is reaching out to five states with 388 Mobile Medical Units in remote rural areas.
With more than 1.3 crore beneficiaries in 2016-17, 67 lakh people were delivered health facilities at their doorstep, 59,000 beneficiaries were provided specialist consultation through telemedicine services, and 4.3 lakh were served through the Prevention of Parent to Child Transmission of HIV/AIDS project in Rajasthan.
2. Madhavi Organic Farms
Madhavi Organic Farms is spread over 20 acres and is located 20km from Bengaluru. A total barren land bought in 1995, it is a rain forest today with 10,000 trees, shrubs, bushes and plants. Its aromatic, ayurvedic, sacred, vedic and medicinal preserve near-extinct species of birds and insects, including 800 endangered fruit bats.
A complementary dairy of indigenous cows helps in the composting and preparation of sprays and mixtures for pest control. A 120kVA solar plant powers the farm. The impact on the environment has been immeasurable with the botanical treasure house offering solutions for reversing climate change, producing tons of oxygen every day for the villagers, and providing a learning ground for hundreds of students from agri universities to plan a sustainable future.
3. Dainik Jagran
The most read Hindi newspaper's CSR wing, Jagran Pehel, launched 'Changing Behaviour: Creating Sanitation Change Leaders' to drive behavior change towards hygiene and sanitation across 200 villages in UP and Bihar. Over 75 villages achieved Open Defecation Free (ODF) or near ODF status in the first phase, which reached over 85,205 households. 6,120 additional toilets were built and 1,20,724sq cm walls painted with sanitation messages. The change impacted 200 Panchayati Raj institution members, 270 natural and faith-based leaders, 300 frontline health workers (ASHAs) and 12,000 mothers and caregivers.
4. Eesavyasa Technologies Pvt. Ltd.
Nanotechnology-based water projects were kick-started in villages hit with water contamination due to excess mineral contents causing bone deformities and arthritis. The uniqueness of the water treatment is its 'zero waste water purification' system that prevents unnecessary ground water table depletion. They have established 34 plants across different villages.
5. Wadia Group
Bai Jerbai Wadia Hospital for Children (BJWHC) is the first independent paediatric hospital established in India, and provides free and subsidised comprehensive healthcare to children in need. With 525 beds and five operation theatres, it caters to 55,000 children in the Out Patient Department (OPD) and 13,000 children in the In Patient Department (IPD).
Since December 2015, they have been working in Mumbai's Palghar tribal belt. When death from malnutrition in children and infants were at their peak, over 500 severely acute and moderately acute malnourished children from Aine, Ashagad, Ganjad, Saivan and Vangaon in Dahanu Block, under 6 years of age, were enrolled with anganwadis under the Integrated Child Development Scheme (ICDS).
---
Read more: This 95-Year-Old Won an Innovation Award for Introducing Carrots to Gujarat in 1943
---
6. Neemrana Group of Hotels
Popular for restoring ruins and turning them into heritage hotels, the Neemrana Group started a project in 2015. The two-year long project ensured awareness of health problems and healthcare facilities, regular doctor visits to villages, periodic health camps, medicines like IFA, Vitamin A and availability of contraceptives at anganwadis. The immunization rate and hospital based deliveries saw a steady rise. Families have constructed household toilets, non-functional hand pumps have been repaired and school children have been made aware of health issues.
7. Sun Life India Service Centre Pvt. Ltd.
Under 'Education for All and Extending Hand towards Building Sustainable Livelihood,' a stationery donation/collection drive was conducted, where 150 employees collected 1,500 stationery items for the NGO Harmony House. Under the 'Grain Bucket Challenge,' individuals and teams were nominated to donate food grains, where 50% employees touched over 717 lives. At its 'Summer Fun Fest' the employees set up a fundraiser with food and game stalls in their office cafeteria, raising ₹46,000 in 2016 and ₹53,000 in 2017. Organised in partnership with the Rotary Club, their annual blood donation drive had 130 units of blood donated in 2016.
8. Roche Diagnostics India Private Limited
Project ROSHNI initiated in January 2015, provides healthcare and nutrition to severely anemic women in the tribal villages of Palghar, the average hemoglobin levels of whom were less than 8 gms/dL. Regular health camps, medication, puppet shows and cooking competition saw the hemoglobin levels of women rise by 2 gm/dL in five months. Over 43 self-help groups of 15 women each were vocationally trained in tailoring and beautician programmes, and empowered with Aadhar cards, PAN cards, bank accounts and financial literacy. Drumstick saplings and kitchen garden training were provided to 500 tribal women, rainwater harvesting established in 100 village homes, and borewells were installed. This touched over 3,000 tribals.
9. Sulabh International Social Service Organisation
Sulabh constructed 21,515 individual household toilets, 244 public toilets and 7,344 toilet blocks in various schools all over the country. It has also installed sanitary napkins vending machines in schools. In 2016-17, their household toilet construction in Haryana villages like Hirmathla and Kurali, gave the villages the ODF status . It also constructed 16,000 household toilets in Ludhiana, Punjab. Stopping open defecation made women feel safe from antisocial elements, snake bites and rape. Installation of girls' toilets and sanitary napkin vending machines helped attendance in school during menstruation.
10. Goodyear South Asia Tyres Private Limited (SATL)
SATL along with International Association of Human Values (IAHV) pledged to make nine villages in Maharashtra ODF by constructing individual household toilets and conducting awareness camps in Phase-I. Six out of the nine villages were declared ODF. In an attempt to become a 'model' village, the local youth have come together and are working towards making the village addiction free, help the inhabitants practice natural farming and digitising schools. Other initiatives include smokeless chulhas, road development and tackling the 13-year-old drought in 45 days through a watershed development program.
11. Vedanta Limited, Lanjigarh
Started in December 2010, Project Aarogya provides comprehensive healthcare, free of cost, primarily to the tribal Kondh community. The hospital caters to 200 villages and is the only centre for free cleft lip and palate surgery in Western Odisha. It has catered to over 1.2 lakh people in 2016-17. Malaria deaths have decreased by 60%. Eight cleft and palate cases operated through 32nd Cleft Surgery Camp with a 100 % success rate. 245 cases have been operated successfully through 32 camps. Mobile Health Unit have catered to 14,686 patients from 45 villages, Physiotherapy catered to 2,293 patients and 17 health camps covered 1,432 patients in 21 villages.
12. Vedanta Limited, Cairn Oil & Gas
Since 2014, the PAHONCH programme aims to enable pregnant women, nursing mothers and children below six years from three districts of Gujarat to have better access to public nutrition and health services under ICDS and National Health Mission (NHM). It linked women from the vulnerable social sections to health services, and educated adolescent girls about menstrual hygiene. Discussion of correct nutrition habits for pregnant and lactating mothers have changed their dietary practices.
13. GMR Varalakshmi Foundation
The project provides healthy supplementary nutrition to pregnant and lactating women who do not have more than two children. The aim includes increasing institutional and safe deliveries, awareness about healthy diet, vaccination, gender issues and family planning. The centres span across Telangana, Andhra Pradesh, Chhattisgarh, Odisha and Maharashtra, and have reached out to 2,000 women. The average percentage of women undergoing the four antenatal check-ups (ANC) has increased from 73% to 81.3% from 2008, institutional deliveries has risen to 93% from 80% and the average birth weight of children is 3kg. It has ensured 100% immunization and initiation of colostrum feeding and exclusive breastfeeding up to six months.
14. Dr. O.P. Bhalla Foundation
The EkMutthiDaan campaign started in 2014 urged everyone to donate at least a handful of rice. The foundation tied up with three organisations and donates rice to them monthly. The organisations include NGO 'Prayas Juvenile Aid Centre' which runs shelters for street children, NGO 'Sai Milan' that is running the program 'Feed the Hungry' for street children, homeless and destitute, and the Naz Foundation dedicated to fighting HIV/AIDS in India. From April 1, 2016 to March 31, 2017, more than 8,400kg of rice has been distributed to the NGOs.
15. Biocon Foundation
The project began in July 2015. The public health team organised community workshops, field visits, risk assessment surveys, mapped community resources as well as maintained environmental health surveillance. The total outpatient footfall was 1,03,433. More than 987 women got screened for cervical cancer, 2% were diagnosed with positive atypical cells and 13.5% with vaginal infections were treated. 1,765 women got screened for breast cancer, where 10.4 % were diagnosed positive and treated. 2830 women received antenatal check-up and 353 high risk pregnancy were managed. 6888 individuals got screened for oral cancer, 2266 positive cases for OPMDs (Oculopharyngeal muscular dystrophy) were detected and 32.9% were treated. 332 patients were treated for end-organ damage. 2,730 counselling sessions was organized for NCD patients from which 20.8% were encouraged to quit tobacco and smoking.
---
You may also like: 7 Mumbai Students Make Robot to Clean Contaminated Water, Winning Awards at FIRST Global Challenge
---
16. Serum Institute Of India Pvt. Ltd.
The Adar Poonawalla project for 'Clean City' began in 2016 with a budget of ₹100 crore, inaugurated by CM Fadnavis. It made provisions for mechanised cleaning of streets within Pune City and Pune Cantonment area. It currently covers 500km of roads in Pune with over 150 machines/equipments on the streets such as walk-along vacuum litter picker – Glutton, vacuum suction machine – Trilo and truck mounted street sweeper. The 'Zero Garbage Ward' model helps in decentralised solid waste management and incorporate the waste collectors into the formal system, thereby, not sending the city's waste to the dumping grounds but processing it within the ward. The outreach program educates citizens about segregation, recycling and recovery by using scientific methods.
17. Reliance Industries Ltd. Jamnagar Manufacturing Division
Started in 2013, the project caters to the local communities in Jamnagar. Water conservation through storage tanks, deepening of ponds, rivers and check dams to reduce dependency on rain water were undertaken. Earth moving equipment and technical guidance were extended for deepening canals. They also installed RO plants in 31 government primary schools in 16 villages.
1,023 toilets were constructed with ₹15,000 allotted to individual toilets. 768 toilets were built from2016-17, and seven villages were declared OPD. Village cleaning was undertaken in five villages and they used folk music (Lok Dayro) to spread awareness.
18. Godrej Consumer Products Limited
Started in December 2015, it targeted the tribal areas of Madhya Pradesh. It reaches nine districts and covers 3,000 villages, 7,00,000 households and 35,00,000 people. The aim is to reduce mortality and morbidity caused by mosquito- borne diseases and use behavior change communication (BCC) campaigns to ensure access to affordable mosquito-repellent products. In its first year, project EMBED targeted 1,47,340 people across 29,468 households in 200 villages in two districts, and ₹13 per person per year was spent. The data shows 3% increase in testing for malaria. 209 ASHA workers, 77 Rural Healthcare Providers , 655 Ojhas/local healers and 156 local community volunteers have been successfully trained. With 564 Gram chaupal sessions, 1970 VHNDs were supported and 822 stagnant water bodies were mapped.
19. Fortis Healthcare Ltd.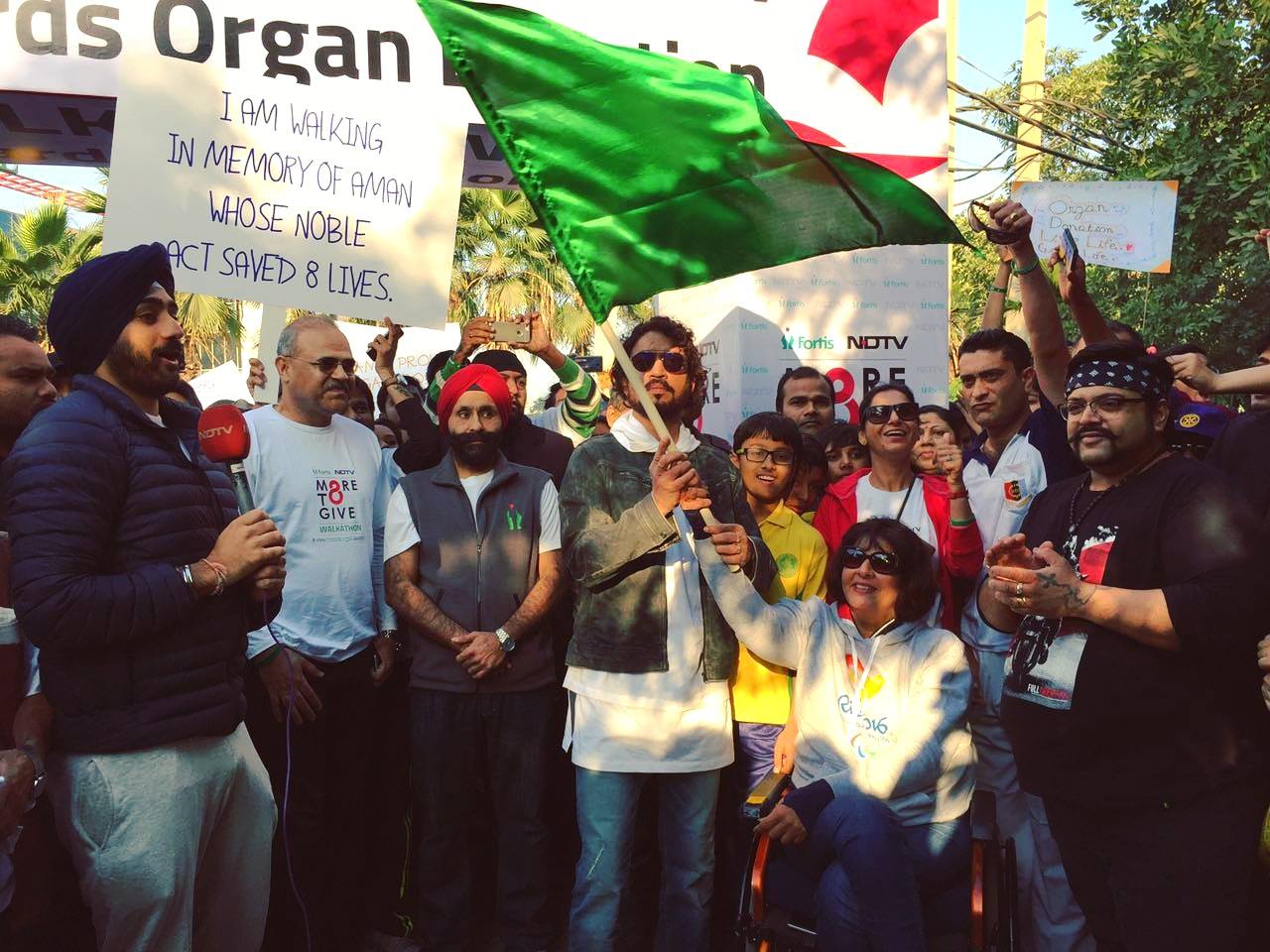 Fortis' 'More to Give' campaign shared the stories of disabled war veterans who had pledged to donate organs. By making war veterans ambassadors of this cause, the campaign hit a nerve with people who were complacent about registering for organ donation. The message reached out to a million television viewers across the country. The on-ground arm conducted more than 50 talks and the 'More to Give Walkathon.' The digital arm reached out to 2.3 million individuals and 20,000 individuals pledged to donate their organs. Five Fortis hospitals saw their first cadaver organ donation. The organ donation rate within the Fortis network has increased from 0.7 per month to 2.1 per month. More than 90% of heart transplants in the country took place in Fortis hospitals with 150 in Chennai, 41 in Mumbai and 7 in NCR.
20. Johnson & Johnson Pvt. Ltd.
Its campaign 'Giving For Someone's Living' focuses on making life-changing, long-term differences in the education standards of the girl child, targeting the major issue of enhancing her health.
This included improving lives of underprivileged women and children, building healthcare capacity, preventing diseases, reducing stigma and disabilities and creating community responsibility.
The last one year showed a remarkable 87% of employee participation from 23% in 2011 to 87% in 2016, thereby touching and improving over 13,000 lives.
Like this story? Or have something to share?
Write to us: contact@thebetterindia.com
Connect with us on Facebook and Twitter.
NEW: Click here to get positive news on WhatsApp!
Tell Us More
We bring stories straight from the heart of India, to inspire millions and create a wave of impact. Our positive movement is growing bigger everyday, and we would love for you to join it.
Please contribute whatever you can, every little penny helps our team in bringing you more stories that support dreams and spread hope.