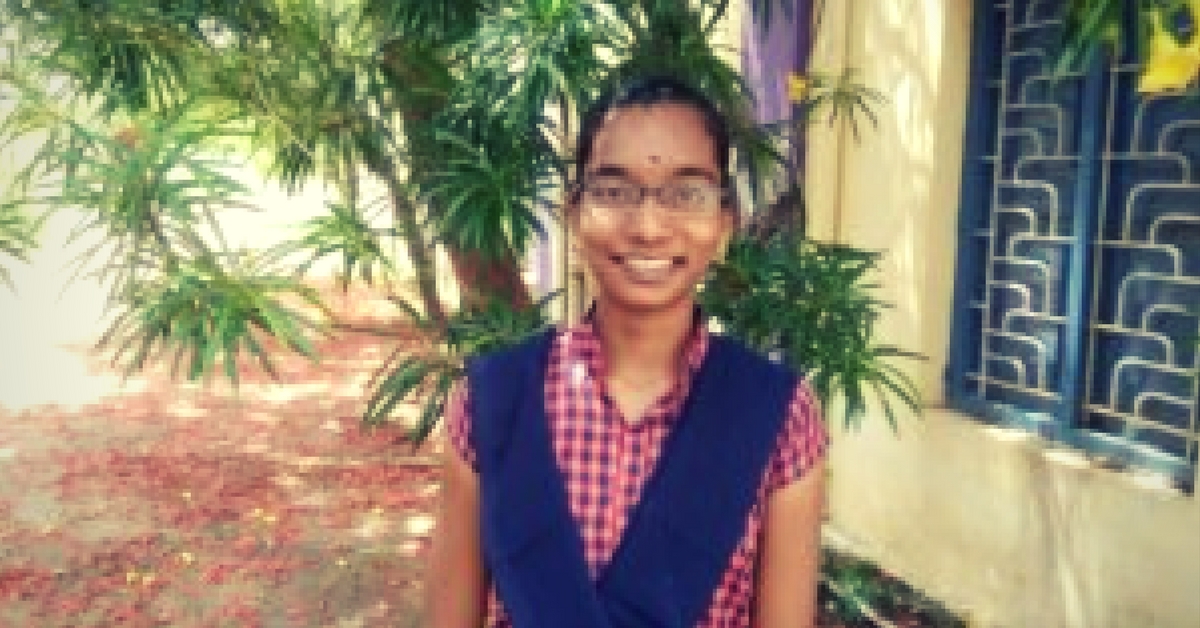 A child collective gave Revathi an opportunity to participate in diverse activities. She learnt about different child rights and how they were being or are violated.
Revathi and her sister came to Madanapalle town from a village Divitivaripalle in the neighbouring Mandal in Andhra Pradesh to continue their secondary education. Her parents are farmers and own about 1 acre of land on which they cultivate vegetables and flowers. In spite of financial difficulties, they wanted both their daughters to study well. They sent them to Madanapalle town to stay with their grandparents so they could pursue their education.
In the initial days, Revathi's grandparents in the slums of Madanapalle laid many restrictions on them because they felt the slum was not a safe place for young girls. Revathi always wanted to have her own space in the outside world, the kind of restrictions put-forth by her grandparents disappointed her. In the initial two to three years in the town, their exposure to the external world was very limited. It was around this time that CRY (Child Rights and You) supported project, People's Organisation for Rural Development (PORD) came in contact with Revathi. As a part of their door-to-door campaign, they invited her to join the child collective in the Colony. She was in Standard 8 at that time and was very eager to join the child collective. Her grandparents reluctantly agreed as PORD was facilitating the child collective.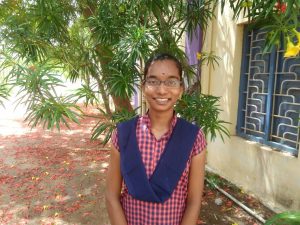 After becoming a part of the collective Revathi said,
I made sure I participated in every possible activity of the child collective. I found my calling when I learnt about child rights. It gave me a means to deal with the problem of child rights abuse which was all around me in the slum. I now had a tool to act on it. The vulnerability and innocence of children moved me. I thus decided to spread awareness about child rights and mechanisms to protect them.
Children's Collective is a process created by CRY that recognises a child's right to get involved in processes that affect their lives, encouraging participation. It is a place for sharing ideas where children come together, discuss, debate, encourage each other and understand their own community.
The child collective gave Revathi an opportunity to participate in diverse activities. She learnt about different child rights and how they were being or are violated. It opened up a new world for her. She had now discovered a tool to act on it.
Seeing her interest and motivation to be a part of the change, PORD's team gave her the opportunity to participate in capacity building programs. She soon started acting in skits and conducting sessions on different topics.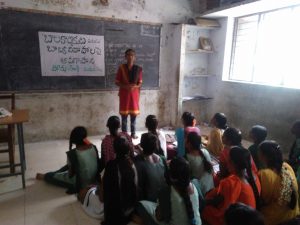 In the next two years, her scope of activities expanded. She had attended several sessions and capacity building trainings in the child collective. She felt more confident and wanted to work harder to spread awareness about child rights. She started bringing to the notice of PORD team any child marriages that happened in the colony. She also participated in colony-level awareness programs. She is now well aware about Right of Children to Free and Compulsory Education Act, Prohibition of Child Marriage Act, Child Labour Prohibition and Regulation Act as well as the concerned authorities. She shares success stories from within the community, encourages other children to study well, motivates out-of-school children to rejoin school, actively participates in the enrolment campaigns every year and counsels the parents of child labourers and dropouts. Looking at her involvement and potential, she was made the Secretary of the Child Collective.
PORD made her a child resource person and trained her to speak about child rights at various forums. She was given inputs on how to prepare for the sessions and how to answer questions during the session. She has visited several schools to speak about child rights. She also conducts sessions for girls on Menstrual Hygiene Management.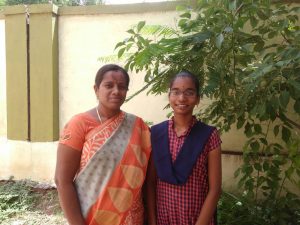 Impressed by Revathi's efforts and contribution to the society the community organiser said
Revathi has been one of the most sincere and active members of the collective. It is great when we have child rights ambassadors from the project take up their cause. My team and I have always ensured that we engaged Revathi in discussions on various issues, addressed all her queries and kept her curiosity alive. We enrolled her in various capacity building programs, encouraged her to act in skits and take sessions for other children in the collective.
She has a special spark in her and is extremely motivated to work for children. She has now become a role-model for the community and inspires other children. As an ambassador of child rights, she is definitely going to make a big difference in the lives of children.
You can help more efforts like this, by donating to CRY and its partner organisations here.

Like this story? Or have something to share?
Write to us: contact@thebetterindia.com
Connect with us on Facebook and Twitter.
NEW: Click here to get positive news on WhatsApp!