We all feel proud when it comes to the rich heritage and culture of India. We can't stop bragging about breathtaking monuments like The Taj Mahal, Qutub Minar, Meenakshi Temple and other such mind blowing monuments and temples.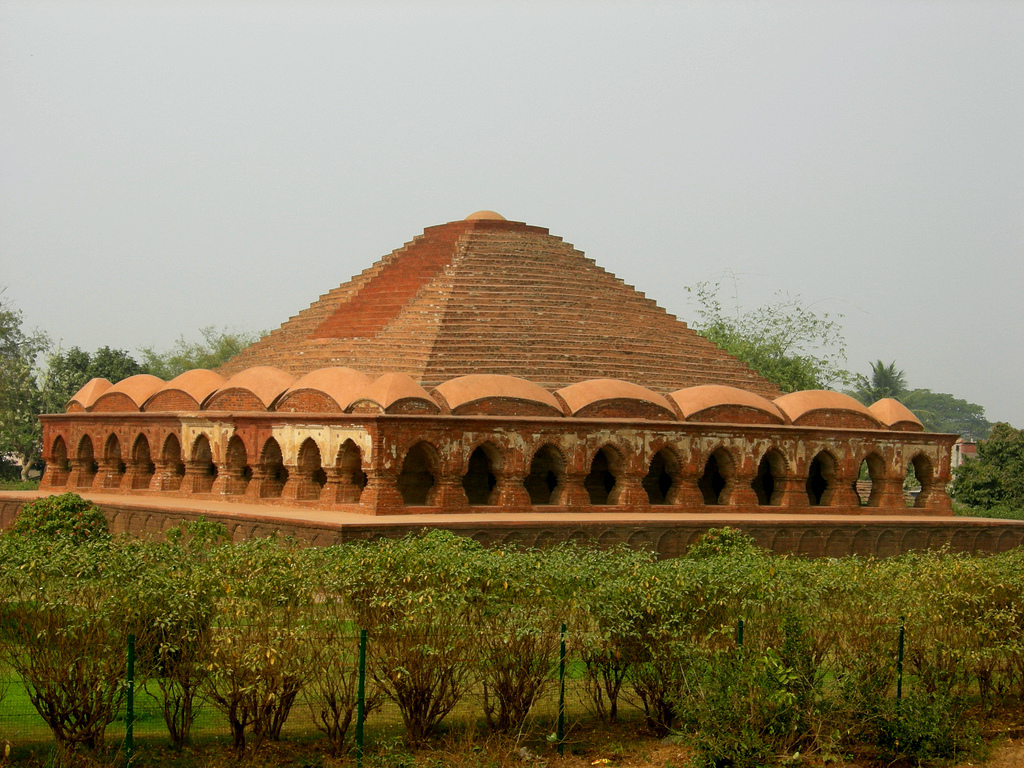 But, there is much more in India, unexplored and unknown. Lets talk about lesser known heritage of India and the story behind them.
Rasmancha in Bishnupur, West Bengal is one such historical building. Established in 1600 AD by the King Hambhir, the Rasmancha was used to display all the local idols in public during the Ras Festival which stopped in 1932. The popular festival has been shifted to grounds near a Durga temple.
Rasmancha temple stands on a raised square laterite plinth with a pyramidal superstructure. Three successive circumblatory galleries, The arches of which are decorated with terracotta lotus motifs. Many images from the neighboring temples were brought at the time of Ras Festival and displayed in the galleries for the public.
The temple was created to celebrate 'Ras' festival, when every image, large or small, in the form of Deities was taken in here from each and every adjoining shrine or temple. They were arranged for exhibit to every individual during this event.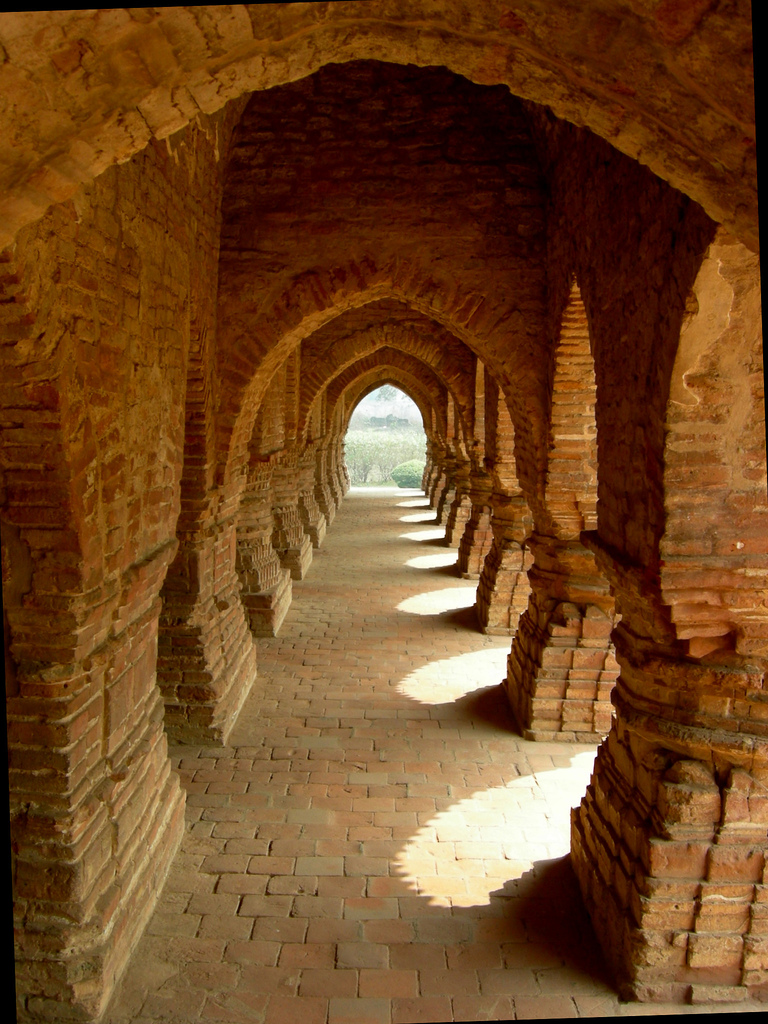 Similar architecture and building has not been found elsewhere in India and it is considered as the pride of Bishnupur for its unique shape. (source)
The interesting thing about the temple is that it has only a single chamber, the sanctum sanctorum, with an elongated tower, surrounded by hut shaped turrets. A passageway surrounds it and some large cannons found here date back to the Malla period. (Source)
Rasmancha is the oldest brick temple and the only temple of its kind in the whole country.
Rasmancha is no more a temple today, it has now been converted into a protected monument by the Archaeological Survey of India (ASI), which is making sincere maintenance efforts on this masterpiece. There are now lighting facilities and the delicate terracotta craftsmanship that is etched on each and every brick and wall of the Rasmancha is being carefully conserved.
How to go here?
Bishnupur is situated at a distance of around 134 from Kolkata. There are various buses and trains that take you to Bishnupur in approximately 3 hours.
In case you are flying, here is what you should do. Here is how you can plan a whole trip at Bishnupur.
Watch the video about this beautiful temple
[embedvideo id="yojjKc-q7j4″ website="youtube"]
About the Author:
Born with a hobby to travel, talk, express and write, Shreya gets to do all of that and is even paid for it! Interested in rural development and social issues, she dreams of actually bringing a change in society and writing a book of her own one day. When she is not preaching others about a better India she is busy watching movies and playing video games. Follow her on twitter:
@shreya08