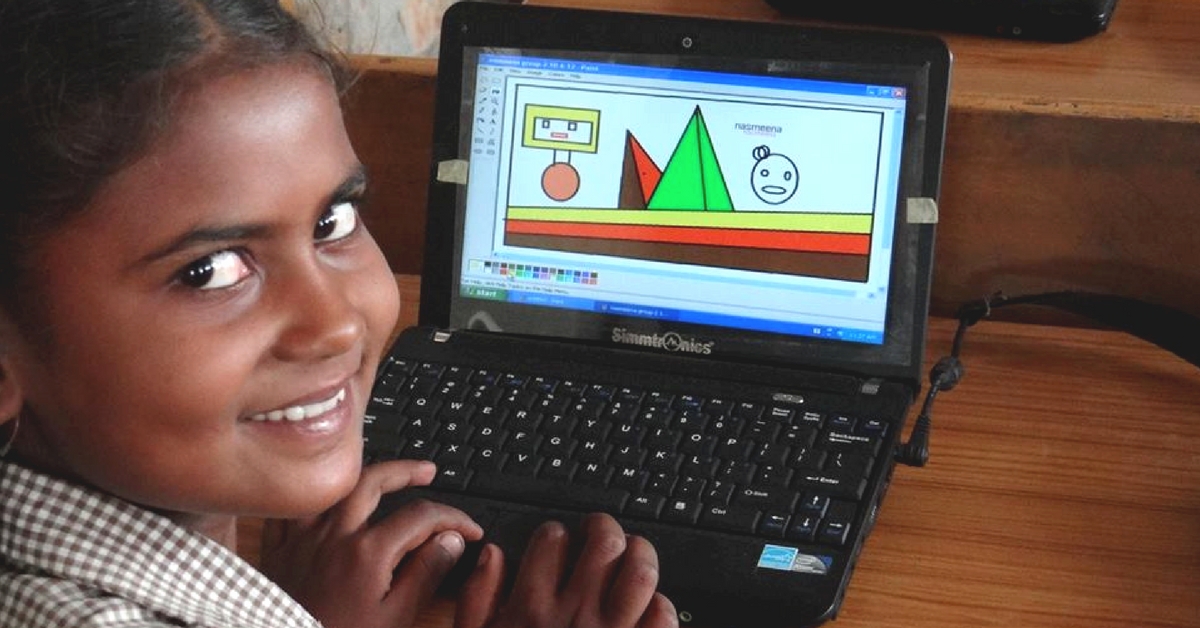 The non-profit organisation based in Gurugram wants to bring computer literacy amidst the underprivileged sections of the society and plans on expanding across different states in the country.
Most millennials who have grown up in tier-1 and tier-2 cities in the country are more than likely to have had Information and Communication Technology or ICT-enabled education system as part of their curriculum starting from their primary school days.
Though this percentage of the population is comparatively small, many schools across the country are still struggling with a lack of computer-enabled education even as the world is on the thresholds of a complete digital transition.
One non-profit organisation based in Gurugram is on a mission to bring computer literacy to the underprivileged sections of society and plans on reaching out to a million children across the country by 2020.
Computer Shiksha, since its inception in 2012, has been able to reach out to over 7,000 school children from financially constrained backgrounds across six states in India.
"Though many community and municipal schools have computer labs, there is either a dearth of teachers trained well enough to guide the young children or the IT infrastructure isn't serviceable or maintained well," says Dr. Rakesh Suri, who is the prime force behind the initiative.
Having almost three decades of experience in the IT and management sector with the last assignment being CEO (IT Division) in a company, Dr Suri, along with few of his colleagues in both fields decided to work towards delivering IT education to underprivileged schools.
"Our research took us into surveying close to 30-40 schools in Gurugram that were seriously deficit in IT infrastructure. Following which we reached out to local NGOs that had been managing educational establishments for community or municipal schools," he explains.
---
You may also like: One Man Is Using Games, Videos & Tech to Take Education to the Remotest Corners of India
---
Working out a model that included 15 laptops and four hours of training on Saturday and Sunday each, the pilot batch of Computer Shiksha had 60 students from one school, with one trainer and a support staff to set up the paraphernalia.
"The program became so popular that soon we had many schools within the region requesting computer classes for their students," he says.
As long as the model was being implemented on a small scale, he explained that implementation had been quite fruitful.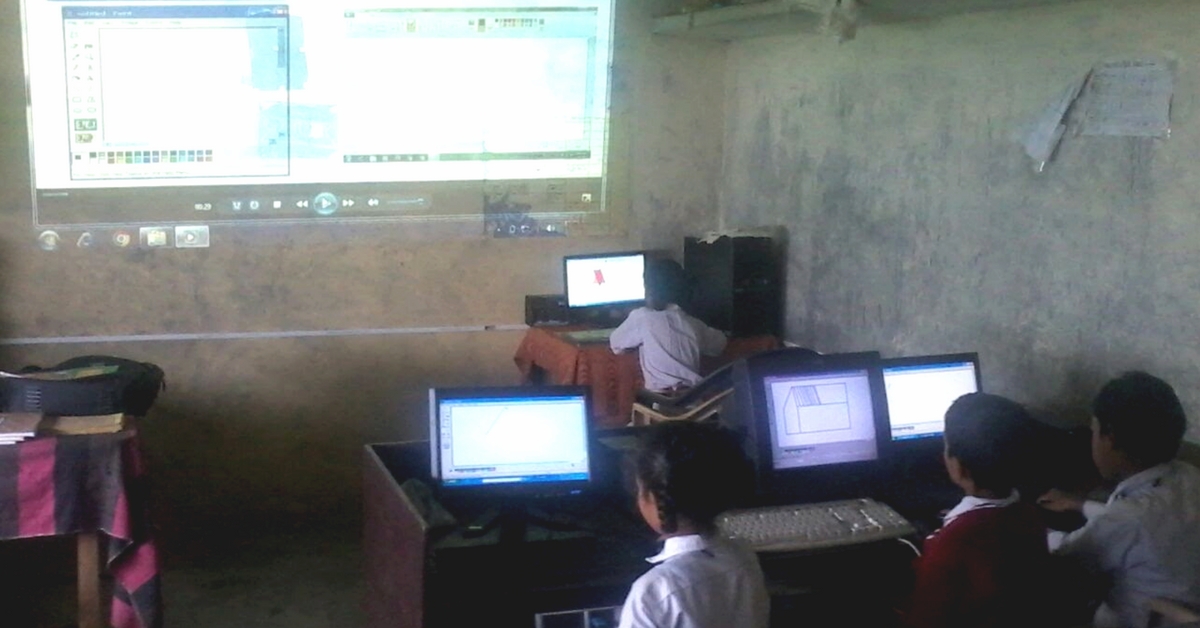 However, as the number of schools increased under their programme, Dr Suri realized a reworking of the teaching model had to be formalised.
"A great catalyst for the second model had been 'The Aravind Model' by Dr Govindappa Venkataswamy. The idea of understanding the obstacles that were preventing schools to provide computer education and removing them became our goal. Currently, it is this model that is being employed in all of our programmes," he says.
Following which, the team decided to supply hardware equipment to schools in association with various corporate organisations and train people who could help set up the systems in the schools.
"Through this method, we were taking charge of the shortcomings that arose due to faulty infrastructure and we could reach out to more schools and more children," says Dr Suri.
If that plan sorted out one of the hurdles, how did the team manage to supply training staff for children as the number of schools increased?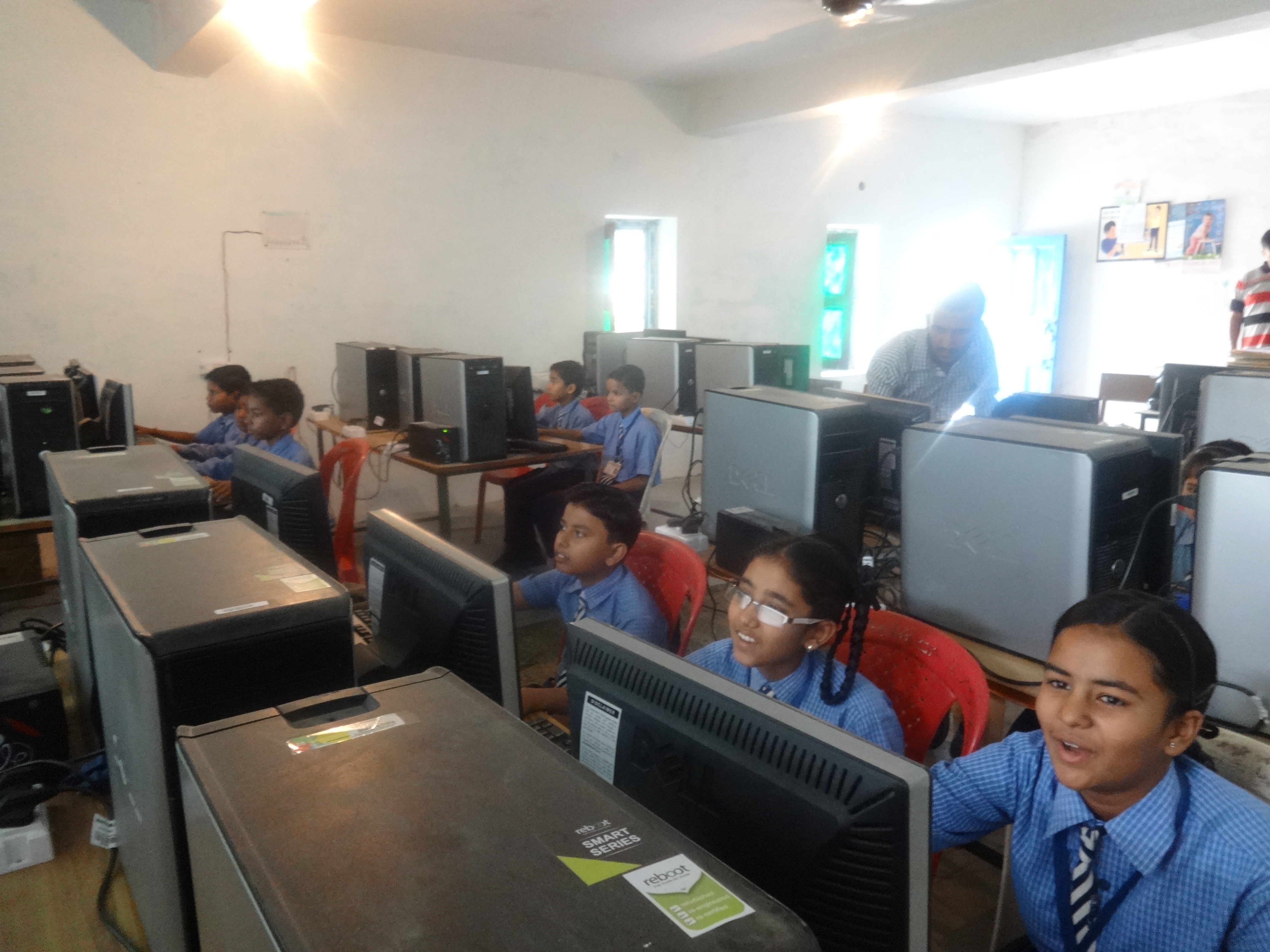 "This was indeed a problem. Since our model now focused more on dealing with technical aspects, we had to work out the staff issue without whom none of this had any significance. So we gathered our initial instructors and recorded videos of them taking classes to circulate to schools, thus reducing the human criteria," he explains.
---
You may also like: Meet Mantra4Change, the Non-Profit Empowering Teachers and Students to Improve Quality of Education
---
Currently catering to the Hindi-speaking population with basics on computer and internet usage as well as Microsoft office and paint, the 11-member team behind Computer Shiksha has been working meticulously towards expanding its reach across the country by including six different languages.
"Our task force is already working on it and positively by March next year, we'll be reaching out to other states across the country", Dr Suri adds excitedly.
On being hopeful about reaching their target of a million children across the country by 2020, he says, "We at Computer Shiksha don't believe in hope. We believe in action and everything that we have achieved until now has been driven by that. Things work when we work".
You can reach out to Computer Shiksha at rakesh.suri@computershiksha.org or call on 9810498433.
Like this story? Or have something to share?
Write to us: contact@thebetterindia.com
Connect with us on Facebook and Twitter.
NEW: Click here to get positive news on WhatsApp!