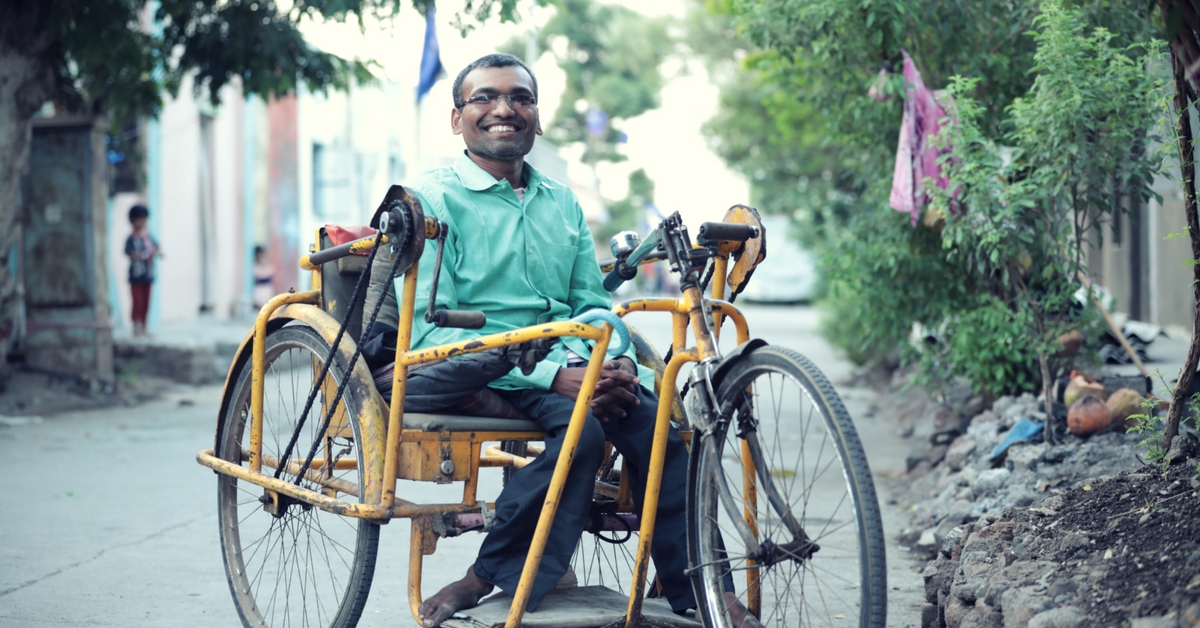 This is your 'next time' chance to make amends for all those missed opportunities to help people.
How often have you lamented that you could have done more for people who make your life simpler?
Your driver needed help to tide over a difficult situation. Your housemaid sought monetary support to help her talented children stand up on their own feet. Your newspaper delivery boy wanted to start his own business. Your office peon desired to secure a loan for his children to dream of bigger things than he could provide for.
You can recall many such instances where you could have helped but either did not or could not. Often, you rationalised and consoled yourself with a determination to help the 'next time.'
Rupesh Bhalerao, a 33-year-old man lost the use of his legs to a polio attack when he was eight years old.
His parents abandoned him by leaving him with his maternal grandparents. They looked after him well before they passed away.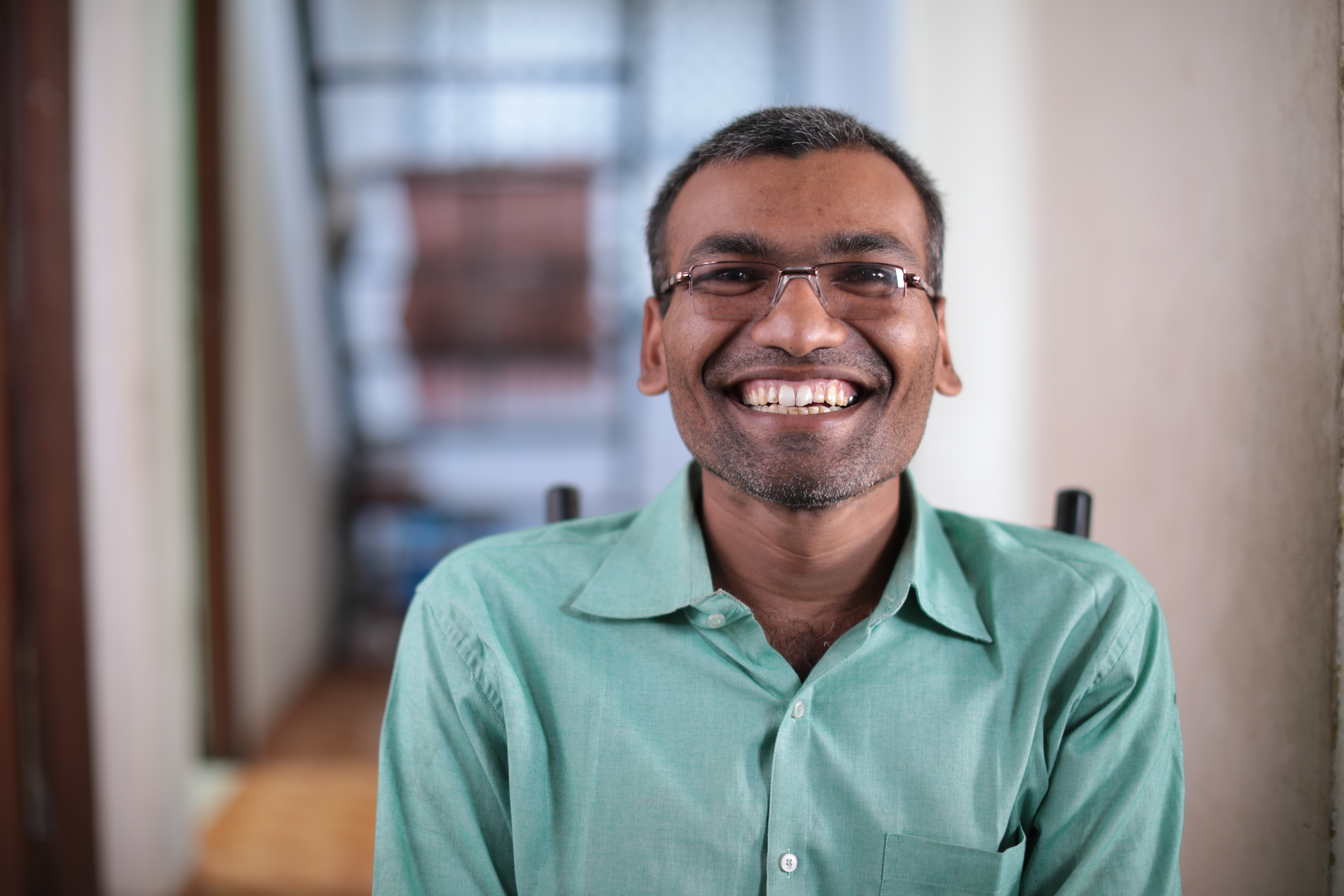 Then his maternal aunt and uncle brought him up. He learned printing and worked in a private printing press as a book binder. From his earnings he not only managed to save some money for himself but also paid his uncle. He was not happy with his job as the work was irregular. He craved to do something on his own and his heart was set on owning and running a general store. He approached various financial institutions and NGOs to help him secure a loan to finance his general store but to no avail. His condition became the bête noire for others to shun him but he never lost faith in himself and his dream. He felt that he had it in him to face adversity with his bare hands despite losing his legs. Rupesh was one of the beneficiaries of our loans. He has today gone on to open and run his own general store.
Swati Pagare, is a 37-year-old woman who suffered several setbacks in her life.
She faced disappointment early in life when she could not pursue studies after 10th standard as her parents suffered from financial difficulties. She married at the age of 18 and spent 19 years of married life with two children and two setbacks.
The first setback occurred when her husband lost his job due to which she and her family faced financial problems.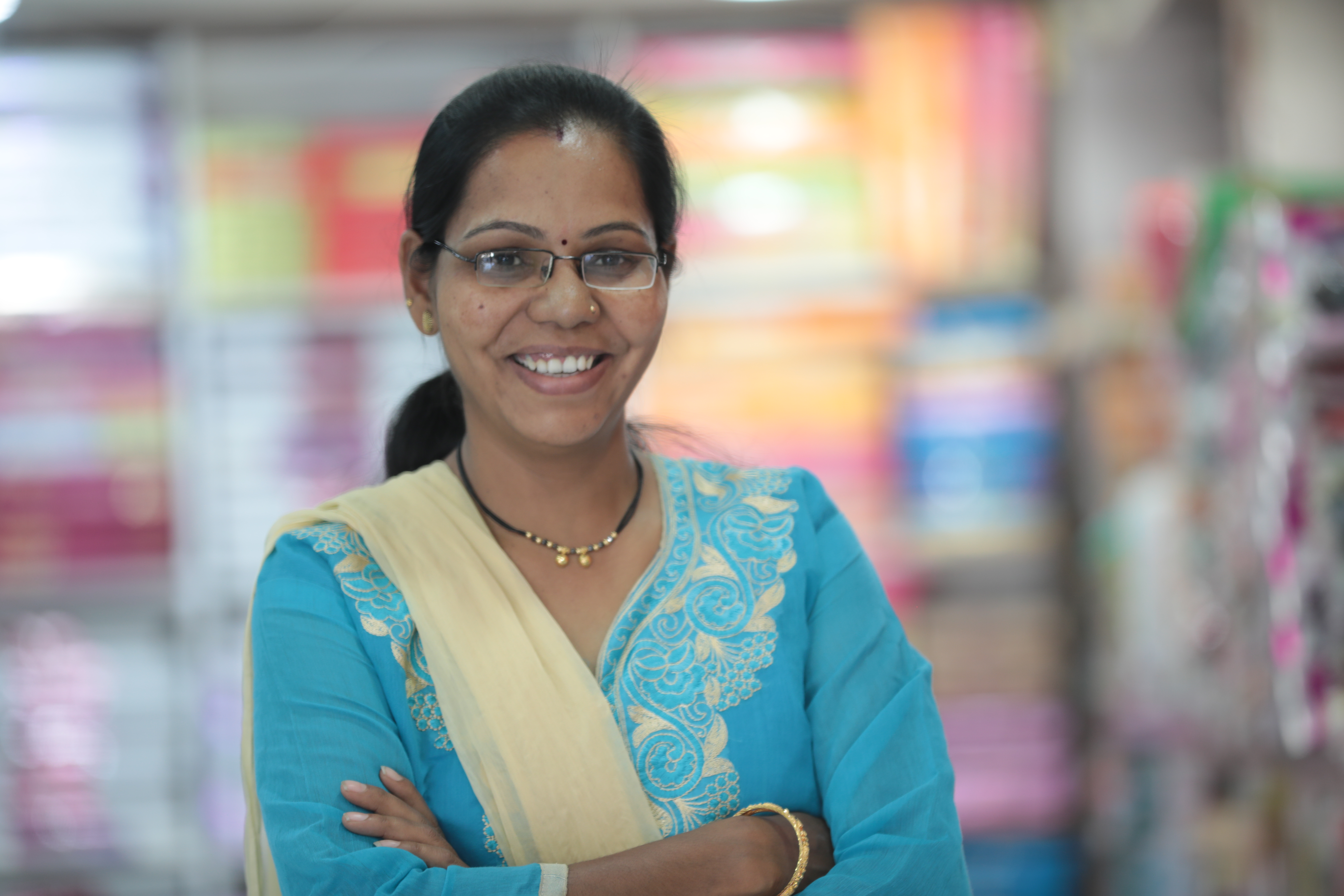 She felt she should and could contribute to household finances by doing something on her own. Since she loved spices she learned the business of spices and started a spice business. She was doing well in the business when she faced another setback when her husband got transferred to another city and she had to close down her spice business. She rewired herself to start a ready-made garments business which she felt would help her solve her family's financial problems. She faced yet another setback when she faced hurdles in obtaining a business loan. Taking all this in her stride and not losing an ounce of faith in herself she pressed on. When she approached us we saluted her dogged determination and granted her a business loan. We share with delight that Ms Pagare is happy with her own business and is prospering.
We want to involve people like you in a program that would help democratise the grant of loans. This is your 'next time' chance to make amends for all those missed opportunities to help people.
You can take part in the Salaam Loans venture by reading the stories on the website www.doright.in and then nominate ones you like and vote for their loans.
Like this story? Or have something to share?
Write to us: contact@thebetterindia.com
Connect with us on Facebook and Twitter.
NEW: Click here to get positive news on WhatsApp!