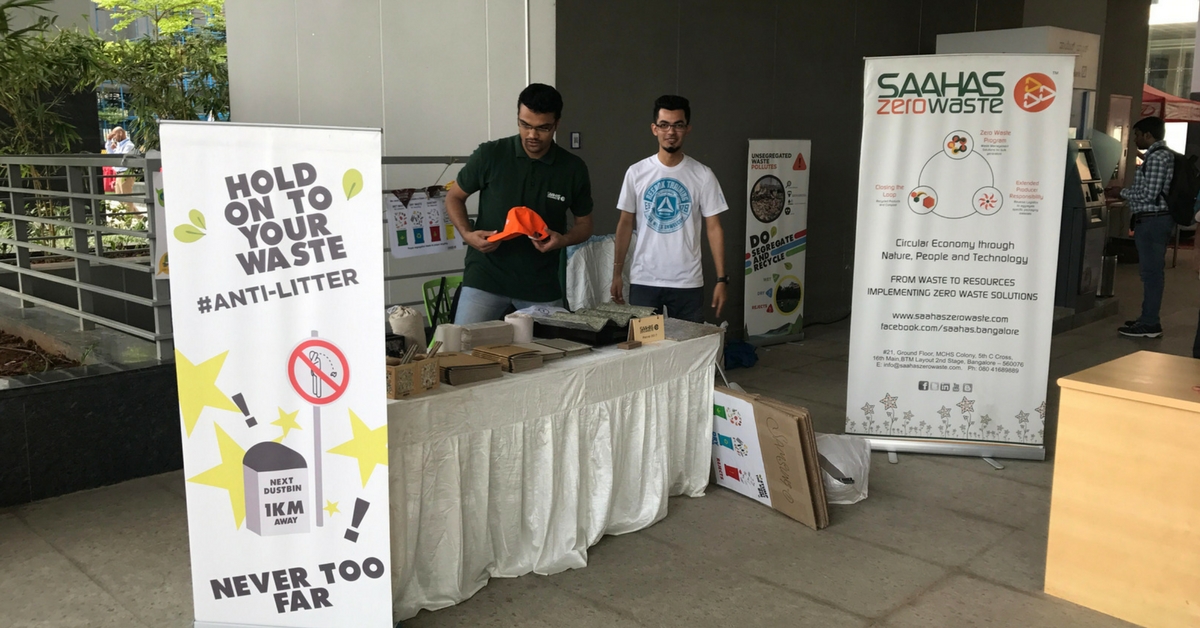 Willing to make an investment of understanding the full problem, potential solutions, and who can engage with the right people in the organisation to implement solutions is crucial.
Last month, on June 5th, Bangalore and many of its corporate companies participated in World Environment Day not only to celebrate nature but also to highlight some of the challenges we are facing today.
RMZ, one of the leading tech park builders in India and a founding member of the Indian Green Building Council also celebrated World Environment Day.
The tech park which has onsite processing of both wet and dry waste, they sought to share its progress of building infrastructure to handle waste onsite, establish policies, rules and processes, and launch full fledged onsite composting and dry waste sorting across its portfolio.
Stalls were put up to engage employees at the tech park so they could understand the new system of decentralised handling and processing of waste onsite, to change their behaviour so that they segregate their waste at source, and consider the impact their waste creates on the environment.
Celebrating World Environment Day at RMZ EcoWorld in Bellandur.
Source: Saahas Zero Waste
Is the Celebration Enough?
If you are even an average user of the internet and consumer of media, you would have noticed a lot of buzz on World Environment Day and it is a good thing to have a day to aggregate energies and talk about our earth and the damage we are doing to it. Plus there is great conversation on what steps we can take to halt and remedy this damage.
But of course, like most holidays, celebrating the spirit of the holiday is not enough only on that day. Generally, extending the essence of a holiday or special occasion beyond the 24 hours is important to sustain any momentum and to make progress.
While the company chose to bring attention to its work in waste management on World Environment Day, its fundamental commitment and willingness to set and achieve goals sets it apart. The company knows the importance of building in sustainability into daily operations and routines, almost so that it is not even noticeable.
If you celebrated World Environment Day but believe that the real impact occurs every day of the year, consider how RMZ goes above and beyond day in and day out.
Understanding the fundamentals
From the beginning of working with Saahas Zero Waste, the Senior General Manager, Mr. Protick Basu, has taken a keen interest in understanding the basics of waste management, the vocabulary, the economics and the processes. It took many months for full foundation to settle in, but once he grasped it, his articulation and eloquence on the matter has been impressive. Beyond that, his understanding has shown him business opportunities and strategies related to waste that would be worthwhile.
Having a champion who is willing to make an investment of understanding the full problem, potential solutions, and who can engage with the right people in the organization to implement solutions is crucial.
Embracing challenges
While working with the builder, the team noticed and appreciated that from top management to operational and facilities teams, all team members have a mindset of embracing challenges. Not only do obstacles present themselves as opportunities, but even regular routine processes are always being considered for improvement.
Solutions to big problems like climate change do not come easily. It is key that organisations understand their role in society, and welcome the opportunity to overcome challenges.
Educating stakeholders
In addition to taking on bold initiatives on their own, the leadership insisted that other stakeholders at the tech parks should also get some exposure to core ideologies and operations. This resulted in training for housekeeping staff, IPC teams, and tenant's facilities teams. The training was basic, but it resulted in the ability to demand compliance with its waste management policies.
Education and awareness is the key for changing mindsets and behavior across all types of climate change problems.
Especially because these issues are not priority for many, friendly reminders and helpful information can always be shared.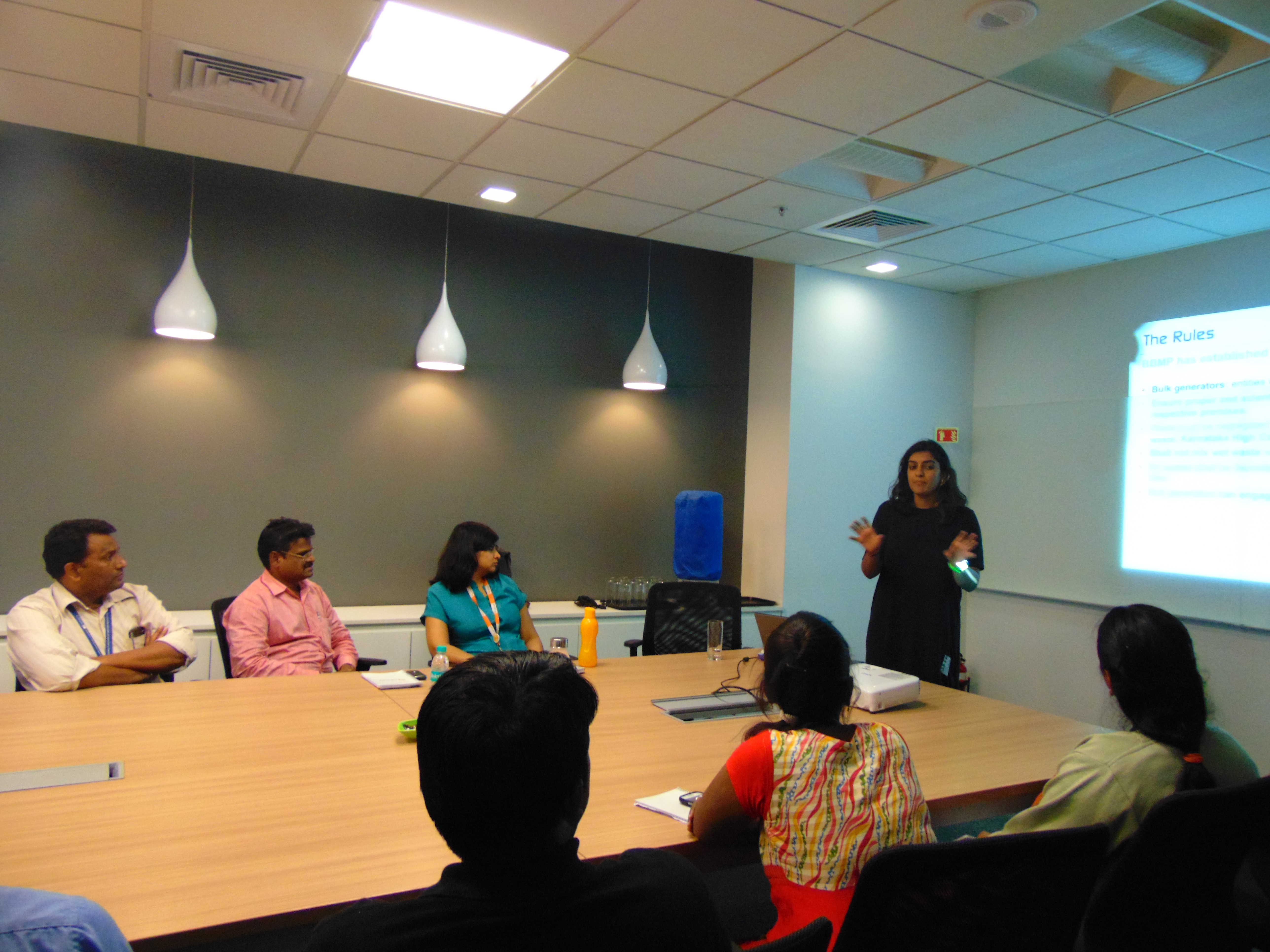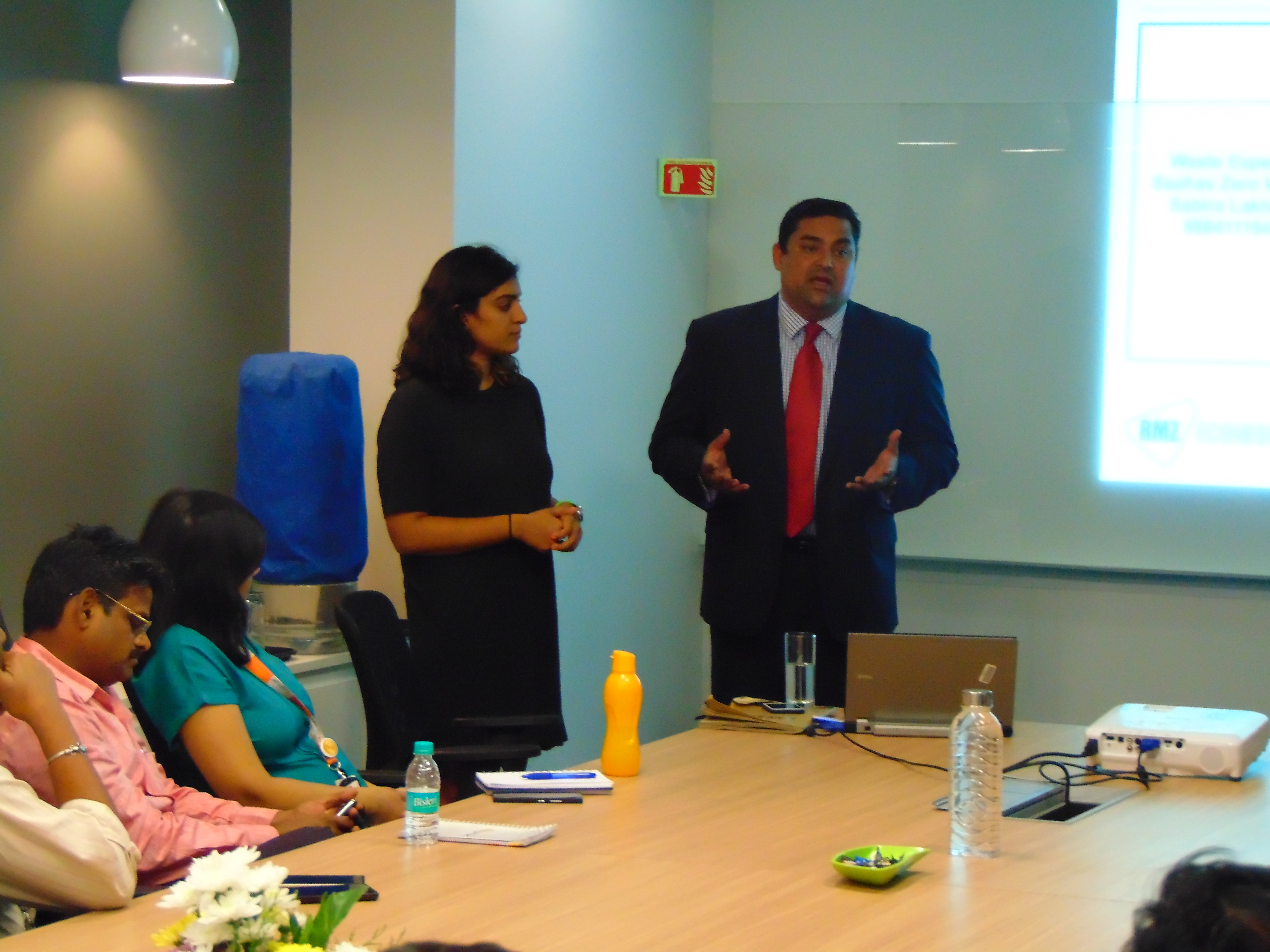 Source: RMZ EcoWorld
RMZ is looking to be bold in leading the movement in zero waste tech parks and other sustainability initiatives in India. It is a model of earnest success.
If you work at a tech park or corporate office and want your company to handle its waste responsibly, write to us at info@saahaszerowaste.com! Learn more about such initiatives here.
Like this story? Or have something to share?
Write to us: contact@thebetterindia.com
Connect with us on Facebook and Twitter.
NEW: Click here to get positive news on WhatsApp!