If the red planet had an anthem, 'Rise to Mars' by Oscar is sure to give every contending anthem a tough fight.
"Rise to Mars! Men and women,
Dare to dream! Dare to strive!
Build a home for our children,
Make this desert come alive!"
The baritone voice of Mumbai's Oscar Castellino resounded in the Dora Stoutzker Hall at Royal Welsh College of Music and Drama in Cardiff. If the red planet had an anthem, 'Rise to Mars' by Oscar is sure to give every contending anthem a tough fight.
Titled 'Mars Anthem' by the Mars Society, the world's largest and most influential advocacy organization focused on the Red Planet, the anthem premiered with Oscar Castellino as the soloist and was orchestrated by James Welland and Royal Welsh REPCo Sinfonia.
"It's truly a 'Marseilles' for Mars! I would not at all be surprised if it someday became the national anthem of a Free Martian Republic. It is certainly going to be a favorite among all those pushing for a human future in space now and for years to come," said Dr. Robert Zubrin, a former Lockheed Martin engineer and founder-president of the Mars Society, who co-wrote the lyrics, in an official statement.
From being a software analyst to opera, the journey has been long for Mumbai resident Oscar. Talking to The Better India about the muse of the anthem, he says, "I started in October. My inspiration was world events, political events in particular. Today, people are complaining about what's not right and have been not quite hopeful about the future. I said, we need a solution, we need some hope."
One of Oscar's greatest inspirations has been the story of entrepreneur Elon Musk, who sold his company shares at PayPal and launched SpaceX. "He said I have enough money and I don't need anything more, so what do I do to help the planet? He was inspired by a talk by Dr Robert Zubrin."
Elon thought it was one of the biggest adventure humanity could go on. Dr Zubrin is a Mars evangelist, who has been promoting the idea of human exploration and settlement on Mars. He is also a driving force behind the 'Mars Direct' design, which was adapted by NASA for its Mars mission.
---
You may also like: At 97, India's Oldest Serving Air Marshal Arjan Singh Has an Air Base Named After Him
---
"These initiatives inspired me, so I got in touch with with Dr Zubrin. I was young back then and did not have a goal. I told him, had I had known about your work, I could have contributed while in college. Was there a way I could contribute now?" Oscar, who completed his BSc. in Physics from St Xavier's College in Mumbai, says.
When Oscar mentioned that he was an Opera singer, Dr Zubrin quipped saying, "Mars needs an anthem. Do you write music?"
"The thing is, I don't write music. But I said, yes. Look, somebody was giving me an opportunity and I decided to give it a shot. In the opera world you are either a singer or a composer. You don't generally have people who compose and sing their own songs. When you are an opera singer, you are trained to have a voice that projects over a big orchestra. You don't bother with composition generally since it's a distinct role," he shares.
Fate had better plans for the Mumbai singer. "I came up with this anthem that Dr Zubin, who is a very difficult guy to impress, loved. People have come up with anthems in the past. But the fact that he was thrilled was very inspiring. I was really pleased," he says.
They sat together and changed some of the words. In February, the anthem was ready on paper.
---
Read more: Watch Three Women Scientists Tell Us How They Made Sure India's Mars Mission Was a Grand Success
---
Talking about the financial difficulties he faced, he shares, "The best thing to do today is make a music video in a grand style. But I did not have the money to do that. I had to go around and sell the idea. I got an orchestra that was interested in doing it for free, and additional video and audio team were brownie points. The anthem is a contribution from a lot of people who were inspired by the idea of Mars."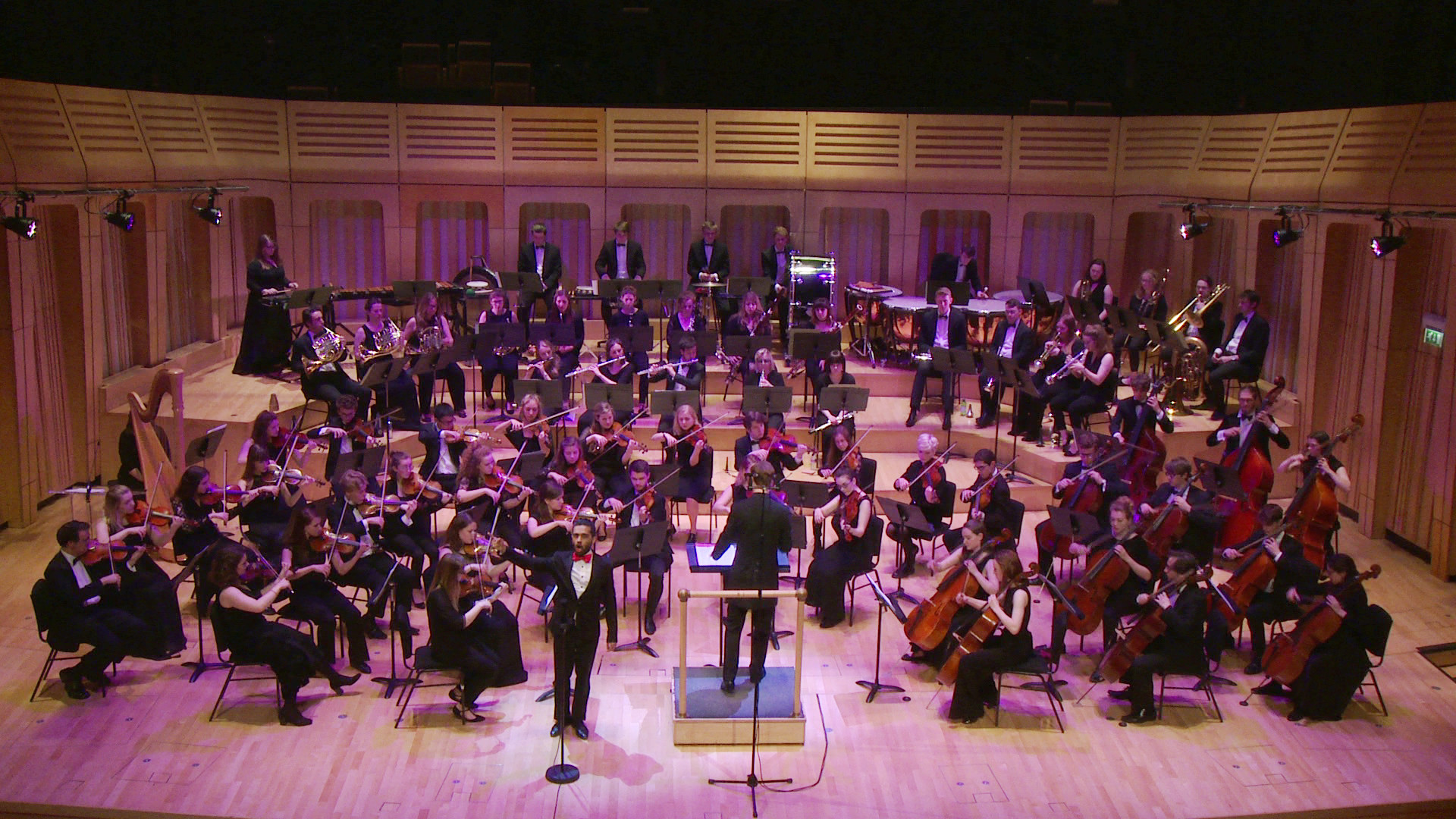 Discovered by Bombay-born Opera singer Patricia Rosario, Oscar decided to audition to the Royal College of Music, London. "Patricia heard me sing, I did not sing any opera at the time. Just some old song. She thought I had the potential and she teaches at the Royal College of Music, which is one of the best colleges in the world. In 2011, I decided to make a trip to London and audition. I gave myself two choices, if I got through, it meant I had potential and if I didn't I would come back to software."
He earned his seat after competing with hundreds of applicants. "It was a proud moment, not many people from India get through. It was very exciting. The course was difficult and expensive,but I got financial support through scholarships."
He is currently on scholarship at the Royal Welsh College of Music and Drama.
Talking about life as a musician, he says, "Most musicians are poor. I travel with my music."
He is currently in Mumbai for a gig at the Royal Opera House. "That's the life of a musician where you don't make a lot of money but you make a lot of friends, get into the musician network, get your travel paid for and get paid gigs to do at great places," he adds.
No movement of importance has ever gotten anywhere without a song, believes Dr. Zubrin. "Rise to Mars' has a good chance of being the song for the ages. It is very inspiring, it truly conveys the hopes of those reaching for the Red Planet, and is a song everyone can sing rather than merely listen to as a member of an audience," Zubrin told TOI from Colorado.
Watch the video here:

The American premiere of "Rise to Mars!" will take place this September during the 20th Annual International Mars Society Convention at the University of California, Irvine
Like this story? Or have something to share?
Write to us: contact@thebetterindia.com
Connect with us on Facebook and Twitter.
NEW: Click here to get positive news on WhatsApp!