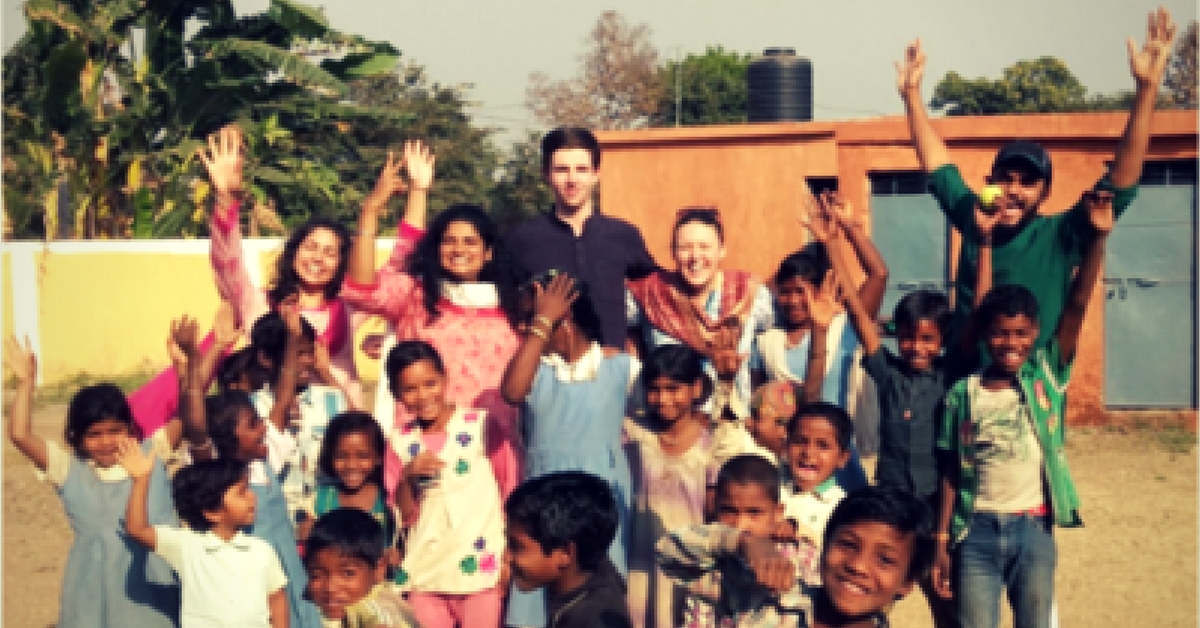 My Pravah ICS Experience: I've become infinitely more positive and optimistic since February 16th, when I arrived in India
The last picture on my phone before I left for India is of this poorly made picture of my manager as a prawn, which I stuck up in a store cupboard of the cocktail bar where I mix drinks for a living. This prawnography was my proudest achievement of that week.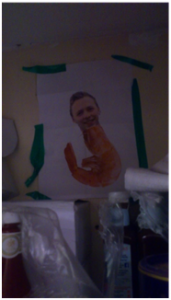 I didn't realise at the time but I was stuck in a rut. All my days were the same, I wasn't learning anything new and I wasn't moving forward in life.
Less than a month later, I had taught several lessons in a village primary school, I had written and co-directed two plays which were performed by youth before a large crowd and developed hugely in the process.
I applied to do ICS with Pravah back in September 2015 after several weeks' consideration. Just like some of you reading this now, I read loads of blogs on this website looking for testimonies to the value of ICS. I wasn't sure if I wanted to commit 3 months of my life to something that, in my mind, wasn't a safe bet. I'm glad to say that doing Pravah ICS is the best life decision I've made and I'd recommend it to anyone and everyone.
I've become infinitely more positive and optimistic since February 16th, when I arrived in India.
Whether this is due to the sunny weather, being surrounded by optimistic people, the inspiring work, or a mix of all three, I do not know. What I do know is that I feel as though I've woken up and seen the world in a different way: full of opportunities and waiting to be shaped by those with the will to do so.
Since arriving in the community, I've really been given the clarity of thought to consider what I want from life and what's important to me. Although I like my job back home, doing 50+ hours of night shifts per week in a bar is exhausting and leaves little time in your life for anything else.The work my team are doing in Umerdha, a 300-strong tribal village in a rural part of Madhya Pradesh state, however, is incredibly engaging and very enterprising. We've been given set objectives by our partner charity, Synergy Sansthan, but we've also made our own, and can go about achieving them however we wish. For example, community cohesion and unity are not objectives we've been set, but we recently facilitated the whole village applying for the right to own the land where they have lived for centuries, ever since their ancestors were taken from their home in the forest and used as forced labour for big landowners. To this day, landowners here are hugely influential, comprising most of the local council members and in the case of my host family's boss, actually making the final decision for his employees' home to be an ICS host home. Many people in Umerdha still work for the same families as their ancestors did 200 years ago, so this unified claiming of their land is monumental.
My host family are wonderful people. My host mother, Fulbati, cares for her 3 teenage sons; Anil, Dileep and Sunil. She also looks after her mentally-impaired mother diligently. I've only seen her show the strain of these burdens once when she briefly cried after showering her mother after one of her frequent incontinences. I imagine these occurrences feel equally distressing for both mother and daughter and I have enormous respect for Fulbati. Her endless care for her family is inspiring and I feel she and the many other mothers here are not appreciated anywhere near enough for their unwavering dedication to looking after those they hold dear.
From my host mum to a local man called Ram, who looks after his brother's 4 orphaned children as well as his own and still finds time to work for Synergy full-time, I've met people with a strength of character greater than anyone I've ever met before. I've also met other volunteers who have faced similar burdens as I have their whole life. So, in meeting people here I've not only been humbled but also found people I can really understand for the first time in my life.
To say my experience of Pravah ICS has been valuable would be a criminal understatement. I have been a part of a great team doing incredible work I really care about, I have created, and with my team carried out, a campaign for improving rural education, taught lessons to people who speak no English, designed and led a 6 hour session on motivation, become much more comfortable expressing my emotions, I've helped other people more than I ever have and really, truly developed as a person throughout this whole process. And there's still a month left!
So, to anyone reading this, not sure if you want to risk 3 months of your life on something you're not quite sure of, forget about getting ill, (myself and several other UK volunteers have gone 2 months with nothing more than a cold) forget about living with fewer amenities (it's not that hard) and just believe me when I say this: if you go into Pravah ICS with a genuine desire to make a difference, a real effort to improve yourself and a dedication to help other people, you can and will have the most valuable 3 months you have ever had.
Adapted from a blog originally published online. To venture on the exciting volunteering journey of Pravah ICS yourself, fill out the application form here.
Like this story? Or have something to share?
Write to us: contact@thebetterindia.com
Connect with us on Facebook and Twitter.
NEW: Click here to get positive news on WhatsApp!