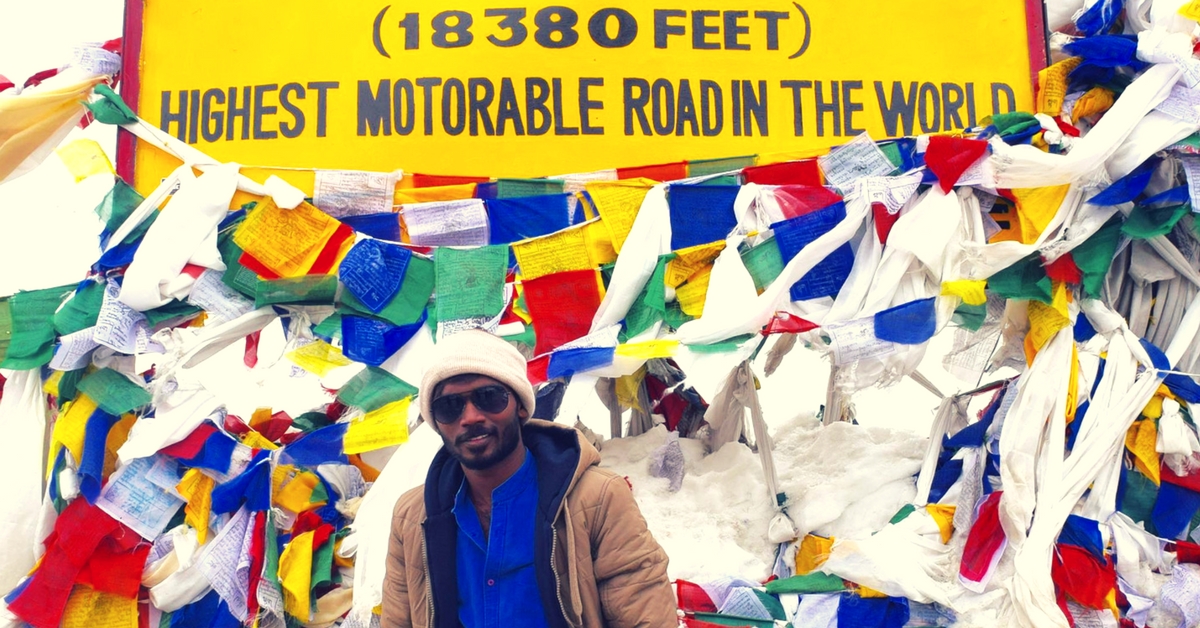 His stories are full of random acts of kindness by complete strangers including a businessman who gave him a ride and invited him to stay in a star-hotel in Kozhikode.
An engineering dropout, a poet, a composer, a hitchhiker, a polyglot who speaks five languages but first and foremost an Inspiring Wanderer.
Most might ask, what is so inspiring about travelling? Thousands do, right? But Vimal Kumar stands out. A year ago, on July 1, 2016, he started a unique journey — travelling across India without spending a single rupee!
Travelling over 11 states for nine months, hitchhiking more than 20,000km, taking trucks, mini vans, motorcycles, cars, buses, trains, a flight (once) — he has done it all.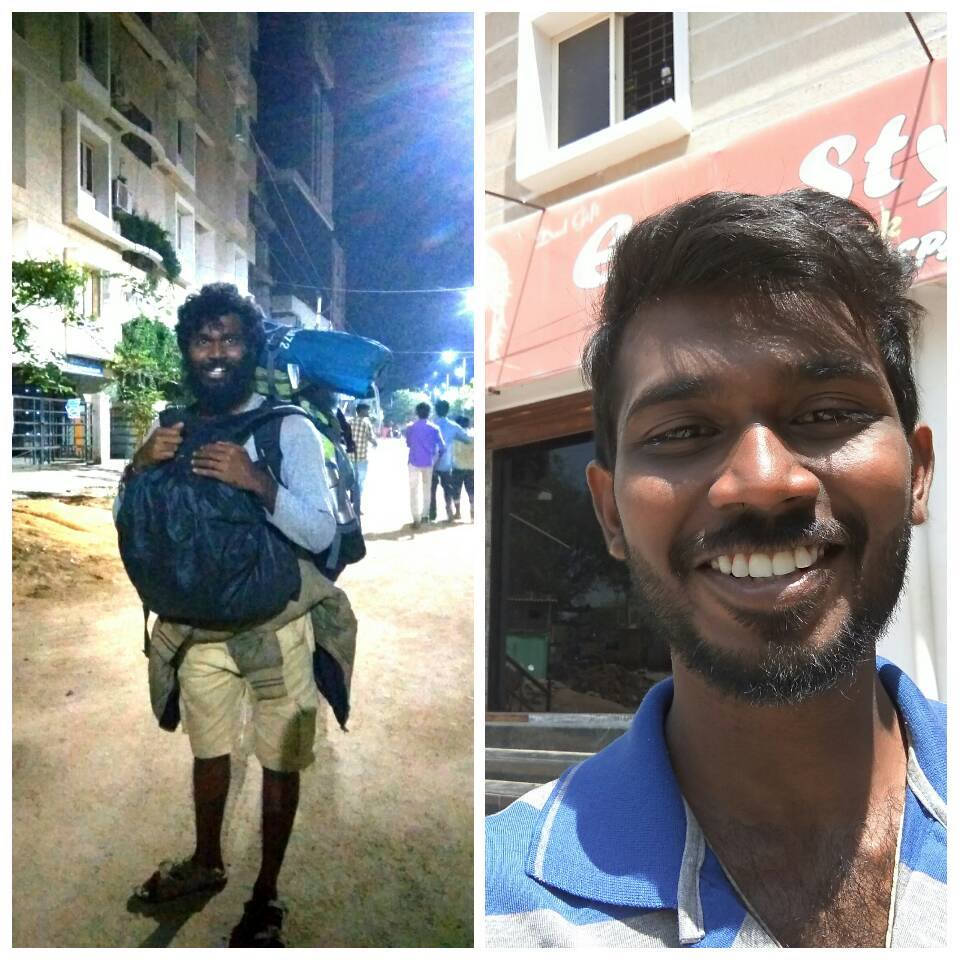 "Life is a journey full of learnings and travel is the best teacher, is something I truly believe in. When I was in college, I used to give motivational talks to people about following their dreams and passion and why it was important to live the life they always wanted to live. These always ended up in too many questions: How to go about it? Is it even feasible?"
Vimal wanted to be a standing example of what he preached. So he chose to travel.
Coming from a middle class family, having no financial support, he embarked on the journey. A native of Anantapur, Andhra Pradesh, Vimal's family is his single working mother and a sister. He studied in a government college in a small town. "So if I can do this, everybody else can!" he says.
---
Read more: This 7-Year-Old Travelled From US to India to Plant 750 Trees & Spread an Inspiring Message!

---
His decision wasn't supported by many, but that didn't deter him.
"I was always a weird kid. I started taking tuitions when I was in Class 10. I dropped out of my final year, I began a startup. I used to write, compose music, script short films. My mom knew I will survive anyhow. So she supported my decision on one condition — that I would keep in touch. On the other hand, my relatives never understood. They'd tell me, 'You have gone crazy! Why don't you take you a regular job?' The views have certainly changed now, they are looking at me in a new light."
When he grabbed his bag and dashed to the highway, many said, 'He'll come back in a few days.'"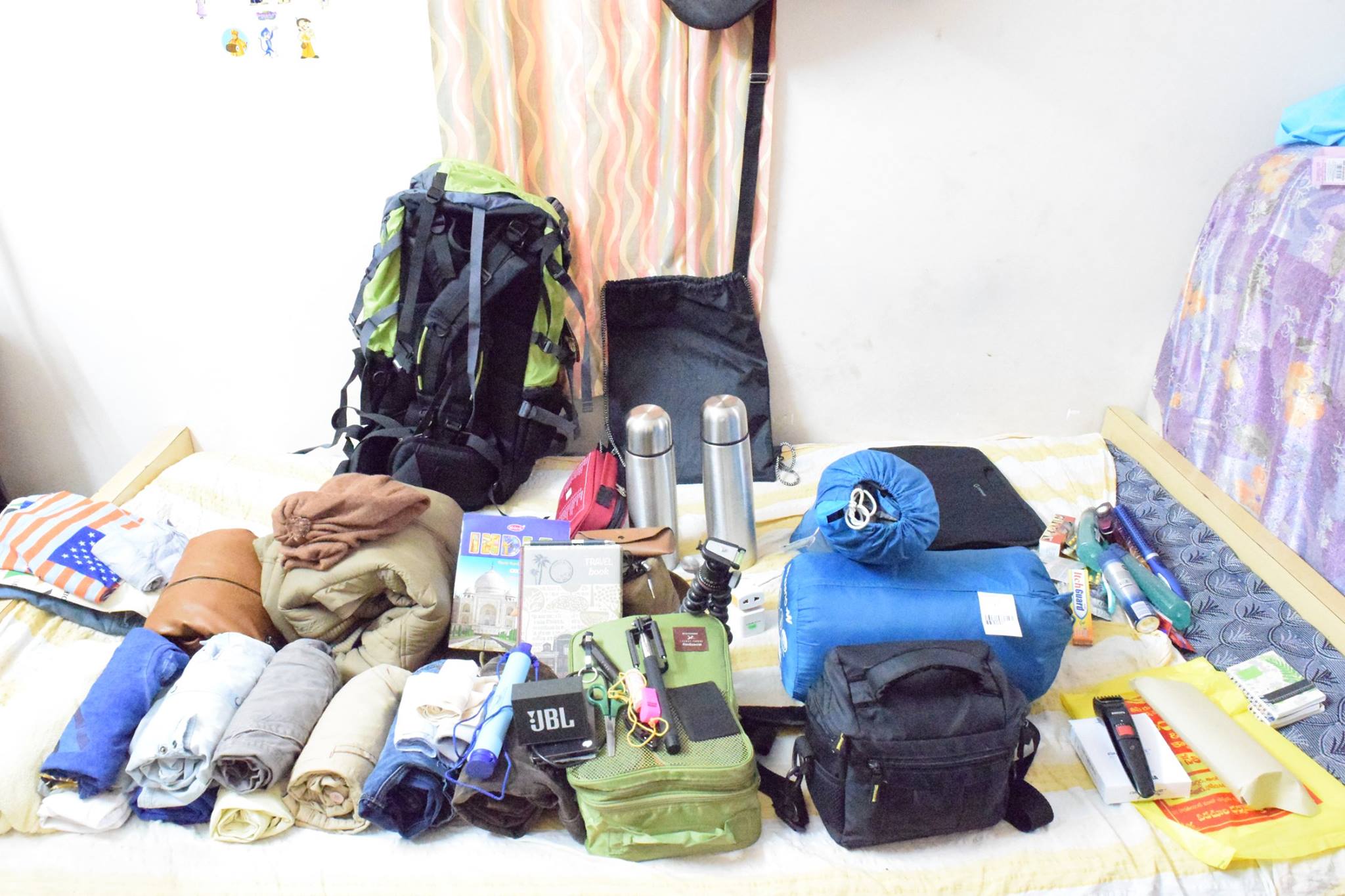 The journey had Vimal hitchhike, couch-surf, sleep at stations, camp at places, recite stories, sing — anything and everything it took to get some food to eat, get a ride, a place to sleep and most importantly stories to tell on his journey.
The initial plan was to travel for a year and a half, but because his family shifted base to Bengaluru, he came back after nine months.
When you are on the road, all by yourself, every step is full of learnings. While someone taught him farming, another took him snorkeling, someone taught him photography, another one, blogging!
Vimal has travelled over 11 states, covering all the six states of South India, Maharashtra, Meghalaya, Assam, Nagaland and West Bengal.
---
You may also like: More and More Indians Are Travelling Overseas to Study, and These 4 Mythbusters Explain Why
---
He recollects a hitchhiking trip to Lambasingi, a small village in the Chintapalli Mandal of Visakhapatnam district of Andhra Pradesh, popularly referred to as the Kashmir of Andhra Pradesh.He was hungry and it was 3pm. And Vimal made it a principle that he would never ask people for anything. It had to come to him.
"My body was giving up. I decided to cross the road to get to the sitting area of a small closed shop opposite the road. Two guys on a bike stopped me and enquired. I told them I was a traveller on my way to Lambasingi. They asked me if I had food, I negated it. They asked me how would I manage. I said I'll figure out. They had two packets of rusks (dry bread), they gave me one and just left. I don't remember their names or faces. I ate the bread, drank water from the pump and moved on. But I'll ever be thankful."
His stories are full of random acts of kindness by complete strangers including a businessman who gave him a ride and invited him to stay in a star-hotel in Kozhikode.
In Munnar, he met a man on the bus, who took him home to a small hut. The entire family of four slept on the floor and gave up their single bed for Vimal. "The fish curry his mum cooked is the best I have tasted in my entire life," shares Vimal.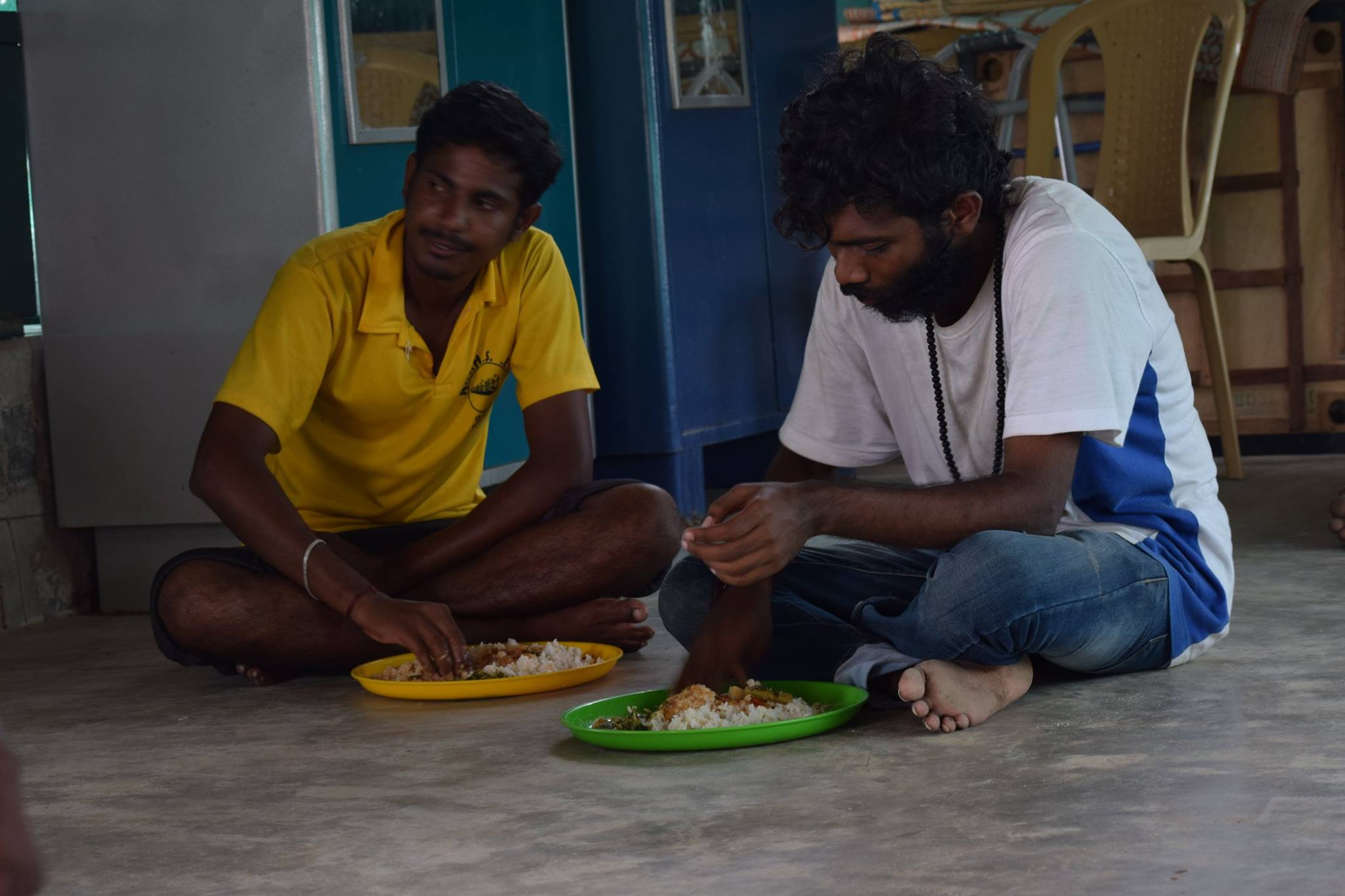 When Vimal left, he had two sets of clothes, a sleeping bag and a tent. He was carrying a Mac, camera, smartphone and a first aid kit. But when he returned, he had everything plus an additional bag!
"A German guy gave me an Iphone for free when my phone was dead stating I needed it a lot more than he did. I had one extra bag of things when I came back, even that bag was gifted to me."
While in college, Vimal began a startup called Smaya, to bring people closer to each other in the real world, which eventually shut down when he decided to travel. "Say if two people were sitting together in a restaurant and busy on their phones. It would send them a notification saying, 'Hey! Your friend is right in front of you. How about you close your smartphone and connect to them instead?'"
Road ahead
Future is an illusion. There is just journey, but no destination for Vimal, he says.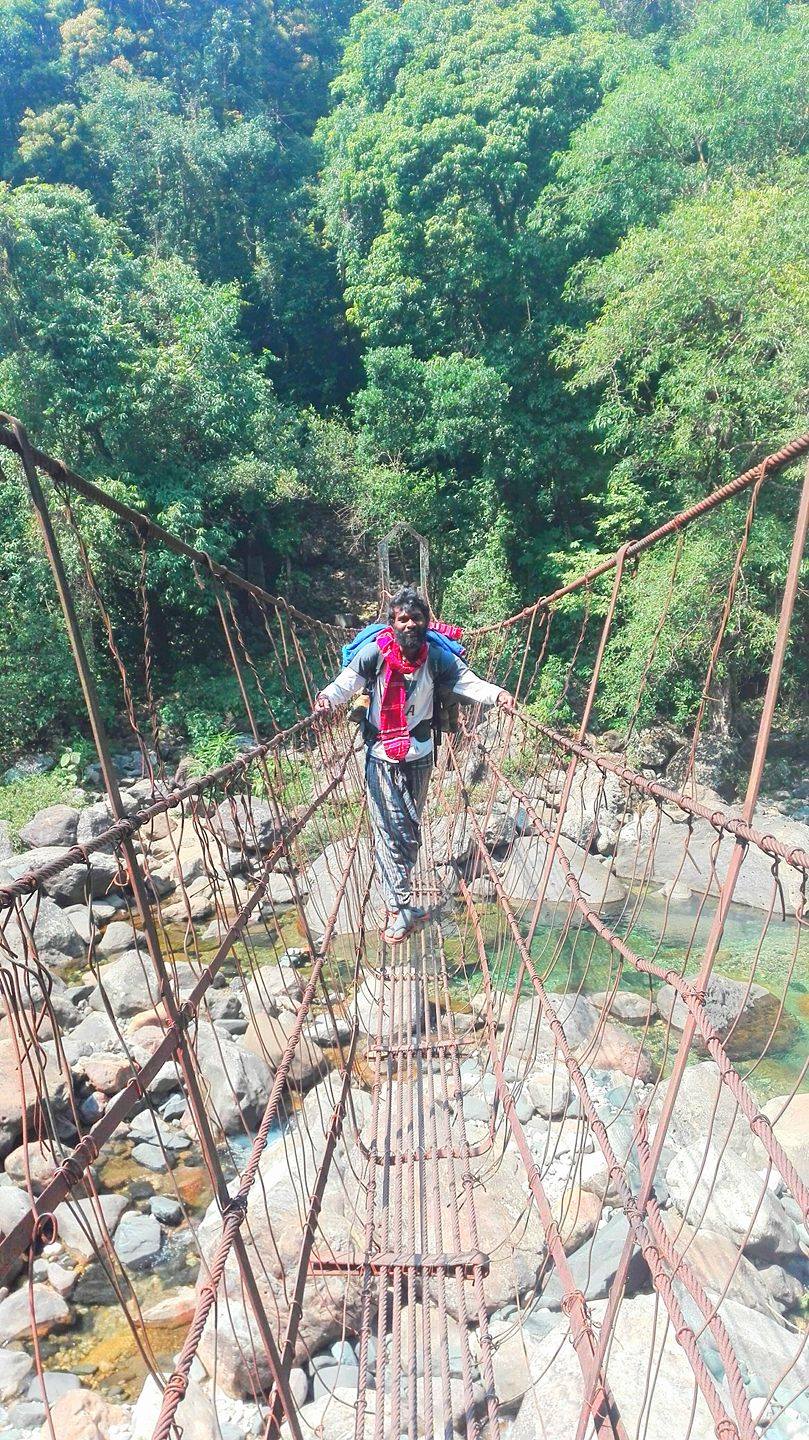 "I am currently in a phase of giving back. The first phase is me inviting travellers who pass by my town and city to enjoy my hospitality in my home.
The second phase will include starting a social enterprise to make a broader impact on society. This won't be restricted to just the travel space. For e.g. when I was in Kolkata, I went to Sonagachi, which is South Asia's largest red light area. I have seen the condition and struggles of commercial sex workers. And there are so many stories that have impacted me, I want to be able to effect change through them."
Like this story? Or have something to share?
Write to us: contact@thebetterindia.com
Connect with us on Facebook and Twitter.
NEW: Click here to get positive news on WhatsApp!