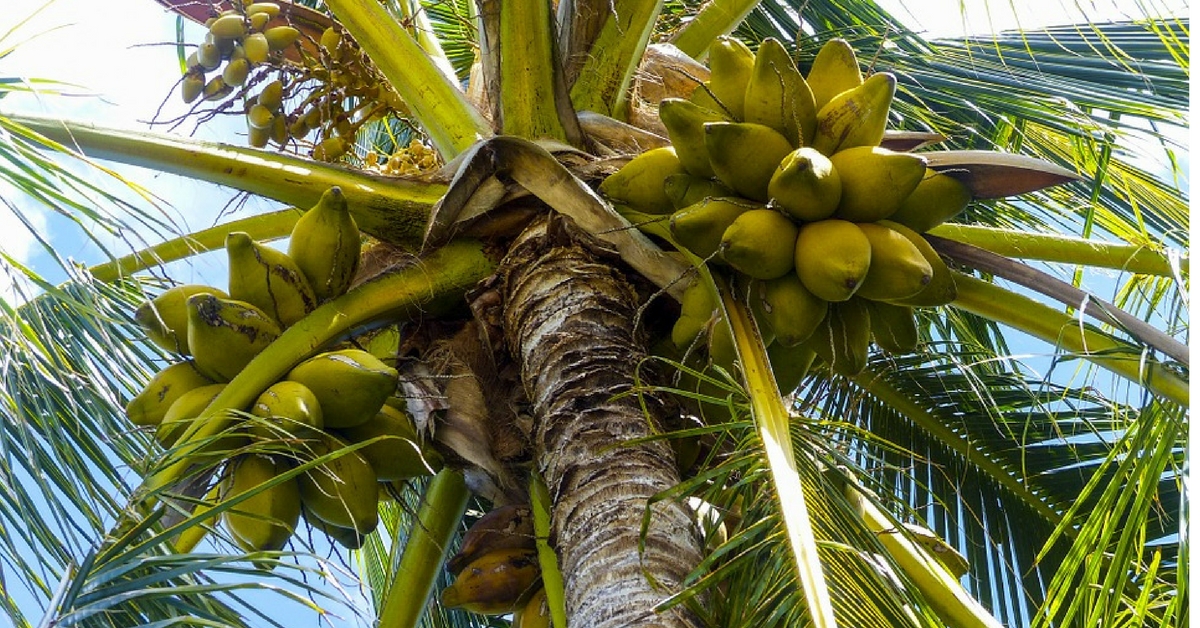 In a world where abundance leaves us in wants, the problem of shortage may not be the lack of efficiency but greed masquerading as need.
Nowadays I rarely buy tender coconuts, mostly because I whiz past the shops in a haste or because I spend most of my pocket money on coffee and fast food (don't tell my dad). But today was different. I decided to strike a conversation with the local coconut vendor, who didn't seem to be getting much business that day. His dull green coconuts were stacked in a rather neat pyramid on the sidewalk leading to my hostel, and he carried a thoughtful-yet-happy look about him.
He greeted me with a smile, and was extremely cheery for some reason. When I asked why, he shot back, surmising that people are so much gloomier than they should be. Well, that's just normal people, right? He must be the odd guy, I thought to myself. I asked him if the business was great this summer.What else can cheer up a salesman more than a good day's profit? He nodded no and said that he earns just 5 rupees per coconut, barely enough to survive! As I requested him to crack open another coconut, my brain was running through all the possible reasons behind his apparent happiness. Perhaps it is his family that is the source of his happiness?
He told me he hasn't seen much of his parents and was sold into slavery as a child. This knocked me into silence. The feeling was almost revolting that slavery still exists today and stalks its prey in the shadows of our 'modern culture'.
In his service as a slave, he was forced to do physical work and was denied an education. As I sat with him next to the coconuts, I could see that the long hours of labour had taken their toll on his body,  and his constant beaming smile was the only bandage he could afford.  Despite all the horror and pain he had been through, he decided to jump to the part of the story where he met a very special girl.
She gave him company when he was done with work and told him stories and amused him. He grew fond of her. Tired of their lives, the two planned an escape. After running and hiding they finally reached a safe distance and were elated that they got free. I was happy to hear this but kept asking for the details, Weren't they hungry? Where did they shelter? To which he replied "That's not important, what matters is we got freedom", I had to agree. He says that now they are happily married, she goes around doing chores and he sells coconuts for a living.
To me this was very weird, they obviously don't earn enough and he was scarred from his childhood! His past was grim, his present is not so great, his job is unreliable and his future is not bright either from the looks of it. How can this man be so happy?
When I asked, he told me that I was overestimating his needs. What I consider a lack is actually abundance to him. He told me he has just one solid meal a day, I asked him to stop kidding as he was remarkably well built. He replied with a grin that he just works really hard.
He told me that people underestimate themselves and most of their sadness is due to assumptions. Cheekily, he also told me that they gorge themselves at the slightest hint of hunger. They spend so much money thinking they need so much and also because other people do the same.
We always obsess over our 'wealth' as we call it. We have so much food, so much money that it is never enough. We keep amassing our possessions and flaunt our stockpiles of resources but forget to ask ourselves, Do we actually need this? We buy books we never read, dresses we don't wear and accessories we never use. We are all 'hoarders'. We eat more than we need to and get fat then spend money on losing weight. We don't maintain our things and spend money on repairs. Well if we are so inefficient of course we don't have enough. But that's just a portion of our problems!
Realising that I'm done with my coconut he put one more in my hand and told me that that one was free! Of course, I couldn't take it and I probably couldn't buy and drink a third so I offered to pay but he kept insisting and my curiosity kicked my pride aside and asked him more about his theory of life. As I sipped the coconut I realized that this guy must be older than he looks given his wisdom. He was illiterate and the wisdom he had was probably what he gained from living his own life. As I leaned forward the man continued, he told me that we take things for granted in life, for instance, he told me that he lost his parents but I still had my parents and took them for granted and it was true I rarely spoke to them and haven't even thanked my mom for meticulously taking care of me. He told me that we aren't happy for what we have in life, we don't hug our friends who do good things for us but later cry that we have nobody to hug. We don't admire our comforts until we lose them. Even freedom which our people fought for with their lives and got merely 71 years ago is already taken for granted and we look at our freedom fighters like just some folks in history books and neglect the respect they deserve. We, instead of being thankful, abuse our freedom by acting in ways that harm others.
I had a revelation this day. We don't realise the value of all that we have until we have lost it. We forget to cherish our life and be thankful. Our greed has obviously left us in a sense of lack and we assume we need more. Even the way we progress, we create machines which can bring about abundance. We make schemes to make our business more profitable to make more money. We spend so much time working for more and more that we neglect our loved ones. Then we lose those and repent. We even take life itself for granted and are filled with regret in our older days. We spend so much satiating our greed which we think is the need.
Cities have expanded and people search for bigger houses, more fertilisers are added to produce more, we pollute the land and poison the waters and push certain regions to the brink of the carrying capacity of the planet. We have sent several species to extinction, depleted mines and overfished seas.
Our insatiable greed has gained enough momentum to shake the equilibrium of an entire planet!  Most of our solutions involve acquiring more! We dream of conquering more planets. Exploiting more resources.
Advanced mining techniques to get more out of the ground. All these seem to quench our problems but it actually feeds the underlying cause. Nothing will ever quench our greed as long as we keep wanting more. How many more glaciers should melt and how many more extinctions should happen before we realise 'Maybe it's us! Maybe we don't need so much'. The human body itself has wondrous efficiency, we can walk for miles at end, we can so efficiently store food and go on for a long time without it! Yet we take these for granted and use vehicles for even short distances then travel to the gym to run on a treadmill.
Hegel, a great philosopher who emphasised that 'really important ideas may be in the hands of people you regard, at first glance, as beneath contempt' also mentioned that we overcompensate for our previous mistakes which is the cause of most of our overestimation of need. He called this process the Dialektik. This what-what I was reminded of the more I spoke to the coconut vendor.
You must be pausing a moment to let all this sink in, surely I was. As I got up to leave he asked me, "How was it?". 'Great advice!' I exclaimed with a smile for which he corrected me and asked how was the coconut. Frankly, I had no clue as I was focused on what he was saying and in deep thought. He asked was it sweet or tasteless? I told him with great embarrassment that I don't know and he said I took not one but two coconuts for granted! I missed savoring its taste and the irony made me laugh really hard to which he said: "You seem to be happier now." I nodded. He told me to relish the smaller things too, the heat of the sunlight and the gentle wind brushing our hair and the coldness of the rain. At this point I realised the list of things I took for granted was several folds longer than I anticipated. I thanked him for the talk and told him I'll frequent his shop, why wouldn't I? His coconuts have a wise aftertaste!
 TEDxNITTrichy is driven by powerful ideas and a unique vision. Conceptualised within the walls of the National Institute of Technology, Trichy, it strives to build a strong community of change-makers and promote peculiar ideas. They'd be happy to get in touch. You can reach them at hello@tedxnittrichy.com or if you'd like know more about the speaker line-up and event details of TEDxNITTrichy's event on

19th August 2017

, please visit www.tedxnittrichy.com
Like this story? Or have something to share?
Write to us: contact@thebetterindia.com
Connect with us on Facebook and Twitter.
NEW: Click here to get positive news on WhatsApp!
We bring stories straight from the heart of India, to inspire millions and create a wave of impact. Our positive movement is growing bigger everyday, and we would love for you to join it.
Please contribute whatever you can, every little penny helps our team in bringing you more stories that support dreams and spread hope.