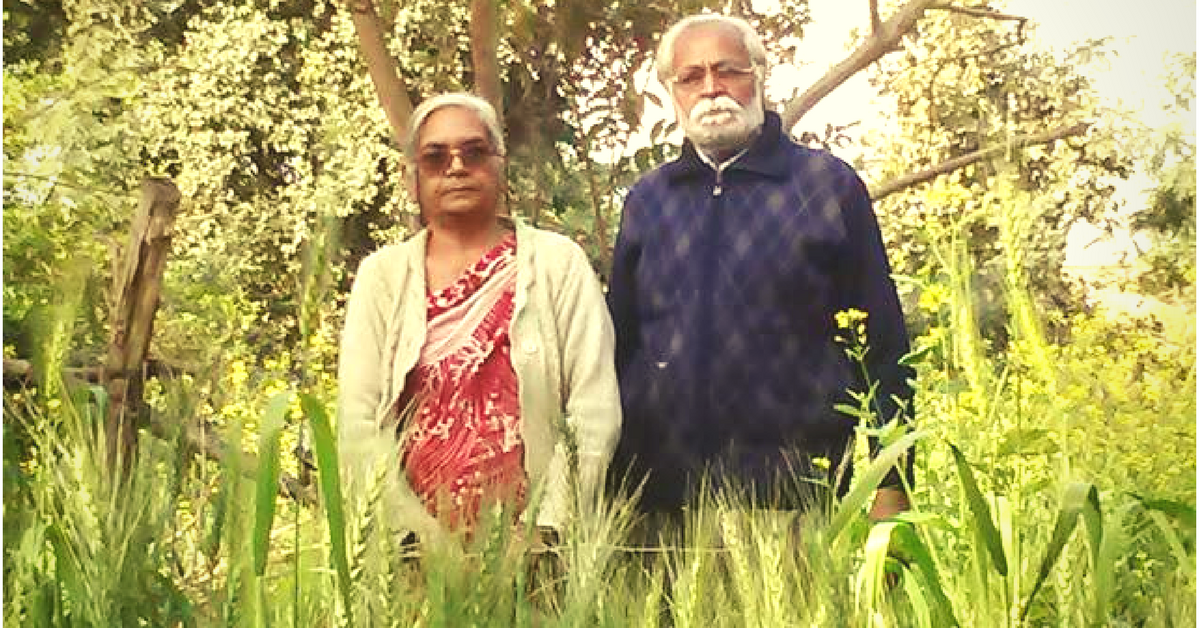 The method is based on Japanese research farmer Masanobu Fukuoka's book One Straw Revolution.
Raju Titus, a farmer from Hoshangabad, Madhya Pradesh, has not tilled his land for the past 31 years and yet has a flourishing harvest every year. Know more about the no-till farming through his story.
Hailing from a family of farmers, Raju continued to farm his family's 12 acre ancestral land even after getting a government job. According to him, things were going well before he went with the Green Revolution wave and started using chemical fertilizers and pesticides on his farm. This maximised the yield of his farm but in spite of a quantitative return, the profits were not constant as expected. He applied modern farming techniques more vigorously. As a result, each year the output decreased, the soil was left infertile and his fields were completely destroyed.
"I had installed an electric pump, a biogas plant and other new gadgets in my farm. I would also use all types of fertilizers and pesticides to get maximum yield," says Raju.
In 1984 after practicing chemical farming for over 15 years, Raju incurred so much loss that he almost decided to sell his land and stop farming.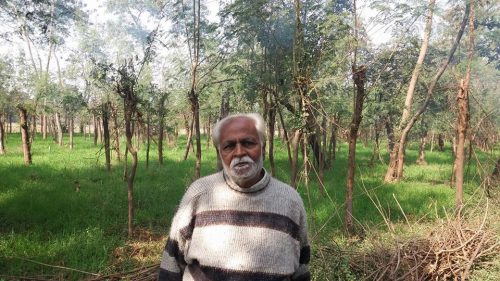 This upset his mother and she went to seek help from Friends Rural Centre, a group of Gandhian Quakers in Rasuliya village near Hoshangabad. As an answer to her queries, Raju's mother was given Japanese research farmer Masanobu Fukuoka's book One Straw Revolution. The book's basic premise is to inspire people to be with nature and not master it. It argues that humans should watch nature and synchronise their farming accordingly. The method also rejects processes such as weeding, tilling and application of fertilizers and pesticides.
Raju would initially dismiss the book but soon something in it attracted him. But on his mother's insistence, he read the book again and again and soon understood his faults. He then decided to undo the destruction he had done to the soil by using chemicals for 15 years.
In 1985, Raju adopted the no-till farming suggested in the book and left the soil untilled.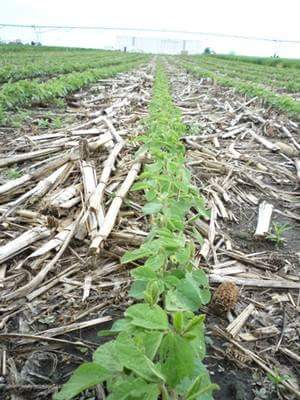 He then sprinkled various types of seeds like Subabul , rimjha , pawar , gokru and other variety of grass on his farm.
Once it rained, Raju was confident that his soil would get better day by day with this method as this time the water did not drain out but penetrated into the soil making it soft and moist for a longer period of time. The first harvest was also satisfactory and it became better with time.
But this unusual path was not easy as Raju was made fun of in the village for this no-tilling method of farming. Farmers who believed the weeds to be the enemy of the crop would laugh at him for growing weeds and grass. The subabul trees grew tall and the neighbouring farmers would pressurize Raju to cut them as it shadowed their farms too. Cattle from all other farms would come here and graze as there was maximum grass in Raju's farm. In traditional farming method, farmers burn the remains on the farm after harvest. This fire would often catch the weeds in Raju's farm.
But this man was determined to pass every hurdle on his way towards natural farming.
His dedication paid off when Masanobu Fukuoka himself visited his farm and praised him when he came to India to deliver a lecture at the Indian Science Congress Session in 1988.
After this,Raju's renewed confidence pushed him to experiment with Fukuoka's methods according to the weather conditions and soil type of India.
He started keeping buffaloes not only to increase his income and provide milk for the household but, more importantly, to relate livestock to natural farming. To his dismay, he found that the cattle, by grazing, were exerting pressure on the land. Consequently, the results from direct seeding were not forthcoming. Just then, Raju met Fukuoka once again who listened to him patiently and gave him the mantra: make pellets of soil and stop monoculture.
Raju followed Fukuoka's advice and started making pellets, the size of a table tennis ball.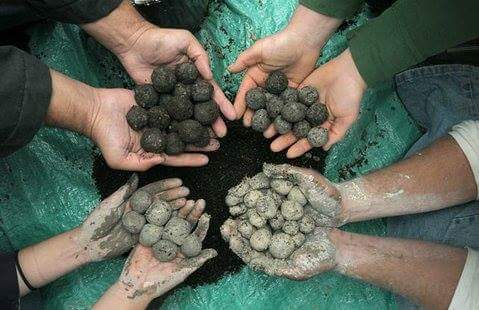 One part of the pellets is a mixture of seeds and seven parts is clay (either collected from the burrow of termites or soil available with potters). Each pellet had to be thrown at a distance of one foot. The seeds get nutrients from the soil mixed in these pellets at the time of germination. As the seeds remain on the surface, they also get sunlight. With the help of family members, pellets required for one hectare of land was made in a day.
"After throwing these pellets, the next winter, soyabean crop was good, both quantitatively and qualitatively,"Raju informs.
Raju's wife Shalini contributes equally in the farm work. The couple levels the high rise weeds by rolling over a crimper over them slowly and the weeds cover the entire land.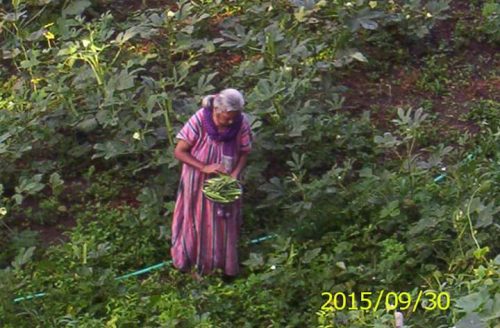 71-year-old Raju explains his method, "Covering the fields with weeds and grass gives birth to microbes, earthworms and insects, which bore holes in the soil and makes it softer and porous. It collectively increases the fertility of the soil, resulting in a good harvest."
According to him, in chemical farming, water that is filled in the paddy field doesn't go deep inside the soil while in natural farming water penetrates deep. Thus the farm does not depend much on an external water source. Under the green cover reside many insects, which can easily foil attacks from insects harmful for the crop. This cancels out the need of chemical pesticides. Fertilizers are also not needed as the soil becomes strong and fertile with time due to the roots of the plants and trees growing underneath. As one doesn't need to till the land, there is no need to buy a tractor too.
"The biggest reason of farmer suicides is because the cost of investment is increasing day by day. This is the only method by which a farmer will have to do zero investment and hence he will never have to take a loan," he says.
As much as 90% of his farm is covered by the Subabul (Australian Agesia) tree, which is a natural source of urea for the soil.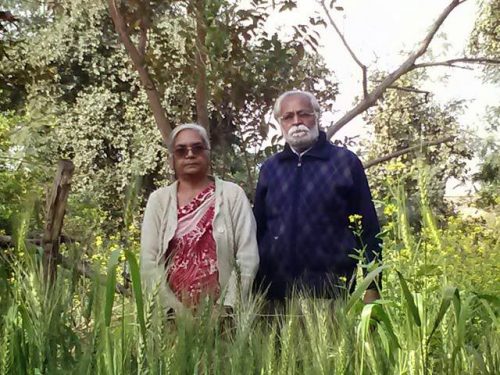 He has now stopped keeping cows and buffaloes and rears goats instead. Subabul leaves also act as fodder for his goats and the wood from its branches too gets him good money. Rearing goat has also led him to good earnings. Surprisingly, Raju uses only one acre of the land for agricultural purposes.
"One acre of land is sufficient for our need. We get food grains, fruits, milk and vegetables from it. We sow wheat in winter, corn and green gram in summer and paddy in the rainy season. In short, everything is going on smoothly and we are leading a happy life so I don't calculate the profit in terms of money," he laughs.
Raju, who suffered from a paralytic attack, and his wife, who had a cardiac arrest, have now regained their health, which they say is all because of their healthy and natural lifestyle. According to him, diabetes is the root cause of all these diseases, which has spread wide in our country now and diabetes can be avoided only if we avoid urea in our food. He claims that growing Subabul can replace the requirement of artificial urea in farming. This will prevent obesity and diabetes too.
Today, Raju has been recognized all over the country as a successful natural farmer and thousands of people across the country and even abroad have visited his farm to learn his methods.
According to Raju it is very important for the consumers to know and demand for the right kind of food so that farmers will be forced to stop using chemicals.
"Even the non-farming population needs to understand that farmers' problems are not just their problem, it's the consumers' problem too. One needs to eat healthy, which is possible only if the soil is healthy," concludes Raju.
Watch Raju talk about No-till farming –
You can contact Raju Titus at rajuktitus@gmail.com or call on +919179738049. You can also know more about the No-Till method through his blog.
Like this story? Or have something to share? Write to us: contact@thebetterindia.com, or connect with us on Facebook and Twitter.
NEW: Click here to get positive news on WhatsApp!
We bring stories straight from the heart of India, to inspire millions and create a wave of impact. Our positive movement is growing bigger everyday, and we would love for you to join it.
Please contribute whatever you can, every little penny helps our team in bringing you more stories that support dreams and spread hope.