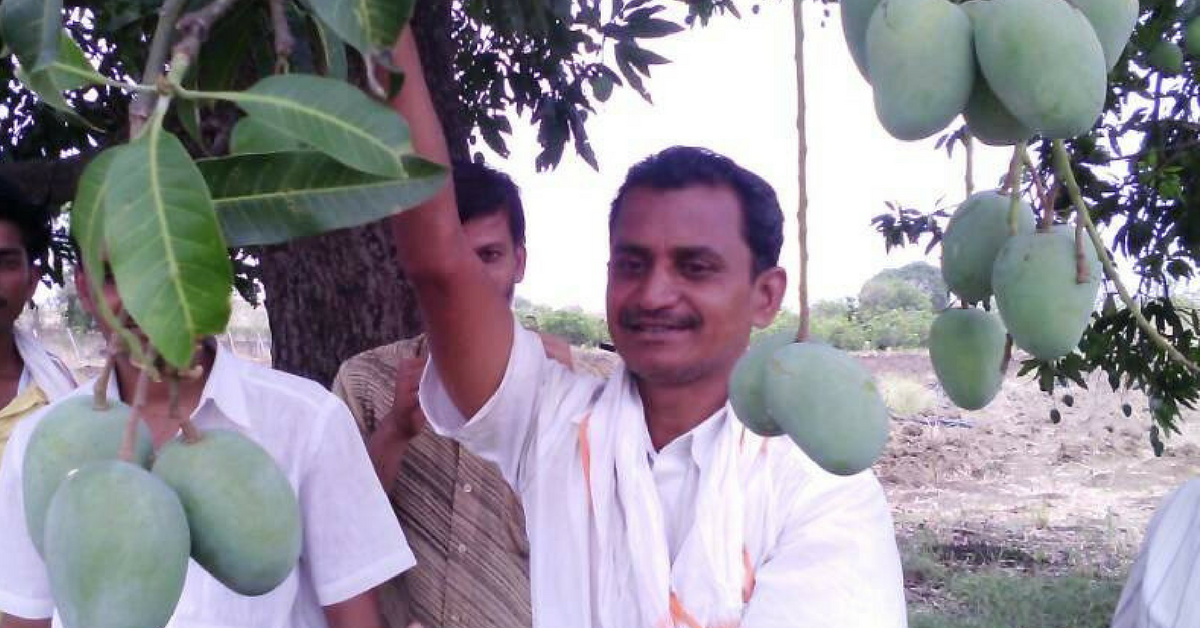 Ravi has grafted the tree 1,350 times to get these 51 varieties of mangoes.
Ravi Marshetwar had always seen his father working for society and hence his aim in life was very clear, he wanted to become a social reformer. He earned an engineering degree and worked for 10 years as a Civil Engineer in Muscat before becoming a farmer. Today, he is well known for his grafting skills, by which he has grown 51 varieties of mangoes on the same tree.
In 2001, Ravi left his well-paying job and came back to his village Washim in the Vidarbha region of Maharashtra to follow his father's footsteps.
"My father was working on various fields to help people. However, the farmers' ordeal became closest to my heart when I heard of almost thousand farmers committing suicide in my area alone," he says.
When Ravi started visiting various suicide-prone villages, he came to know that these farmers knew little about the government schemes and subsidies that they were entitled to.
He started with a tiny step of reaching out to the farmers and informing them about these schemes. Simultaneously, he started working on his 5 acres of ancestral land.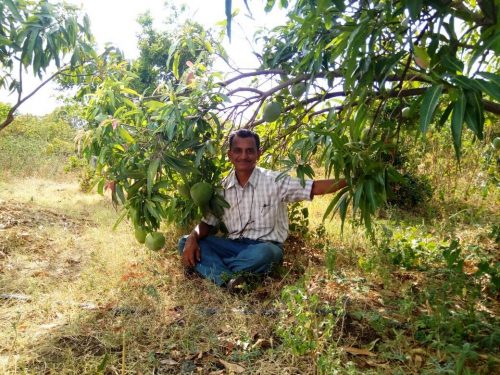 He carried out an ultra-high density mango plantation, growing 1,000 mango trees in just 2.5 acres. He also grew turmeric in 1 acre and vegetables for his own consumption in the rest. He would also visit agricultural universities to check on their new inventions and findings and reach out to the farmers to spread the word.
"Most of the problems that farmers were facing were due to lack of awareness and knowledge. It was high time that someone would selflessly guide them in their native language and I decided to be that catalyst," says Ravi.
Soon, Ravi started looking out for successful farmers through agri-based newspapers and television shows. He would then make a group of farmers and visit these farmers to learn what they were doing right.
So far, Ravi has conducted 500 such agri-tours with the farmers of Vidarbha across India.
In 2005, Ravi came across a farmer who was awarded the Padmshri for his work in farming. This farmer was Subhash Palekar, who has evolved the concept of natural farming. He was so inspired by his methods that he immediately stopped the use of chemical fertilizers on his farm. This helped him set up his dairy farm, and the fertilizers used in natural farming are made from cow urine and cow dung.
He also started a drive to spread awareness about the health hazards of drinking A1 milk produced by Jersey cow bred in dairies and benefits of drinking A2 milk produced by the indigenous cows. With his efforts,there are now more than 100 Gir cows in Washim.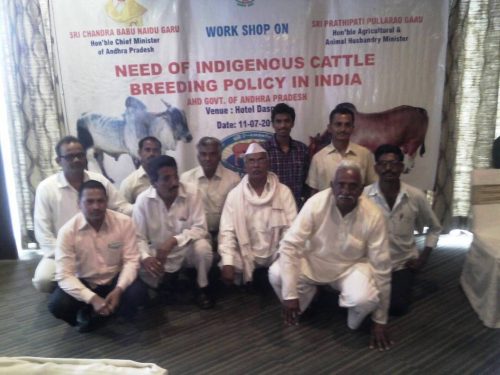 According to Ravi, there are many benefits of natural farming over chemical farming.
When you use chemical fertilizers, they get drained during rains and flow into the nearby wells, reservoirs and lakes, making the water polluted. This water is drunk by birds and animals making them prone to diseases.While spraying these chemicals a farmer gets infected and suffers lot of health issues. Spraying chemicals also contaminates the air. It also erodes the soil making it infertile over a period of time. Natural farming using biodegradable fertilizers has none of these side effects.
In chemical farming a farmer is always dependant on the market. He has to have money to buy the seeds, fertilizers and pesticides every year. Moreover farming is an uncertain business. You cannot speculate a return but you still have to invest next time in the case of chemical farming. In natural farming method, the farmer is not at all dependant on the market. He can save his seeds for the next year and make his own fertilizers with the available resources at his farm. Hence, even if the returns are not as expected, the farmer is never at loss.
In natural farming method you are giving the required nourishment to the soil, which keeps it moist for a longer period of time, making things work during scantyrains and drought.
When you practice natural farming, you have to have an indigenous cow, which gives you an additional income.
You can literally taste the difference!
Since the past five years, Ravi has been practising natural farming and getting excellent results. He also has three Gir cows, whose dung and urine is used to prepare Jeevamrut (a natural fertilizer) for his farm. He also sells milk and ghee for an additional income of over Rs 1 lakh per year.
Ravi's also famous for one particular mango tree on his farm. This tree, which is almost 50 years old, has 51 varieties of mangoes growing on it.
Ravi has grafted the tree 1,350 times to get these 51 varieties of mangoes.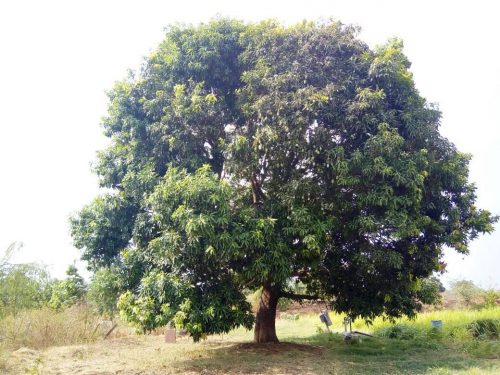 "Once during the agri-trips, I met Devrikar Kaka, a farmer in Osmanabad district of Maharashtra. He had grown almost 15 varieties of mangoes on one tree through grafting. I learnt the technique from him and thought of saving the varieties of mangoes that were going extinct this way," he says.
Ravi then went on to each and every farmer who had the rarest type of mango varieties. Some were left only with one tree and some were almost extinct. He also went to universities to find out and get the varieties that were endangered.
The mango tree, which was so old that it gave only sour mangoes that earned him just Rs. 1,000, is now flooded with all varieties of mangoes from Alphonso to Maharaja, which weighs 3 kg per mango, and earns him Rs. 30,000.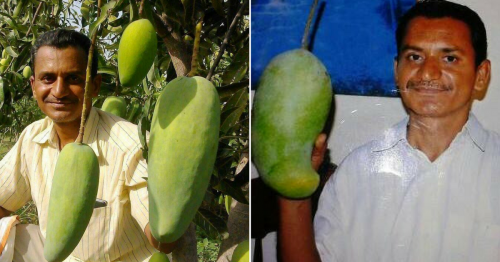 "As farmers divided their land among brothers or sold their land, many varieties of mango trees were cut, some would get destroyed due to natural calamity and some were never re-grown, making those varieties endangered. Grafting is the only way we can save these varieties and also improve farmers' incomes. My tree has become like a bank now. Farmers come and get the branch of the variety of mango they want to re-grow and thus these varieties of mangoes are being saved," he says.
Hundreds of farmers now visit Ravi's farm in July, August and September, which according to him, are the best months for grafting. He teaches grafting practically to these farmers absolutely free of cost.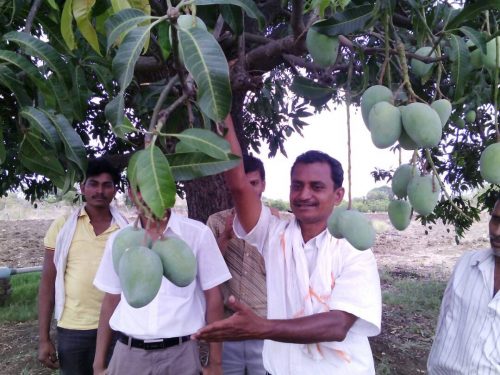 Ravi, who is still single, wishes to remain so all his life and dedicate it to the society. He has also initiated several social programs along with the farmer community where he is well known and respected now. He has visited 21 villages in Maharashtra and registered the villagers for eye donation. These villagers now call him whenever there is a death in the village and Ravi reaches there along with a doctor to complete the eye donation process.
While talking to TBI, he was also training a group of 10 farmers from Telangana, who had visited him to learn grafting. Ravi invites every farmer who wishes to take this training or know more about natural farming, to his farm in Washim, Maharashtra. You can mail Ravi at ravindramarshetwar@gmail.com.
---
Like this story? Or have something to share? Write to us: contact@thebetterindia.com, or connect with us on Facebook and Twitter.
NEW: Click here to get positive news on WhatsApp!