The story of one man who is leaving no stone unturned for his ailing daughter-in-law, when her own family members haven't budged.
People are known to go the whole mile when it comes to their family. But it's not very often that we hear in-laws doing so.
Here is the heartwarming story of one man who is leaving no stone unturned for his ailing daughter-in-law, when her own family members refuse to budge.
Hemdas Vaishnav is waiting to obtain a no-objection certificate from a hospital in Rajasthan that will let him donate his kidney to his 28-year old daughter-in-law, Bedami.
While Bedami's own father, mother, and sisters refused to do so, citing fear and social concerns, Hemdas thought no further and stepped in.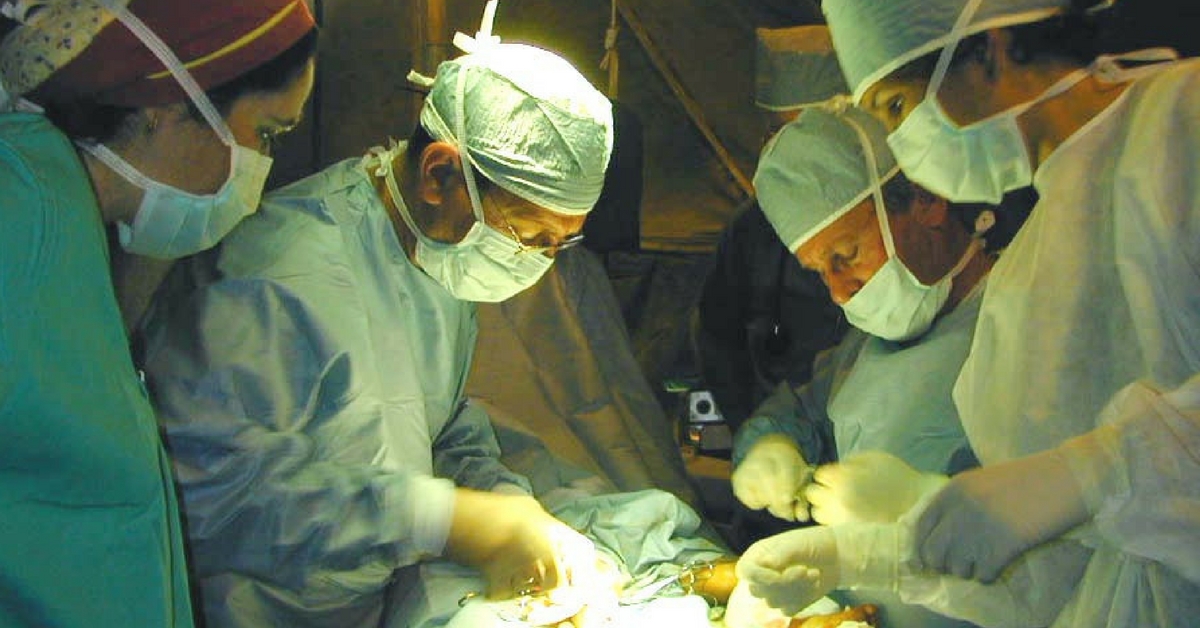 "The daughter-in-law is also a daughter of the family. She is the wife of my son and the mother of my grandchildren. By saving her life, I am saving my family's life", he said to TOI.
Hemdas, a farmer in Jaisalmer, laments over the fact that while it is an easy procedure for parents to donate kidneys to their own kids, the procedure for the unusual donor, even a father-in-law involves a truckload of paperwork.
As soon as he receives the NOC, the donation process will be carried forward at the Institute of Kidney Diseases and Research Hospital (IKDRC), Ahmedabad.
Bedami was diagnosed with renal failure a year back after having suffered from persistent backaches, constant weakness, and loss of appetite because of which she couldn't even get out of her bed.
"I would never have expected my father-in-law to donate his kidney to me especially when my family, including my father, had refused to do so," she said.
---
You may also like: For the First Time in India & Only Second Time in the World, an Organ Recipient Also Donated an Organ!
---
Currently on dialysis, she has been in Ahmedabad for the past four months. "I am due for a transplant as soon as we get the NOC. For me, my father-in-law is not only a father but also a God", she adds.
While kidney transplants are pretty common in the country over the years, a case of such instance is not just rare but touching as well.
Reportedly, out of about 5000 kidney transplants, there have been 3 rare cases of men donating kidneys to their daughter-in-laws at IKDRC.
"It is a very rare phenomenon. Men who give a lease of life to their bahus should be saluted," Priya Shah, the transplant coordinator, IKDRC, told TOI.
Like this story? Or have something to share?
Write to us: contact@thebetterindia.com
Connect with us on Facebook and Twitter.
NEW: Click here to get positive news on WhatsApp!