Thomas Pucadyil is the only Indian among 1400 applicants to be named an Howard Hughes Medical Institute scholar!
How does the immune system respond to dengue and zika viruses? How can malignant stem cells be wiped out without harming normal ones? How do we fight obesity?
While the rest of the world can only wonder, 41 young scientists from 16 countries chosen as international research scholars by the Howard Hughes Medical Institute (HHMI) and Bill and Melinda Gates Foundation carry out extensive research on them.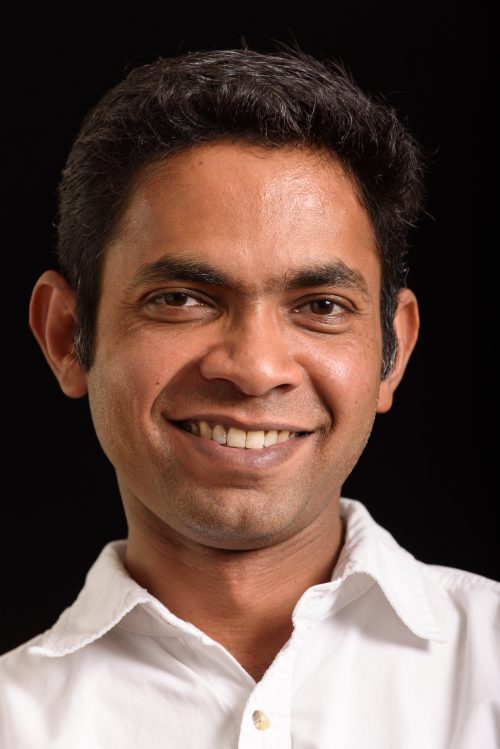 And Pune's Thomas Pucadyil is the only Indian among them, having beaten 1,400 applicants from around the world. Thomas is a senior fellow in the Wellcome Trust- Department of Biotechnology and an associate professor in biology at the Indian Institute of Science Education and Research (IISER). The 41 chosen scientists will receive a total of nearly $26.7 million, with each researcher being awarded a grant of $6,50,000 over a period of five years.
"Pucadyil is studying how biological membranes (protective barriers that are highly resilient to rupture) split apart to allow for the packaging and transport of cellular materials. He is searching for membrane fission catalysts that cells use to manage this energetically demanding process," his profile as a HHMI International Research Scholar states.
---
You may also like: TBI Blogs: This Indian Scientist Has Been Making Ripples Internationally with His Work on Gravitational Waves
---
HHMI in association with the Bill & Melinda Gates Foundation, the Wellcome Trust, and the Calouste Gulbenkian Foundation announced the 2017 International Research Scholars competition in March 2016. It was open to early-career scientists who held a full-time positions at research-oriented universities, medical schools, or non-profit institutions, and had been running their own labs for less than seven years.
The idea was to fund 'exceptional early-career' scientists from across the world and offer them the freedom to pursue new research directions and creative projects that advance human health and the fundamental understanding of biology.
---
Read more: Did You Know an Indian Scientist Uncovered the Structure of the Human Body's Most Abundant Protein?
---
Pucadyil's Lab gives an analogy of a functioning watch to compare his work on cells.
"A watch goes on ticking in its protective casing, until those curious to know how it functions dismantle its gears and springs. When put back together, the watch goes on ticking as before. Cells are like watches and the molecules inside them are the gears and springs that have evolved to coordinate and catalyse reactions necessary for the growth and survival of cells. But unlike watches, we don't know which molecules function as gears or springs. Cells transport proteins in membrane-bound vesicles, a process known as vesicular transport. Just like the watchmaker puts the pieces back together to recreate function, we are using reconstitution efforts to study the mechanism that cells might be using for vesicles to break away from parent membranes to allow transport of cellular material," he said in an interview with Pune Newsline.
We wish him all the very best!
Like this story? Or have something to share? Write to us: contact@thebetterindia.com, or connect with us on Facebook and Twitter.
Click here to get positive news on WhatsApp!