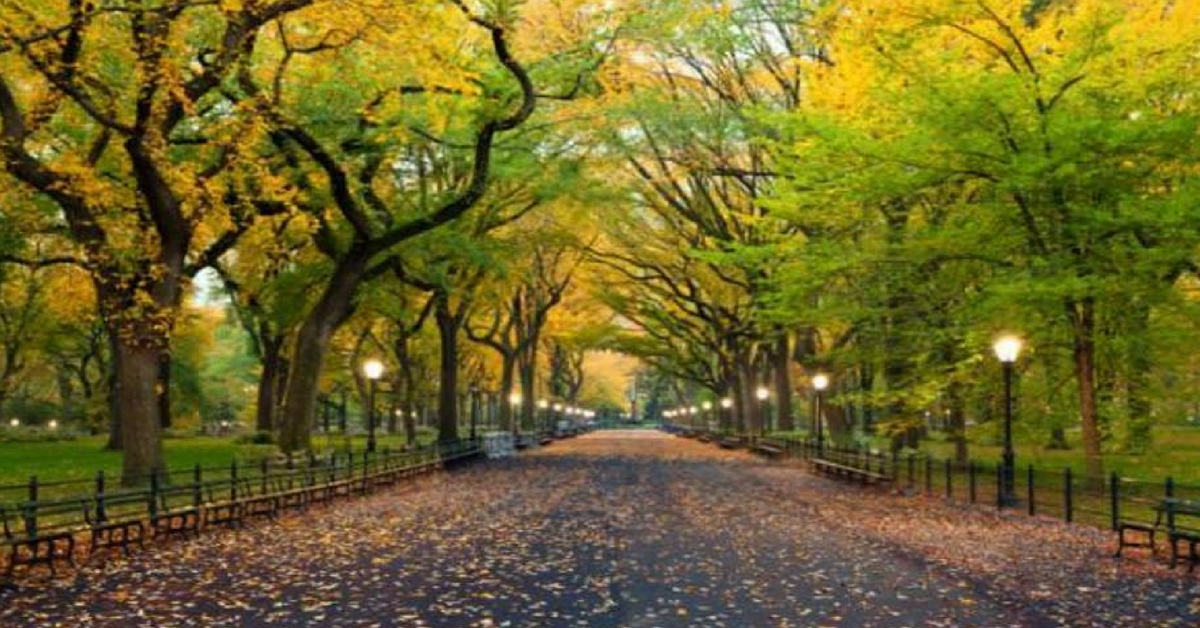 Raipur is creating a 19-acre oxy-zone in the heart of the city, on a land that is worth 1000 crores.
Perhaps the District Collector of Raipur, Omprakash Choudhary, was making an understatement when he said, "We are planting trees wherever land is available." Actually, he and his team are planting trees in the most impossible of places, where even no land was available! Right in the heart of the city where heavy traffic passes through, where 70 odd government buildings stood, where a huge commercial project was being proposed, where the land value is estimated to be Rs 1,000 crores – that's where a forest will be created.
As much as 18 acres of land has been set apart to create an oxy-zone. This natural forest will breathe out much-needed fresh air for this city, which carries the taint of being the seventh most polluted city in the world. Raipur comprehends the risk that it faces and it is leaving no stones unturned to reverse this condition.
So much so that while the rest of the world is felling trees to construct buildings, here in Raipur, buildings have been demolished to plant trees.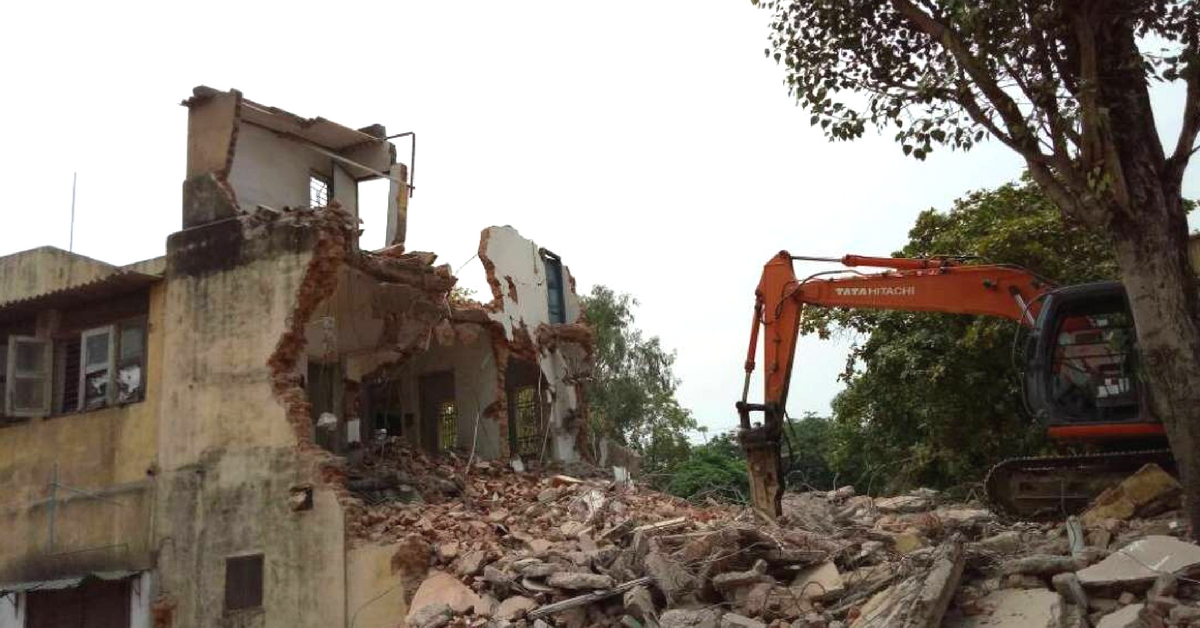 The idea for this oxy-zone, something similar to the Central Park of New York, came from a citizens group. When the Raipur District Collector took this wish of the people to the Chief Minister of Chattisgarh Raman Singh, he unflinchingly gave a go ahead.
The government decided to forego a plot of land worth Rs 1,000 crore and a commercial project that would have brought in huge profits to do something right.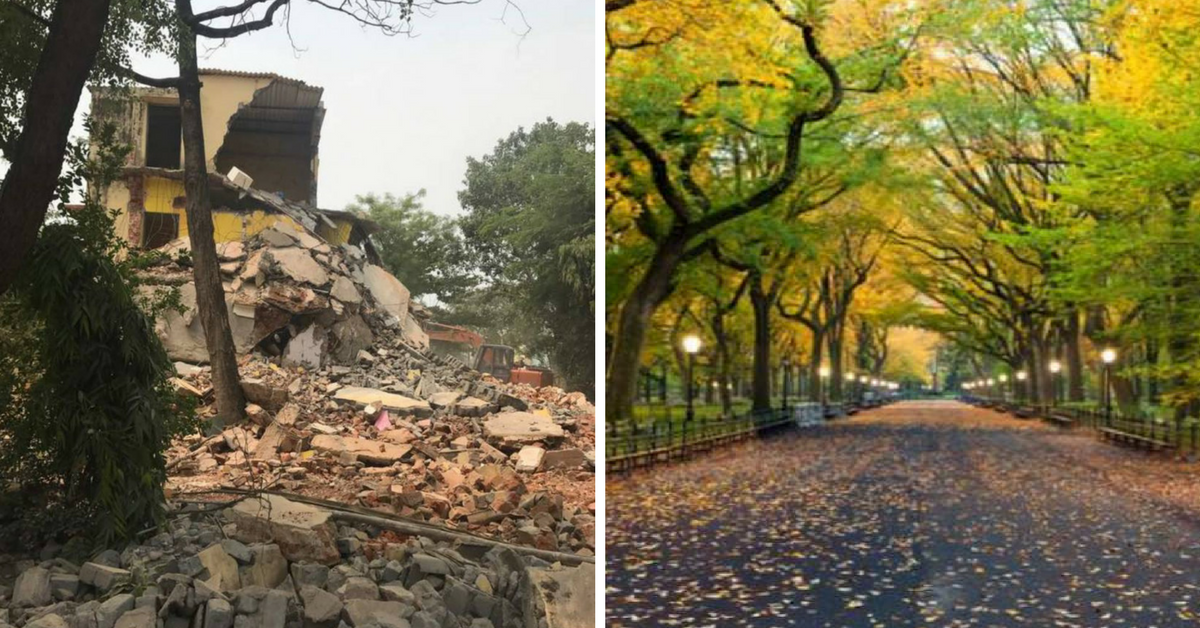 The 19-acre land housed 70 odd government office buildings, 95% of which have now been completely demolished. These buildings were in an old and dilapidated condition. About 5% of the buildings that stood in good condition have been retained and will be converted into museums and cultural centres. No new buildings will be constructed in this oxy-zone. Close to 80 poor families who lived in slum-like conditions have been shifted and rehabilitated. The eco-zone will have no lawns or manicured gardens but will be home for trees and plants that will generate maximum amount of oxygen. The oxy-zone will also have water bodies that will help in replenishing ground water in the area. Plantation of saplings will begin this monsoon season and the project will be completed in the next 10 months. The oxy-zone will be open to public for walking, jogging, meditation and yoga.
---
You may also like: A Small Village in Uttarakhand Shows How to Gain Financial Benefits by Protecting Forests
---
The oxy-zone is just one of the several measures that Raipur is taking to tackle pollution and conserve the environment. "We desilted and restored 28 ponds in the city that were polluted with sewage water. Land is scarce here, but we are trying to make maximum use of the available land to plant trees – Road sides, cremation grounds, alongside ponds etc. We have particularly chosen to plant banyan trees because they generate more oxygen than other trees. We have enforced new measures that effectively reduces the pollution caused by coal industries. Vehicular emission tests are also made stringent," says Omprakash Choudhary.
There are numerous greening activities taking place in rural Raipur as well, which should also contribute greatly in reclaiming Raipur's environment. The collective effort and the commitment attached to these efforts are palpable and truly commendable.
You can write to Omprakash Choudhary, District Collector of Raipur, at opcias@gmail.com
Like this story? Or have something to share? Write to us: contact@thebetterindia.com, or connect with us on Facebook and Twitter.
NEW: Click here to get positive news on Whatsapp!