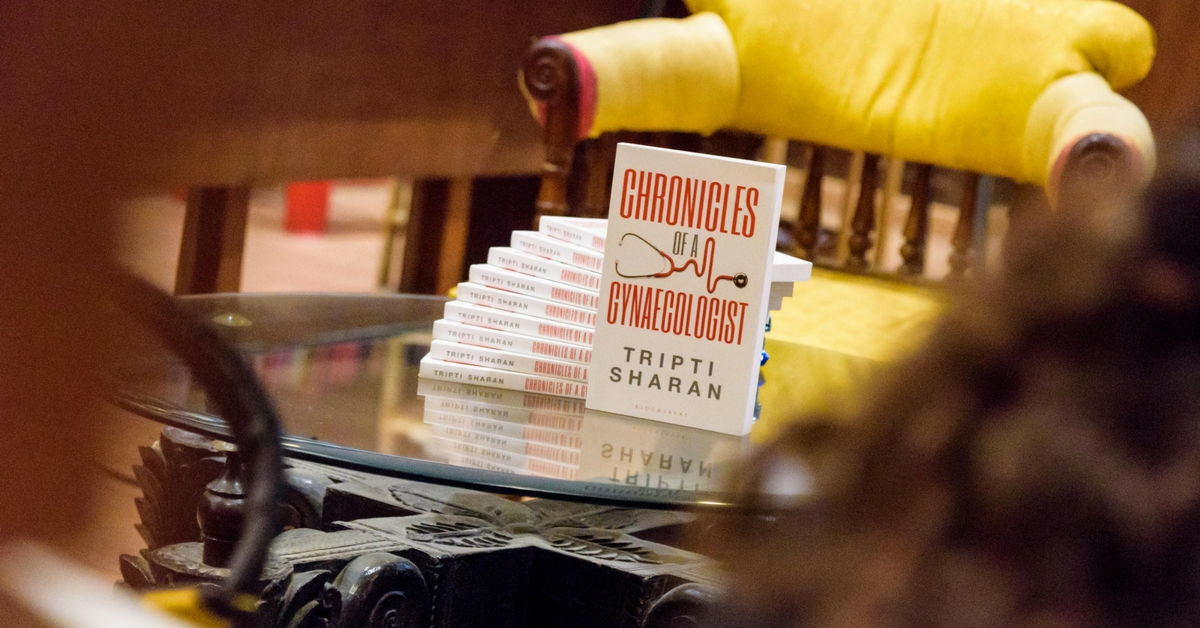 "Women are not dying because of diseases we cannot treat. They are dying because societies have yet to make the decision that their lives are worth saving."
"The most fundamental principle of medicine is love." – Paracelsus
I am a gynaecologist, practicing at BLK Super Specialty Hospital in New Delhi. At other times, I am a dreamer, thinker, and a writer . An active blogger, I contribute poems and stories to many anthologies and publications. I also have an anthology of poems, The Dewdrops…a Journey begins.
I started writing early, but compulsions in life took over, and I moved from the world of literature to the world of medicine. Medicine in itself is a very engrossing field, and though it kept me tied up, the sensitive side of a writer developed in those years as I experienced pain, suffering, and grief. It taught me compassion and became an outlet in my tense moments. I was always fascinated by surgery, but "general surgery" was mostly a male domain back then, so I took to obstetrics & gynaecology.
The beauty of my branch is that it doesn't deal with pathology, but only an altered physiology. It is the only place in the hospital where one celebrates. There is something so awe inspiring about the moment when "life" opens its beautiful eyes that makes me love my branch more.
The defining moment in my life came when I lost my mother. It was almost like a physical pain. That is when I took to serious writing. There is ancient wisdom in putting your feelings in words. Just as you see the orange light at the traffic signal and hit the brake, when you put your feelings into words, you hit the brakes on your emotional responses and start healing. Writing became therapeutic, and that's how poetry happened to me. But I realized people didn't read much poetry, and publishers were not very keen to publish it.
I wanted to be read, so I decided to write stories.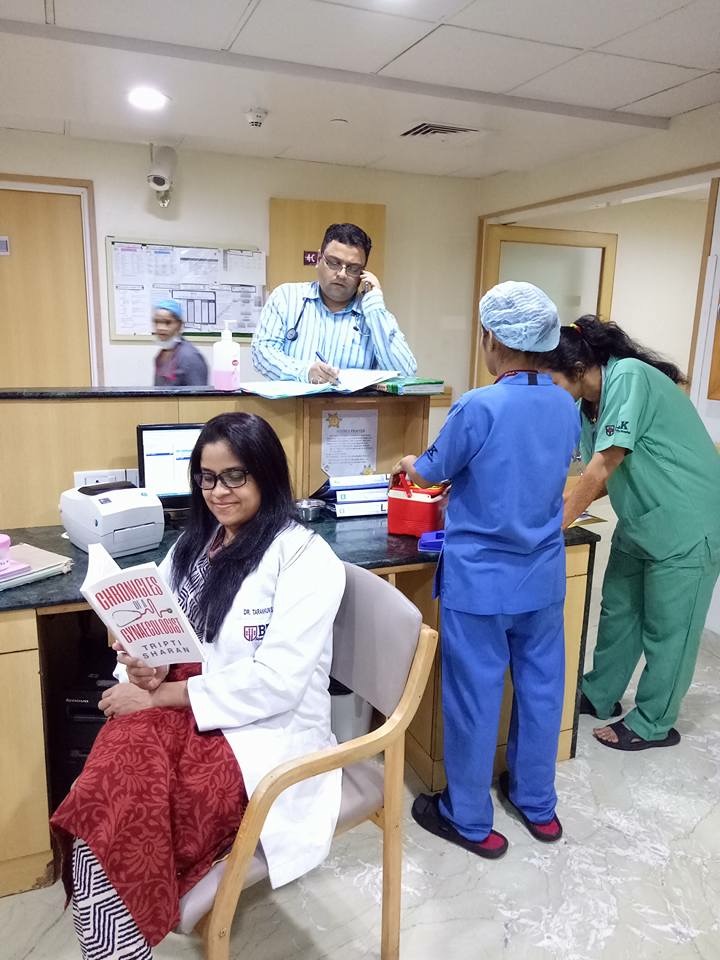 But there I was, at a loss to what I should actually write. I thought about everything – a nondescript but nomadic childhood, some romantic notions I might have nursed once, even my ill-sustained attempts at humour. Nothing was quite convincing.
It was being a doctor that struck me most then. As a doctor, I was privy to women's most vulnerable moments, and these moments were so very revealing and inspirational. As I say, I do not see patients –I see emotions. Sounds like a cliche, but every emotion speaks a story, and every story deserves to be told. As Mark Twain once said, "Truth is stranger than fiction." So, I decided to write the truth.
I had never actually forgotten the Rape Victim, the Urchin, the Unexpected Visitor, or the Delhi Girl amongst the many whose stories I inked later. It was easy – these were the stories I had witnessed, lives I had become part of, and somewhere in between, I rediscovered myself. That's what the Chronicles of a Gynaecologist means to me. These stories also delivered the unfamiliar truth that breathes behind the closed sanitised walls of a hospital, exposing different facets of women, uncovering the harsh realities that plague our society.
Women and doctors suffer from stereotypes. They are expected to conform to certain standards.
The book is about the reality these two sections live every day.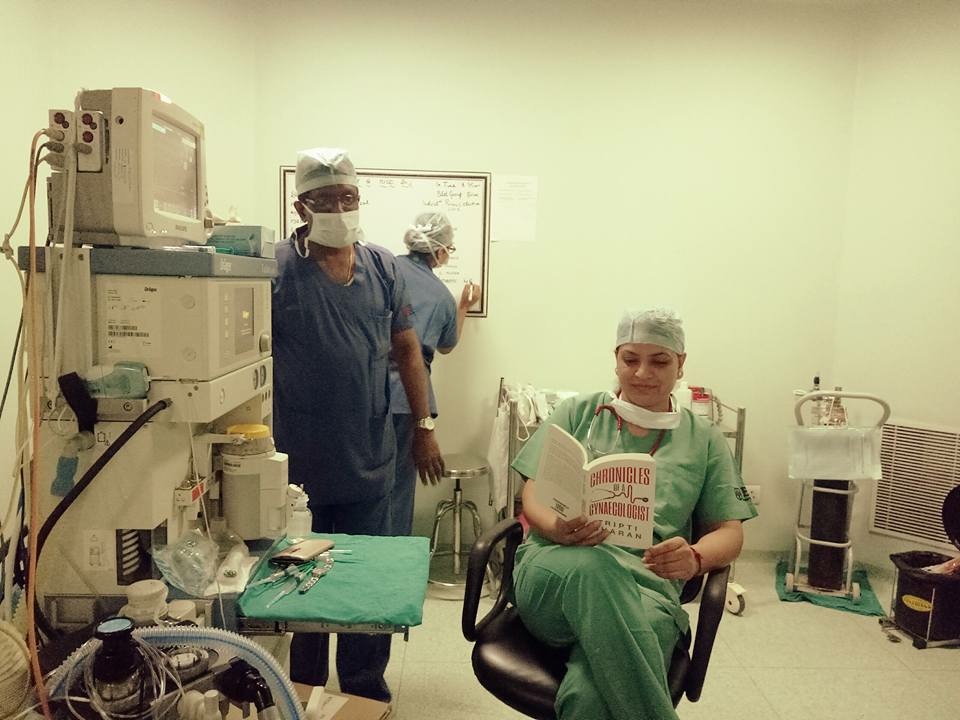 Real stories have a ready-made plot, but then, just because they are true, they are so awe-inspiring. We are all living lives so unique from each other. However it is not our similarities but our differences that define us. So much would be lost if we do not share and learn from each other.
These are troubled times, where so much is being said everywhere that "truth" becomes a myth. We keep hearing what the patients and media talk about doctors, but we rarely hear the doctors tell their side of the story. This book, giving a much broader perspective of the factors that interplay in the professional career of a doctor, promises to be a bridge between the medical and the non-medical world. My mission is almost accomplished when someone writes to me that they never knew doctors could feel like this, or that this has changed the way they perceived doctors.
As a doctor, I strive to empower women by promoting health and awareness, but my biggest challenge has been getting past the stereotypes and overcoming the misogyny prevalent in society.
In a country where a "mother" has always been celebrated, the book seeks out the "woman" who suffers in anonymity. For ages, the mother-son relationship has been revered, and daughters ignored. No wonder the present is scarred by the wounds of the past. The majority of women still treat "motherhood" as their central role.
The phantom pregnancy and The stolen baby talk about the trauma of women reeling under the curse of infertility.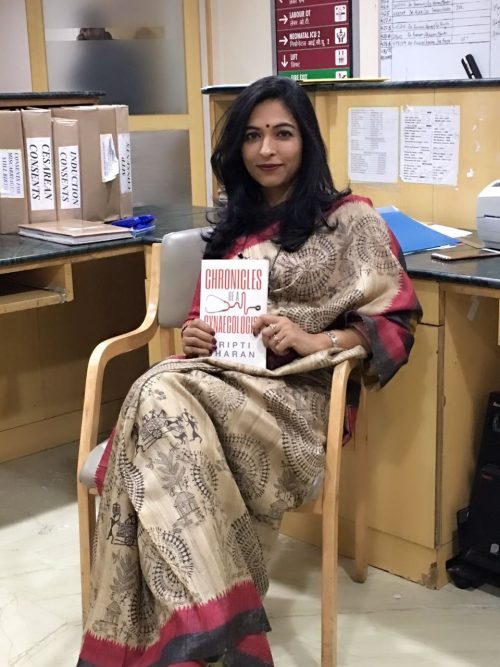 We as doctors subconsciously wear different garbs – sometimes a clinician, sometimes a raconteur, sometimes a friend, sometimes a sex counselor, sometimes even a witness – but we always observe. We are part of the joy when people celebrate the arrival of their baby. Somehow, we feel sad, responsible as a society, when they become quiet on having a baby girl. We introspect.
We get put in tricky situations too. From a mother-in-law complaining about her lazy daughter-in-law to the one not letting her heavily pregnant daughter-in-law rest, we get dragged into domestic squabbles, as well as sometimes into serious ones like that of domestic abuse.
India has an astoundingly high maternal mortality rate – a staggering 174 per 1,00,000 live births (2015). All demographic indicators which show the quality of life index are still low.
This book is about women who died because their husbands and their families refused to donate blood. The majority of women in India still do not have reproductive rights. It's about such women who die because for some, abortion still remains a method of contraception, and men think that it's a duty women should perform.
It's about women who still get abused and raped in broad daylight, it's about women who are denied any ante-natal care in pregnancy and die of complications because their mother-in-laws never went to a hospital, it's about women who didn't get an ultrasound and later delivered a malformed baby at term.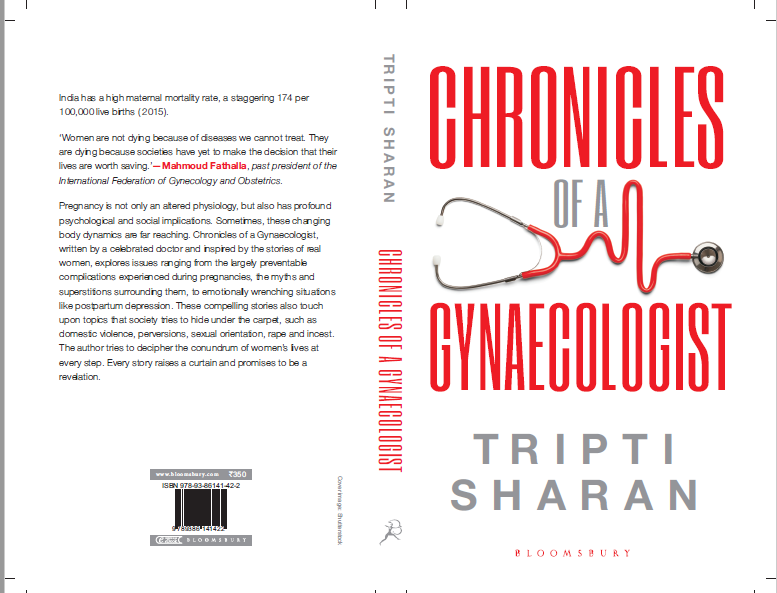 The book also talks about postpartum depression. It is always hard to accept mental illness, especially following moments of jubilation. It's not surprising that it gets brushed off and ignored until it takes gigantic proportions. A very ancient civilization, we shy away from something that has existed from time immemorial – an altered sexual orientation. I have tried to briefly touch upon this in the story A spurious identity. The Shades of grey that we see in women and their partners are also interestingly a part of this book.
Teenage pregnancy and unmarried girls coming for abortions is a stark reminder of changing morality and social values. Yet there are repercussions! As in the story She opened her eyes – an urban, unmarried girl gets a termination done from a quack, yet the pregnancy continues unknown to her, and she lands up with a life-threatening complication.
In The widow, in a rural set-up, a broom stick is inserted by a dai for termination. If only we realized that freedom and modernity is not only about looks, dresses, and relationships, but the thoughts and essence that we carry as assertive and self-respecting women (The Delhi Girl). This book is not about men bashing, and women are not always the epitome of good behaviour. The stories are also about the concomitant defenses resorted to, and not infrequently, the mounting retaliatory offences.
As it sets out to reflect the different conundrums of a woman's life, a question boldly emerges, "Is a woman's sexuality indeed her nemesis?" It rises to taunt again and again.
I leave it to the readers to make their own interpretation.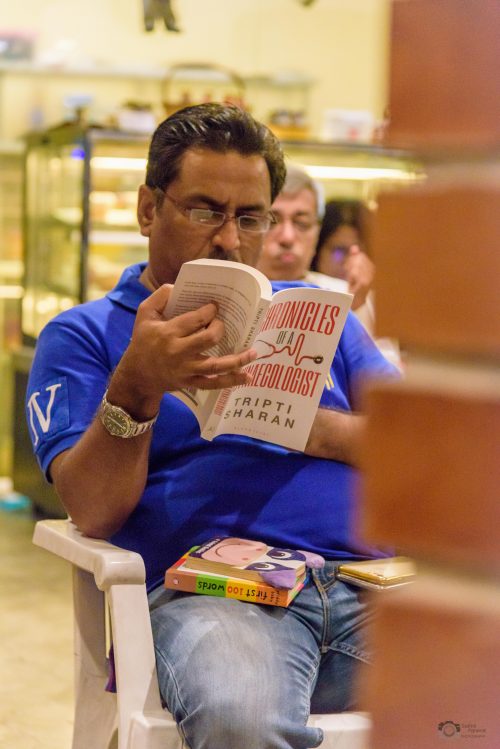 It's time to have a wake-up call. A smiling woman is the face of a vibrant society. A vibrant society is proof that civilization is still alive. Let's shed off age-old beliefs and bias, some taboos and some trials, and spread a smile on her face.
I could find myself in one of those stories. Maybe you can identify with someone in this book, or the characters may sound familiar. In here, one meets one of the most sacrificing and most loving species. They are called women. Yet, for the majority of those who suffer from complexities beyond comprehension, this book is just a feeble attempt to touch their lives.
You can buy 'Chronicles of a Gynaecologist' here.
Like this story? Or have something to share?
Write to us: contact@thebetterindia.com
Connect with us on Facebook and Twitter.
NEW: Click here to get positive news on WhatsApp!
We bring stories straight from the heart of India, to inspire millions and create a wave of impact. Our positive movement is growing bigger everyday, and we would love for you to join it.
Please contribute whatever you can, every little penny helps our team in bringing you more stories that support dreams and spread hope.