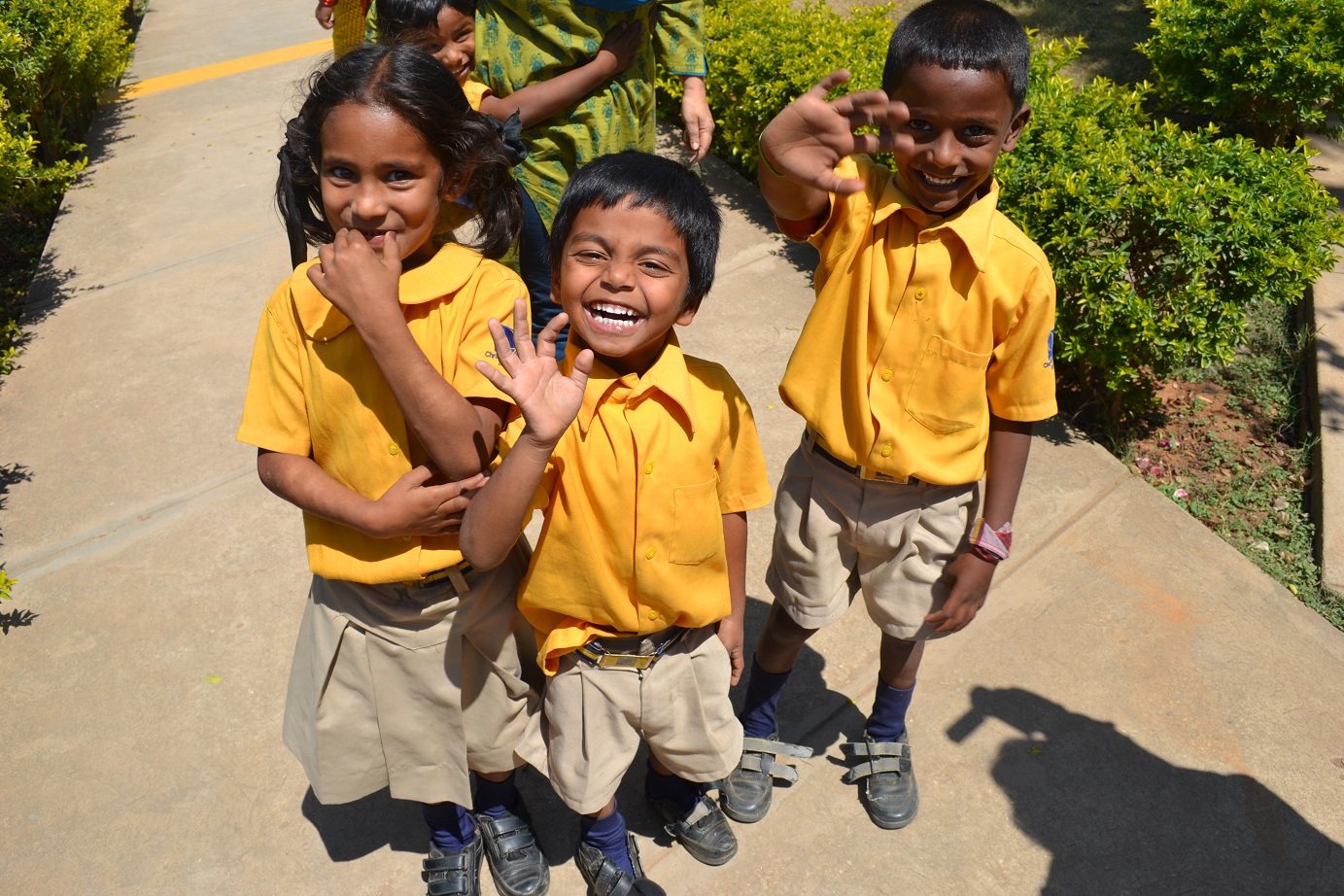 Read how Christel House India, a non-profit organization, is paving the way for a better India. The concept that took birth in Mexico is aiding several under-privileged and under-nourished children in their journey towards self-sustainability, helping them rise from the slums of Bangalore.
Read how Christel House India, a non-profit organization, is paving the way for a better India. The concept that took birth in Mexico is aiding several under-privileged and under-nourished children in their journey towards self-sustainability, helping them rise from the slums of Bangalore.
You give a man a fish, you feed him for a day. However, if you teach him how to fish, you feed him for a lifetime. This is a saying that has been heard often, but how many times have you actually seen it being practiced? There's an organization that has been actively involved in not just aiding, but helping underprivileged children support themselves for the present and future by providing free education, nutrition and primary healthcare. Right from imparting learning from KG through Grade 12 to supporting them in their career preparation and job placements, Christel House has been doing it all.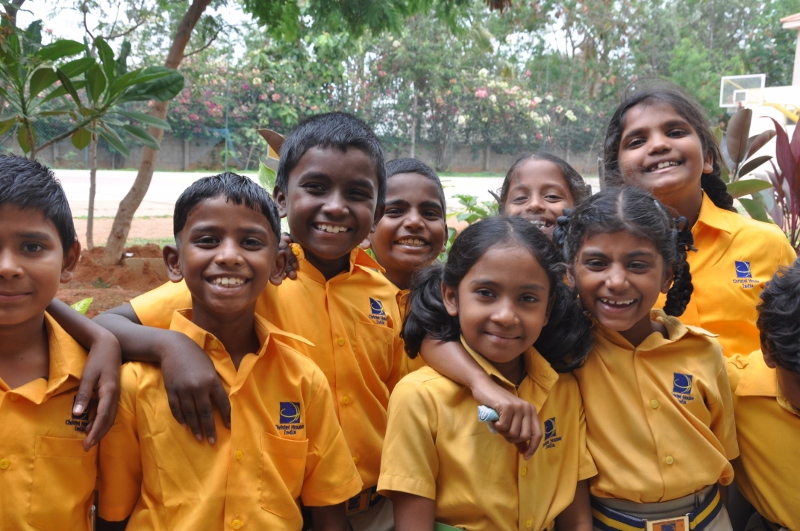 A socially conscientious businesswoman and philanthropist, Christel DeHaan was struck by the impoverished children from the two shelter homes that she visited in Mexico in January 1998. Donations of food or clothing could have seemed as possibly 'helpful' solutions but she realized these were merely temporary options. What these children needed was not sympathy or temporary fixtures that would make them more dependent. No, it was about fulfilling the long-run needs of the children, which were to help break their cycle of poverty and make them stand on their feet.
Christel wished to create a lasting difference by giving the poverty stricken children, the opportunity for transformational change. She sold her global vacation ownership exchange company Resort Condominiums International (RCI), of which she was the co-founder, in 1996 to fulfill this dream. She resolved to devote the next phase of her life to helping impoverished children. The foremost requirements for these were a holistic approach, quality staff, rigorous curriculum, measurement of results, and accountability on all fronts. This thinking led to the development of Christel House, and the first learning center opened its doors in Mexico in late 1998.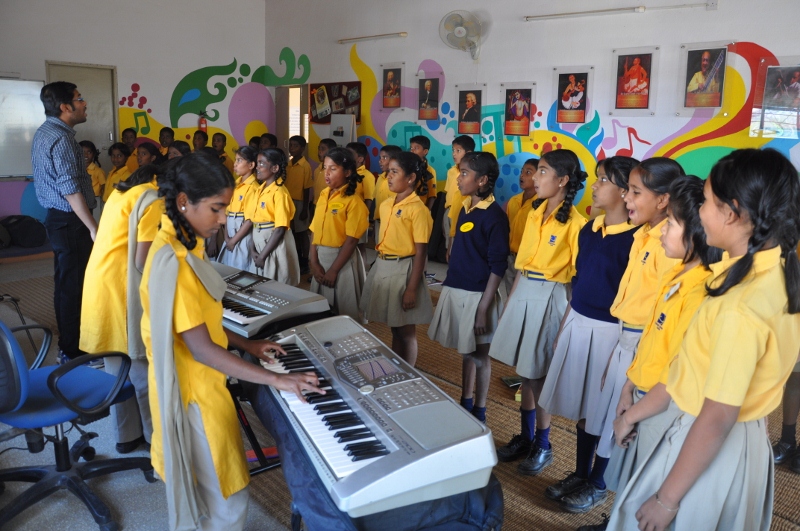 Thus began Christel House's journey that travelled beyond the shores of Mexico with the mission 'to care, to share, to make a difference'. Today Christel House International is assisting impoverished children in the United States, Venezuela, South Africa, Mexico, and India.
In fact, it was a quirk of fate and destiny that brought Christel House to India. The India wing of RCI had its main office in Bangalore. The significant economic differences among the people of the city, loomed large and visibly in front of Christel during her many visits to the Silicon City during the 1990s. Christel had been no alien to suffering caused by the paucity of resources. She had personally witnessed human misery due to poverty during World War II. The time was coming when some strong action had to be taken now instead of lamenting or feeling terrible. And Christel was all set to spearhead economic progress by mobilizing human resources available in any country. Her mission was to unleash latent energy and creativity and break the cycle of poverty.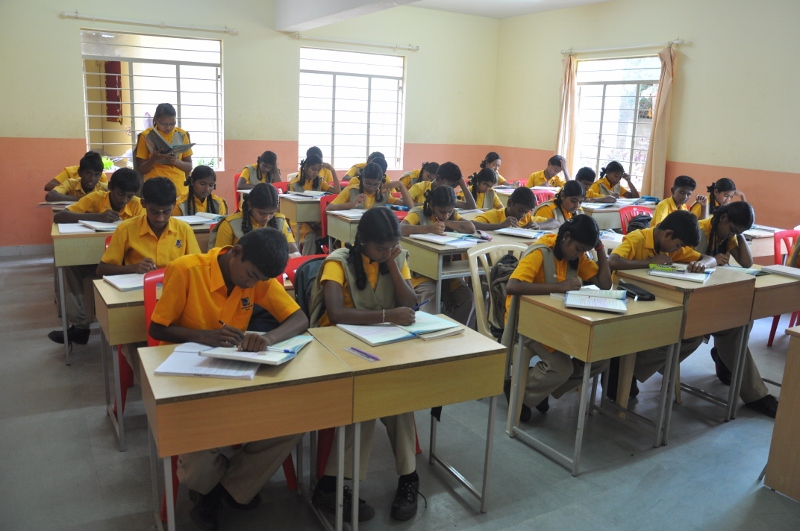 Bangalore had been her first city of choice to begin her human capital development model of Christel House that ultimately began in Mexico. It was then in January 2001, when the India Learning Center of Christel House was set up in Bangalore.
The journey of a 5-year old child of a daily wage earner from a Bangalore slum, devoid of basic amenities, from learning and grooming himself, getting prepared psychologically, mentally and physically to finding jobs of repute in India and abroad, with a respectable income, does sound like a tale inspired from a Hindi film. But in reality, it's the dream made true by Christel who envisaged a certain life for the neglected section and has made this happen for around 1300 students in India till date. A life change that has positively affected the families too. And a change that the poor families weren't willing to embrace initially.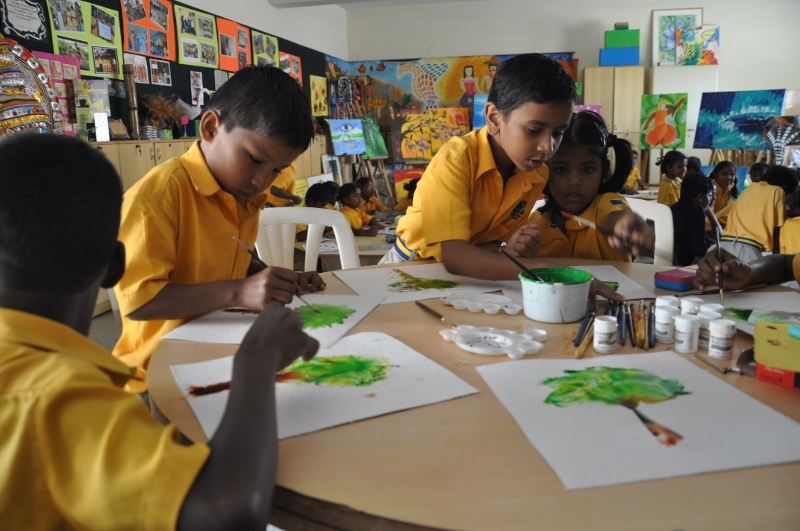 Yes, finding children and convincing their parents was one of the major challenges. Recalls Christel House MD  Raju Shahani about the initial outreach efforts,
Visiting Bangalore slums especially those in the 20 kilometers radius of the school, was a key route to engaging parents and convincing them to send their children to Christel House. The prospect of education over child labor astnd additional family income wasn't an easy discussion but the teams managed to get the parents commitment and continuity. Since then, neighborhood communities are engaged in school programs both by way of updates, counseling and participation to drive pride of association amongst them. We also interact and work with a few reputed local NGOs working in the community. NGOs that have a free hostel for the very poor and abandoned children are also allies.
Christel House had started off with 320 children in 2001.Today, while some of these children are engaged with private companies and earning a respectable living, others are pursuing courses in arts, commerce, medicine and engineering. Over 200 students have already graduated from Grade XII. They are enrolled in Christel House's unique Work Study Program that assists them to join universities based on their academic interests and capabilities and also imparts vocational skills training options and job placements for students with economic compulsions. Christel House funds for University through the scholarship program.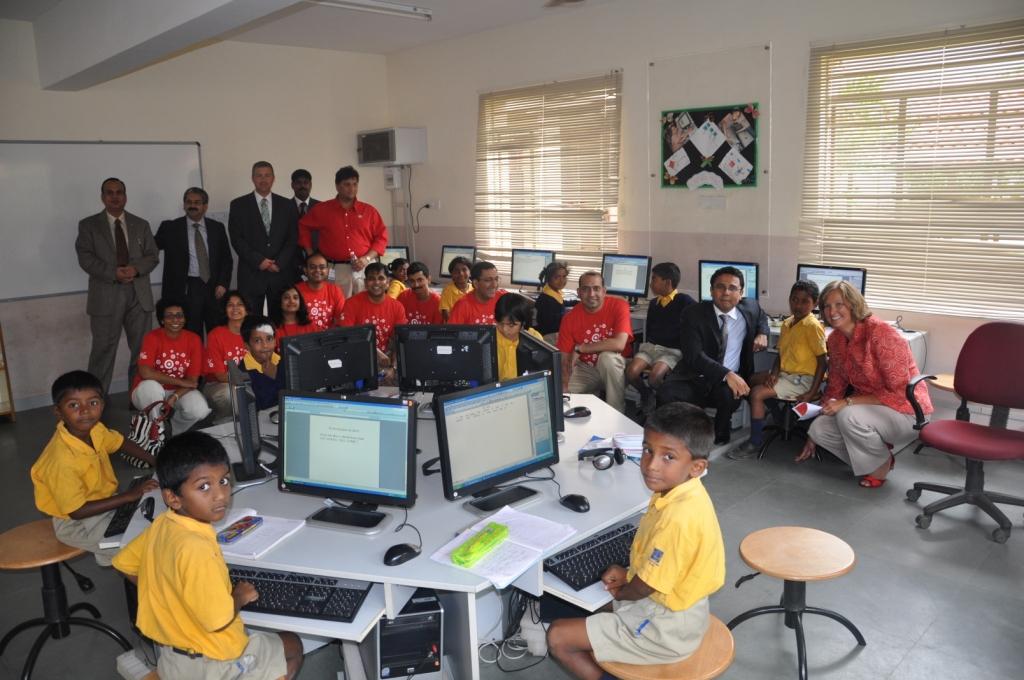 Children who come to Christel House are largely from slums, shelters and low-income neighborhoods, belonging to non-migrant families settled in the city for more than 5 years. Orphans and single parent families receive extra preference for admissions. 10 buses are deployed daily from the Bangalore Metroploitan Transport Corporation (BMTC) to help children travel from over 18 slums within a 20 km radius to the school and back home safely.
On an average, for a family of 5 members that had a monthly income of a meager Rs. 6,500, where the wage earners were mainly employed in manual labour, it was no easy feat to ask the elders to let the young and potential extra earning hands to spend their days in acquiring education at a day school. And really, financial mess was not the only kind of 'mess' these children were living in.
A computers training session in progress
Says Shahani,
The biggest challenge was to convince families from poor neighborhoods to educate their children rather than force them into child labor for supplementing family incomes. It was important that families supported the longitudinal model of Christel House and ensured that there were minimal or no dropouts for meaningful outcomes. Children came from beleaguered homes often with physical and emotional abuse. Learning disabilities, malnutrition and poor hygiene were some of the other issues that the team had to deal with.
Learning begins at a tender but impressionable age of 5 here. 70 children join KG every year at Christel House. Shahani explains:
We take children at age 5 in KG. We have 886 students in the current academic year. Christel House has classes starting from KG to Grade XII. The role of Christel House in the lives of its students does not however end with Grade XII. We continue to support them in career preparation and placement programs include career/vocational counseling, interview preparation, summer jobs opportunities, jobs placement assistance, etc.
Located on a seven acre site, the impressive infrastructure of the institute includes 29 classrooms, science laboratories, music room, library, junior and senior computer room, art room, resource room, sports ground, dining hall and kitchen, self-contained medical facility, laundry, shower rooms, a well-appointed staff room and an administrative block. A Board of Directors comprising of highly qualified professionals at Christel House, continuously review the progress made by the school and students on various parameters.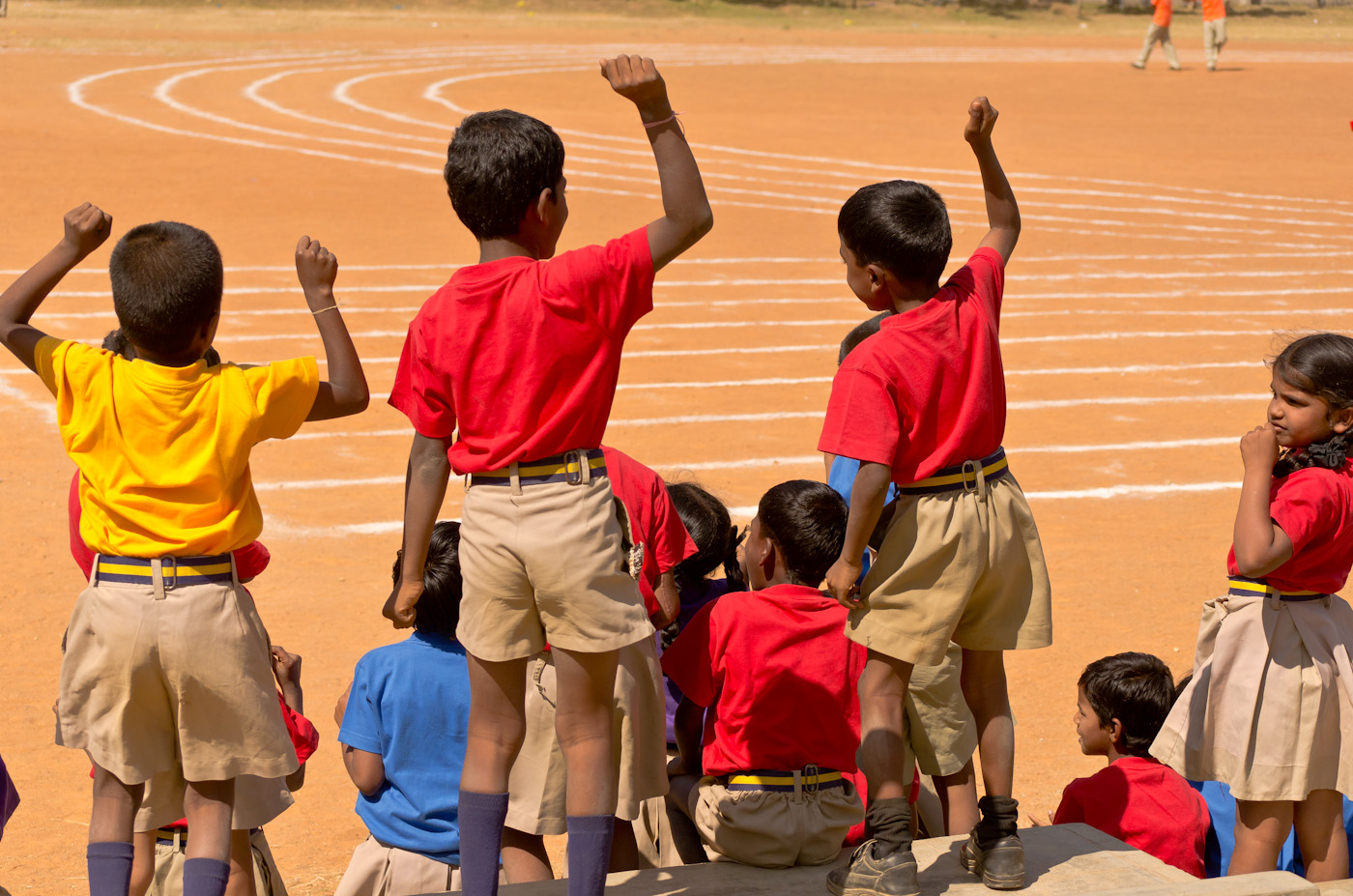 By selling off RCI that she co-owned, Christel provided the initial assistance to acquire the land for the school, while continuing to fund the general and administrative expenses. The rest of the project was kept running through donor contributions, fuelling the philosophy of 'self transformation' by the institute.
Now came the part where the children had to be prepared mentally, behaviorally, and physically. This had to be done constantly and gradually, to help them transition and adjust from the life in slums to be at par with the more privileged section in the cities and the world of jobs and opportunities.
Says Shahani,
A comprehensive behavioral counseling and support program was set up for the students as well as their parents under the guidance of various governmental/non-governmental agencies in Bangalore. Primary healthcare was provided with support from MS Ramaiah Hospital. A carefully designed nutrition program was put in place to provide three meals a day to the students at the school. Language skill development was another important initiative to ensure that students learnt the language of conducting business even outside Karnataka. Sports, Arts, Music, Leadership Lessons through Mentors were layered onto the academic curriculum. Domain experts were resourced from time to time for training and guiding students through various disciplines.
Today, the students are reaching far and wide, doing and achieving what they want to do with their heads held high. They are pursuing degrees in arts, commerce, software engineering, aeronautical engineering, medicine, hospitality, travel and so on. Thirteen of their students have found jobs in Dubai, with the TransGuard Group. Northern Operating Services Pvt Ltd, Taj, Oberoi's and RCI have employed Christel House graduates.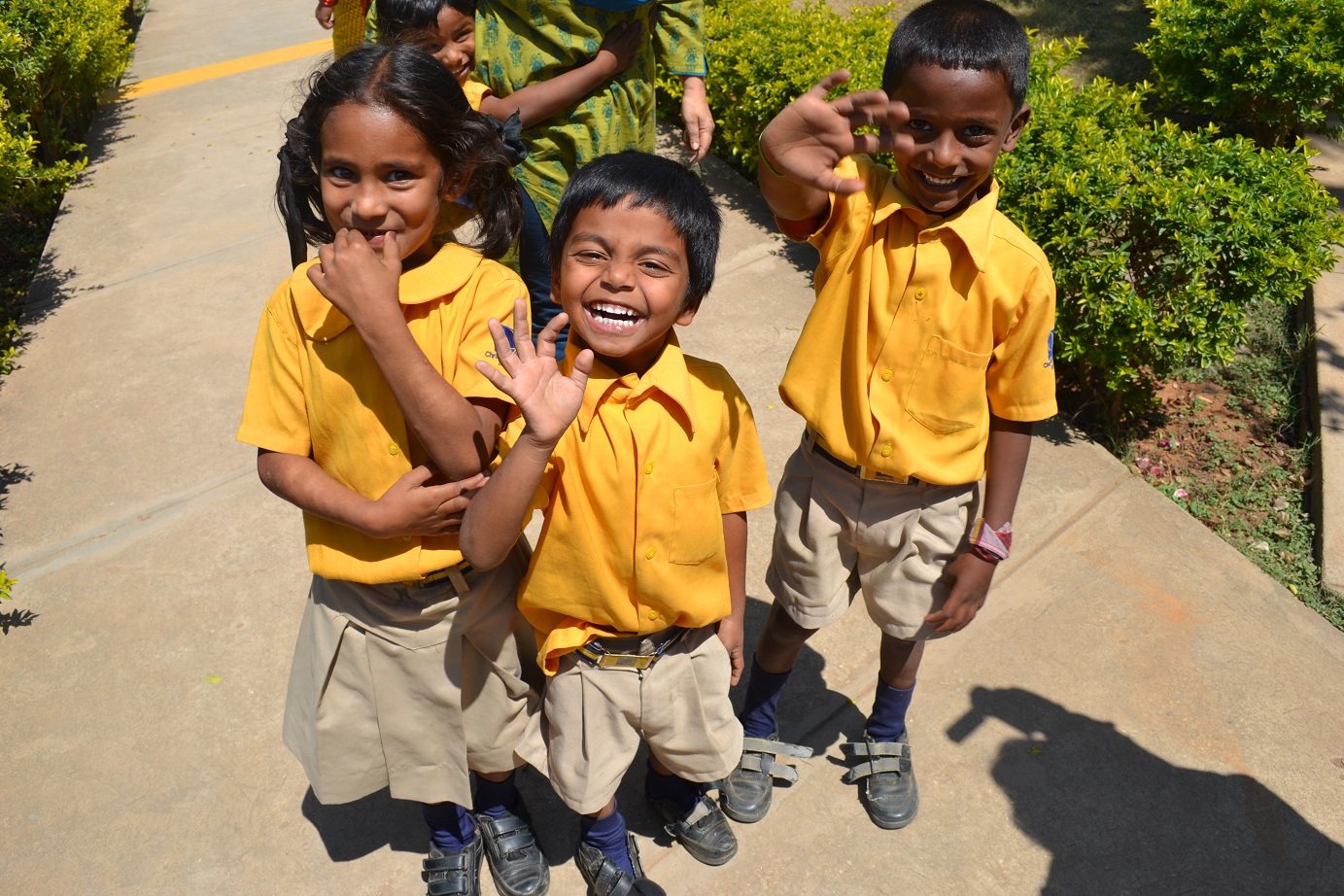 Cheers to Christel House for its dedication to ensure several 'happily ever after' stories in the lives of children rearing to rise from the ashes and scale the aspired heights.
Ipsita Sarkar is a freelance writer.
We bring stories straight from the heart of India, to inspire millions and create a wave of impact. Our positive movement is growing bigger everyday, and we would love for you to join it.
Please contribute whatever you can, every little penny helps our team in bringing you more stories that support dreams and spread hope.