She plans to take up the topics of alcoholism, domestic violence and tuberculosis through the Nukkad Nataks before she leaves.
After her Master's in International Development Management from University of Nottingham, Nafisa Lokhandwala chose to go to one of the remotest villages of India called Koinpur in the Gajapati district of Odisha. During her stay in the village, Nafisa realized that the only way to bring about a change in these villages was to educate the children there.
A graduate in mass media from Sophia College, Mumbai, Nafisa has also done a diploma in Social Work from Nirmala Niketan. During one of the visits to a remote village in Maharashtra while doing her diploma, Nafisa realized that this was what she wanted to do all her life.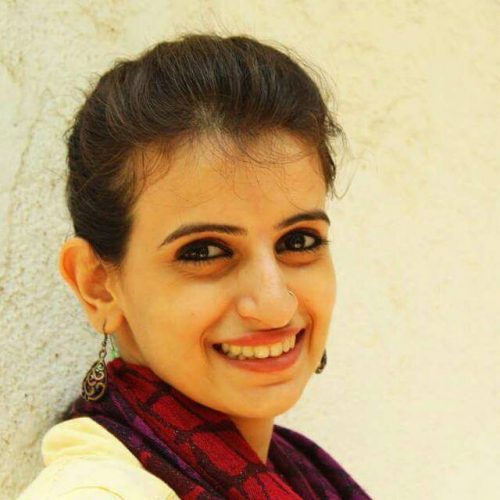 "I worked for a media company right after my graduation but I kept missing something. Somehow I was not happy with the hypocrisy in that part of that world," Nafisa told to TBI from Koinpur.
Nafisa chose to work for the NGO Gram Vikas in the field of health and sanitation. She reached Koinpur in the month of October last year and decided to educate the children of the Gram Vikas Mahendra Tanaya Ashram School here so that they can become responsible citizens.
In the first three months, she went on to learn Odiya, connect with villagers and identify the problem areas. Nafisa would go to all the nearby villages like Tumbo and Raisingi to connect with the villagers.
---
You may also like – Meet the Professor Who Has Brought 6,000 Toilets to 34 Villages in Gujarat!
---
Through her research, Nafisa found out that the major health issue in the area, sub-tropical region, was malaria. She decided to form a group of students from class five and six and do NukkadNatak (street plays) on the topics like these.
She wanted to do this through street plays to educate the kids while giving them a space to express themselves.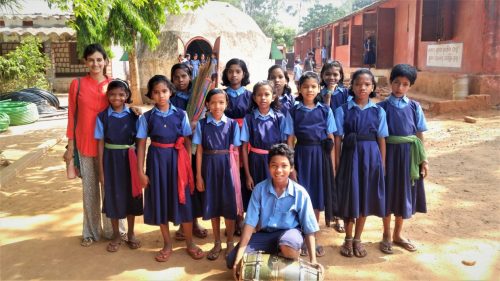 In the next two months, Nafisa gathered the children and explained to them everything about Malaria. She asked them to write down the questions and took them to a doctor to ask those questions themselves. This also trained the kids to become more vocal to act in the NukkadNatak. There were several issues there: It was very difficult to keep the kids focused in such a serious topic and attendance was always an issue for rehearsals.
After lot of brainstorming and efforts, the kids were finally ready with the script. But just before the performance most of them went back home as their exams were over. This shattered Nafisa who was already fighting hard in this unknown place.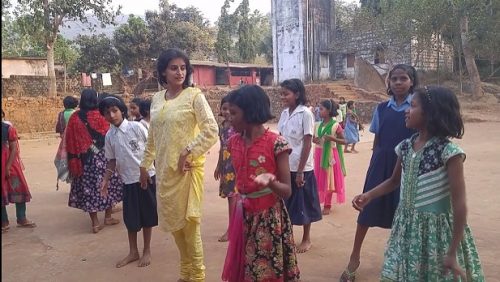 "I felt almost hopeless at that point. Each day had become a challenge. I would feel and I still feel right now when I am talking to you that I can't take it anymore. But then I know that this is an opportunity that not everyone gets and I have been dreaming of bringing about this change all my life. So how could I run away without finishing what I have started," says Nafisa.
Few students from the drama group who were still in the school would ask Nafisa everyday about the rehearsals. Finally she gathered her will and asked these students to form a new group. This time she delegated the major responsibilities to the students themselves. And a new super-enthusiastic all-girls group of drama was ready.
Nafisa trained them all over again and within a month the troop was ready to perform.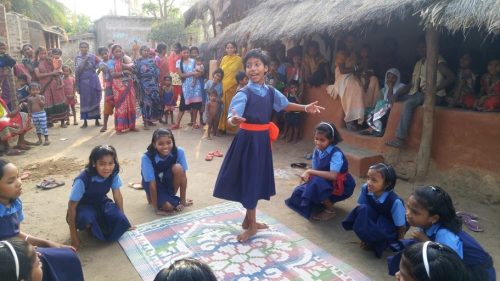 The first performance was done at the Monday market in February this year. The students also came up with the innovative idea of going individually to the vendors in the market and explaining about their work. After this performance the kids were so excited that they suggested Nafisa take them to the nearby villages to perform. The kids did so well that they were awarded a token money of Rs. 20 in one of the villages. In another local event, the kids won a trophy and a certificate, which was a proud moment for Nafisa.
In the coming days the kids will do an impact assessment by means of semi-structured interviews post each act to understand whether the villagers have gained an understanding of malaria. Nafisa is presently training them to take the interviews.
---
Interested in applying for the SBI Youth For India Fellowship? Applications are open till June 9, 2017
Unable to view the above button? Click here
---
They will also demonstrate the preventive measures of malaria by burning neem leaves and kalonji seeds at each household once the school reopens.
Nafisa's journey in the villages has been a fulfilling one, but not one without ups and downs – from language barriers to having a snake coil around her ankle! However, an unlikely incident proved to be a breakthrough in connecting with the villagers. Nafisa had gone to a nearby PDS (public distribution system) where there was a long queue of people. By this time, she had learnt a little bit of Odiya. She sat with a group of women and asked them if they knew how to dance. Surprisingly, another group of women from Amar Singi village called her and asked her to dance with them.
"The tribals are known for their love for music and dance. I am a trained dancer too and this became a common thread between us. We danced for almost an hour and at the end of it I was invited to celebrate Holi with them. After this, the villagers bonded with me really well. This also made me realize that dance is something which will connect me to the kids too," says Nafisa.
"I'm also using dance as a medium to create awareness on issues like cyclone and water conservation. This is entirely an art-based project to give these children a chance to explore a space innate to them and express themselves," she adds.
---
You may also like – All Eateries in Bengaluru Will Now Provide Free Drinking Water Thanks to This Woman's Complaint!
---
Nafisa will be in the village till October this year as per the fellowship contract. She has already prepared the kids for two Nukkad Nataks and a dance on a few patriotic songs for an event for Independence Day.
She is hopeful about making it a grand event by inviting all the villagers.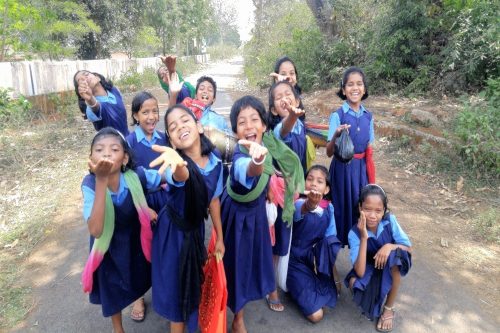 She plans to take up the topics of alcoholism, domestic violence and tuberculosis through the Nukkad Nataks before she leaves.
While Nafisa works towards helping with the economic deprivations in the villages, she says she's learnt in her time there about a basic important need that is often overlooked.
"We often feel that all we need to do for the underprivileged section of our society is to provide them food or shelter, but they need love too and we have to help them get rid of this deprivation," concludes Nafisa.
To be a part of the grand event on Independence Day planned by Nafisa, you can mail her at nafisa1989@gmail.com
SBI Youth for India Fellowship', an initiative of SBI Foundation provides a platform to the urban youth to participate in Rural Development with their innovative ideas to address the rural struggles and also benefit from the learnings through on-ground experience.
---
Interested in applying for the SBI Youth For India Fellowship? Applications are open till June 9, 2017
Unable to view the above button? Click here
---
Like this story? Or have something to share? Write to us: contact@thebetterindia.com, or connect with us on Facebook and Twitter.
NEW: Click here to get positive news on WhatsApp!