We all love hearing stories but a story teller has a lot on his mind. From engaging the audience, to coming up with interesting twists and being spontaneous, a story teller has to deal with a lot of aspects and here is how he cracks it. Read this story of a young story teller.
Remember those times when you couldn't wait enough to go to your granny's place and hear those awesome stories about our very own Indian super heroes like Hanuman and Krishna? When every night all the kids of the family would gather around and share their experiences with ghosts and devils and how they defeated them.
Good old days which are now being replaced by ipads and play stations. Summer vacations are mostly spent in an air conditioned room. With the changing time, the art of story telling has somewhere lost its charm. Doraemon has replaced Vikram and Betaal, Shin Chan has replaced Panchatantra stories and above all television shows have replaced all the folk tales.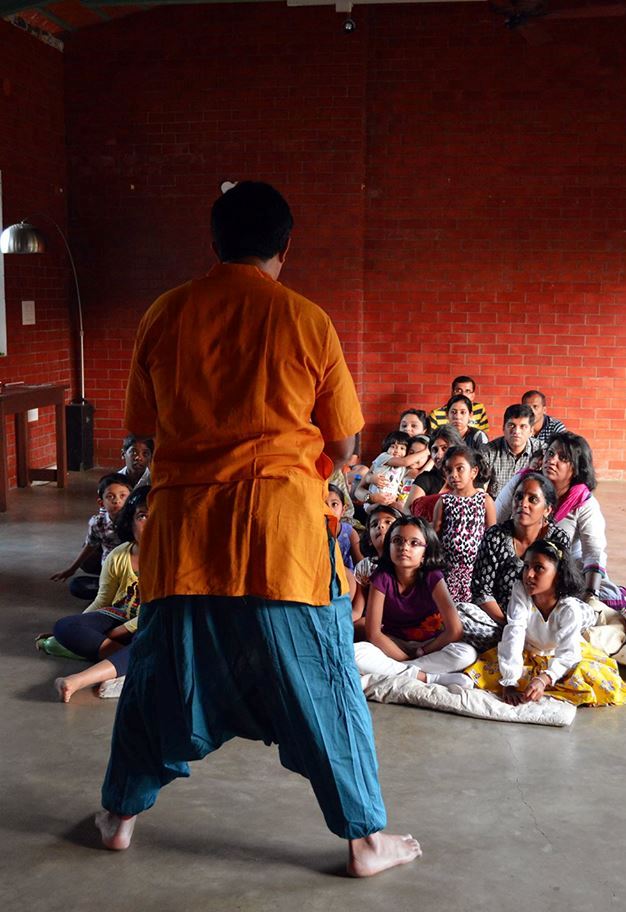 So, if we find a storyteller in today's time who is young, educated and looks nothing like your grandmom, you definitely will be surprised. Vikram Sridhar is one such artist, trying to convert the age-old oral tradition in a contemporary form for new age listeners. Says Sridhar:
I always had interest in wildlife conservation and wanted to spread the awareness through something unusual. Children catch things very fast and if you tell them something in an interesting way they will definitely remember it for a long time.
A management graduate from a premier B-School and an MNC employee, he makes sure that he finds time to pursue his passion of story telling and theatre.
A believer of 'working towards finding a balance between theatre, wildlife and the social sector', Vikram has worked with old age homes, i Volunteer and Whiteboar,d and has over eight years of experience in the fields of theatre and storytelling.
Reviving the art of story telling
Says Sridhar:
I have always loved the art of story telling as I have the liberty to change the story and break the stereotypes. For example, not all snakes are poisonous.
Being a wildlife enthusiast and having a keen interest in wildlife and urban conservation, Sridhar makes sure to bring the animals into the limelight in each story in an unusual way.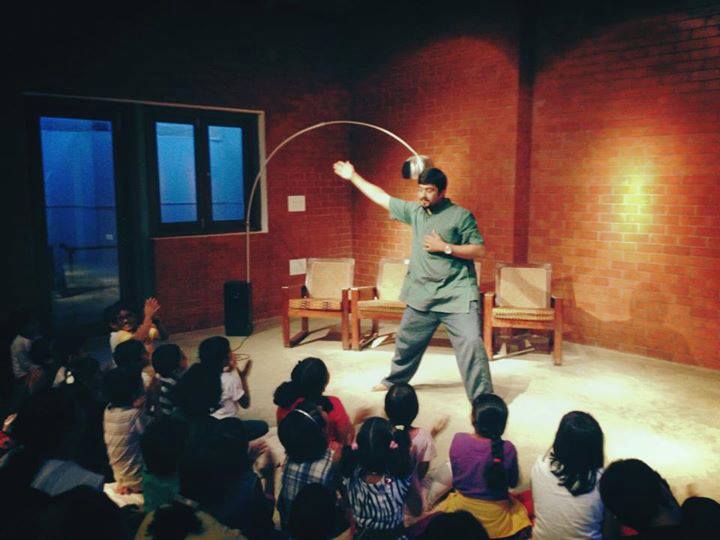 Around The Story Tree is his initiative to connect the modern day listeners to the environment around us through the power of stories.
When it comes to keeping children engaged, Sridhar feels there is no formula. He speaks from experience:
Each kid is different, some would react to a story and some wouldn't. You just have to be prepared for everything.
As the country is progressing there are new digital ways to keep the children occupied: e-books, graphic novels and much more. "But somehow you always look back to traditional forms," says Sridhar.
He believes in exaggerating the characters and stories to make it more appealing. He uses various props and loud expressions to catch the attention and hold it.
It is all about where I would like to take the story. As I am working for wildlife conservation, I have animals as my main characters. So, the story might be the same as any other folk-tale, I would just convert the main characters into the animals.
Sridhar is also involved in theatre and his theatre group, Tahatto performs regularly at various spaces and festivals across India. He was also one of the front runners in beginning the 'Joy of Giving Week' in 2009 across India.
"The best thing about story telling is that it helps to identify a child's identity on the basis of his reactions to a particular story," Sridhar says.
The Challenge
The biggest challenge is that people think story telling is just for kids. But the truth is there is something for one and all in every story. It is not taken seriously.
Also, Sridhar knows that children have lots of distraction these days, unless you make changes according to their interest in the original story they won't find it interesting. It is also hard to make the serious issues like wildlife conservation sound fun.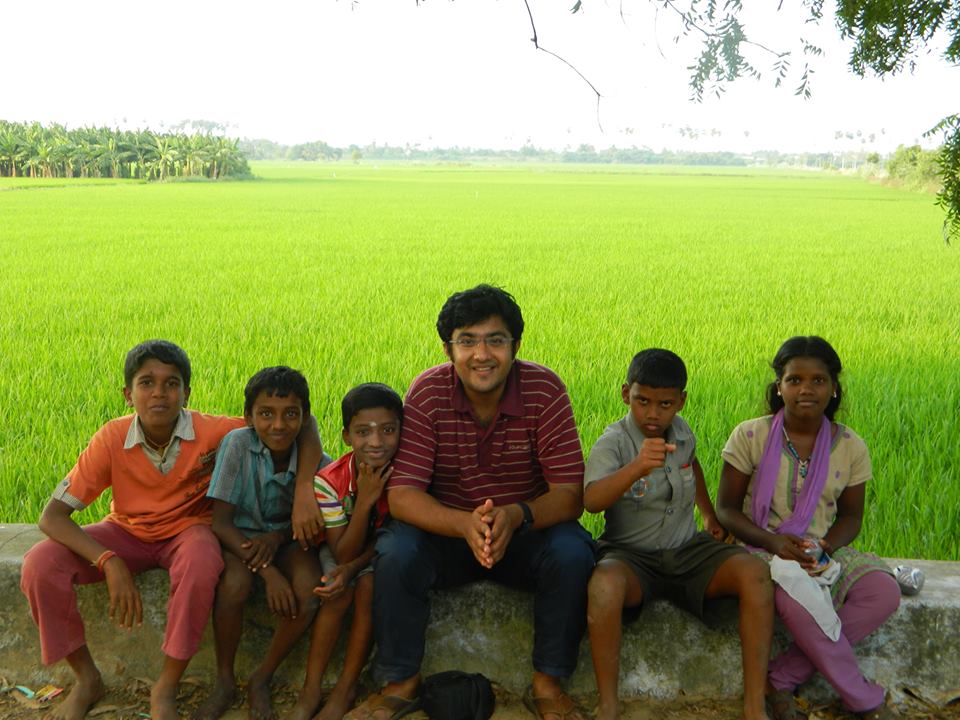 His two cents
Sridhar believes that any visual or oral story is very appealing and people tend to remember what they see.
We just need to talk, connect and express more. We need to be more attached to people than gadgets.
In future he plans to perform Ramayana stories in an unusual way. "The idea is to bring back the old art of story telling and make people realize what they are missing," he says.
Born with a hobby to travel, talk, express and write, Shreya gets to do all of that and is even paid for it! Interested in rural development and social issues, she dreams of actually bringing a change in society and writing a book of her own one day. When she is not preaching others about a better India she is busy watching movies and playing video games. Follow her on twitter: @shreya08