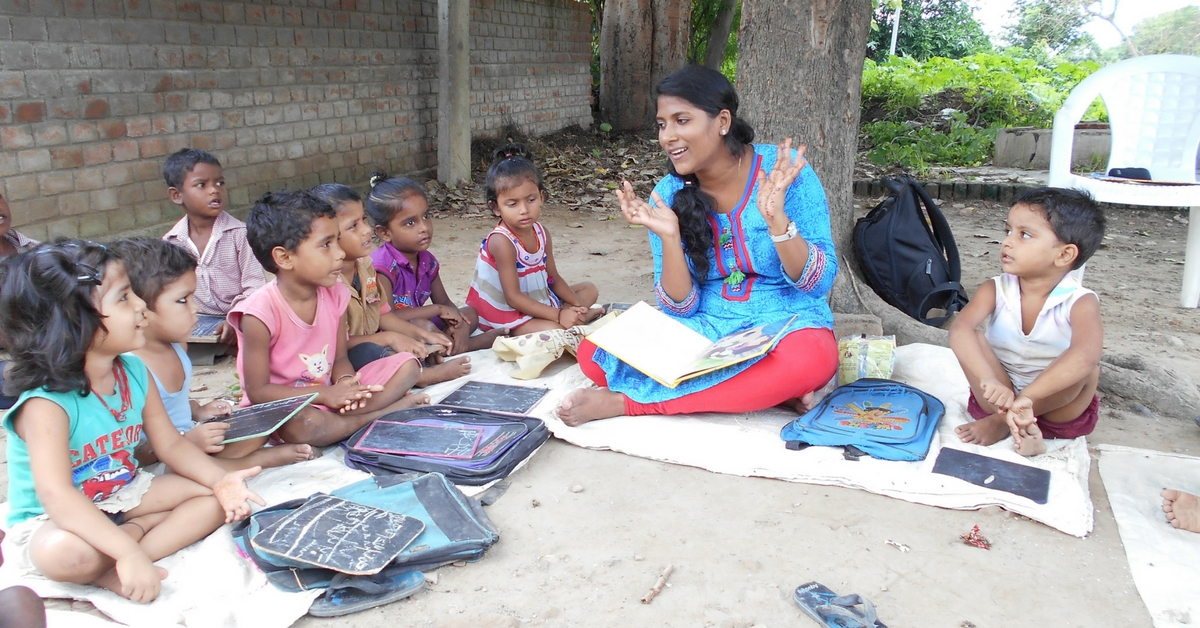 Bihar's rural areas face great challenges in the education sector, with low attendance and poor quality schools rampant. A husband-wife duo hope to rectify this, with a little help.
Bihar used to be a centre of learning, and the whole world looked up to it. Not anymore. This tradition of learning was destroyed long ago. Ever since, the state has trailed in terms of education standards. Today, Bihar has inadequate education infrastructure, absentee teachers, and to top it all, ignorant toppers. In spite of high commitment shown by students and their performance in competitive exams like Indian Civil Service, or in centres like IITs, reports suggest a deteriorated reading level in Bihar.
The absence of schools is just the beginning of travails for less privileged children in the state. Fewer numbers of students join the public school system and many of them drop out after a small tussle with fate. Absence of adequate number of toilets and drinking water have only added to this cause. Often teachers, if any are present, are forced to do clerical work, and have little autonomy and are lorded over by babus. Many teachers are poorly qualified, and schools neither have sufficient rooms nor basic amenities like desks, chairs, fans, blackboards, lights, etc.
All of these problems complement the issue and result in the ever-widening gap in reading levels between children enrolled in government and private schools. Finally, only 50% Class V students can read Class II texts, and have poor mathematical ability. This is a serious concern. In 2014, in rural Bihar, only 39.8 % of Class III children could read words. It shocks us when we read this, it hurts our false pride. But we go back to slumber, pinning our hopes in a miracle; meanwhile, the rotten system continues.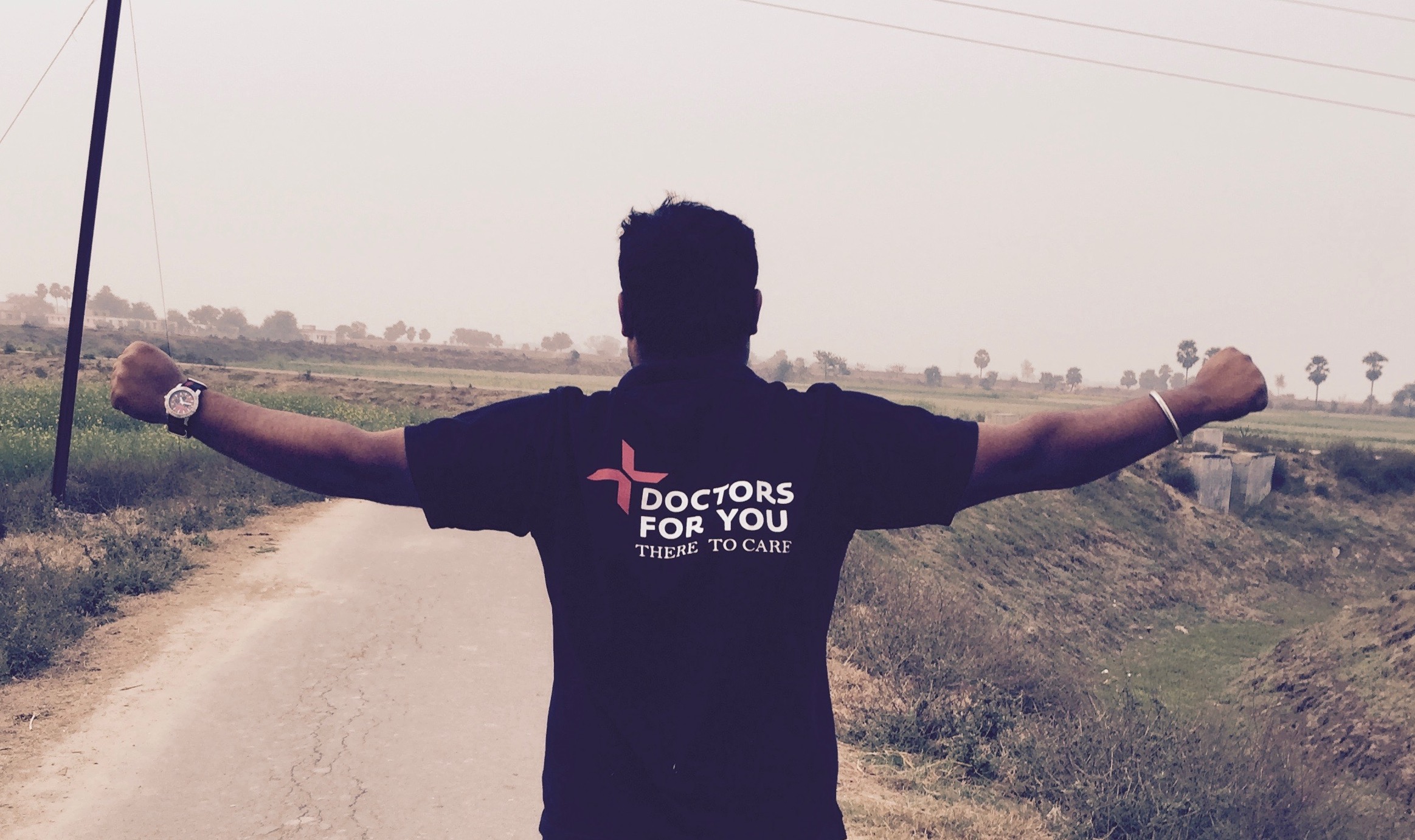 The Tryst with Destiny and Journey to Bihar
The husband-wife duo of Jacob and Susan, who hail from the South Indian state Kerala, is now trying to do their bit to change this situation. Jacob is a postgraduate in International Affairs, with experience working with children from vulnerable communities across the country, and overseas. Susan is a postgraduate in Economics, with a Bachelors of Education degree and years of experience as a teacher in reputed schools in Kerala.
"One of the things that was common between us was the desire to play our role in supporting the most vulnerable children in our society. I think this is what connected us in the first place. It was only a matter of time before we started something. Then Doctors for You provided the perfect platform, and without much ado, he brought me in. Thanks to DFY Management," says Susan.
A few years ago, Doctors for You, an international NGO with its main office in Mumbai, established its first rural health centre in Masarhi village, and Jacob joined the project as Senior Program Manager. Seeing the abundant possibilities offered but left untackled in the area, DFY management, headed by Dr. Ravikant Singh, President, DFY and Dr. Rajat Jain, encouraged Jacob to start a separate centre for DFY to lead its community development initiatives. In the process of building a team for the education project, Jacob brought in his wife Susan, who was already working in Kerala, as a consultant.
CPCE Learning Centre
Today DFY-CPCE (Centre for Peacebuilding through Community Empowerment) is running a number of initiatives in the state, including a full-scale education project in Masarhi village, a rural centre on the border of Patna and Nalanda districts. This includes an After Support Program for School Students (ASSP), storytelling sessions, computer classes, classes for basic English education, and dance classes, to name a few.
The CPCE learning centre also runs various child welfare programmes like creating and supporting play spaces for kids, painting and story writing competitions, and activity-oriented workshops. Most recently, CPCE organised an exhibition of paintings done by kids associated with the centre.
The audience and the solution
There is no denying that the current education system in the state today is flawed. Motivation levels of children to go to (government) schools are low. We keep reading report after report that the quality of education is not the same as it was before. Children in Class V cannot read Class II textbooks. Even the quality of teachers is a huge problem.
"What is the use of an education system where children from Class X cannot read with confidence or present themselves," asks Susan. CPCE is working towards improving the quality of education, with focus on basic skill sets like speaking, reading, and basics of science and maths, which may help students make better informed choices about the avenues for them.
Impact
The duo started their work in November, 2015, and have already received huge reception from the community. A learning support programme that started with about 20 students has some 580 students registered, and more than 380 make use of the programme everyday.
"We have different programmes, each intended to cater to the needs of separate age groups, to help children with separate learning levels," Jacob explains in detail.
"We started with after-school learning support, and then slowly involved the other stakeholders. These projects emphasise participatory learning and alternative learning programmes. Our centres treat teachers as facilitators of activity-oriented learning. Our volunteers are trained to emphasise on making learning fun. I learned a lot from my students. They taught me that there is no such word as 'teach'. The only word that exists in schools is 'learn', and all of us are learners, sharing our wisdom and experiences. That has been my key driver. I believe children can be co-creators of content for learning, and co-own their learning journey," said Susan.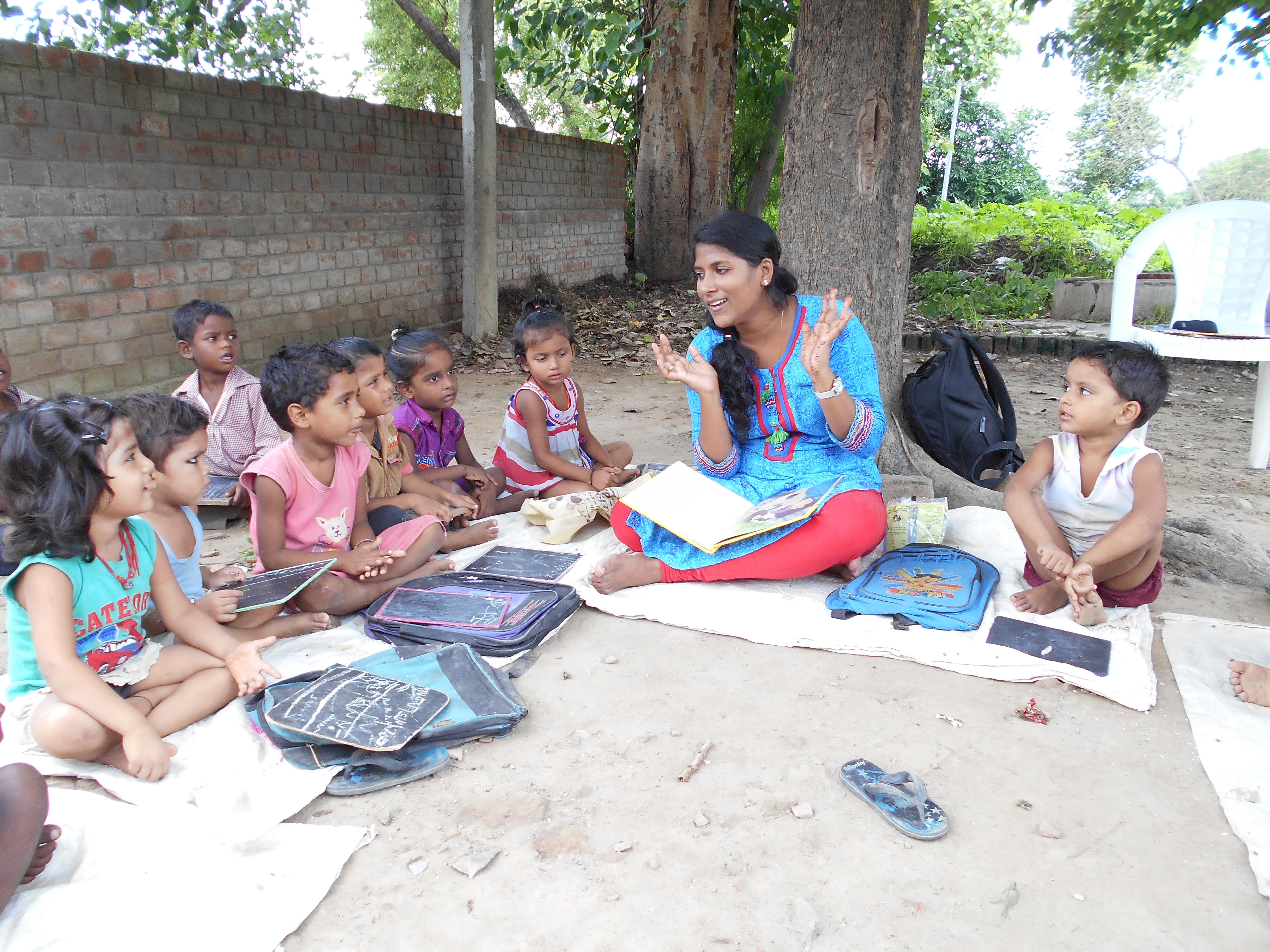 "Our curriculum is woven in such a way that it is about helping children develop into happy, confident, and considerate young people. This also leads to a rise in motivation levels of children to not stop learning." All the classes have multimedia (audio-visual) support, followed up by discussions and interactions.
Challenges and Motivation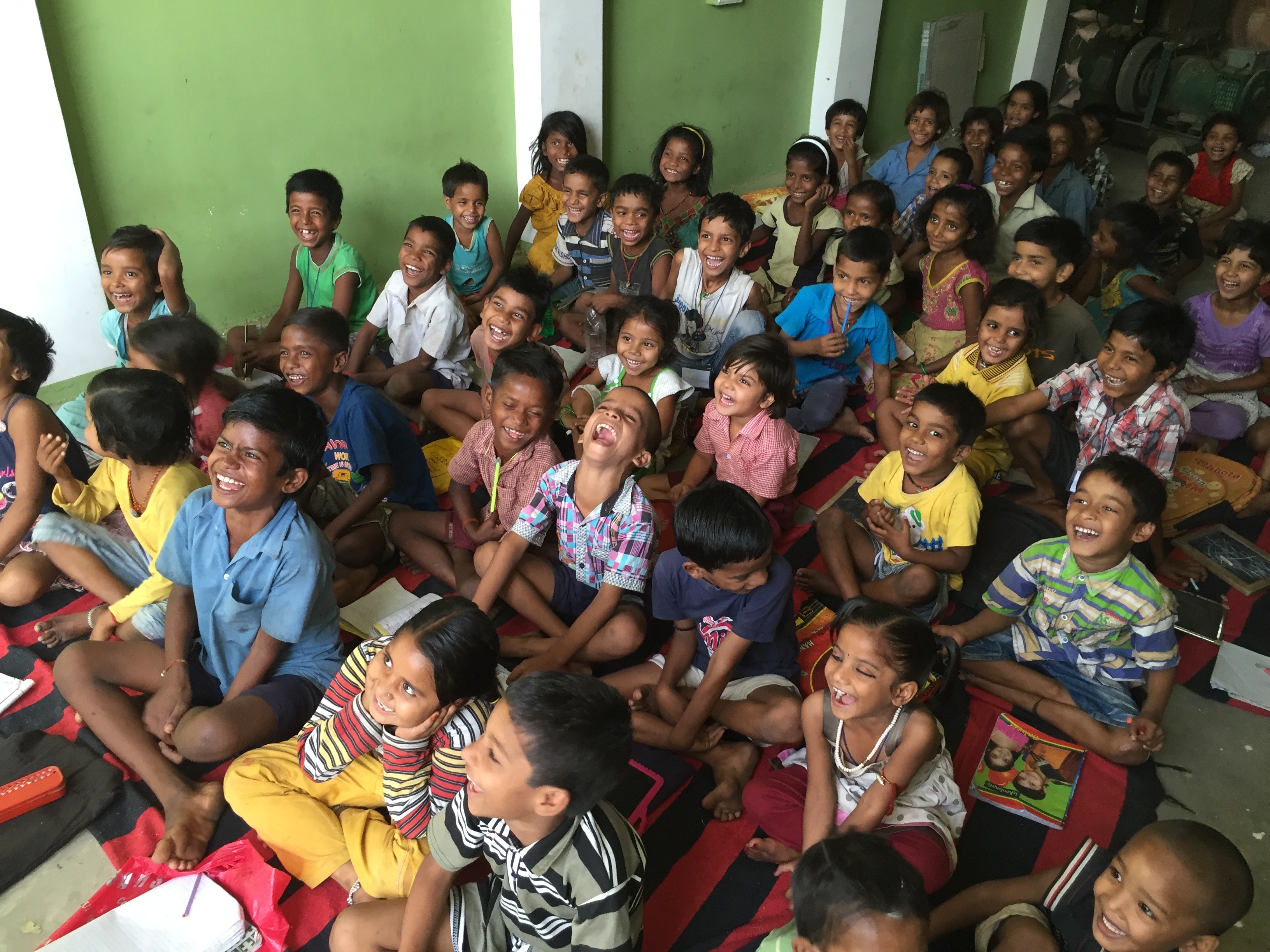 Almost all the programmes conducted by CPCE are led by volunteers recruited from the community. This is needed for long-term sustenance of the project. But the centre is occasionally supported by volunteers from outside, both national and international.
Jacob says that the biggest challenge was finding a long-term supporter. Coming to know about the problem, DFY committed to starting this project without any outside support. Once done with that problem, the next set of challenges includes finding like-minded people to support the programme technically. Jacob says they "don't want to reinvent what is already out there", but are looking for support from some like-minded institutions that can help improve the quality of the programmes.
He adds, "Another challenge is when people expect quick-fix solutions. Working in the education sector is a long-term impact thing. Undoing all that has been done over so many years is not a one-day task. So being patient is also important."
On a parting note, Jacob shares his motivation. "The key to an intervention in this sector is not to provide a standardised solution, but to personalise it. We have to build achievement on case-by-case basis. We have to put students in an environment where they want to learn, where they can naturally discover their true passion. Everyone knows about the situation, but no one wants to be the solution. That is where we want to be different – we want to be the solution," Jacob concludes.
Find out how you can volunteer and contribute to Empower India's vision by connecting on Facebook.
Like this story? Or have something to share?
Write to us: contact@thebetterindia.com
Connect with us on Facebook and Twitter.
NEW: Click here to get positive news on WhatsApp!
We bring stories straight from the heart of India, to inspire millions and create a wave of impact. Our positive movement is growing bigger everyday, and we would love for you to join it.
Please contribute whatever you can, every little penny helps our team in bringing you more stories that support dreams and spread hope.