Dr. Srinivasan Sundarrajan, the former director of National Institute of Technology, Trichy, and ex-DRDO scientist, worked with the Late President Dr. APJ Abdul Kalam for well over two decades. Here he shares with us some of his more personal experiences with Dr. Kalam, during his famed morning walks.
The morning walk was one activity Dr. Kalam never missed throughout his life. I had the opportunity to join him on a number of occasions. It was his private time, and he generally preferred to do it alone. I understood this, thus I quietly listened to his views on nature for most of the time. My interactions with him during our morning walks started after he moved to Delhi. Of course, it was also a special experience to walk with a person with Z-security, with armed guards moving along with us. This was the time he kept himself totally free from formal thoughts, and spent his time enjoying nature, talking about the flowers and trees.
He used to talk of the rocks of Hyderabad, and the need for green cover. Perhaps he used morning walks to develop his passion for writing poetry, and his ideas for the messages he later conveyed in his books.
I used to enjoy the morning walks with him. There were a couple of occasions, however, when I was caught on the wrong foot and spoiled his mood. Due to a perceived familiarity, I crossed my limits, took liberty, and passed comments without realizing the reaction they might elicit.
I would like to talk about two of these instances.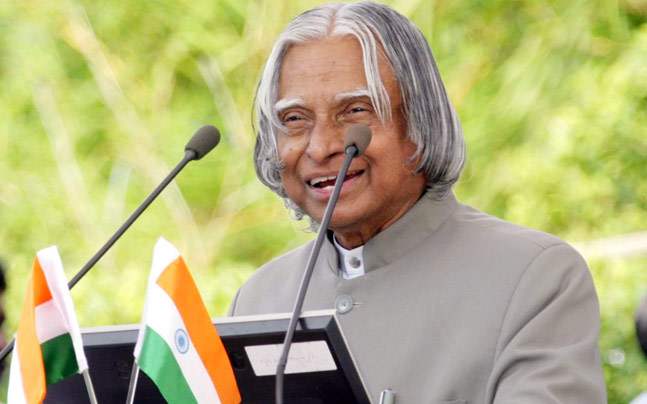 The first came when his maiden book of poetry was published. Dr. Kalam had always been a very passionate poet. I came to know from his college classmates that he loved to write. When we noticed him writing something during meetings, we thought he was noting down points. During one such occasion, I casually peeped to see what was he writing. It was a Tamil poem. He wrote only for his personal satisfaction, and at the time did not realize the power of his messages.
His first book of poems was translated to English and released in Administrative College of India. During the morning walk the next day, he asked me about my impression of the book. I did not realize that he was so enthusiastic and happy about the release of his maiden attempt. My immediate reply was that the poems translated into English by a third person lacked the punch provided in the original Tamil version. He gave a very disappointed look and walked away from me.
Later, he published many books. Even though in that instant I felt right about communicating my frank opinion, I realized that he expected a lot of appreciation for achieving what he wanted to after many years.
The first book – even though a translated one – must have given him the highest sense of achievement.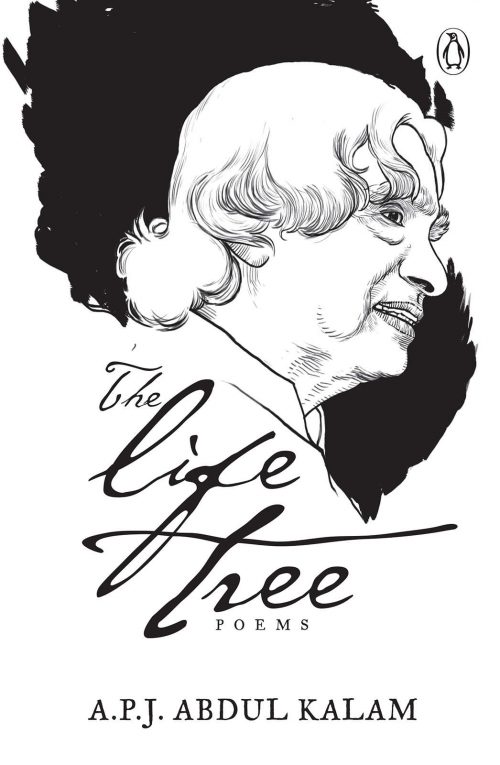 The second occasion was a more serious one. Dr. Kalam was declared as a Presidential candidate when he was at Anna University, Chennai. The next day after the announcement, he was at DRDL, Hyderabad. I went to meet him during the early morning hours. The entire guest house area was cordoned off by police and they did not let me enter. I was standing in the garden when Dr. Kalam came out and asked me to join him in the walk. Of course, this time, apart from the Z-security guards, a big crowd of officials followed us at a distance of 100 m.
It was an hour-long walk. He was very happy to walk in the place he had developed into a great campus. He recalled his visit to the same place years before he joined DRDL, and he felt a positive energy that indicated to him the power of the place. I jovially mentioned to him that I purchased a number of wall hangings depicting messages from the Bhagavad Gita and passed them on to those who had depression. He liked the verse I narrated,
"Everything was good yesterday, Everything is good today, Everything will be good tomorrow; Why are you worried? Whatever is yours today will belong to somebody else tomorrow. All have been taken from Me and all will come back to Me; Go ahead with your work."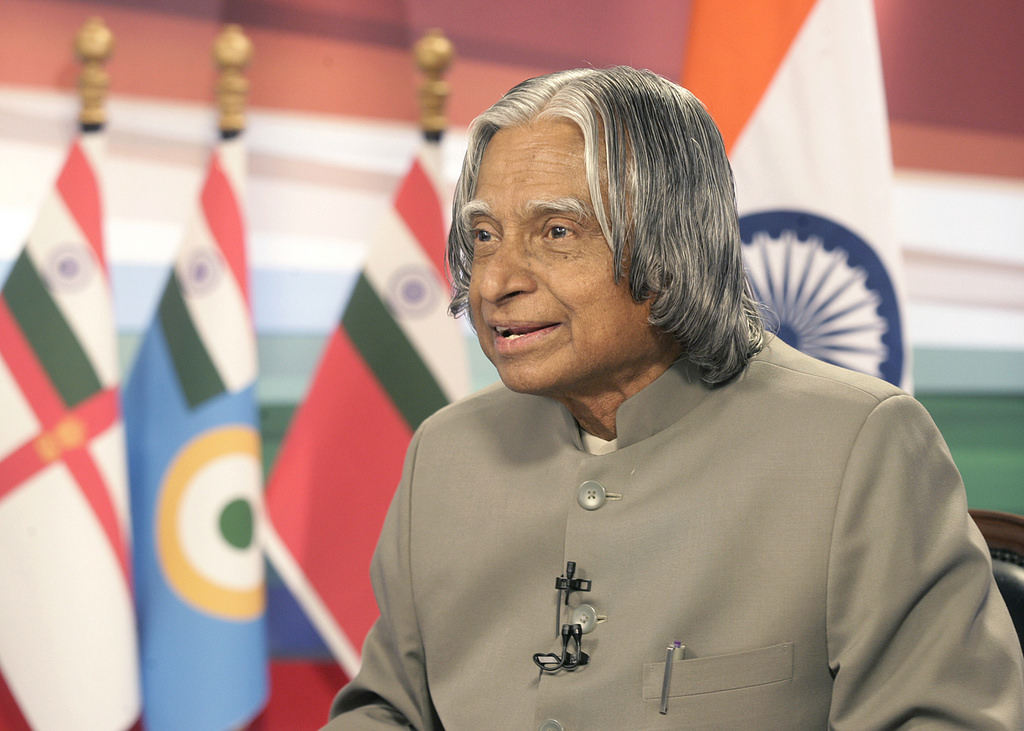 Things were going well when, all of a sudden, Dr. Kalam shot a question at me, "What is the reaction of people to me getting nominated for the President position?"
I was not ready for the answer to this, and replied immediately that all were very happy about the decision. I went on to say that some were not very sure about his performance since he was not exposed to politics. In hindsight, I should have stopped with this.
Without knowing the implication, I added further that those persons did not know what he was capable of. This answer irritated him a lot. He raised his voice and asked me, "What are you saying? Do you mean I am a politician?" I realized that I had spoken too much, and to pacify him and justify my statement, I went on to say that he had been in Delhi for a long time, moved with politicians, ministers, and prime ministers. Persons moving closely with politicians were bound to be more comfortable handling the position of President.
Unhappy with my answer, he walked ahead. We sat for a while on the steps. He called his car and moved out. The crowd of officials who witnessed this conversation were very unhappy with me.
They charged me, saying, "He was OK in the beginning, and you spoiled his mood."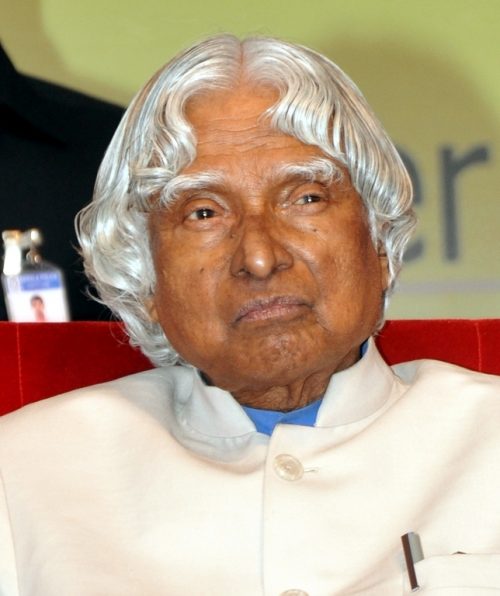 Later in the office, he addressed a small group of scientists. He was happy when one of my friends mentioned that all these days we had known the President, and now we could boldly say that the President knew us. He then left for Delhi.
I came home, and was watching TV that evening. The news channels were telecasting a live interview with Dr. Kalam in front of the guest house where he was staying. One of the reporters asked him how he could be a Presidential candidate, being a person with no political background. Dr. Kalam gave a prompt reply, "Who says that I am new to politics? I have handled a number of prime ministers, ministers, and members of parliament at Delhi as the Secretary of DRDO. I am fully aware of the system." The next question was, "What is your message to the nation?" He replied with a rather familiar quote from the Bhagavad Gita,
"Everything was good yesterday, Everything is good today, Everything will be good tomorrow; Why are you worried? Whatever is yours today will belong to somebody else tomorrow. All have been taken from Me and all will come back to Me; Go ahead with your work."
I was speechless. I realized that he triggered me to speak more, and took clues from my replies.I had rather limited discussions with Dr. Kalam during the morning walks, but they remain fresh in my memory.
About the author: Dr. Dr. Srinivasan Sundarrajan is the former Director of NIT, Trichy, and worked with the Late President Dr. APJ Abdul Kalam for over two decades.
Powerful ideas and a unique vision drive TEDxNITTrichy. Conceptualized within the walls of the National Institute of Technology, Trichy, it strives to build a strong community of changemakers and promote peculiar ideas. They'd be happy to get in touch. You can reach them via email, or if you'd like to nominate a speaker for the TEDx stage, please visit the website.
Like this story? Or have something to share?
Write to us: contact@thebetterindia.com
Connect with us on Facebook and Twitter.
NEW: Click here to get positive news on WhatsApp!