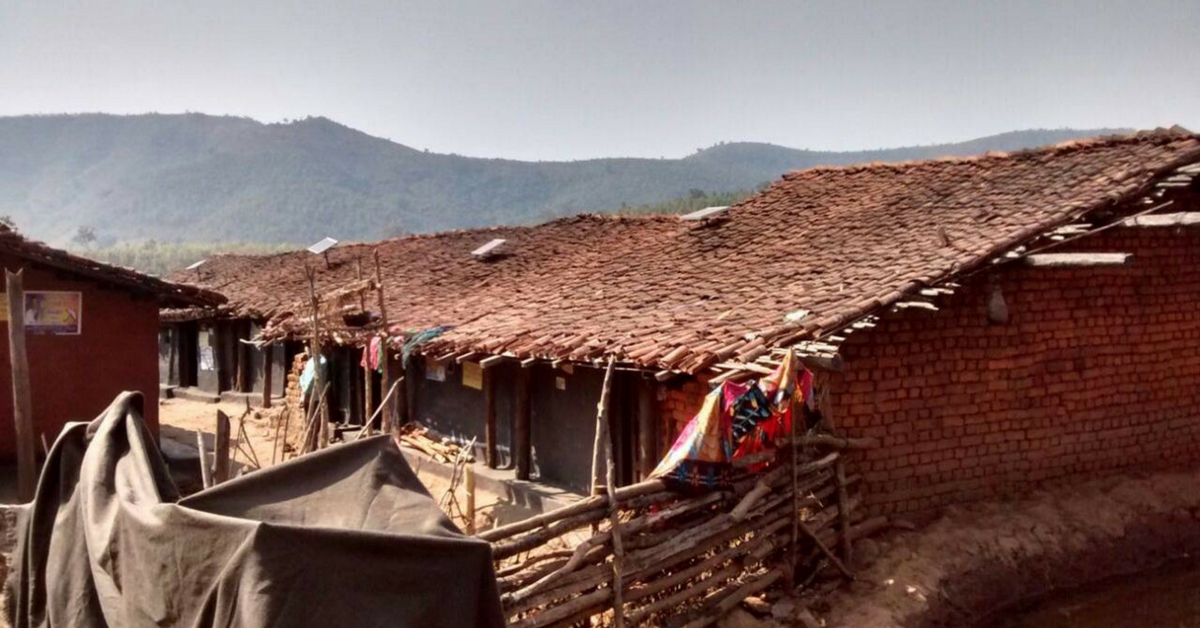 Syndicate Bank in Bhawanipatna town is on its way to providing 500 solar loans for remote tribal families in Kalahandi.
Access to credit is very often an important pre-requisite for facilitating energy access in last mile communities. Owing to marginal and unpredictable incomes, families cannot afford to pay up-front the cost of small solar packs for basic energy access. The easier and popular option has been for the government to heavily subsidize these systems and dump them in the villages. However, without adequate servicing and maintenance, these systems do little more than turning the villages into solar and plastic junkyards.
There is an alternative to this. A number of small energy enterprises in Odisha and the North East Indian states are striving to develop social businesses that put reliable servicing at the forefront. They work in areas where households reside in remote hamlets on the hills, and deep in the forests.
These households neither have access to electricity, and more importantly, nor do they have access to credit. Why is access to credit important?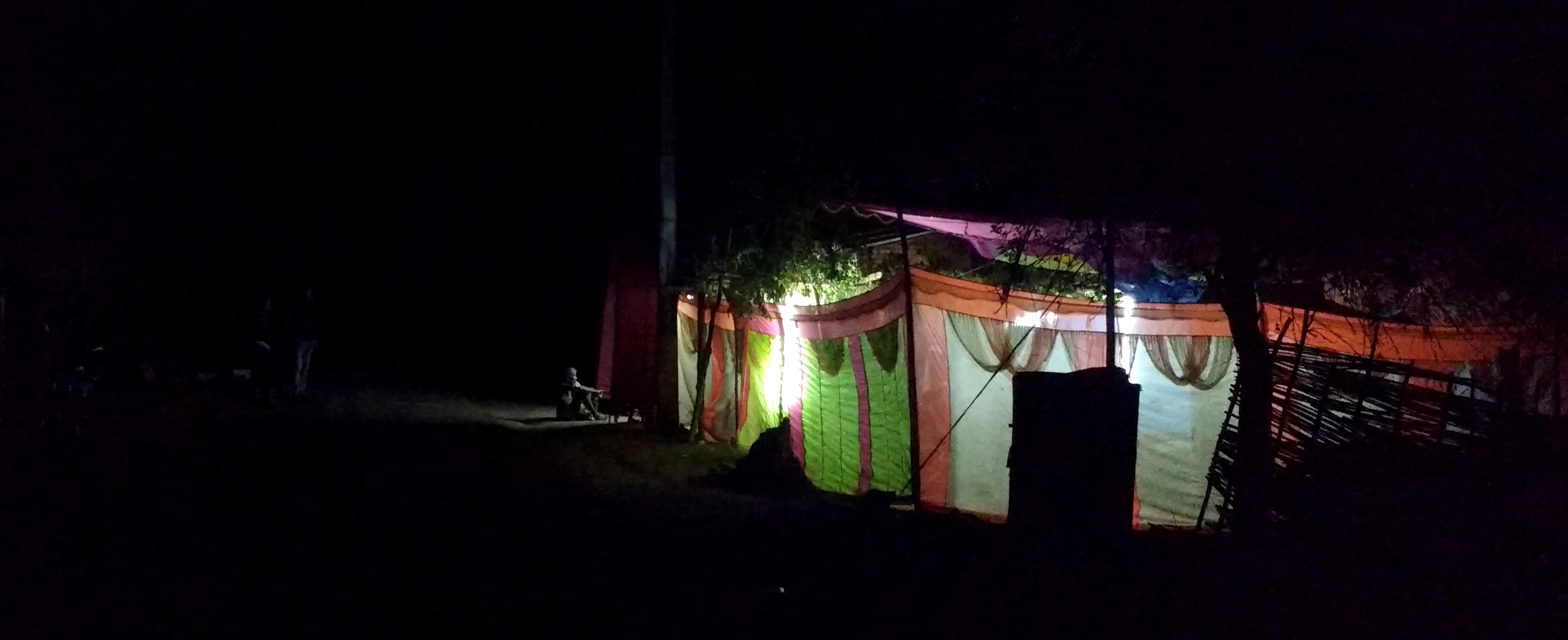 When clean energy products are designed not as stop-gap solutions, but rather as long-term assets with adequate quality and maintenance, their costs are naturally higher. This is automatically assumed to be unaffordable. Affordability is often confused with products being "cheap". In an effort to downsize costs, compromises are made on quality and service. Affordability does not mean cheap, but is rather linked to designing financial products matched to the cash flows, making repayments feasible. Therefore, to make these products affordable, longer-term, low-interest credit to end-users becomes critical.
Without such credit, the households cannot pay the full cost of these systems. To overcome this, sometimes enterprises themselves provide the systems on credit and themselves collect the payments over time. Without the financial expertise or infrastructure that banks have, the cost of collecting repayments drastically increases the operational cost of these enterprises, making them unsustainable. This gap in end-user financing is still a prevalent issue in states like Odisha, but one bank in Kalahandi district is breaking this trend. A project conceived with TATA Trusts is striving for improving financial inclusion and facilitating long-term, asset-based solutions in the region.
Energy scenario in Thuamal Rampur, Odisha
Thuamal Rampur is one of the 13 blocks in Kalahandi district in Orissa, which belongs to the KBK (Kalahandi-Balangir-Koraput) group of districts. These districts in southern and western Odisha are regarded as the most backward regions by the erstwhile Planning Commission. While farming is mostly for subsistence, small parts of their produce are sold or traded in local markets when households need other essential supplies. As of 2011, less than 10 % of the 20,000 families had access to electricity.
The block headquarters of Thuamal Rampur is 72 km. away from Bhawanipatna, the district headquarter. While Bhawanipatna has over 15 branches of various banks, Thuamal Rampur itself has only two – Utkal Grameena Bank and SBI. Even these are difficult to reach for households who are cut off in the forests during the rains. These branches are over-stressed and under-staffed, and deal mostly with agricultural loans and government schemes.
Owing to cultural and social barriers within these tribal communities, there is not much awareness about financial institutions. With very little to no assets, bankers also typically consider these communities "unbankable" and highly risky to lend to.
There is generally very little interaction between the tribal communities here and the financial institutions.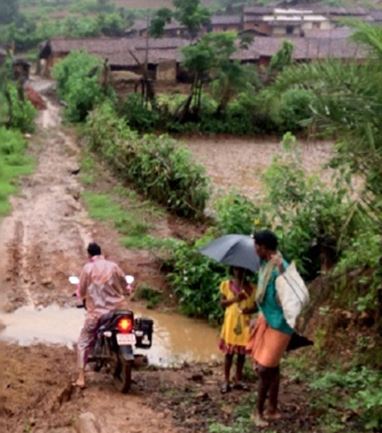 Supported by SELCO's Incubation team and TATA Trusts, Prabhat Pradhan from Koraput started Mukti Solar Energy Pvt. Ltd. in 2015, with the mission of catering to remote rural households. Having served over 500 customers so far, the only issue preventing his team from reaching more households is access to credit for their end users. While a number of families in Thuamal Rampur were ready to invest in solar home systems, it was very difficult for them to get loans from local banks, since the loan amounts were small, and the bankers were not sure if the villagers from remote areas would actually repay the loans.
Unlocking end-user financing
The break came in early 2016. Syndicate Bank, one of the early pioneers in solar financing in Karnataka, showed interest in replicating their efforts in tribal Odisha. Despite this interest, at the branch level, several challenges mentioned earlier still existed.
Several field visits convinced the Branch Manager about the need for solar loans in the region. To clarify that the branch could indeed go ahead with the lending, the Head Office issued a circular to provide 500 solar loans in one year. A fixed sum stayed in the bank as a risk guarantee fund, to cover the defaults, in case of any. All of these initiatives finally unlocked a way for the families to be able to afford the systems.
To apply for these loans, 5-8 families mobilized together into Joint Liability Groups (JLGs), who then applied for group loans. There are four reasons for forming JLGs instead of seeking individual loans.
Firstly, the bank branch is already under pressure. Processing 500 individual loan applications is very time-intensive, versus processing less than 100 JLG applications. Secondly, JLGs automatically create peer pressure for everyone within the group to pay their share every month. Third, instead of each household going to the bank (70 km. away) every month, the households can share that responsibility. Finally, when the households have more income in certain seasons, they have the option of depositing more money in their JLG accounts, in order to save up for the times when their incomes might be low.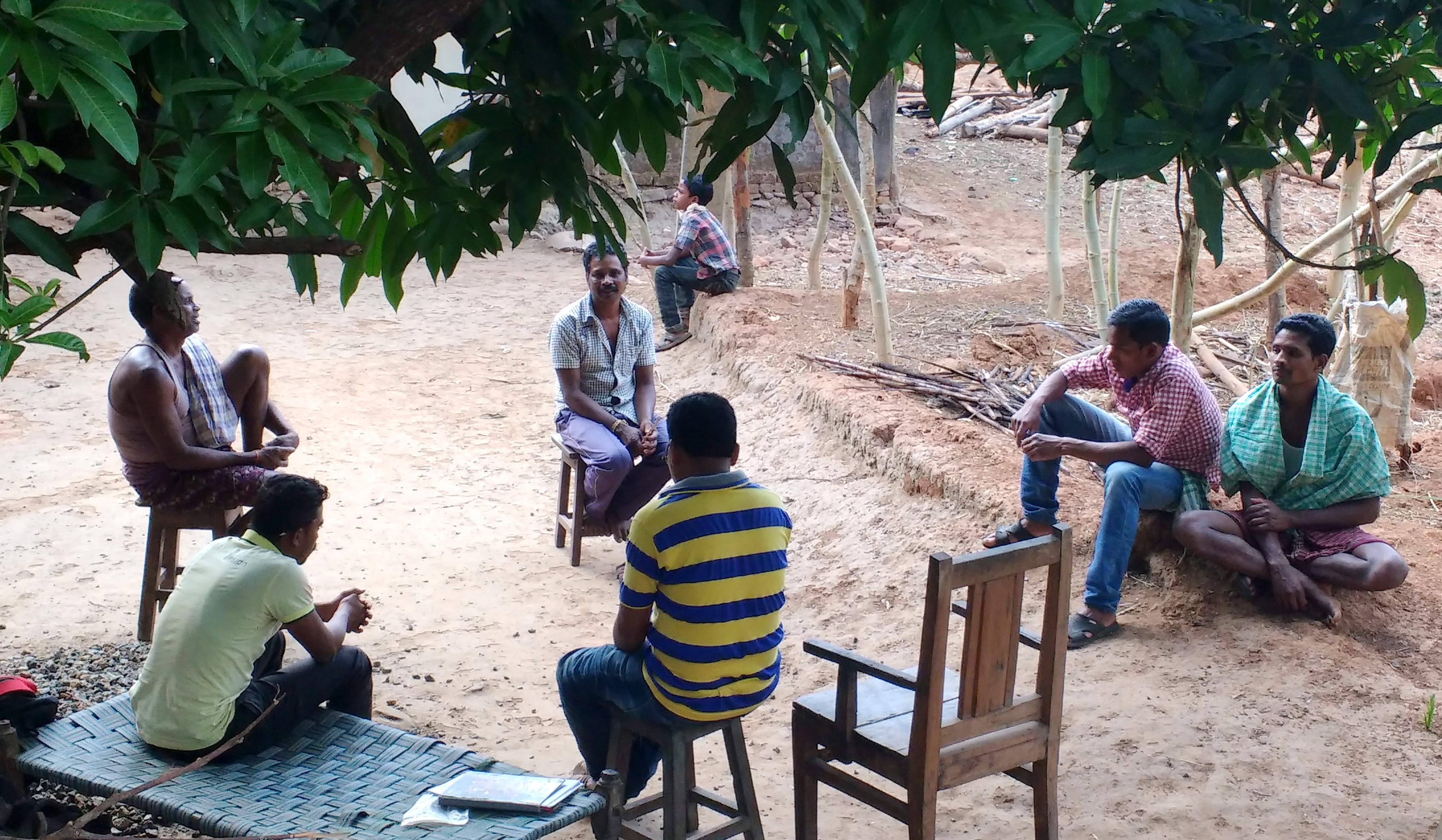 Impact so far – beyond solar lighting
Till date, the bank has sanctioned solar loans for 200 households, and 300 more are in the pipeline. With patient hand-holding, the savings and repayments have been successful in the past quarter. To make it easier for repayments to happen closer to the villages, the Lead District Manager has authorized the appointment of a banking correspondent, and the opening of a kiosk in Thuamal Rampur that operates on a weekly basis. Other banks in the region too want to collaborate to reach more communities. The impact of this initiative however goes beyond the household solar loans.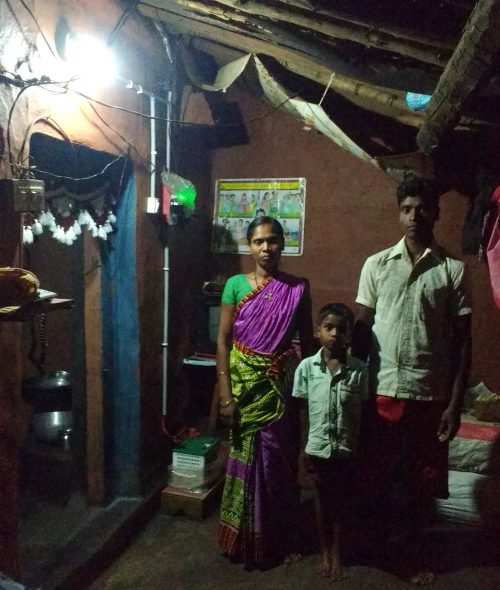 In June 2016, the Bhawanipatna branch of Syndicate Bank also went on to finance Ramsingh Kabadi of Badchatrang village, a local entrepreneur who solar-powered his sewing machine to increase his income. Ramsingh recently came back to the bank asking for a housing loan, and he is likely to get it soon. Naveen Biswal, the Branch Manager, has been instrumental in facilitating these loans, and he is keen on financing more innovative livelihood projects.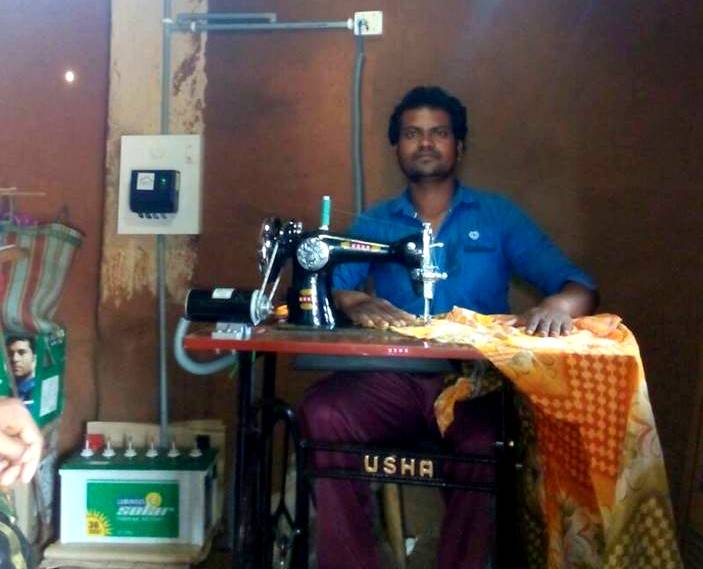 This is the true impact of unlocking end-user financing. While solar home systems help provide immediate energy access, they are in many ways an entry point to catalyze much larger development in the region. Banks have always been in a position to be at the forefront of enabling this change. In the process of obtaining a solar loan, remote tribal households are getting a chance to interact with financial institutions and build credit histories. Hopefully, the other banks in the region will soon follow the precedent set by Syndicate Bank and encourage local entrepreneurs to flourish.
(This project has been supported by TATA Trusts and the Armstrong Foundation.)
About the author: Vivek Shastry works with the Policy and Planning Group at SELCO Foundation. He focusses on energy planning, ecosystem development, and energy-healthcare nexus.
To help SELCO Foundation make more projects like this a reality, find out how you can contribute here.
Like this story? Or have something to share?
Write to us: contact@thebetterindia.com
Connect with us on Facebook and Twitter.
NEW: Click here to get positive news on WhatsApp!
We bring stories straight from the heart of India, to inspire millions and create a wave of impact. Our positive movement is growing bigger everyday, and we would love for you to join it.
Please contribute whatever you can, every little penny helps our team in bringing you more stories that support dreams and spread hope.