A handloom weaver from Madhya Pradesh combined his skills, ingenuity, and family support to start a successful brand from scratch.
Eight years ago, Tahir Mujabar, a handloom weaver in the historical town of Chanderi in Ashoknagar District of Madhya Pradesh, also popular for its art of Handloom weaving, was struggling to make ends meet for his family. With his wife Afroza and four children to feed, he was concerned about their future.
"I was under debt from local money lenders. With daughters growing up, I was concerned about their education and marriage. Buying more looms that my daughters can operate needed money. It was a difficult time for the family," says Tahir.
Sarees woven in his loom were common patterns, and hence were sold for a very low margin. Not having access to new designs or qualified designers in a small town like Chanderi who could guide him on the new patterns acceptable in the market, he was helpless, and earned whatever he could with old patterns. Since weaving is slow in handlooms, one Handwoven Chanderi Saree takes anywhere between 5-25 days to weave, and low profit margins for old patterns meant lower income for the family.
One day, Tahir came across a pattern in a magazine which he thought he could experiment with. He tweaked its design to suit the standards of Chanderi. After a few trials, he came up with a new pattern which he thought looked good for the market.
The saree had a wide zigzag woven border, and an attractive zigzag zari pallu, giving it an elegant and high-society look.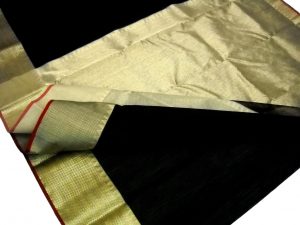 He sold this saree to a local wholesaler, who in turn pitched it to their luxury showroom clients across metros. The design was well received by showrooms and their premium customers. As luck would have it, the demand for this pattern slowly increased. With one colour to begin with, Tahir's family started making this pattern in many colours.
Soon the family realized that their days had changed. Seeing the rising demand, they set up more looms, which their daughters operated after school. The whole family got into the business of weaving this pattern, and started churning out multiple sarees every week.
"I have got both of my daughters married without having to take any loan for their wedding. It was their own money. I am very proud of my daughters and my wife. My son does not want to migrate to the city to do labour work. He wants to stay here and help me with this business."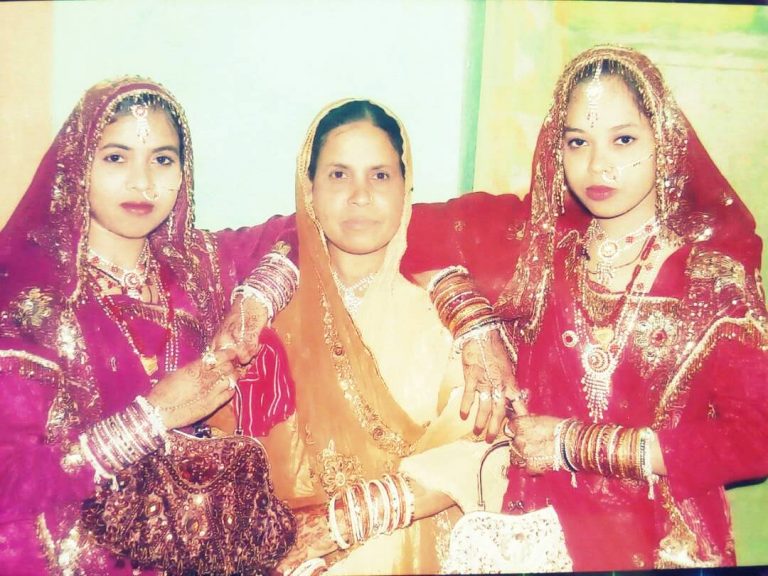 Since Afroza weaved this pattern more perfectly than Tahir, he named this saree after his wife. Artsy India, the leading Madhya Pradesh-based online portal that promotes this local art, started listing this saree on their website with the title "Afroza Chanderi Saree". Given more than a lakh followers on their Facebook Page, this name became popular in no time.
"Though the sales of this pattern were already high, demand for this pattern reached its peak when Vidya Balan wore a similar pattern in an episode of Koffee with Karan in 2013. Since it takes around five days to weave one saree, we had a long list of customers who pre-booked this pattern in black. Demand for white and maroon colours also increased."
This, along with another popular pattern known as Kareena Chanderi Saree, which came into limelight after Kareena Kapoor wore it during the promotion of the movie 3 Idiots in 2009, makes us realise how celebrity endorsements can help revive the handloom industry".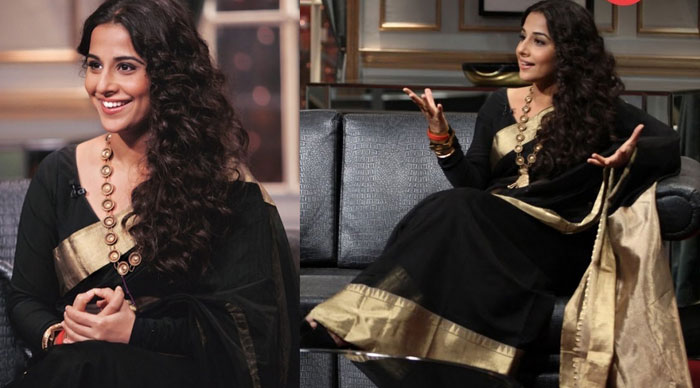 "We have seen many Kanchipuram Sarees being endorsed by celebrities, but hardly any patterns in Chanderi. I think we need more such endorsements," says Saurabh Jain, Founder at Artsy India, who has printed the picture of Afroza weaving this pattern on their packaging boxes.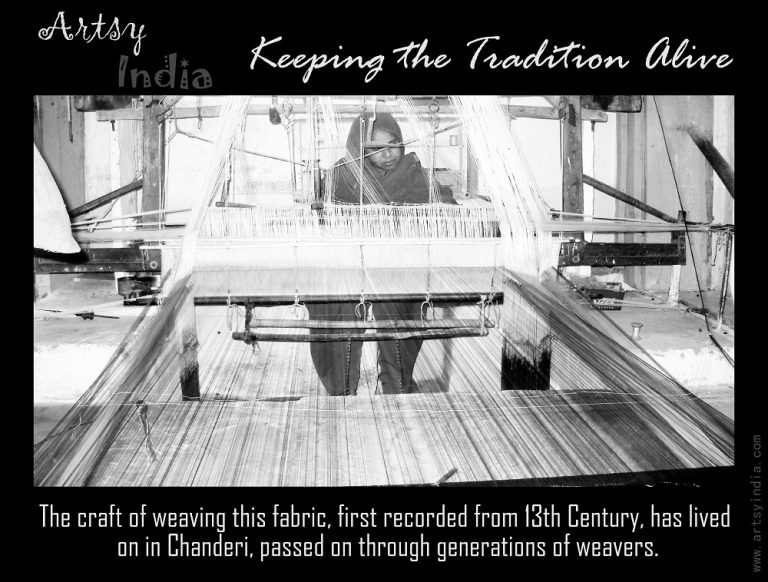 Over last eight years, Tahir's looms have produced over 1,000 pieces of this saree in various colours, ranging from black, maroon, off-white, green, and grey to royal blue and more, and all of them are sold as soon as the weaving is completed. The saree with the zigzag border and heavy zari pallu sells for anywhere between ₹6,000 to ₹12,500 on various showrooms and online portals.
As of now, Tahir does not have any plans to switch to any other pattern, as the "Afroza Pattern" is still in huge demand, and has been a lucky charm for the family.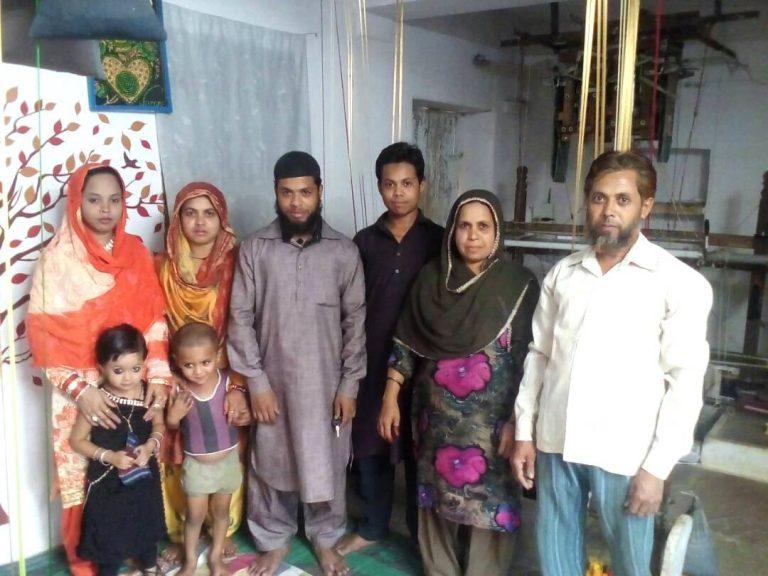 As we came out of Tahir's house, his son climbed up the sitaphal (custard-apple) tree near their house to fetch us some, as we discussed more on how we can preserve the handloom weaving industry and the art of Chanderi weaving. The conversation also gave us a few lessons on entrepreneurship, including financial constraints an entrepreneur has to go through, dedication, innovation, support from the family, and identifying right opportunity at the right time.
Adapted from an article originally published on Fulpy. Visit Artsy India to know more about the Chanderi sarees.
Like this story? Or have something to share? Write to us: contact@thebetterindia.com, or connect with us on Facebook and Twitter.
NEW: Click here to get positive news on WhatsApp!